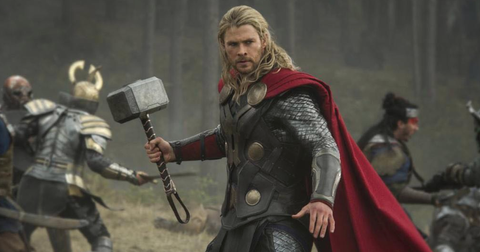 Here's Why No One Will Reveal if Thor Is in 'Guardians of the Galaxy 3'
By Sara Belcher

Updated
Let's be honest here: Avengers: Endgame left so much of the MCU in limbo that we're struggling to follow what happens next to our favorite characters.
Not only have fans been hopeful, yet completely confused with the announcement of Iron Man 4 and the new Marvel shows premiering exclusively on Disney+, but there are still more movies coming to change the fate of the Marvel franchise.
Thor has his own spinoff movie in the works, but that leaves his involvement in the upcoming Guardians of the Galaxy 3 in limbo.
Is Thor in 'Guardians of the Galaxy 3'?
The last we saw Thor, he decided to join the "Asgardians of the galaxy," leaving most to believe he would join them on their next adventure.
But when asked about his involvement in the upcoming third movie, director James Gunn has remained coy about it, feigning any knowledge of his involvement.
While he was working on Suicide Squad, James was even asked directly by a fan if Thor would "be a part of it," to which he replied "No. Thor will not be in The Suicide Squad."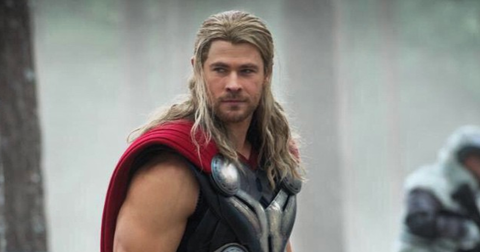 Chris Pratt also refuses to answer the question directly. When asked by IGN about Thor's potential cameo, Chris replied, "How do you know that Thor's not in Guardians 3? We haven't shot it yet, he might be in Guardians 3. We don't know! There's no definitive yes or no on that."
While this makes it sound like Thor's appearance is still possible, we're going to assume it's not likely to come to fruition.
In an Instagram Q&A, James said that the events in Endgame didn't affect his Guardians script at all.
"The script will change because my scripts always keep changing up until the moment I shoot them." James wrote, according to Comic Book. "But it won't change according to anything from Endgame, because I already knew what was in that script before I wrote Guardians 3."
Unfortunately, just because Endgame decided he would go off with the Guardians doesn't mean that he'll show up in their movies.
'Thor: Love and Thunder' supposedly takes place before 'Guardians of the Galaxy 3.'
Another issue for those hoping that Thor will join the Guardians for their next installment is the god's own spinoff movie. According to the directors, the events of Thor: Love and Thunder are set to take place before those in Guardians of the Galaxy 3. So before we see the beloved crew again, Thor will have already gone off and had his own adventure.
This makes his involvement even less likely, but also leaves more room for Thor's personal storyline to grow.
If knowing that Thor won't be in the movie makes you less excited to see Guardians of the Galaxy 3, don't give up on it just yet. According to actress Karen Gillan, who plays Nebula in the series, the third movie is the best one yet.
"I've read Vol. 3 and I think it's the best of the trilogy," she told The Hollywood Reporter.
Thor: Love and Thunder is set to release sometime in November 2021, while Guardians of the Galaxy 3 is slated for sometime in 2022.