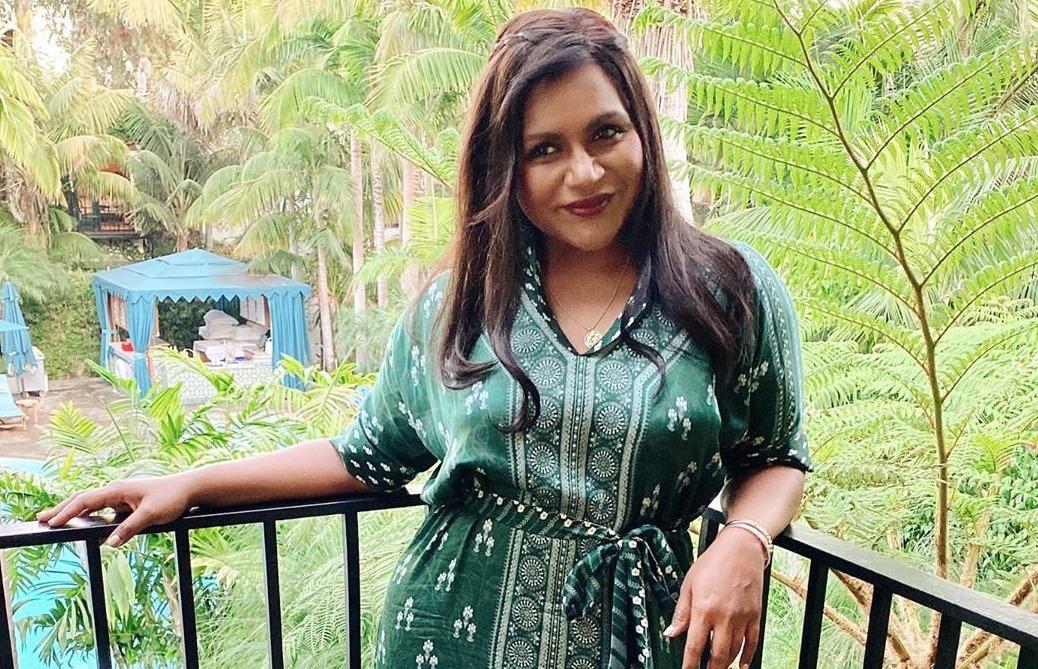 Who Is Mindy Kaling's Baby Daddy? An Instagram Post Did Nothing to Quell a Popular Theory
Who is Mindy Kaling's baby daddy? She hasn't revealed who the father of her two children is, but fans have had theories about her baby daddy.
Ever since Mindy Kaling gave birth to her daughter in 2017, she has publicly prided herself on being a strong single mom and rightfully so. Her journey through motherhood has been marred only by those who still have questions about the identity of her babies' fathers, as she has never said who the man or men are herself.
Because when Mindy announced in October 2020 that she had a son in September 2020, she remained equally as tight-lipped.
Article continues below advertisement
And while Mindy has addressed the issue in the past, she still has never revealed who either of her babies' fathers are, or if they are the same person. The internet had no choice but to come up with ideas of its own, born out of sheer boredom and, in some cases, the innate need for fans of The Office to pin Kelly and Ryan together in real life.
And for now, these are the wildest Mindy Kaling baby daddy theories out there that could be said for both of her children.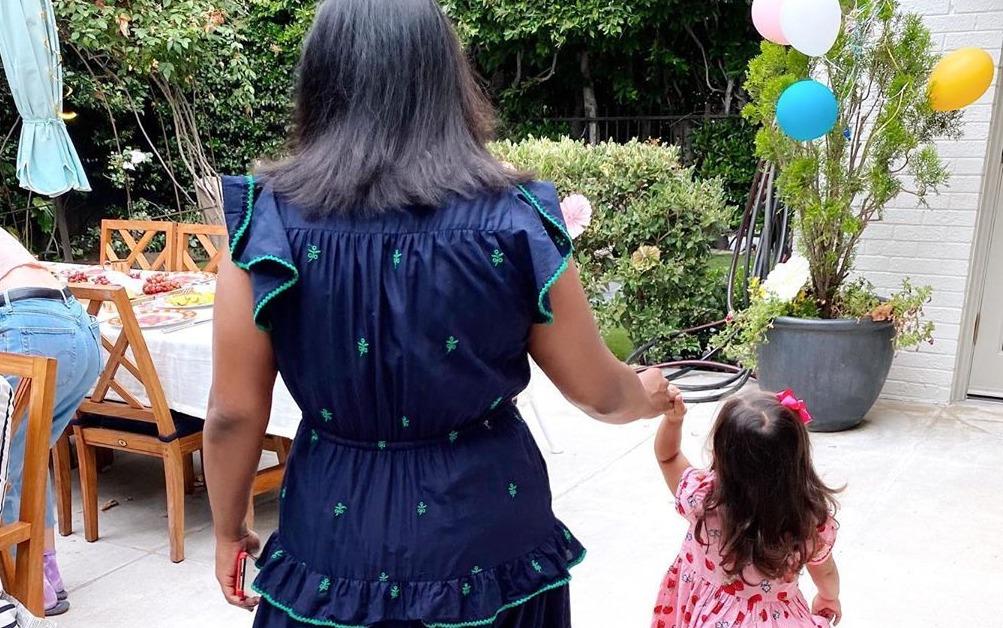 Article continues below advertisement
Many people think B.J. Novak is Mindy Kaling's baby daddy.
Maybe it isn't the most unheard of theory regarding Mindy's first baby's biological father, but ever since she revealed her first pregnancy, people have been hoping and theorizing that B.J. Novak, who starred in The Office with her, is the mysterious father. Mindy has never said as much, however, and although they are so close that B.J. is the godfather of both her kids, there has been no clear cut evidence to suggest it's true.
That hasn't stopped people from thinking about it, however. Someone even tweeted in 2019 that they believe Mindy hasn't shown her daughter's face on social media because she looks so much like B.J. that everyone will know the truth right away. It would make sense if B.J. is Mindy's baby daddy, but again, it's just one theory among her fans. Some have also claimed that she quarantined with B.J. If that's the case, could he be the father of her son too?
Article continues below advertisement
An August 2022 Instagram post did nothing to quell the rumor that B.J. could be Mindy's baby daddy. The mom of two took to the social media platform to share photos from a special outing with her daughter.
"My 4-year-old had the best night of her life at our star party + Saturn spotting at @griffithobservatory!" Mindy captioned a carousel of photos. "We kept her up way past her bedtime and it was worth it, even though it was cloudy last night. Thank you @bjnovak for sharing your passion for astronomy and for @orionbearastronomy and @griffithobservatory for a spectacular night!"
Article continues below advertisement
Followers couldn't help but comment about their ongoing theory that B.J. is more than Mindy's kids' godfather. One person commented, "Just marry him already."
Another wrote: "It's getting pretty obvious now ❤️."
Yet another Instagram user chimed in with: "I know we're supposed to have moved on from this or whatever but you can't convince me BJ is not Mindy's baby daddy! Like, are you actually kidding me 😭."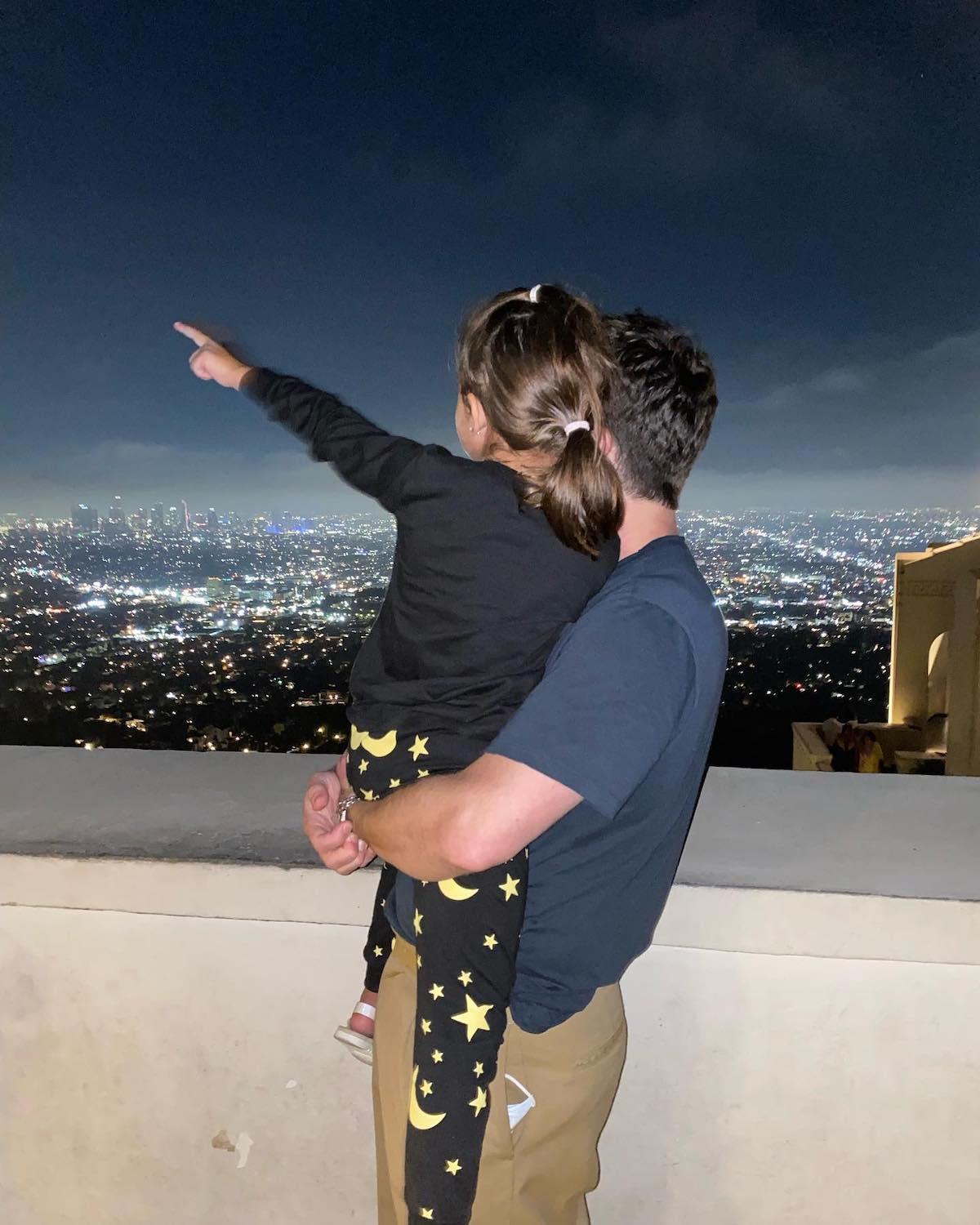 Article continues below advertisement
Or maybe Mindy Kaling and J.J. Abrams had a baby together.
J.J. Abrams once directed an episode of The Office and Mindy has been photographed with him on red carpets from time to time. According to some people, that's enough to theorize that he is the mystery baby daddy of her first child who she has kept secret since her pregnancy.
Once again, it's mere speculation and, honestly, some wild theorizing on fans' parts.
Another theory says Mindy Kaling had a relationship with a married man.
Someone tweeted that they believe Mindy had a relationship with a married man and that's why she can't divulge the information to anyone. It seems like something straight out of a primetime drama, though, and with Mindy being such a high-profile celebrity in some ways, it would be hard to believe that an affair like that wouldn't somehow leak.
None of her fans have suggested as much after the birth of her second child, but as wild theories go, it wouldn't be surprising if they did.
Article continues below advertisement
In 2019, Mindy spoke to The New York Times about telling her daughter about the identity of her daughter's father before anyone else, and only when the time is right.
"My feeling is that until I speak to my daughter about that, I'm not going to talk to anyone else about it," she said at the time. Whether that means telling her about some dramatic and tawdry affair remains to be seen.
Article continues below advertisement
Twitter users thought Senator Cory Booker might be her first baby's father.
Someone actually held a Twitter poll in April 2020 about the identity of Mindy's first baby's father being either B.J. or Senator Cory Booker. The senator won the poll, but it was made simply because he once asked Mindy out via Twitter and it sent social media into a tailspin.
In real life, however, Mindy and Booker have never publicly dated.
Article continues below advertisement
But Mindy Kaling might have used a sperm donor.
The most logical answer about who Mindy's first baby daddy is might be that he's a sperm donor. It's a lot less grabby than the idea of Mindy and B.J. being secret lovers or of Mindy having a relationship with a politician, but it certainly lines up with everything. Mindy has also chosen to keep her daughter out of the spotlight.
She has been equally as evasive about the details surrounding who her son's father is. It's possible that if she used a donor for her daughter, she may have used one for him too. She also made that comment about wanting to talk to her daughter about her birth father when the time is right.
If Mindy's babies' fathers really were someone she knows in real life, there's a good chance it would have come out by now with some heavy evidence backing it up. Instead, the truth may be a lot more boring.