'Next in Fashion' Star Minju Kim Designed Clothes for K-Pop Sensation BTS in the Past
Minju Kim of 'Next in Fashion' fame is not just a talented clothing designer but has many other achievements to boast as well.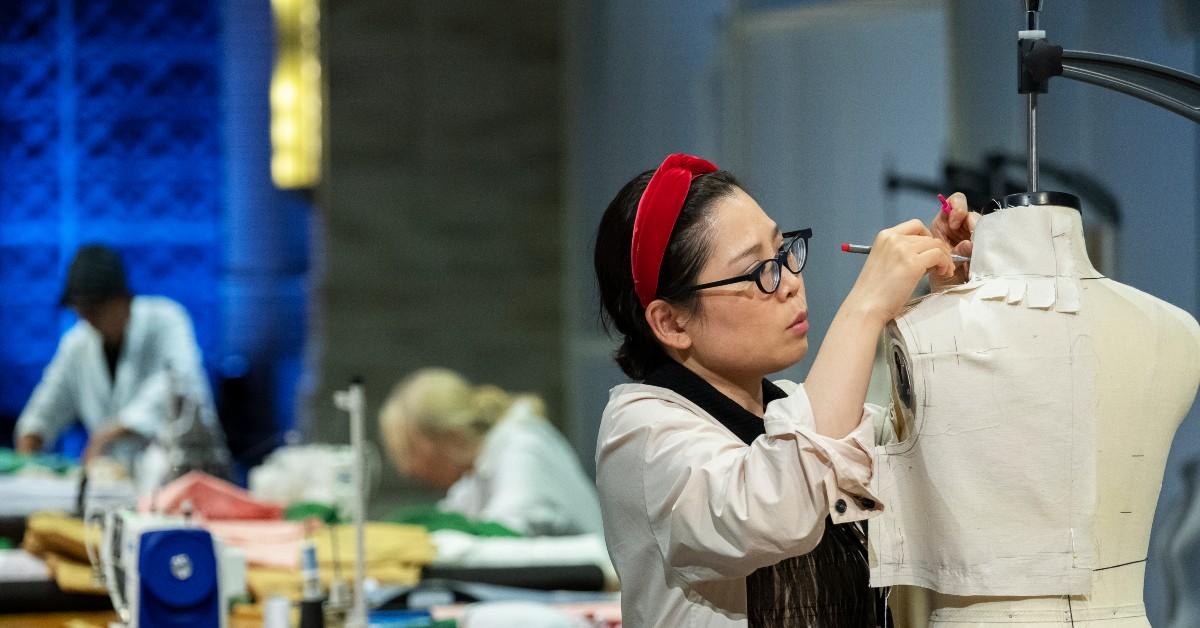 Minju Kim recently made her debut on Netflix's new reality competition Next in Fashion — and you might be surprised to know that her clothing line is not her only accomplishment.
Article continues below advertisement
With two degrees under her belt — one from the Samsung Art & Design Institute and another from the Royal Academy of Fine Arts, Antwerp — the thirty-something fashion designer spent the past few years creating collections for BTS and the like.
So, are you ready to find out everything about Minju Kim?
Meet Minju Kim, a fan favorite on 'Next in Fashion.'
As the viewers of Next in Fashion might recall, one of her final creations left the judges of the show gasping for air.
"I want to get married again just to wear this dress," exclaimed Teen Vogue director Eva Chen in a crucial moment of the Next in Fashion finale.
Article continues below advertisement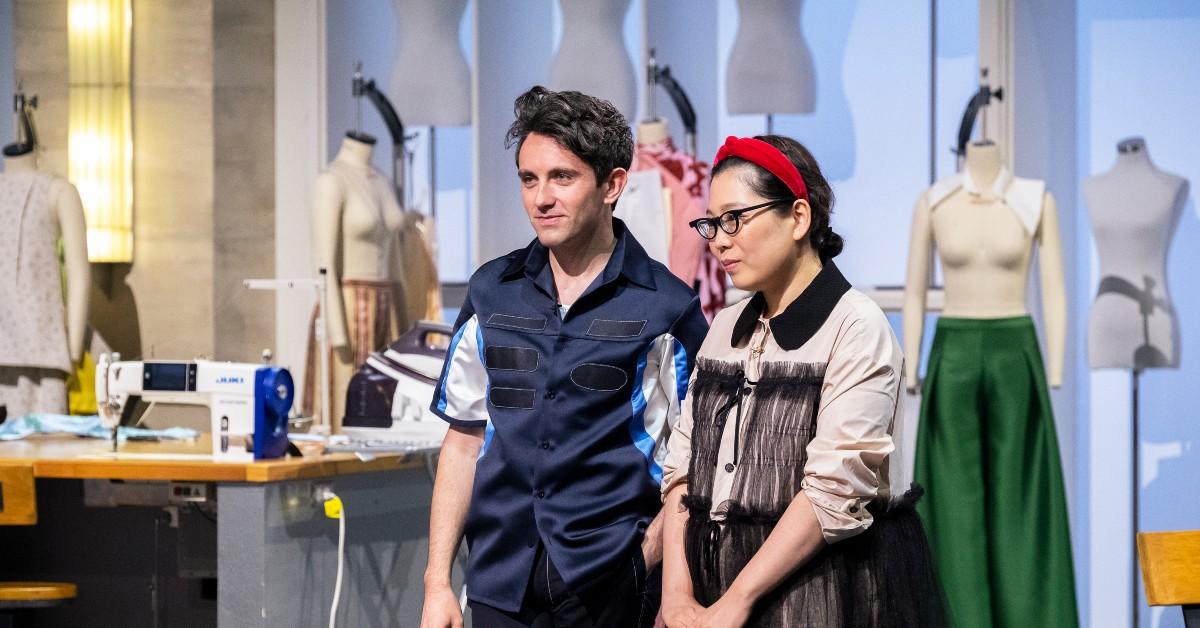 Simple yet refined, the majestic creation featured a loose, above-the-knee dress made of expertly-layered satin adorned with lace appliqué and a breathtaking veil that doubled as a testament to unparalleled craftsmanship.
Article continues below advertisement
Inspired by artist Frida Kahlo, the collection celebrated the power of femininity and radical softness. Needless to add, her exquisite creations left Alexa, Tan, and the jurors completely wonderstruck. Shortly after the final dress went out, Minju was announced as the lucky winner of the $250.000 cash prize, and she also snatched up the opportunity to design a collection for Net-a-Porter.
Minju Kim won several awards in the past.
In 2015, the designer was announced as the winner of the LVMH Prize for Young Fashion Designers. Frequently regarded as a rite of passage for the most-sought-after fashion designers, previous nominees include Simon Porte Jacquemus, Marta Marques and Paulo Almeida, and Masayuki Ino, the brains behind the cultic Japanese streetwear brand, Doublet.
Minju earned the award with a playful yet feminine collection full of bold shapes and quirky designs.
Article continues below advertisement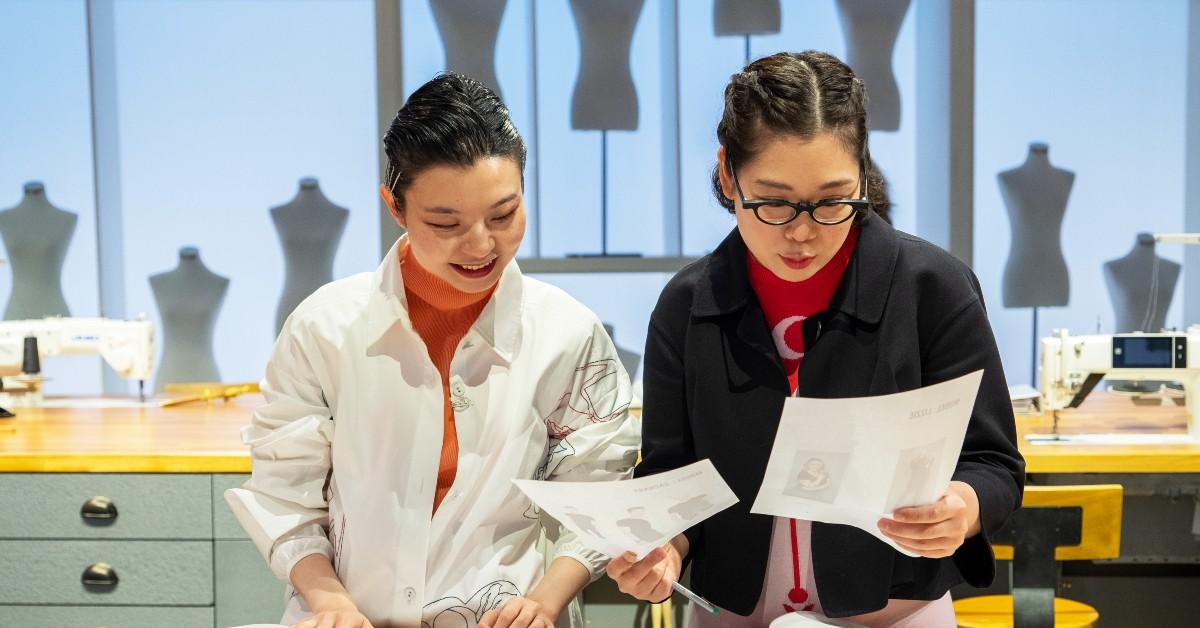 In 2013, Minju placed first in the H&M Design Award, while she was still studying at the Royal Academy of Fine Arts Antwerp. She went on to create a capsule collection for H&M in the autumn of 2013, which paid homage to the mod subculture of the early 1960s.
The bold, strongly-defined silhouettes, over-exaggerated, fairy-tale-like accessories, and the inventive use of candy-colored knitwear made the collection stand out.
Article continues below advertisement
"Seeing how creative she is is super-inspiring. She seems like she's bubbling over with creativity," described blogger Hanneli Mustaparta in her first impressions of the collection in a promotional video.
In a previous interview with Buro, Minju named animations as the biggest source of inspiration behind her salient creations. A long-term fan of Express 999 and the like, she frequently references fictive characters, pop culture figures, and feminist icons in her designs.
"Our brand has appeal because women are drawn to the whimsical and fantastical nature, and that inspires them," Minju told the outlet.
Article continues below advertisement
"I wish people feel happy and comfortable, when they wear my collection. My team and I try our best to make the pieces playful, but still beautiful and of high quality," she added.
In 2018, Minju landed the once-in-a-lifetime opportunity to create a few looks for BTS. The capsule collection marked her foray into the world of menswear design, blending together her trademark, gumdrop-colored aesthetic with the unmistakable style of the most prominent K-pop band out there.