[Spoiler] Is the Winner of Netflix's 'Next in Fashion' Season 1
Who wins 'Next in Fashion' Season 1? All 10 episodes of the Netflix reality competition, which is hosted by Tan France and Alexa Chung, dropped.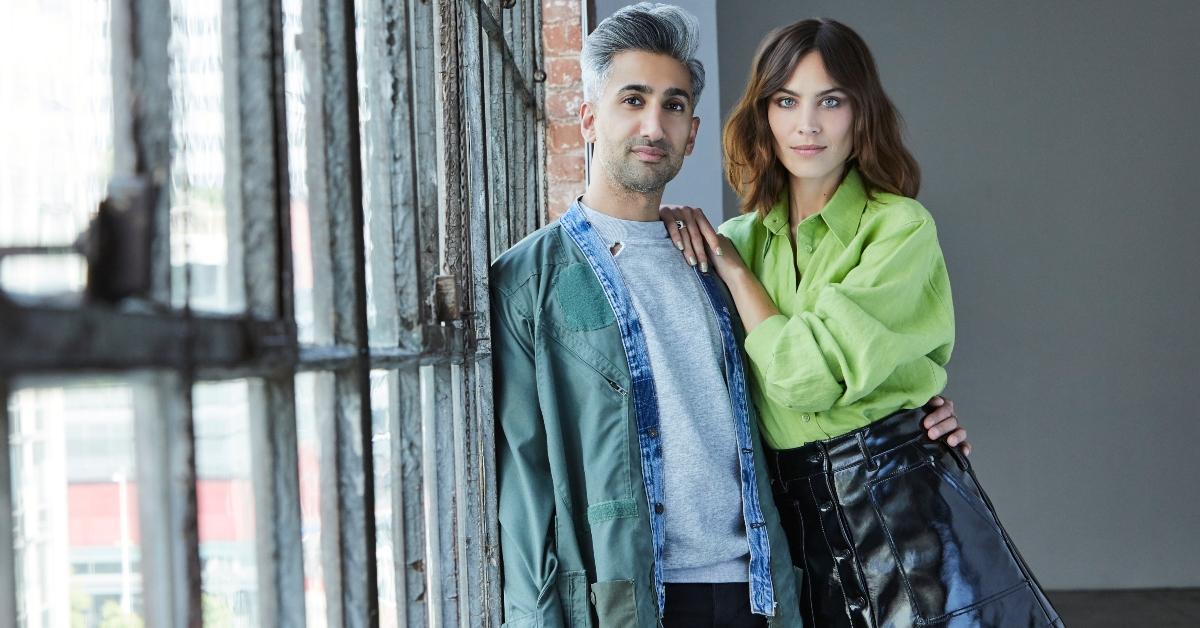 If you like Project Runway or Queer Eye, then you'll probably want to tune into Netflix's latest take on a reality competition show. Next in Fashion is a high-stakes design competition, during which a whopping 18 contestants battle it out for a $250,000 prize and the chance to put out a collection through Net-a-Porter. The designers face challenges to create looks "from red carpet fashion to the perfect pair of jeans" to prove that they are multi-faceted.
Article continues below advertisement
Hosted by Queer Eye's main fashion consultant, Tan France, and style icon, Alexa Chung, the show is a fresh take on showing off under-the-radar design talent. While some of the contestants have dressed A-listers, including Beyonce and Rita Ora, none of them have managed to become household names.
All 10 episodes of the first season dropped on Netflix on Jan. 29, and many are dying to know who the first winner is.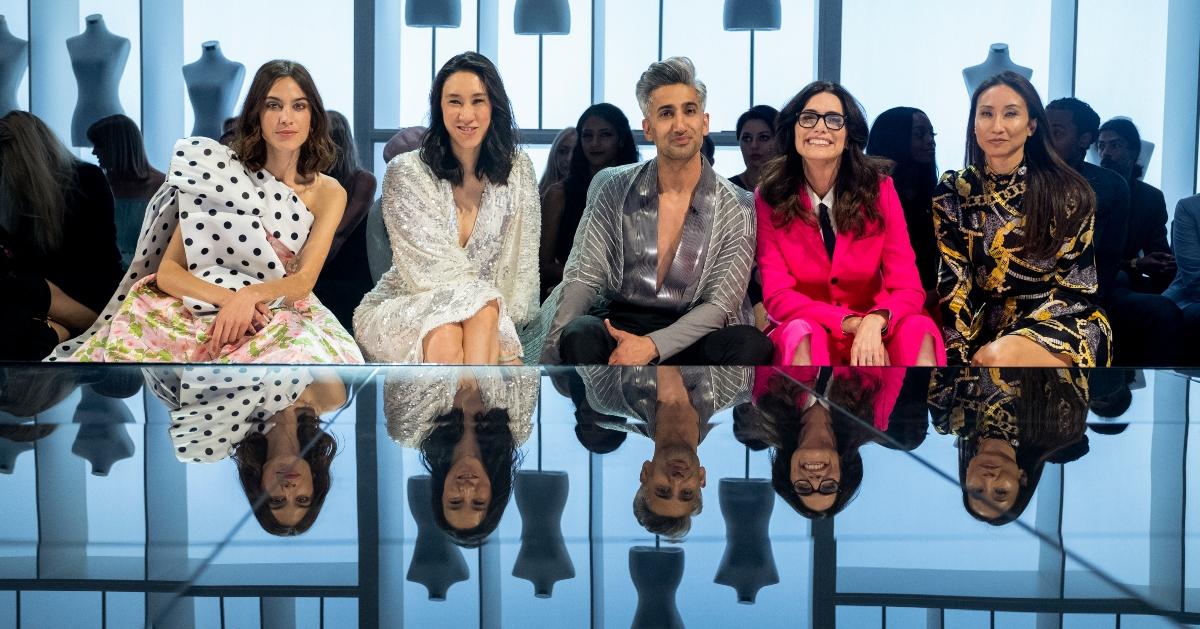 Article continues below advertisement
Who wins Next in Fashion Season 1? While some noble people want to binge-watch their TV obsessions spoiler free, we also know that many people out there must know if their favorite competitor takes home the top prize. Read on if you're the latter type of person.
Who are the 'Next in Fashion' finalists? Spoilers ahead.
In the first episode, the designers were paired off into teams of two. The members of each team had complementary design styles, but not all of their personalities meshed well together.
The season's challenges included red carpet couture, tailored suits, on-trend denim, lingerie, and activewear, just to name a few.
Article continues below advertisement
During the finale episode, the teams had long been cut in favor of individual competition. The two remaining designers had the seemingly impossible task of having three days to create 10 separate looks.
One of the designers who made it to the finale was Daniel W. Fletcher, a Chester, England native who specializes in menswear. He was originally paired with womenswear expert Carli.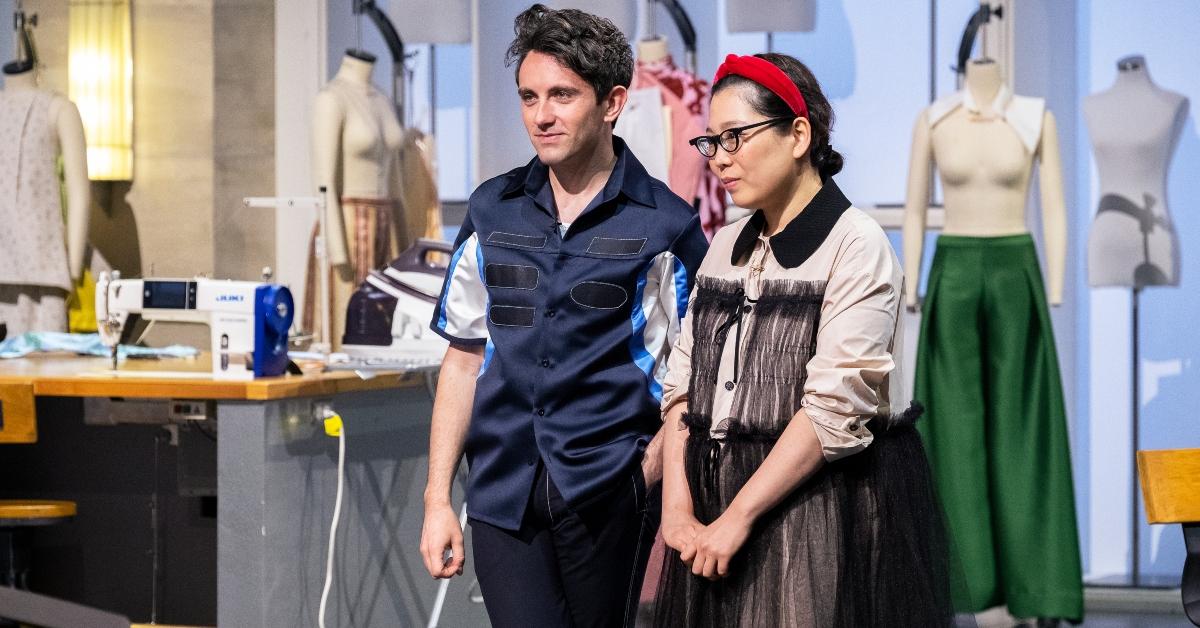 Article continues below advertisement
Minju is the other finalist, who discussed how her relationship with her sister, who is also a designer, has caused her a lot of stress. The competition was the first time the South Korean native was truly able to stand on her own and view design in a different way.
Earlier in the competition, she had been paired with Angel, who was a little sister figure to her.
Unlike Project Runway, the finalists were each given a team of three sewing professionals to help them create their looks in this short timeframe. Alexa explained that most big-name designers don't sew their own collections, and this move made the process more realistic. But, Daniel and Minju were not allowed to get advice from their teams.
After bringing out their families, the finalists got to work creating their collection.
Article continues below advertisement
Who wins 'Next in Fashion' Season 1?
Following three grueling days of design and execution, Daniel and Minju debuted their complete collections at a fashion show. Judges Alexa Chung and Tan France were joined on the panel by Instagram fashion director Eva Chen and editor and stylist Elizabeth Stewart.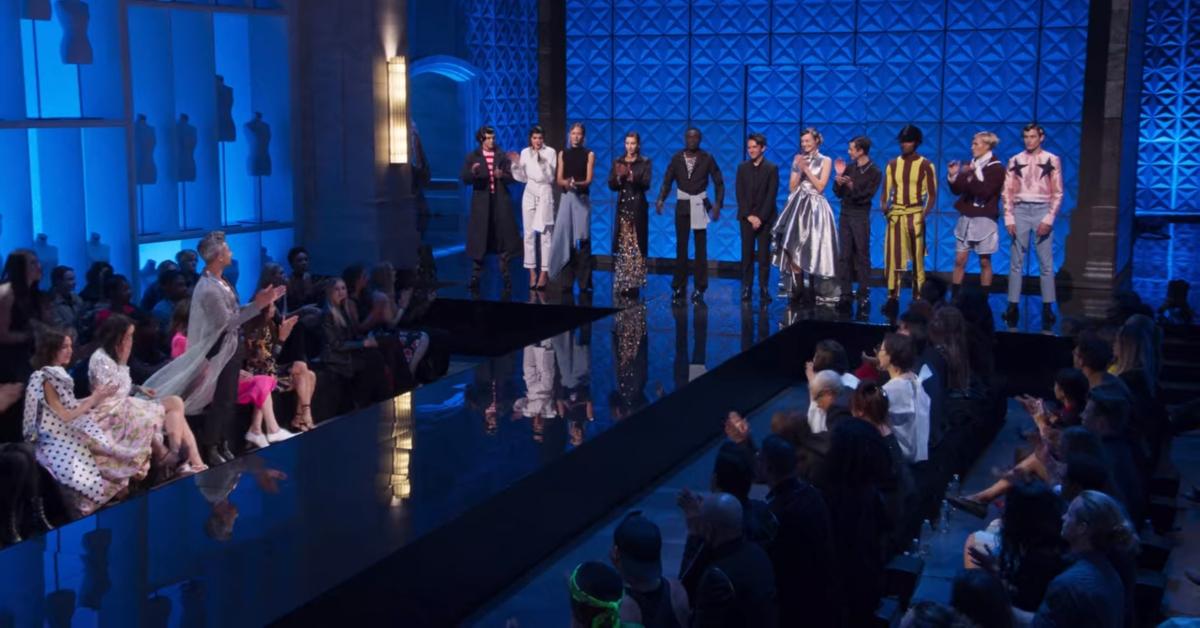 Article continues below advertisement
Daniel's collection encompassed his menswear background. He utilized colored jeans and silk tops in a few of his looks, and added similar fabrics to multiple other pieces for unity. Four of his looks were for women, and the remainder focused on his strength in menswear.
Minju's looks, on the other hand, were all womenswear, and they were inspired by artist Frida Kahlo. Minju said that she was inspired by Frida's strength and how she empowered women. She created her own print for the challenge, which paid homage to dragons.
Though the competition was tight, only one person could win the title of Next in Fashion. Minju took home the top prize, as Tan acknowledged that she changed his perception of what sexy clothing had to look like.
Article continues below advertisement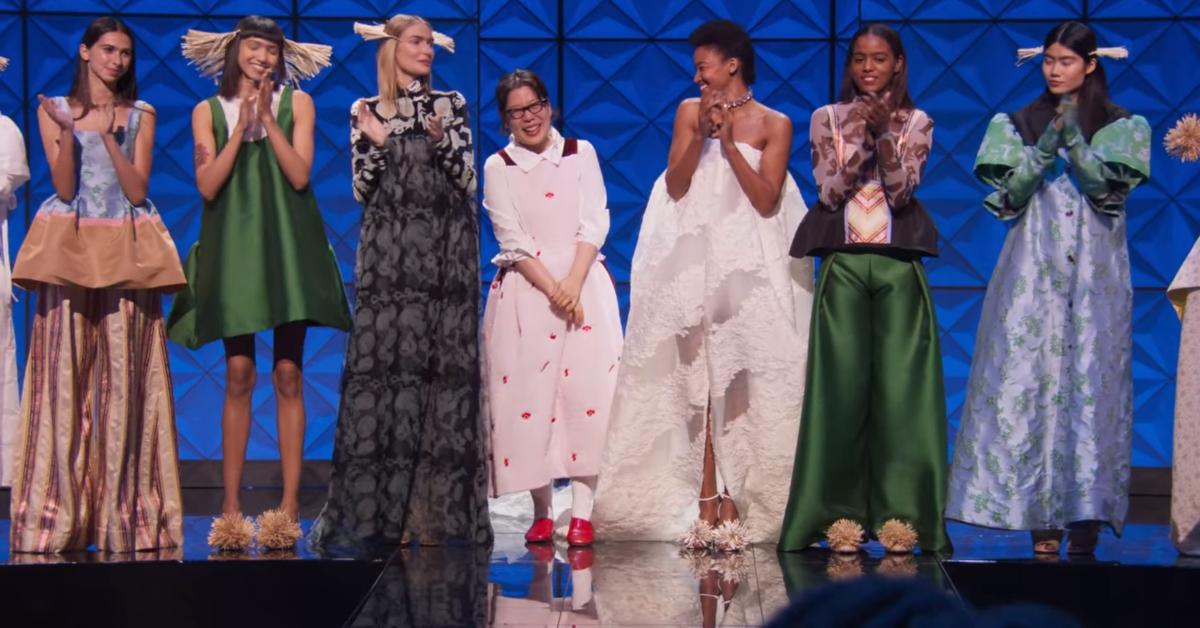 Minju became emotional over her win, and Daniel said he gained invaluable experience that was worth more to him than the prize money. It's unclear when Minju's collection with Net-a-Porter will launch.
Season 1 of Next in Fashion is now available to stream on Netflix.