Tan France's New Show 'Dressing Funny' Is a Must-Watch — But It's Not on Netflix
Netflix star Tan France's new digital series 'Dressing Funny' features the fashion guru styling comedians — here's where to watch, plus a look at the A-list guests.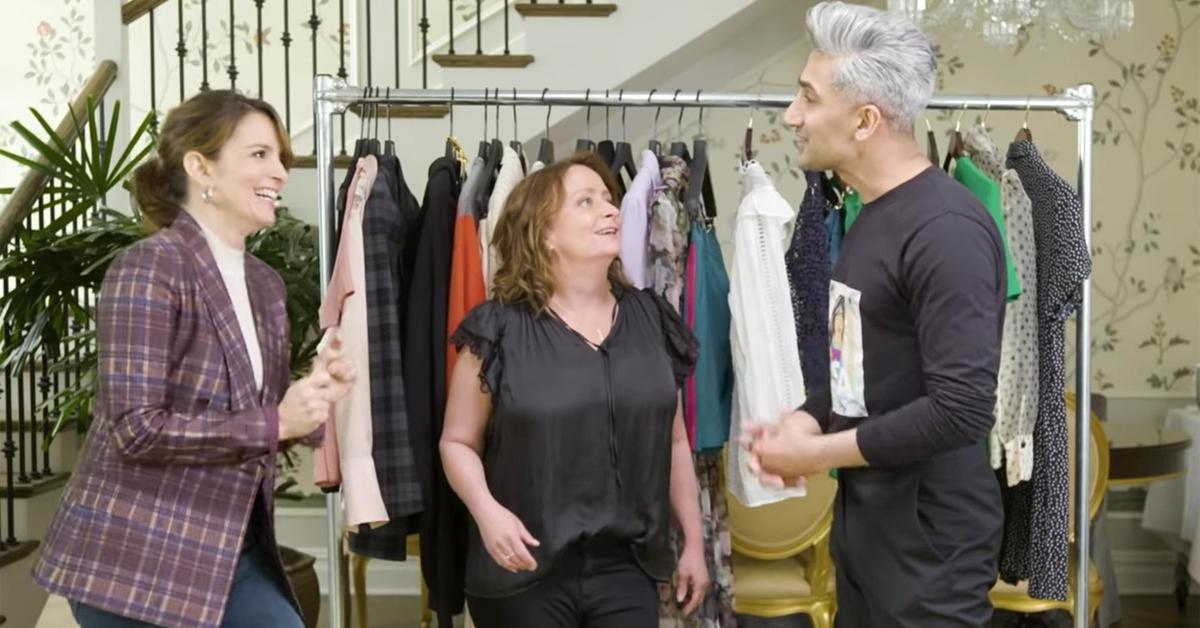 Possibly as equally popular as the Spice Girls, *NSYNC, or One Direction, fans can't get enough of the Fab 5. Though they may not be a singing group, their pop culture significance has made them icons in this generation. The Queer Eye docuseries stars consist of a group of five men ⁠— Antoni Porowski, Bobby Berk, Jonathan Van Ness, Karamo Brown, and Tan France ⁠— who use their individual expertise to makeover the lives of men and women across America.
Article continues below advertisement
Already done filming Season 4, we certainly can't wait for more episodes to laugh, cry (a lot), and be inspired by these heroes' (as the Fab 5 refer to them) stories. While the group has certainly made its mark on Hollywood, the individual men have also worked on side projects that have been equally as successful.
Tan, the dedicated fashion expert of the group, recently started a new digital series, which also stars other A-list celebs. So, where can you watch the Netflix star in his show called Dressing Funny?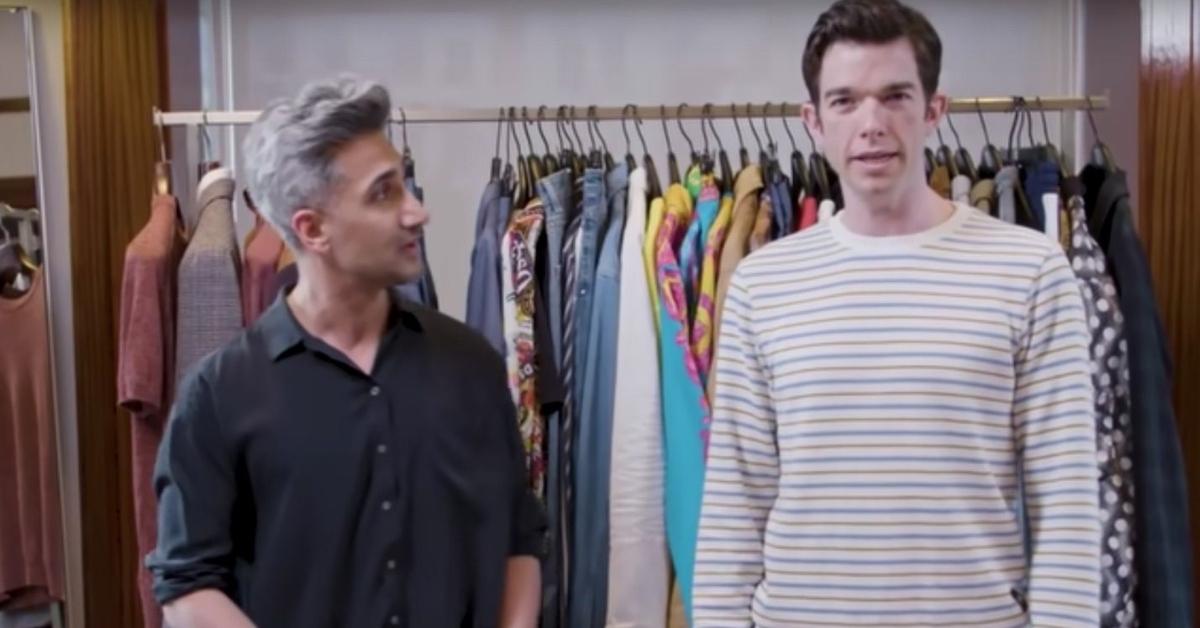 Article continues below advertisement
Here's how you can watch Netflix's Tan France in Dressing Funny.
In 2017, after the streaming service started moving into the realm of comedy, with stand-up specials and films, the channel "Netflix Is a Joke" was born. A new digital series that was recently launched on their YouTube page follows Tan as he styles some of the biggest names in comedy.
The short web-series Dressing Funny launched at the end of June, and we're already obsessed with it.
With one-liners embedded throughout, the laughs never stop coming. Tan evaluates his guests' wardrobe and tries to up their fashion game, and our favorite British reality star is serving these comedians with a large dose of blunt honesty.
"I should have established before we got going whether you can handle harsh realities of Tan France," the 36-year-old said to guest John Mulaney after telling the comedian he looked older than his actual age.
Article continues below advertisement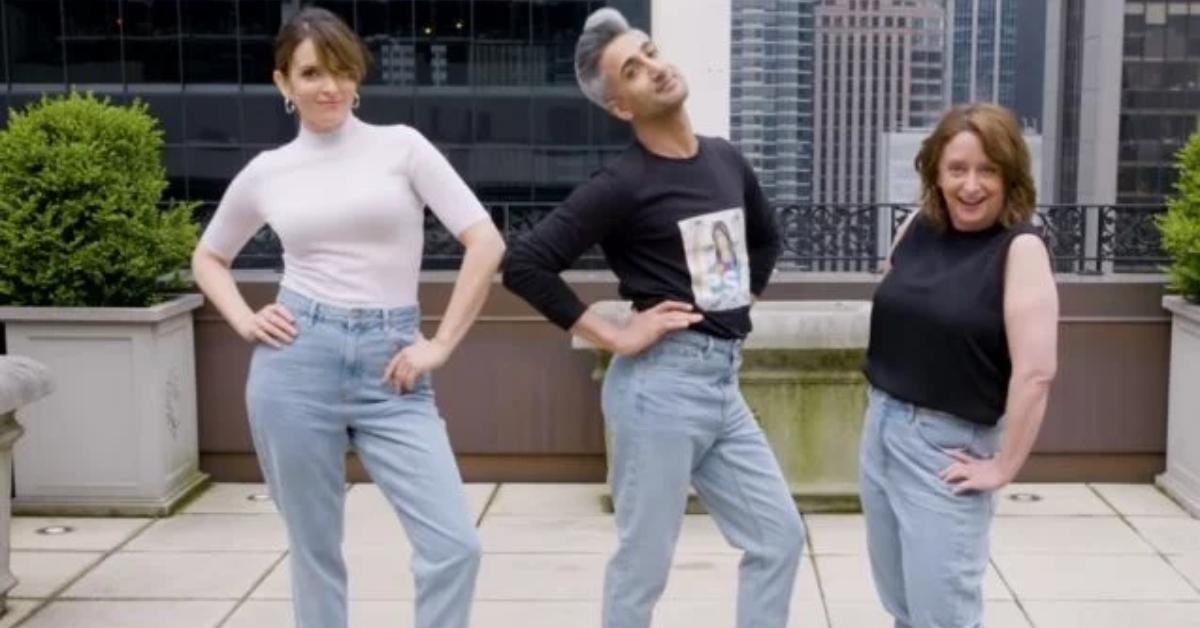 Only five episodes into the digital series, Tan told Vanity Fair that the show, "lets me explore a version of myself that you don't get to see." He added, "In my opinion, Dressing Funny is the most real version of me. You get the snarkiness, the vulgarity, and the really playful side of me."
Article continues below advertisement
Dressing Funny's latest episode features SNL alums Tina Fey and Rachel Dratch.
In a brand new episode, Tan styles Saturday Night Live alum Rachel Dratch with the help of her good friend Tina Fey. Ahead of the episode's premiere, VF spoke with the fashion guru about pulling wardrobe pieces for the comedienne. "It was very intimidating because I love them both," he said.
Article continues below advertisement
Adding, "I've just been a fan of theirs for a very long time, but Tina...The fact that she is the queen of comedy, in my opinion, in the U.S. That was a very intimidating situation. Thankfully, Rachel was a wonderful balance—because she is also incredible at what she does, but she's less scary."
Besides Tina's hysterical short unscripted monologues during the episode, as an added bonus, the trio gave us SNL nostalgia by donning mom jeans.
"It's giving you everything! Support, a light color, just flattening your butt, a place to keep your wallet in your front pocket," Tina said towards the end of the episode. Now, excuse us as we go watch the "Mom Jeans" skit on repeat.
Catch new episodes of Dressing Funny on Netflix's YouTube channel.