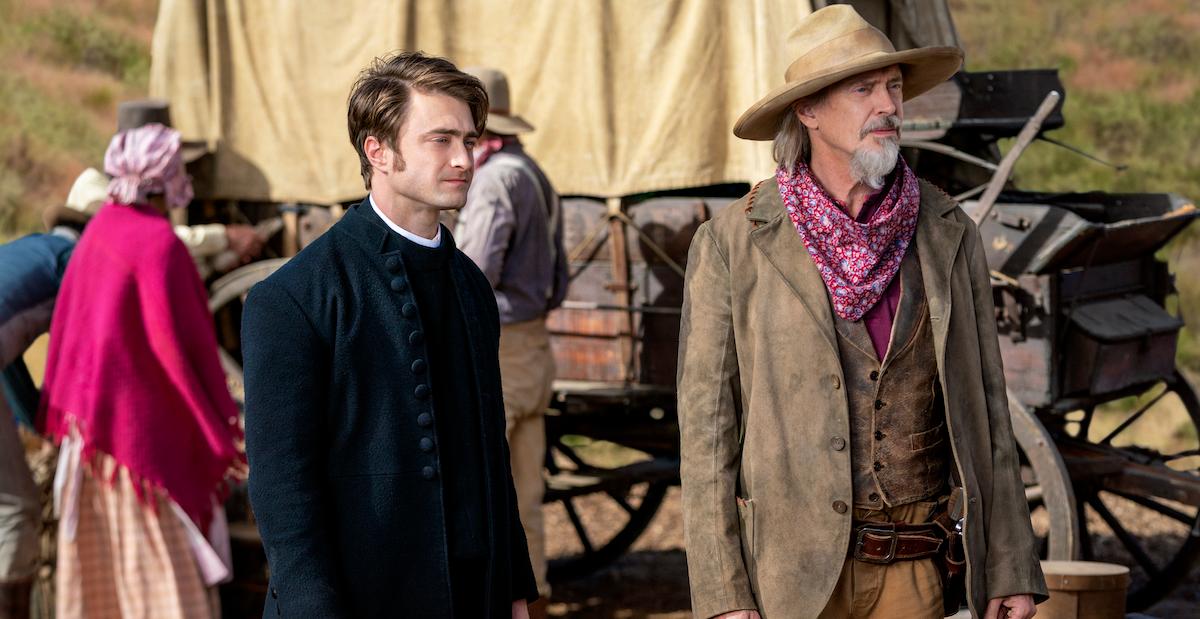 The Cast of 'Miracle Workers' Remains Star-Studded for Season 3
Though Miracle Workers is currently airing its third season, the show is set on the Oregon Trail for the first time. The first season of the anthology series centered around a group of angels attempting to save the Earth, and it was fully based on Simon Rich's novel, What in God's Name.
Season 2 brought the cast to the Dark Ages, and it was inspired by Simon's short story, "Revolution."
Article continues below advertisement
The latest set of episodes may feature a new set of characters and a completely unique plot, but many of the original Miracle Workers cast members are back. Keep reading to find out who returned for Season 3, and to learn who is a recent addition to the cast.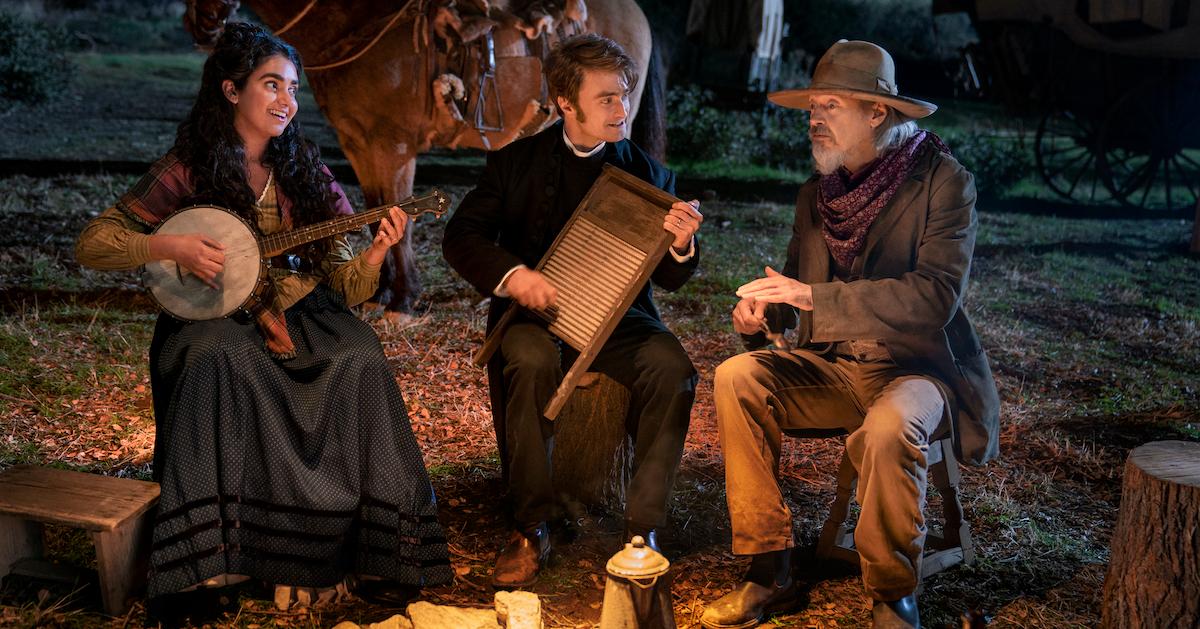 Article continues below advertisement
The 'Miracle Workers: Oregon Trail' Season 3 cast features many familiar faces.
The Miracle Workers cast has been packed with talent throughout the show's entire run. After playing a low-level angel and a prince in Seasons 1 and 2, respectively, Harry Potter star Daniel Radcliffe is appearing as Reverend Ezekiel Brown in Oregon Trail.
His devout and directionally-challenged character is tasked with bringing a group of famine-stricken people to the Wild West in the hopes that they will be able to have better lives.
However, Reverend Brown won't be able to accomplish his quest too easily. He enlists the help of an outlaw, Benny the Teen (Steve Buscemi) to bring the travelers safely along the trail.
Like Daniel, Steve has also been part of Miracle Workers since the beginning. He first appeared on the show as God, and he later took on a less powerful role as a poop shoveler named Eddie Murphy Shitshoveler in Dark Ages.
Article continues below advertisement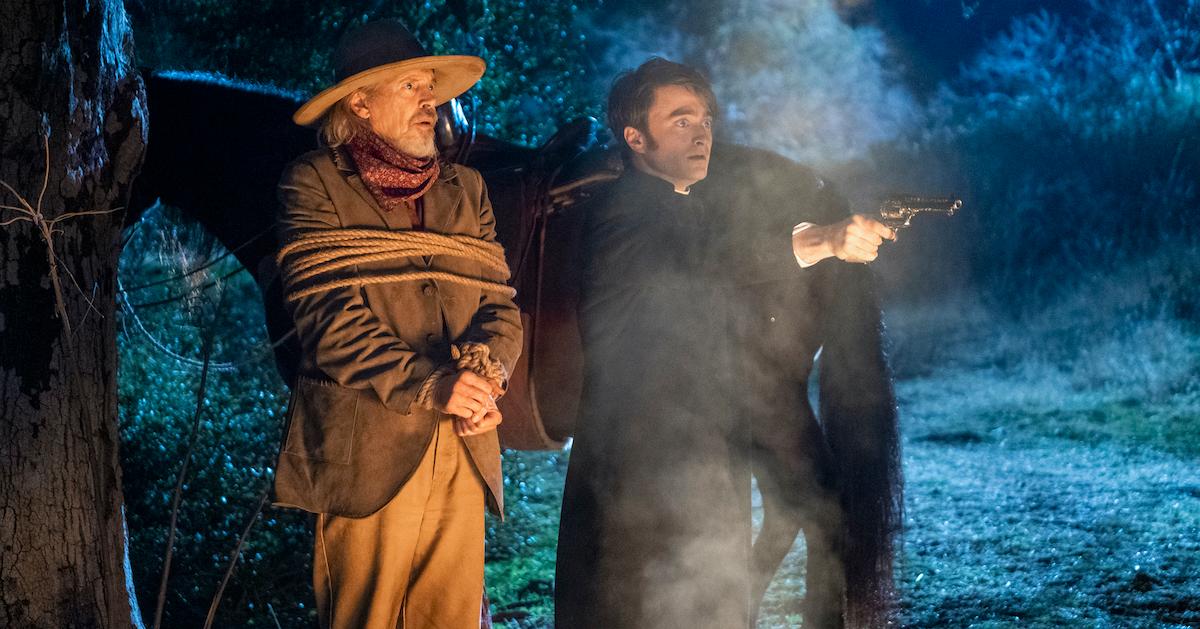 Also returning for Oregon Trail is Geraldine Viswanathan, whose latest role on the show is as Prudence Aberdeen. Her character is unhappily married to the overly-entitled Todd Aberdeen (played by original star Jon Bass).
The final returning actor in the main cast is Karan Soni, who is appearing as a bounty hunter known as The Gunslinger in Season 3. He previously played Sanjay Prince in the first season, and he later took on the role of Lord Chris Vexler in Season 2.
Article continues below advertisement
Quinta Brunson is new to the 'Miracle Workers: Oregon Trail' cast.
While longtime fans of the TBS comedy will recognize most of the main cast members, there are a few stars who are new to the show. Search Party writer Jordan Firstman and Pretty Little Liars star Shay Mitchell will appear on the second episode of Season 3, "Fording the River."
Quinta Brunson, who first rose to fame when she created content for BuzzFeed Video, will be playing Trig in a recurring role.
The 31-year-old actress left BuzzFeed Video in 2018, and she has pursued acting work. Her TV credits include iZombie and A Black Lady Sketch Show, and she did voice work on Magical Girl Friendship Squad and Lazor Wulf.
Quinta is next set to star on the ABC comedy, Abbott Elementary. The show is slated to premiere for the fall 2021 season.
New episodes of Miracle Workers Season 3 air on Tuesdays at 10:30 p.m. ET on TBC. Viewers can catch up on the first two seasons of the show on HBO Max.