Should You Get That Couples' Tattoo? Celeb Ink Master, Mister Cartoon, Weighs In (EXCLUSIVE)
Mister Cartoon's advice on getting couples' tattoos might ultimately convince you to steer clear from getting matching ink with your boo. Exclusive!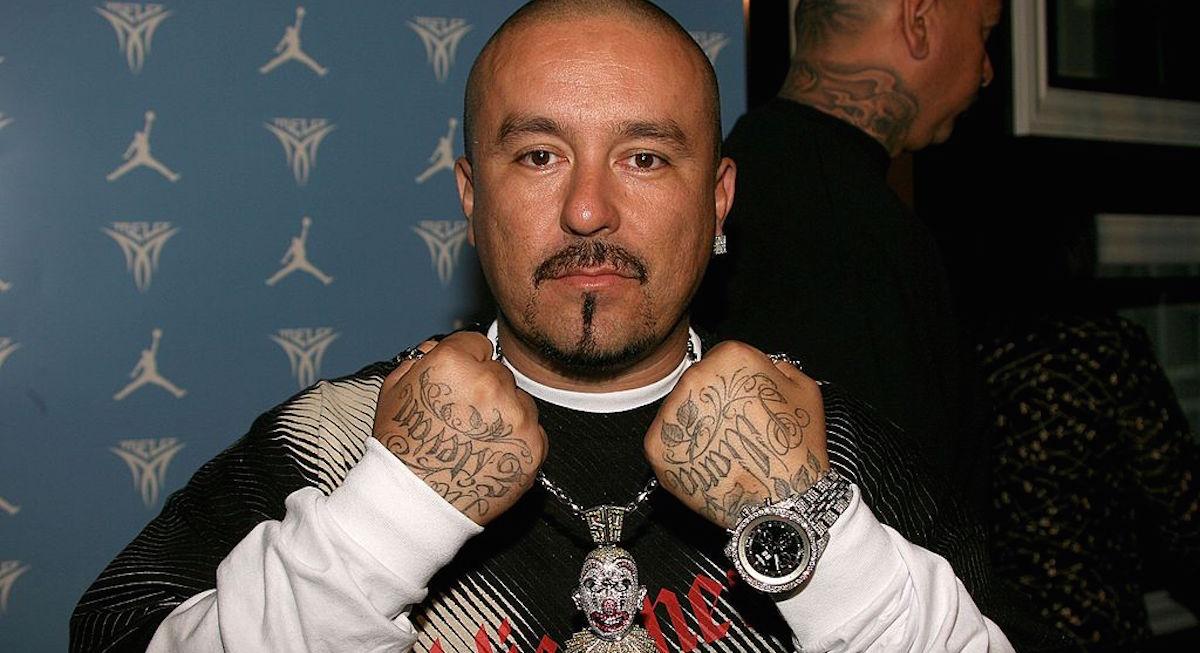 Aside from getting a dog, having a baby, or buying a house with your partner, one of the most permanent ways of showing your love for someone is by getting matching tattoos with them. Whether it's a sketch of their face, their name in script, or simply matching tattoos of something that's meaningful to both of you, a couples' tattoo lasts forever... even if you aren't ultimately together forever.
Article continues below advertisement
Over 63 percent of Americans regret getting their significant other's name tattooed on their body, and over 50 percent wish to cover it with another tat, according to DoorDash, so for anyone who is considering getting a couples' tattoo, we've gotten some advice from celebrity tattoo artist, Mister Cartoon (real name: Mark Machado).
Mister Cartoon has tattooed a slew of major Hollywood stars from Beyoncé, to JT, and even Snoop Dogg. So, needless to say, Distractify was absolutely thrilled to speak with the Los Angeles-based artist exclusively. Stay tuned to hear what he had to say.
Article continues below advertisement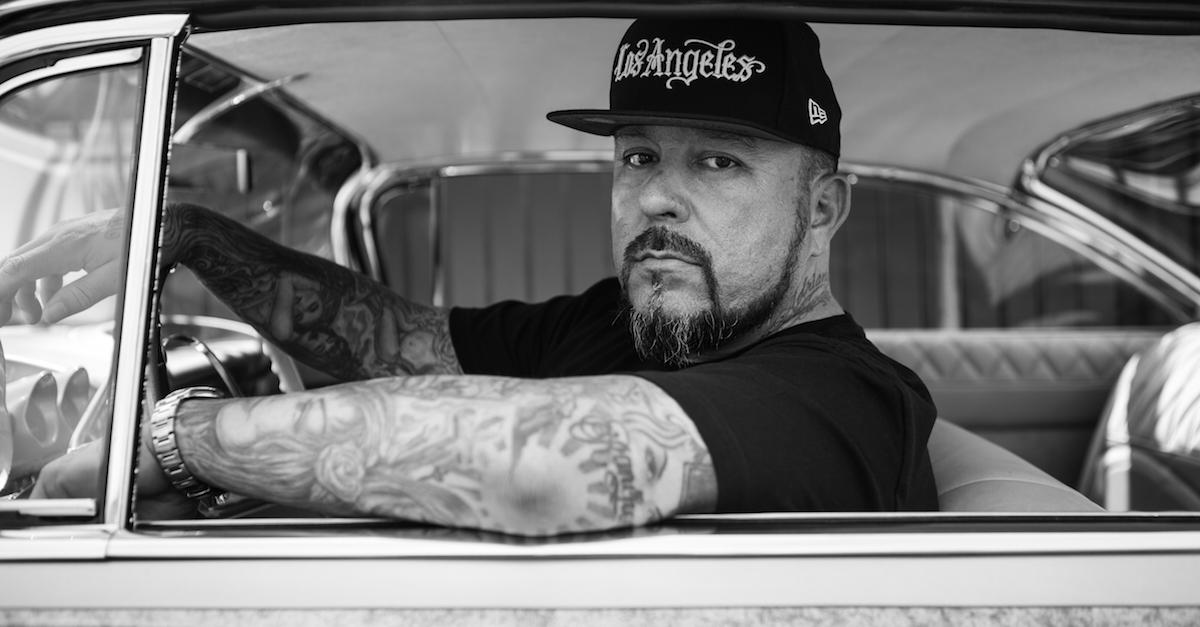 Before getting your partner's name tattooed on your body, make sure there's meaning behind it.
Regardless of how long you've been with your significant other, Mister Cartoon advises couples interested in getting their partner's name tattooed on their body should wait and have a child (or maybe adopt a pet!) beforehand.
Article continues below advertisement
That being said, the 50-year-old ink master also recommends those getting a name tattooed on their body to get multiple names at once, whether it be kids, other family members, or even pets. This makes the tattoo more complete, and provides for a really solid conversation piece.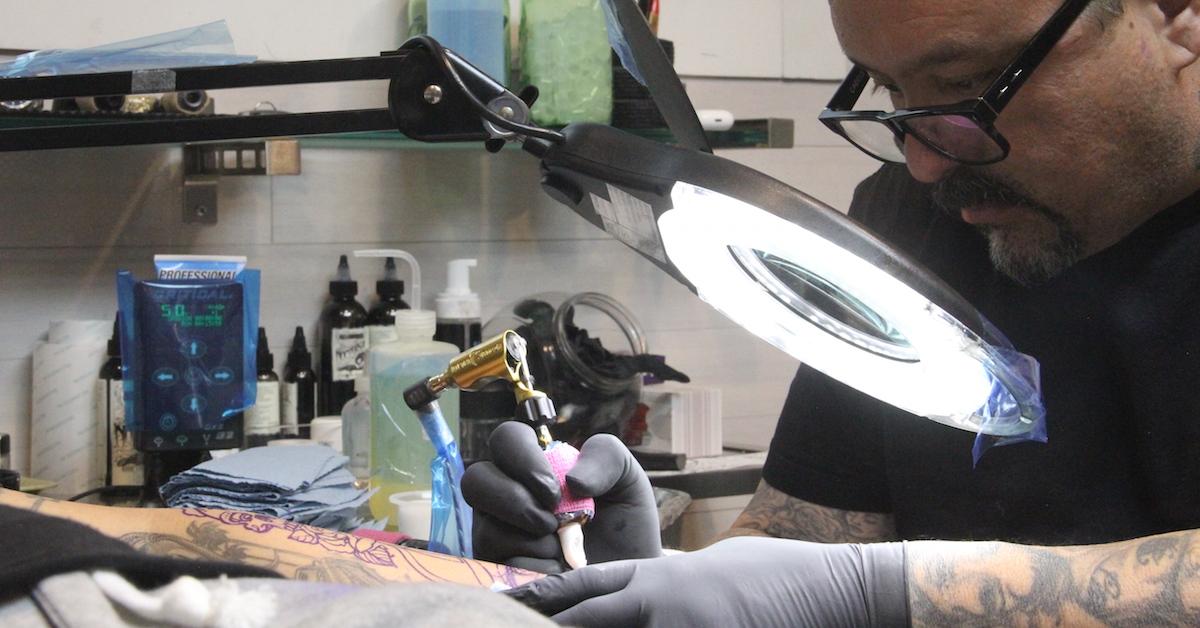 Article continues below advertisement
"My advice is to make sure you have a kid with them [before getting a couples' tattoo] if you're a couple, so there is some meaning behind the name," Mister Cartoon tells us.
"Also, just get as many names as possible because they look cool and you will have some good stories at the family BBQ. It also means I can do some dope lettering on you and I can then do some great cover-ups after."
Cover-ups can be difficult and frustrating, but if you're interested in getting a couples' tat, just do it.
As an artist, Mister Cartoon says that covering up a tattoo can be really tricky, depending on what the original design was, and what the cover-up idea is. Additionally, as an artist, he says it can be disappointing to cover up a tattoo that he initially put work into designing and executing. However, he says those who are dead-set on getting something should really buckle down and commit to it, if that's what they want.
Article continues below advertisement
"Cover ups are difficult — you have to make something by creating something new, and it can be frustrating to do especially if I did the original work," he explains. "It's like doing double the work."
Mister Cartoon says he won't judge those who want a couples' tattoo, and encourages getting inked, because in the end, it isn't really permanent. "I say don't be scared of commitment and get inked, because we can always fix it later with another great tattoo."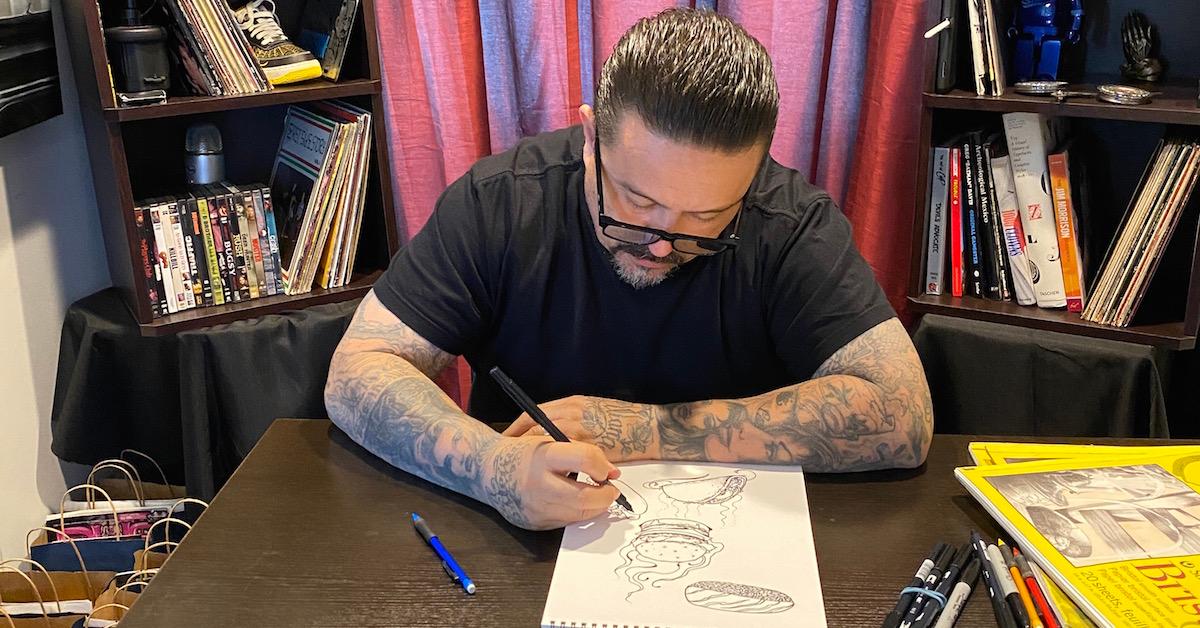 Article continues below advertisement
But this Valentine's Day, Mister Cartoon is partnering with DoorDash to cover up your ex's name for free.
To celebrate the most romantic day of the year, DoorDash is flying out three lucky winners to Los Angeles on Feb. 3, to get a tattoo of their ex's name covered by Mister Cartoon. The cover-up will be a sketch of the person's favorite food, (because let's be real: sushi is our one true love, through thick and thin).
To enter, simply tweet a photo of the tattoo, tag @DoorDash, use the hashtag #FoodisForever, and include the food you want to cover the name with. Mister Cartoon does not do color tattoos, however, so keep that in mind while you apply.
If you'd rather not make your mistakes publicly known (LOL, kidding!) you can also enter online. Either way, the contest ends at 11:59 PT on Jan. 31... so if you haven't already entered, I strongly suggest doing so, like, right now.
Article continues below advertisement
For additional rules and regulations, make sure to check out DoorDash's official Food Is Forever page. If there's a name you don't want on your body anymore, you definitely won't regret doing so, I promise.
There is definitely no denying that getting a couples' tattoo is a permanent display of affection, and that you should ensure there's meaning behind it. However, in the end, a tattoo really isn't forever — cover-ups are totally doable, and if you're looking to forget your ex, Mister Cartoon is here for you this V-Day.
Plus, the concept of a taco tat? Maybe some pizza? A burger? F--king brilliant.