'Mixtape' Director Valerie Weiss Details How She Helped Her Cast Connect on Set (EXCLUSIVE)
While filming the coming-of-age film 'Mixtape,' director Valerie Weiss shares how she worked to make her cast of teenagers connect with each other and the '90s.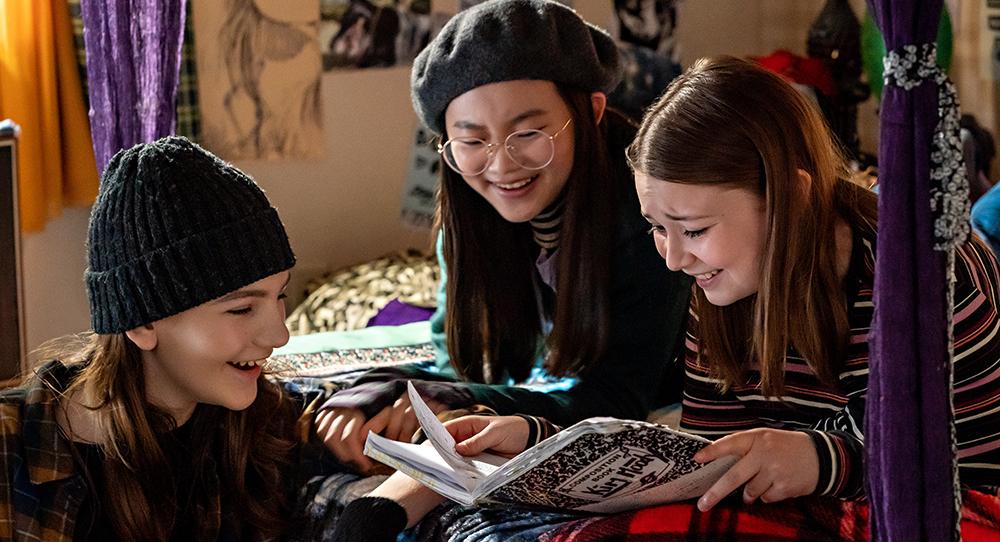 The new Netflix coming-of-age film Mixtape follows teenager Beverly on a quest to hunt down all of the songs on one of her mother's old mixtapes to try to understand her better.
The film casts Gemma Brooke Allen as Beverly, with Audrey Hsieh and Olga Petsa portraying her two best friends, Ellen and Nicky, as they try to find these obscure tracks in the music stores and nightclubs of the late '90s.
Article continues below advertisement
The film is a heartfelt homage to the power of music and friendship while carefully grappling with the themes of grief and loss, and director Valerie Weiss talked exclusively with Distractify about how she fostered a relationship between the three leads on set and connected the younger actors to the time period.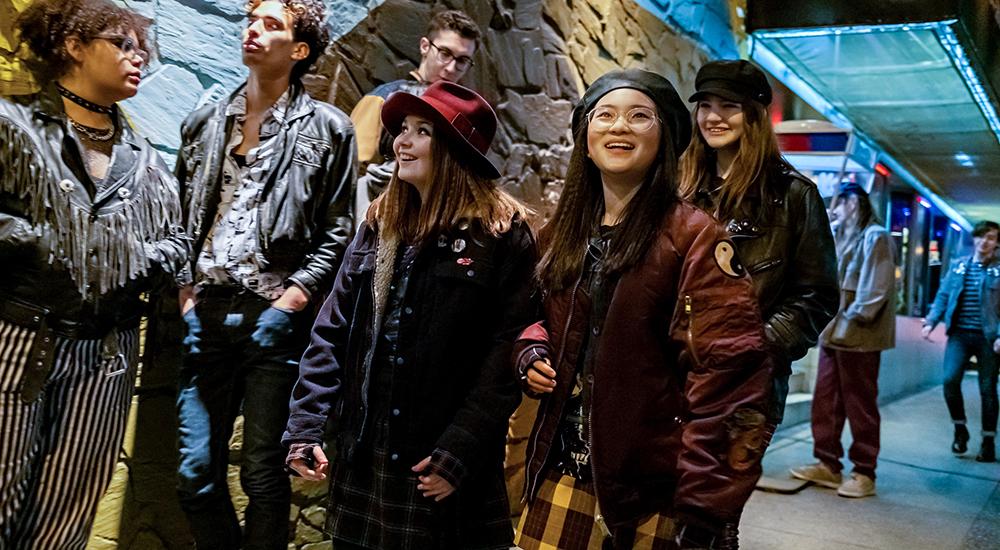 Article continues below advertisement
While mixtapes aren't as prevalent anymore, Valerie tried to create a cast connection similar to the '90s.
Since Mixtape is set in the late 1990s before cell phones, social media, and Spotify were prominent, Valerie said she tried really hard to make Gemma, Audrey, and Olga connect in-person to better authenticate the relationships formed then.
"I love that our movie is set in a time when cell phones, social media, and internet dependence were less prevalent," Valerie said. "For our movie, it strengthened the bond of our characters because there was no way Beverly could have found the songs on her parents' mixtape without making friends — and friends who couldn't be more different from her."
Article continues below advertisement
She personally had a connection to the history of mixtapes, noting how she and her husband would make them for each other while they were dating. Valerie said she had the opportunity to dig them up and listen again while making this film.
"Mixtapes were such a powerful way to connect with someone and share a bit of who you are," Valerie said. "Because music was so much harder to come by, I would listen to these tapes over and over again until they penetrated my very being."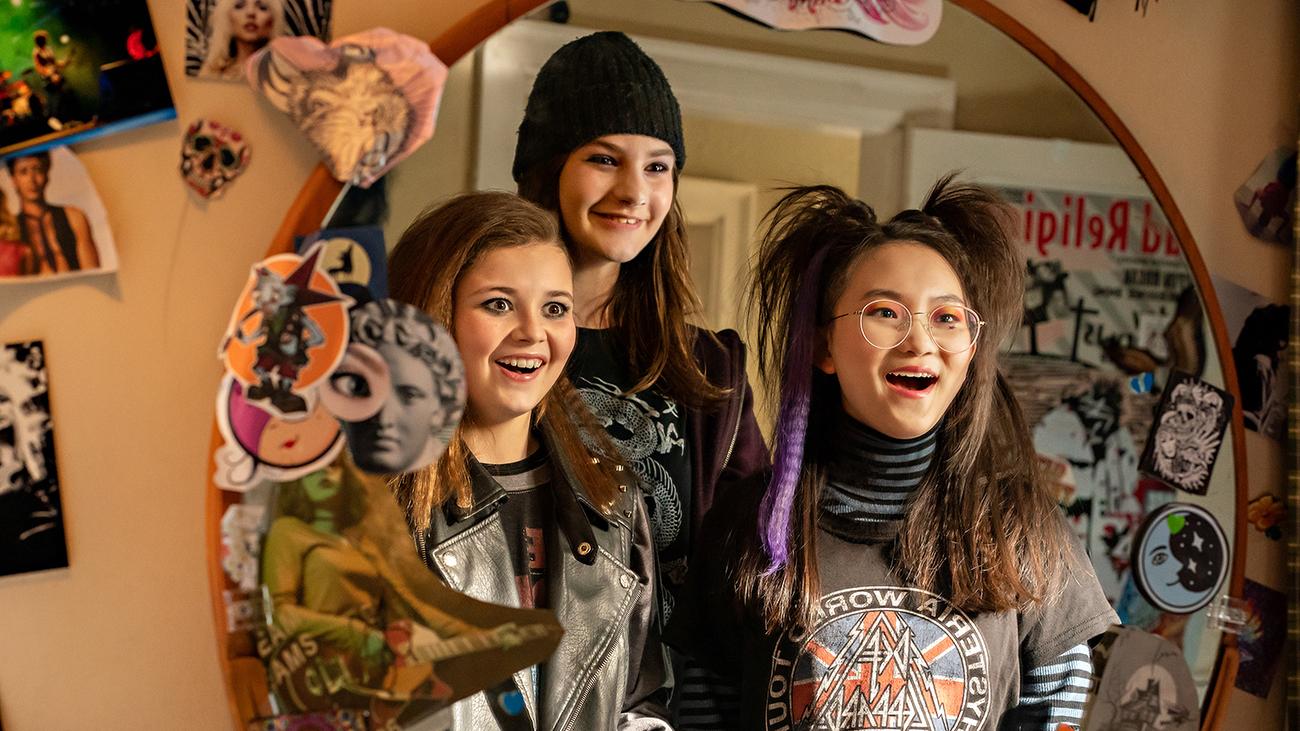 Article continues below advertisement
Valerie noted how the time period furthered the narrative of the three girls' connection because of how much extra effort went into even the smallest adventure.
"I love the moment in Mixtape when Beverly appears at the record store and, while we don't show how she got there, you know it took effort and chutzpah to get there ... That sense of how hard you have to work just to have an adventure is what coming-of-age is all about," she said.
Valerie says the girls connected well even before they were officially cast.
From the start, Valerie knew that the three girls were a good fit for the film — she says that the chemistry readings really solidified that they would work well together and emanate the friendship of Ellen, Beverly, and Nicky on screen.
Article continues below advertisement
"We spent a lot of time casting these extraordinary young women. We needed talented actors, but I was also looking for a deep authenticity and strength of character in these girls that they could draw upon to make these roles leap off the page," Valerie said. "From the moment of the chemistry reads, we knew what tremendous people they were — they would compliment each other after every take to make each other feel comfortable and do their best work."
Article continues below advertisement
On set, Valerie says the girls' connection maintained it's strength, with them even proclaiming themselves best friends by day two. Though the movie wrapped up filming months ago, the three girls still talk often.
"From the beginning, I treated the girls as a unit," Valerie said. "All of their rehearsals were together. I would talk to the three of them on set at the same time. I wanted to foster a 'we're all in this together' attitude, and because I have daughters their ages, I know how important it is for everyone to be heard and seen at all times. I think it worked."
Mixtape is streaming now on Netflix.