The Real Reason Twitch Streamers Mizkif and Maya Called It Quits
Did Twitch streamers Mizkif and Maya break up? The two made a surprising announcement about the status of their relationship on Twitter.
Widely known among the Twitch community, Mizkif and Maya Higa seemed to be a match made in heaven. The two initially met online in 2019 and it wasn't long until the would-be couple met face-to-face. Soon after, speculations of a romantic relationship surfaced and were ultimately confirmed by Miz and Maya later that year.
Article continues below advertisement
Since then, the Twitch couple has given us an inside look at the ups and downs of their relationship, giving us all of the feels. But recent reports suggest that the couple's two-year courtship may have come to an end. So, did Miz and Maya break up? The two made a shocking announcement on Twitter.
Article continues below advertisement
Mizkif and Maya announced their breakup on Twitter after two years of dating.
On Sept. 14, 2021, Mizkif and Maya proved that breakups don't have to be bitter in a joint statement that confirmed their split. The couple insisted that their breakup was not caused by cheating and assured fans that there is no bad blood between the two.
Their statement read, "We want you guys to know that Maya and I have decided to break up. We both want to be very clear that there was no event, no cheating, no drama that led to this decision."
According to Miz and Maya, their breakup was mutual and amicable, and they noted that they still "care about each other so much." Following their split, the two say that they will remain friends, but Miz and Maya will both be taking some time away from the platform to focus on themselves.
Article continues below advertisement
"Thank you for supporting us through these past two years. We can both say that they've been some of the best years of our lives and we're super grateful," Miz and Maya wrote. The two were pictured smiling together as recently as Aug. 1, 2021, a month and a half before their breakup, which leads many fans to wonder what went wrong.
Article continues below advertisement
Fans reacted to Miz and Maya's breakup on social media.
Longtime fans of Miz and Maya were devastated to learn of the couple's breakup. While they continued to rise in popularity as many Twitch users' #CouplesGoals, there were few signs that their relationship was on the rocks.
"Despite me not liking Miz too much, it is pretty sad cause Maya seemed to bring out his redeeming qualities and they seemed healthy. I hope what Miz is saying is true and that it wasn't a breakup due to something negative," one user wrote on Twitter.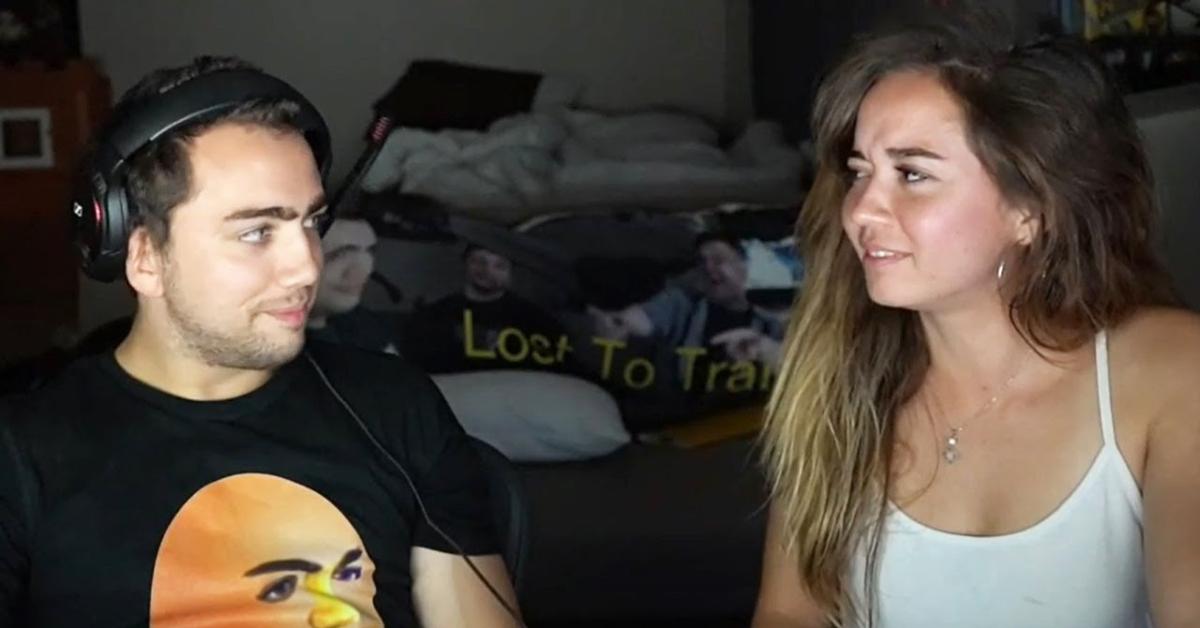 Article continues below advertisement
Although their breakup comes as a surprise to many of their subscribers, others claim that they saw it coming. In early August 2021, Twitch streamers xQc and Adept called it quits following an announcement by TinaKitten and Jummy, who went their separate ways in March 2021.
Among the many Twitch couples that we've watched rise to fame over the last decade, Miz and Maya and their friends Nick and Malena seemed to be the last ones standing. But rumors, although unconfirmed, allege that Nick and Malena may be in the midst of a breakup as well.