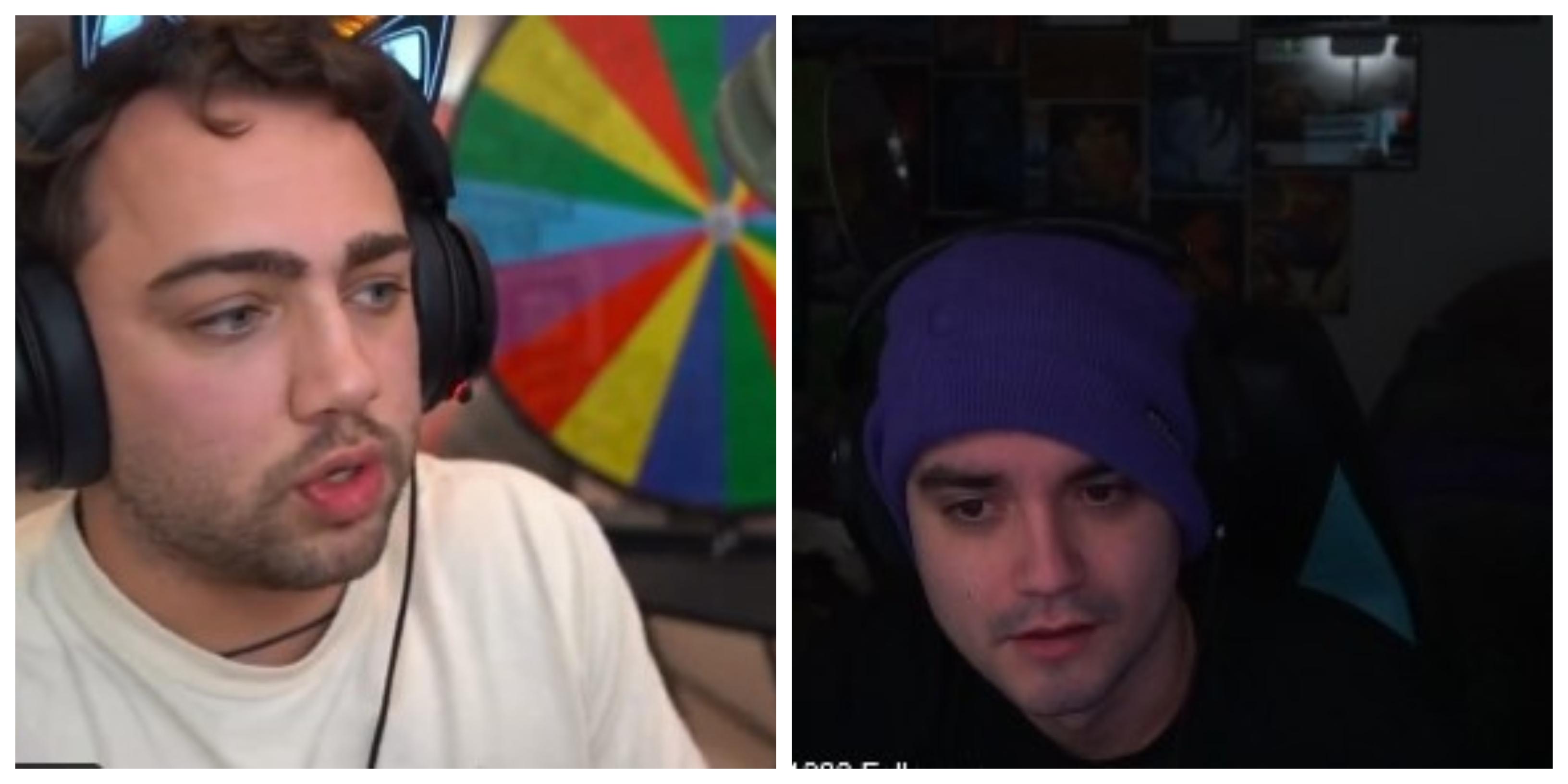 Twitch Streamers CrazySlick and Mizkif Are at the Center of Sexual Assault Allegations
Twitch streamer CrazySlick was accused of sexual assault in the middle of the gambling drama on Twitch, and Mizkif allegedly helped cover it up.
Content warning: This article mentions allegations of sexual assault.
The drama boiling over on Twitch has just gotten even messier.
What started as a clashing between streamers over whether or not Twitch should ban gambling content (following ItsSliker admitting to borrowing thousands of dollars to feed his addiction) has since morphed into multiple other allegations coming forward. At the center of these new allegations are claims that Twitch streamer CrazySlick assaulted another streamer — and Mizkif helped to cover it up.
Article continues below advertisement
CrazySlick was accused of sexually assaulting another streamer.
In response to a tweet from streamer Asmongold asking why Sliker wasn't yet banned from Twitch following his confession, Trainwreck fired off allegations of his own, claiming Mizkif had helped hide allegations of sexual assault.
Article continues below advertisement
"Because your pals decided it was in their best interest to use and platform the very person that scammed everyone for his horse racing and tennis bets to somehow twist it and wager their war against me, and we both know deep down why the insecure little man is doing this," he wrote.
"Are you going to send Maya and Mitch to railroad and blackmail me like you did those girls to cover up all those sexual assaults?" the thread continued, with a since-deleted tweet in the middle. "... You want to come at me and make s--t up, then you better be sure you don't live in a glass house, you insecure p---y."
From here, the drama continued to unfold as the allegations came to light alleging that CrazySlick had sexually assaulted a female streamer.
Article continues below advertisement
While the alleged victim was only referred to as "A," streamer AdrianahLee later came forward admitting that "A" was her and shared her side of the story.
In a TwitLonger posted in 2021, she admitted that the events happened while she was "blacked out" at a party in early 2020. CrazySlick allegedly followed her and her friends around "trying to kiss me, trying to kiss her, and at one point I was told that he and I ended up kissing."
Article continues below advertisement
"Apparently I was passed out in one of the rooms at the party and he came into the room while I was unconscious. He came into the room a couple of times after being asked to leave me alone each time, in two of those instances he touched my neck and chest saying he was: 'just making sure I was alive' after being assured by my friends that I was okay as they were watching over me," she continued. "Whether or not his intentions were out of genuine concern or not, I don't know. To be clear: He did not rape me or assault me, but his actions DID make me uncomfortable."
Mizkif allegedly helped CrazySlick cover the allegations against him.
Though CrazySlick is at the center of these allegations, Mizkif and his ex-girlfriend, Maya, allegedly helped to cover up the accusations against their friend.
"Let me be even more clear, Mizkif didn't assault the women, he orchestrated the cover ups for his friends, exactly how my Tweet reads," Trainwreck followed up in another tweet.
Some Redditors have also posted clips of Mizkif allegedly talking about the instance, downplaying it during a livestream.
Article continues below advertisement
"It's sexual harassment, whatever, on a low scale," he said in the clip that's circulating. "It's not really a big deal. I don't think people really gave a s--t or really cared."
Since the original TwitLonger AdrianahLee posted, she's since claimed that the couple "asked her" to cover up more damaging details about the incident, and streamer IcePoseidon posted screenshots of DMs from Mizkif with racist and homophobic language.
At this time, Mizkif has not responded to the allegations against him — he has only alleged that CrazySlick is now "missing," and is asking for people to keep and eye out for any word about him.
If you need support, call the National Sexual Assault Hotline at 1-800-656-4673 or visit RAINN.org to chat online one-on-one with a support specialist at any time.