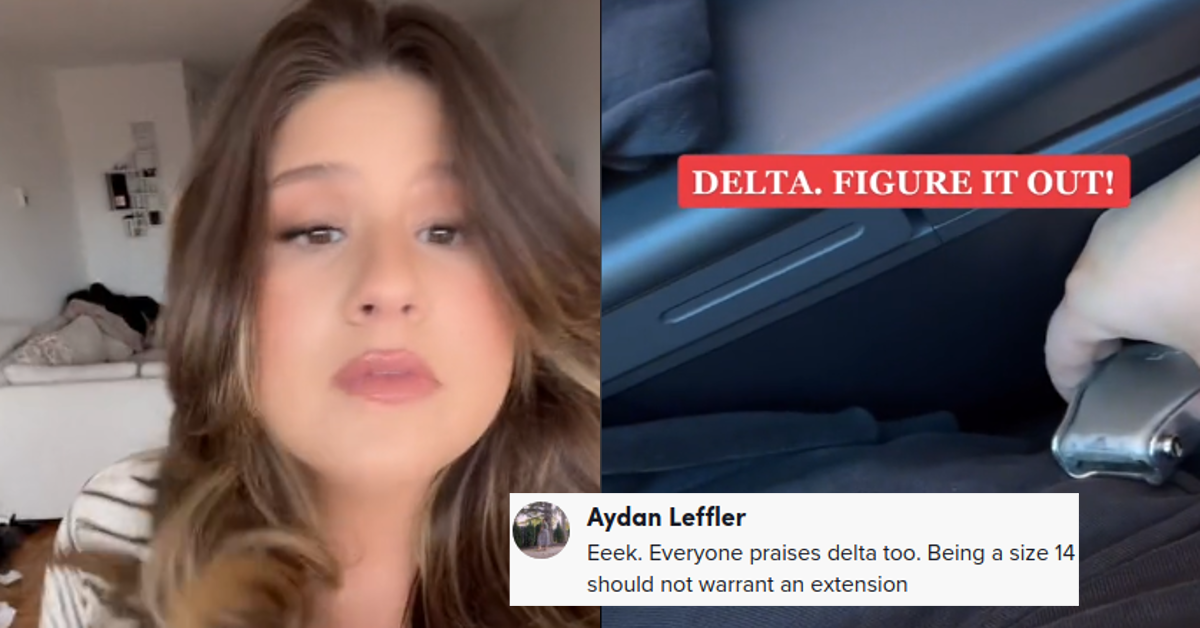 Model Blasts Delta Airlines for "Short" Seatbelts, Sparks Debate in Viral TikTok
Model Remi Bader blasted Delta Airlines after she had to request a seatbelt extender during a recent flight.
If you're a frequent flyer, then you've probably had a few bad experiences or two regardless of the airline that's taking you to your destination. Sometimes, it's ridiculous delays, which are made all the more infuriating when you've taken it upon yourself to arrive at the airport a couple of hours early, only to discover that you're now being held in a terminal (or tarmac) for God knows how long.
Article continues below advertisement
Or if you have the dubious pleasure of flying into Washington D.C. and you run around frantically looking for your gate to find your connecting flight, only to discover that it's actually located in another airport that's a 25-minute drive away. And it's not like the airline will pay for the cab that takes you there, nor are there any shuttles that cart passengers to and fro.
And the problems don't stop once you're up in the air, either. Booking a ticket in basic economy? Well, get ready to pay for your carry-on, and don't expect to have a normal amount of legroom.
And one TikTok has found another gripe with a particular airline, Delta, and it's the length of the seatbelts on its chairs.
Article continues below advertisement
Curve Model Remi Bader says that while onboard a Delta flight she had to ask for a seatbelt extender. She demonstrated how the belt didn't reach around her waist in a now-viral TikTok with a text overlay that reads, "Delta. Figure it out!"
Article continues below advertisement

In the video's caption she penned, "And no I shouldn't need to ask for an extender. It should just be easy!" There were tons of commenters who offered up messages of support for the model and chimed in that they too had problems fitting seatbelts around their waists whenever they fly.
Article continues below advertisement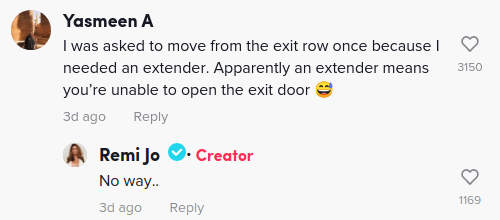 Some said that it was also embarrassing to have to ask for a seatbelt extender and at least one commenter mentioned that they just pretended like their seatbelt was on because they were too ashamed to request one.
Article continues below advertisement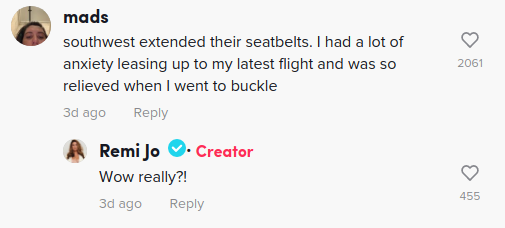 Others proposed some solutions to the problem: why not package seatbelt extensions under the seat by default. And then there were some who said that they purchased their own seatbelt extender so they wouldn't have to ask for one/wait for an attendant to bring it.
Article continues below advertisement

Then there were some commenters who said that the onus shouldn't be on Delta and that Remi should simply lose more weight if she doesn't want to use seatbelt extenders.
According to a Vogue article, Remi stated she typically wears a size 14-16 in clothing. The average clothing size of an American woman is reportedly a 14.
Article continues below advertisement

There were some TikTokers who mentioned that the size of the seatbelts on airplanes may not be a "size-ist" issue, but rather one that has to do with seatbelt repair. Apparently, before belts are repaired, "excess" length on the belts is cut then re-stitched, leading to less and less fabric.
Article continues below advertisement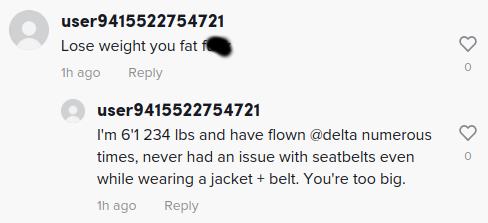 Remi stated that she has flown on the airline several times, however, and that this has happened to her every single time.
What do you think? Have you ever had an issue with fastening your seatbelt on an airline? Do you feel like they're a bit too snug? Do some airlines have smaller seatbelts than others?