Are Mohamed and Yve From '90 Day Fiancé' Still Together Today?
Are '90 Day Fiancé' stars Mohamed and Yve still together now? Here's what you need to know about where their relationship stands since filming.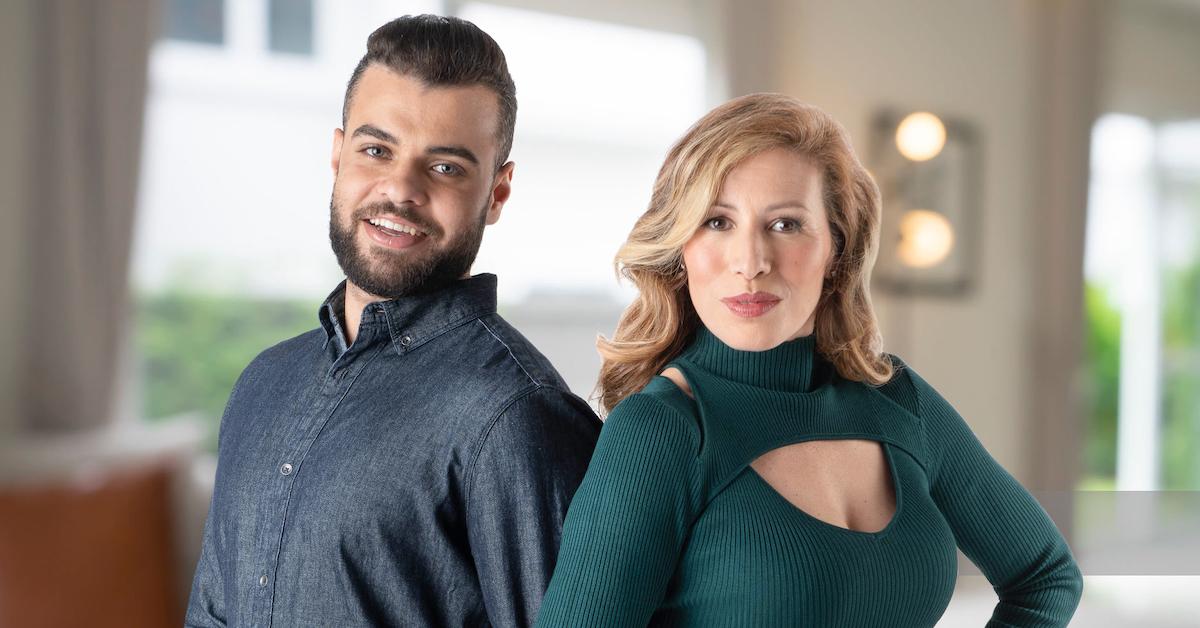 Article continues below advertisement
Yvette "Yve" Arellano and Mohamed Abdelhamed are newcomers to the show who have a lot of differences to overcome, but none as big as their religious backgrounds. On the series, religion has already caused some drama, so fans are eager to find out what's going on between the Albuquerque native and the Egyptian reality star after filming.
Where are Mohamed and Yve from 90 Day Fiancé now? Are they still together today?
Article continues below advertisement
Where are Yve and Mohamed from '90 Day Fiancé' now?
Many fans will be shocked to learn that Yve and Mohamed are still a couple as they've already faced a number of hurdles in their relationship on the show, from a sizable age difference to their different cultural and religious backgrounds. 25-year-old Mohamed comes from a conservative Muslim background while Yve, a yogi, acupuncturist, and single mom from New Mexico, comes from a more liberal culture.
But early in June 2022, Reddit user princesserinface posted a picture of the couple sitting together at an airport in Texas.
"Eve [sic] and the man child sat across from me at Dallas airport today," the Redditor captioned the picture, which showed Yve and Mohamed both engrossed in their phones. The user's caption also seems to reference Mohamed's actions on screen, which many viewers have called out as childish and immature.
Article continues below advertisement
The couple met when Mohamed saw a picture of Yve in a bikini and slid into her DMs. However, his desire to find a woman "who will love [him] like [his] mother" has raised more than a few eyebrows.
Mohamed's childish nature was fully on display when he became frustrated at Yve for not cooking him breakfast.
Article continues below advertisement
"Yve made me frustrated because I expect her to cook for me because my mom always cooks for me. I expect Yve to do the same," he told producers.
Later on in the episode, he and Yve also argued about her clothing and whether she was showing too much skin. "I don't want to be judged," Yve said in her confessional. "I'm a grown-ass woman."
Article continues below advertisement
In the comments of the Reddit post, many fans commented on Yve's outfit. One user said, "Well, looks like he got her to cover up," after which princesserinface confirmed that it was really hot in Dallas that day for Yve to be wearing so many clothes. "Yeah, that was the first thing I noticed," said another poster. "Especially considering it's summertime. Airports and planes can be a bit chilly but she's really covered up."
Despite their differences, the couple still appear to be going strong. Yve took to her Instagram to post a video of her and Mohamed in a recording studio on June 10, 2022.
In the caption, she said that one of the things she cherishes about Mohamed is how he supports her dreams. She also acknowledged that the two were very different but said "those differences ... make the synchronicity and our #connection and bond so intense."
New episodes of 90 Day Fiancé air Sundays at 8 p.m. EST on TLC.