Mom Sues Etsy After This Teething Necklace Strangled Her Son
A mom is suing craft-centric site Etsy, after a teething necklace someone purchased through the site ended up malfunctioning and choking her child.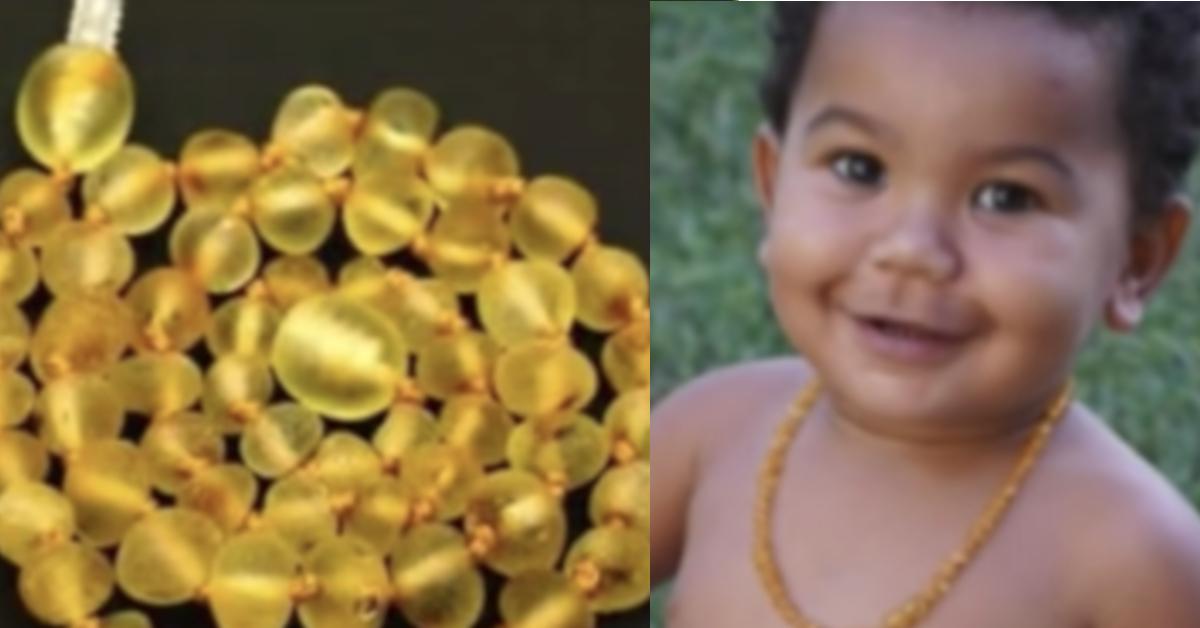 The e-commerce giant Etsy is facing a lawsuit from a California mom whose toddler was strangled to death by a teething necklace.
I'm writing this story with a very heavy heart, as I have two little children of my own and could not bear the thought of losing them. Most necklaces are really not intended for babies or toddlers, but that doesn't stop kids from constantly trying to pry them from your neck and jam them into their mouths.
Article continues below advertisement
This one Danielle Morin received from a friend was advertised on Etsy as a teething necklace developed specifically for young children. While at daycare, he took a nap with the necklace on and died by strangulation when it tangled around his neck and did not release. Five days later, he passed away.
This particular necklace was intended for babies, specifically for teething pain relief. The online receipt stated that it should have a safety clasp that automatically releases if it is tugged on. Anyone who's ever seen or used a teething necklace before knows they're pretty easy to pry off. Deacon's, sadly, did not.
Article continues below advertisement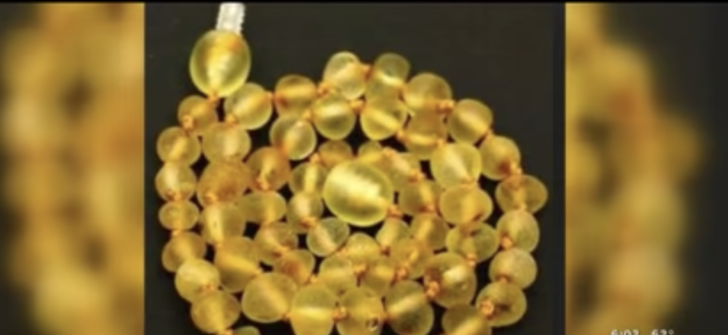 Morin's attorney in the matter, John Carpenter, states, "Baby necklaces, if you use a baby necklace, should have a releasing safety clasp so if there's any pulling on it, it releases. This one that was purchased on Etsy had a screw on clasp that could not be released. And so when baby Deacon was hung up on something, it didn't release and caused him to suffocate." Morin is suing both Etsy and Bambero, the Lithuanian shop that manufactured the necklace.
Article continues below advertisement
Etsy, the largest online marketplace for handmade crafts and vintage goods, has a disclaimer about products sold on their site given the nature of its shops. If you're unfamiliar with the platform, Etsy is essentially a hub for creators, shop owners, and independent crafts makers to sell their creations online. For the most part, Etsy doesn' have a hand in manufacturing the products customers find on their site.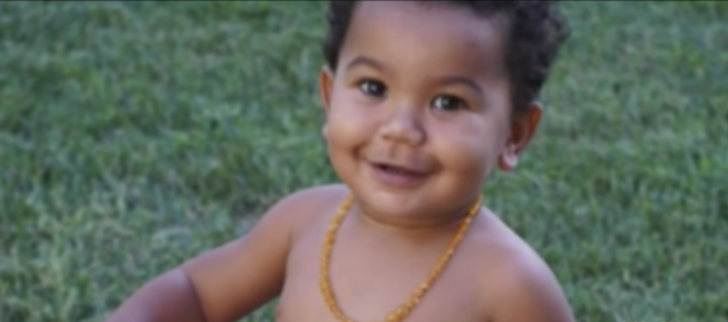 Article continues below advertisement
In the site's "terms of use" it states, "The items in our marketplaces are produced, listed, and sold directly by independent sellers so Etsy cannot and does not make any warranties about their quality, safety, or even their legality. Any legal claim related to an item you purchase must be brought directly against the seller of the item. You release Etsy from any claims related to items sold through our services." Morin, however was gifted the item and therefore did not agree to these "terms" herself.
Article continues below advertisement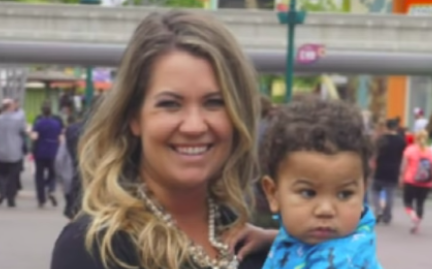 The heartbroken mom is pursuing Etsy not only for her peace of mind but also to create awareness for parents everywhere about the perils of online shopping for baby gear. She says, "I want parents to know there is no more Toys R Us and people need to go online to buy products and these products are dangerous and these products aren't always safe. No parent should have to grieve a child. No parent should have to bury their child."
Article continues below advertisement
Although the seller, Bambero, has not yet released a statement, a representative from Etsy said, "Deacon's death was a great tragedy and our hearts are with his mother and family. While we understand the desire to take action, Etsy is a platform and did not make or directly sell this item. We believe the allegations should be directed at the criminally negligent daycare providers or, if appropriate, the seller of the necklace. The seller has not had any products on our website since last year and we do not represent the seller in any way."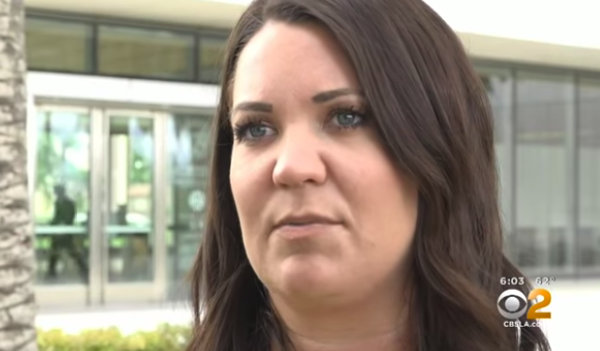 Losing a child, especially in such an avoidable way, is truly heartbreaking. If you give your child something to play with or teethe on, always "test" the product first to make sure your toddler cannot hurt themselves with it. Our thoughts are with Morin in this trying time.