Mom Freaks Out Over Spilled Apple Butter: "Why Is a Woman the Only Person Who Does Stuff?"
One mom is filmed freaking out to her family over a spilled apple butter mess during an RV trip. She rants about being the one to clean up messes.
Some moms just understand the title "designated parent" better than others, partly because they are also sometimes the designated partner expected to pick up the slack more often than not. In a TikTok video shared by user Amanda Ayala (@Herky_jerk_ranch), she goes off on her kids in the family's RV and points out how "a woman is the only person who does stuff."
Article continues below advertisement
More specifically, Amanda freaks out about spilled apple butter in the RV refrigerator and the fact that no one cleaned it up. Instead, her kids left the mess for her to clean up, likely under the expectation that someone else other than themselves would tend to it. And in the video, Amanda's anger and frustration reaches a (much deserved and totally acceptable) boiling point.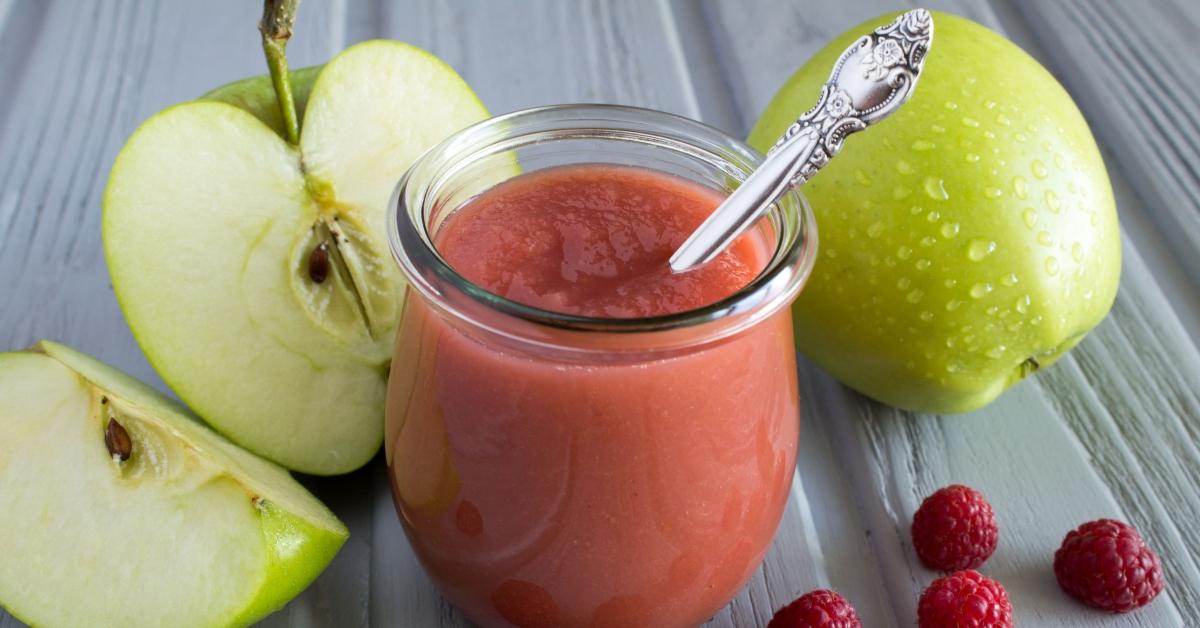 Article continues below advertisement
A mom freaked out about spilled apple butter in her family's RV refrigerator.
It's unclear who filmed the TikTok video, but in it, Amanda goes off on a bit of a rant about the spilled apple butter. And, while cleaning up someone else's mess is never any fun, it's clear that this is likely just one more chore on the mom of two's list of things she is expected to do without question.
And moms literally everywhere can attest to that overwhelming feeling, whether you have help from a partner or not. That feeling is always there, especially from your kids.
Article continues below advertisement
"For three days, the apple butter was spilled in the fridge," Amanda says in the video. When she realizes she's being filmed, she takes a break from her rant to say that she "doesn't care" if America hears what she has to say. She continues, "That's fine, because everybody needs to hear it. Why is a woman the only person who does stuff?"
Article continues below advertisement
She points out that, had she not cleaned up the apple butter that everyone else had known about, it would have sat in the refrigerator for the duration of their trip in the RV. At the end of the video, Amanda adds, "It gets old."
Yes, preach. The expectation to clean up other people's messes with barely any acknowledgement does, in fact, "get old" as any parent can attest to.
Article continues below advertisement
Meanwhile, one of Amanda's daughters seems nearly unable to hold back laughter at her mom's outburst. I mean, OK, it can be hard not to laugh when your parents are going off about something that seems trivial to you. But as a mom, I have to side with Amanda all the way on this one.
By the way, if you, like some of the other users on the platform, don't even know what apple butter is, it's worth getting upset about as a mess you'd have to clean up. It's a dark-hued concentrated form of applesauce. So yes, it can be sticky. And yes, it's a pain to clean off of a refrigerator shelf in a small RV kitchenette.
Article continues below advertisement
Other moms support Amanda in the comments under the video.
Unsurprisingly, Amanda's rant about apple butter spoke to tons of other moms on TikTok. They flooded the comment section of her video and shared their support of what she has to say in the video.
Article continues below advertisement
One user commented, "Amen" with a praise hands emoji. However, the comment added, "And yet, she will probably have this same conversation again next weekend." There's a scary good chance of that being true.
And another wrote, "I have this talk in my house twice a week if not more."
Article continues below advertisement
Another comment shows that plenty of moms have been in Amanda's shoes before: "And everyone just gives a blank stare like 'Mom's done lost it again.'" It's honestly the gaslighting for me.
At the end of the day, it's not necessarily about the apple butter specifically. But it's safe to say that it was probably the catalyst after this mom got tired of being the go-to person for messes, fixing things, and everything in between.