Wanna Stop Folks From Using Your Decorative Towels? Nail Them to the Wall Like This Woman Did
How far would you go to stop people from using your decorative bathroom towels? Would you nail these towels to the wall? This woman did.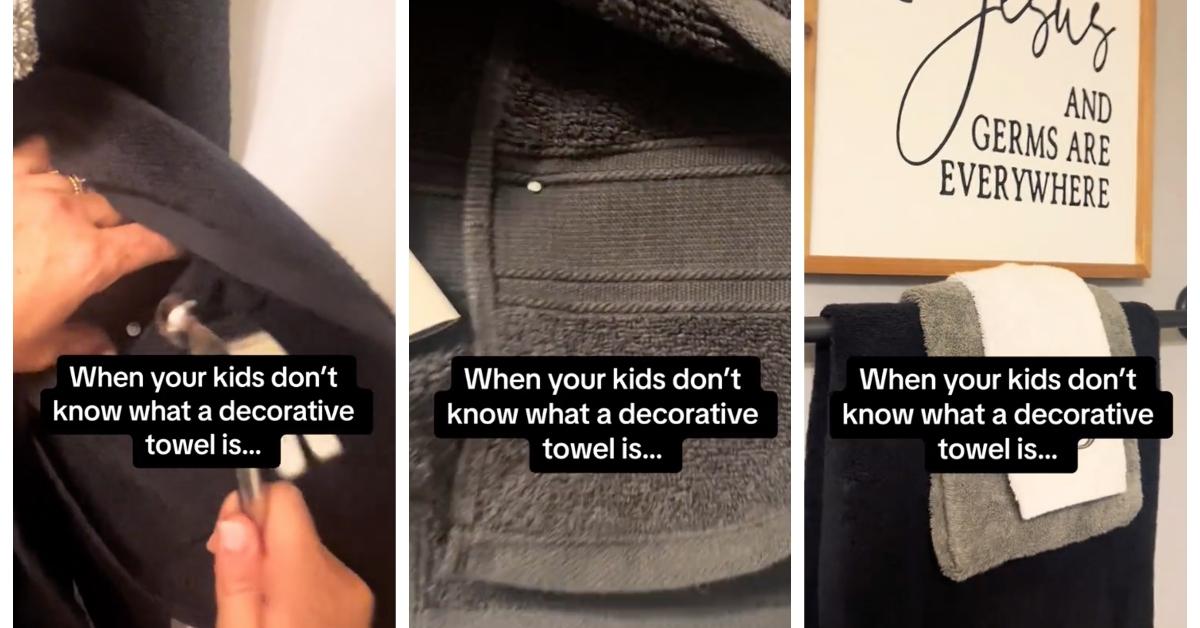 I have a lot of intense opinions about decorative items that double as something useful. In particular, I am very sensitive about my decorative throw pillows. If someone comes to my home and attempts to lean on or lay upon a beautiful pillow on my couch, I will relocate it. In fact, I have pillows I will break out that are specifically used for relaxing.
Article continues below advertisement
To me it's very obvious that decorative items are just that, decoration. I also understand that not everyone lives this way but I suspect those people are probably not using coasters. Please use coasters, especially if they are on a coffee table. This is why I am somewhat in support of one woman who nailed her decorative bathroom towels to the wall, to prevent people from using them. How far would you go to keep your bathroom looking pretty? Choose a fighter.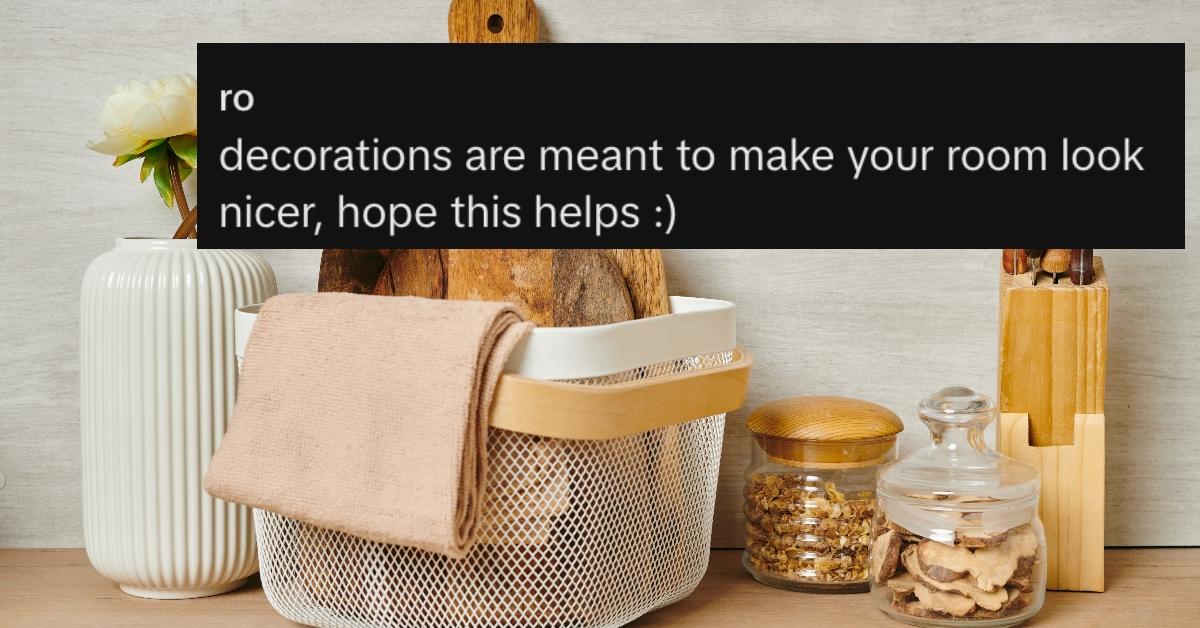 Article continues below advertisement
She nailed it!
Jessica, who goes by @m.naq on TikTok, really committed to the bit when she nailed what she called a decorative towel to her bathroom wall. In her opinion, this will stop people from using it after they wash their hands.
Below a sign that reads, "Wash your hands and say your prayers, because Jesus and germs are everywhere," sits three towels neatly hung over a towel rack. A tea towel with the letter D embroidered on it hangs over an olive green hand towel, which is slung over a dark grey bath towel.
Article continues below advertisement
Unfortunately I can't see the entire bathroom so I'm left to guess what else is available in terms of drying one's hands but I do have some thoughts. I'm of the mind that a plain bath towel and a plain hand towel are not necessarily decorative to the untrained eye. The only official decorative towel, is the tea towel.
Article continues below advertisement
Again without knowing what else is happening in this restroom, if these are the only hand drying towels out then people will naturally default to them. A person can't be blamed for using the only accessible tools.

Article continues below advertisement
Logistically, I see why Jessica is only nailing the bath towel to her wall but that won't do a thing for the other two towels. Anyone can grab the hand towel or the tea towel. Also, she only secured the back of the bath towel which leaves the front part free for drying use. All told, this isn't an effective preventative measure.
The question on a lot of commenters minds is, what happens when Jessica needs to wash this towel? Inevitably people will keep using it and it will only dry sans mold so many times. When asked about this, Jessica jokingly said, "I think I'll probably let it MOLD and turn green before I let my expensive a-- 'decorative' K-Mart towel be easily untacked from the wall.
Article continues below advertisement
I just want to hold space for what might be one of the last working K-Marts in the country. Despite never going to the one that used to be in my hometown, I was quite sad when it closed down. I have fond memories of going with my grandmother which is one of the few ways in which capitalism can be lovely.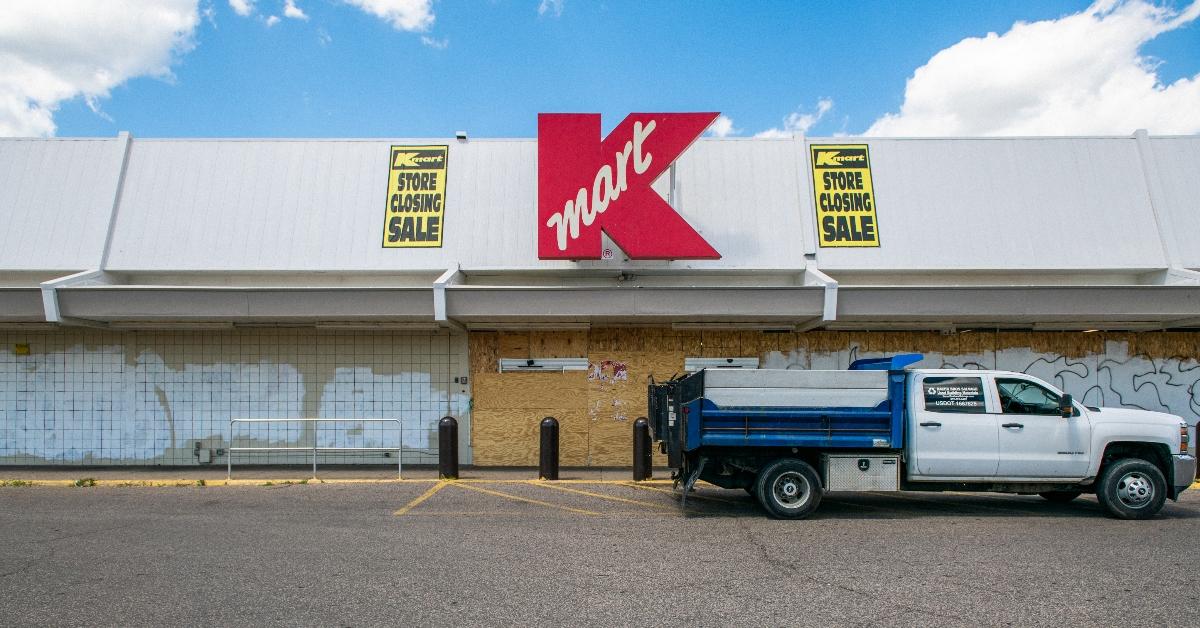 Article continues below advertisement
Further down in the comments, Jessica references other towels in the bathroom. "They can use the other towels on the other towel racks," she says. I'd love to get a look at these because surely there is a way to distinguish between these and the decorative towels. Some people just designate a towel as decorative but it looks like a non-decorative towel. It can be confusing.
At the end of the day, this all comes down to control which I am all too aware of. I want my home to look nice because that is an objectively good thing, but I also want my place to be neat because that can often calm the chaos in my head. Perhaps Jessica is the same way which could mean having an open and honest conversation with her family where she explains that her sanity is dependent upon them not drying their hands with the decorative towel. I get it.