Mom Shares Hilarious Story of Why She Regretted Her Son's Name in Viral TikTok
A mother went viral on TikTok after sharing a hilariously heartwarming story as to why she ultimately decided to change her son's name.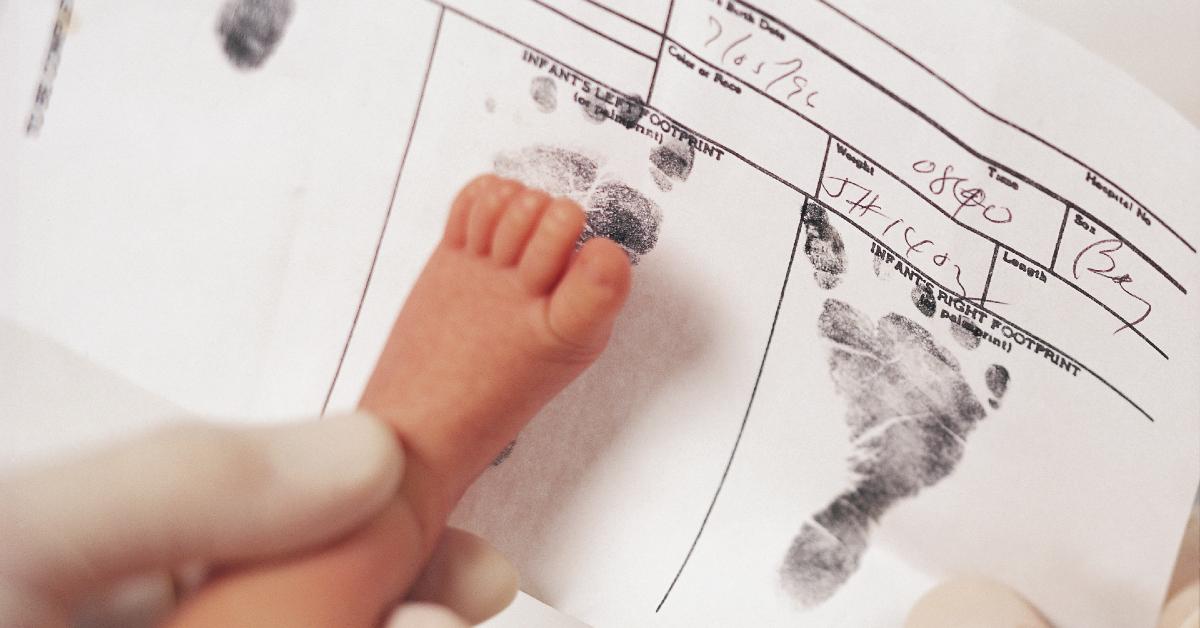 Naming your kid is a big deal. Sure, you could always change it, however, the percentage of you actually going ahead and doing that, statistically speaking, is pretty slim. For instance, in 2016 a record 85,000 people legally changed their names (the most to that date), mark that against the some 329.5 million folks living in the United States, and you're still looking at only .025% of the country's population that legally changed their name in 2016.
Article continues below advertisement
You'd figure since "re-doing" your name is only a matter of submitting some paperwork more people would do it, because who wouldn't want to name themselves something awesome or more fitting for their personality? Interestingly enough, more people get tattoos per year than those who change their name, which proves yet again that folks would rather sit in a chair and have a needle jabbed into their skin for hours at a time than deal with bureaucracy.
Plus, anyone who has ever had the misfortune of having to suffer the indignity of being stuck with a lame nickname knows that it's hard to shake a moniker you're known for, and the same could be said for whatever title your parents gave you at birth. And if you've lived with a name for a while, then you might want to keep it, because it either grows on you, becomes part of your identity, or you just don't want to go through the hassle of changing it.
But this mother who recently went viral on TikTok explained why she just had to legally change her son's name.
Article continues below advertisement
TikToker Jen Hamilton (@_jen_hamilton_) posted a stitched video response to @gabbylamby, who asked "Parents, do you ever regret what you named your kid?"
Jen surely did and explained why she decided to change her son's name when he was 18 months old.
Article continues below advertisement

"That would be me," she says, her finger up as she slides into her car. "Not only did I uh, regret it, we just changed his name when he was 18 months old. So here's the story, when I was pregnant with my second I thought wow, my eldest son outdoorsy boy. My husband, outdoorsy boy."
Article continues below advertisement

Jen's thought process was that if both her husband and her eldest son were "outdoorsy" boys, why not name her son something to reflect that?
She continued, "Surely, this child will have this soul of like a river rafting tour guide. So when we were looking for names I went into Pinterest, and I typed in outdoorsy boy baby names. And we settled on the name Aspen."
Article continues below advertisement

Jen went on, "That's a cool name. And it is a super cool name...for someone else." The TikToker went on to explain that her son wasn't really anything like her husband or older child in that he didn't have an affinity for the wild as they do.
"Cause my boy, he gets carsick in the Chic-Fil-A drive-thru. He gags at the thought of a blueberry."
Article continues below advertisement

"On his first birthday he lost his ever-loving mind when his toe touched his cake. He loves air conditioning, and sitting down and at six years old, loves being held by his mom. Still constantly. And whereas most kids have like a stuffed animal or a blanket that they really enjoy their whole life, uhh, he has a comfort mole," she begins to point to the mole on her neck.
"This one right here. And will just, uh, love on it."
Article continues below advertisement

"But he is such, he's just, a little light, he's the sweetest little boy. So we chose a name that means light, which is Luke. And he may never, guide river rafting tours. But he will for sure be in a very comfortable location being just as sweet as he can be and I love him. So much."
Article continues below advertisement

Jen then went into when she first started seeing signs that the name Aspen wouldn't work for her second-born child. "So I began noticing that Aspen was not gonna be for him like early on, he's just a few months old. And, um, I told my sister first, I told my sister even before I mentioned it to my husband, and my sister's like, 'change it.'"
Article continues below advertisement

"But nobody does that so I didn't feel like that is appropriate to do, I thought I was just gonna have to like go my whole life just calling him that name even though inside it just didn't feel right. So, um, we got a lawyer, did all the paperwork and it took like a year to do, but, by 18 months old he had his new name official."
Article continues below advertisement

Jen concluded her TikTok: "so now, he's officially Luke! Lukey my pookey bear, stinky bear, biscuit baby Hamilton."
Commenters on Jen's post had a variety of different reactions. Many supported her decision to change her son's name from Aspen to Luke, while others joked that he might do a "complete 180 on her" when he becomes a teen and ends up living a more "Aspen" lifestyle.
Article continues below advertisement

Some remarked that in other countries like Denmark where it's customary to name children only once they turn 18 months old. And then there are some nations with baby-naming laws in particular parts of the world meant to protect children. In some nations, like Sweden, these laws were first enacted so as not to give babies the same names as nobles, but those laws have been altered since they were first introduced in 1982.