This Whole Classroom of Kids' Names Is Going Viral Because They're So Ridiculous
Parents these days are so hell-bent on giving their kid a "special" name that they end up naming them nonsense words like "Brantley."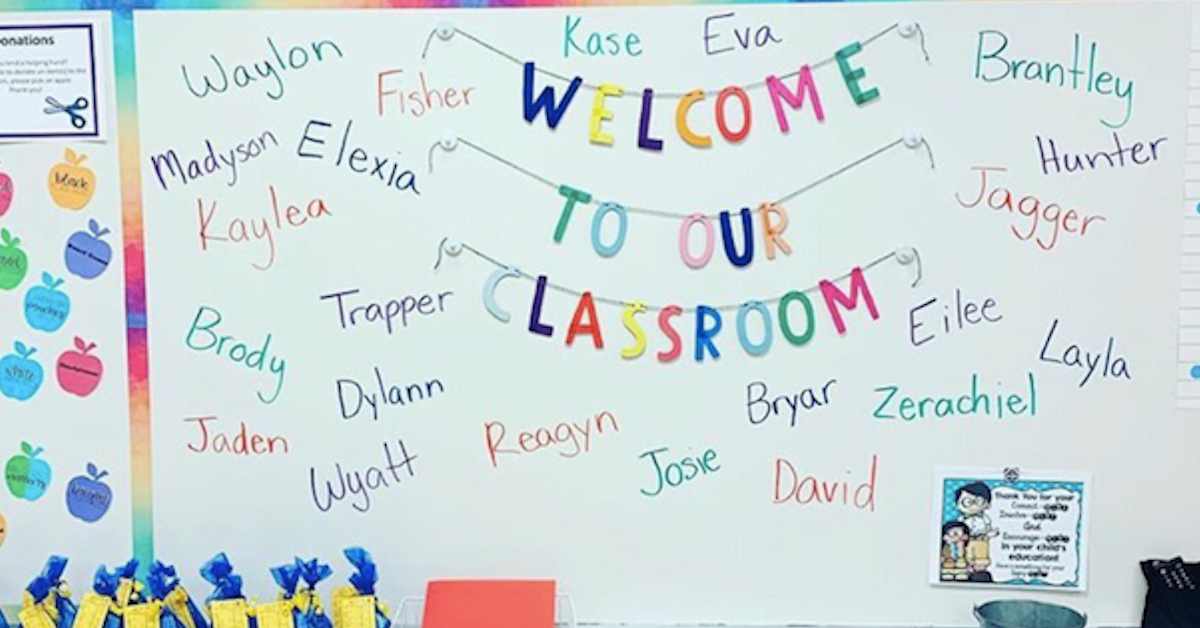 I don't know about you, but I grew up with a lot of Mikes. A ton of Jackies. Several Erics and so many Danielles. A few people in my grade growing up had unique names, but other than that, most had recognizable, popular monikers that everyone had seen before.
Article continues below advertisement
And while there is nothing wrong with giving your kid a unique name, some would say that it has gotten a little out of hand these days. Parents in 2019 crave any way to make their kid stand out, and one way they are doing that is my giving them names that really just seem like they're going to cause trouble down the road. Whether they are strange new spellings of old names or complete nonsense words, these names are getting a little wild, as evidenced by this classroom picture that went totally viral.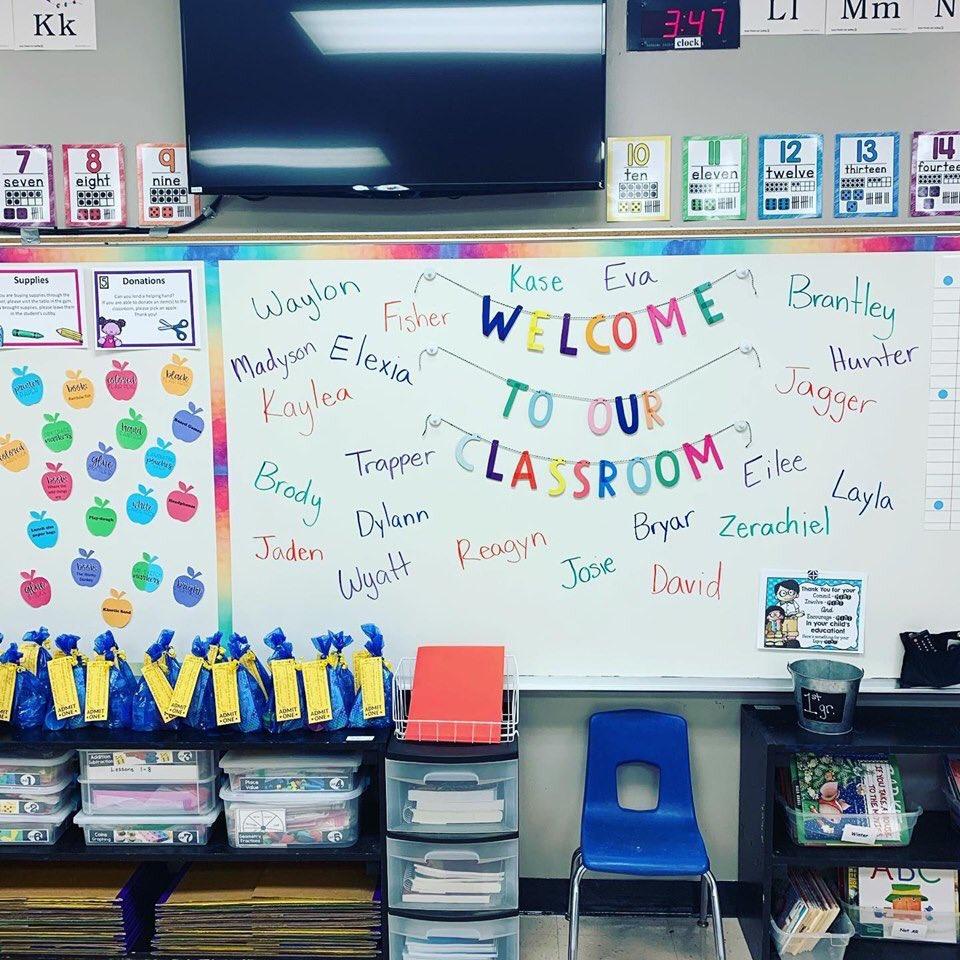 Article continues below advertisement
"These names can't be real," wrote the Twitter user who posted this photo for all to see. Ten thousand retweets and 85,000 likes later, people are still freaking out about "Zerachiel," "Eilee," "Elexia," "Reagyn," "Jagger," and others. And I don't blame them.
One person pointed out that in this one classroom, there are kids named Hunter, Fisher, and Trapper. That's a whole bunch of outdoor activities represented in one randomly selected group of kids.
Article continues below advertisement
In my mind, this is exactly what those little kids look like. And maybe that's unfair. But the names on this board do sort of conjure up an image of very very white people who do very very white things all of the time.
Article continues below advertisement
As one Twitter user pointed out, "Brantley sounds like a discount Bentley... 'yeah, me and my girl just pulled up in the Brantley coupe.'" Brantley is going to have to spend his whole life shaking people's hands and saying, "Brantley, like Bentley, but not."
Jagger is probably named after Mick, frontman of The Rolling Stones, and that's a whole lot of pressure to put on a small child. What if they don't like the Stones? What if they turn out to be more of a Beatles fan? These are all the questions these parents definitely didn't consider when they chose names for their children.
Of course, there are a few holdouts in this classroom...
Article continues below advertisement
Poor David. He's probably going to be ostracized from the group for having a name that's too normal. He and Eva will have to hang out on their own. Maybe Wyatt cane come. And Dylann, if they drop that extra "n."
Of course, there's always the chance that David's parents are the worst kind of them all, the parents who give their kid a normal name but then tell everyone it's pronounced differently. One person wrote that it's probably not "(day-vid)." It's probably "(dah-veed)." That's a big "NO THANKS!" from me!
Article continues below advertisement
This isn't the first time white people have been made fun of for their baby name choices. You might remember the mom who went viral when she stood next to a chalkboard filled with insane names crossed out and the one that she landed on circled in blue.
Article continues below advertisement
Literally none of these are words or names that anyone has ever heard before. And maybe that is the point. But there's just something so twee and white about these names, with their double letters and their vowel substitutes, that I can't get over it!
When the baby was born, McInli Hatch, the mom in the pic (weird name choices must run in the family), changed the spelling to Laikynn, as if we were all going to be like, "Ah yes, that makes sense now."
Even though she was mercilessly meme-ified by the internet, Hatch remained pretty cool about the whole thing in an interview with BuzzFeed. "Sometimes people write mean comments about her baby name choices, but Hatch said she lets them roll off her shoulders. Her philosophy has always been 'other people's opinion of me (or my choices) is really none of my business. Some people will like the name selection and some won't, but either way I love my children's names that I chose and that is really all that matters.'"
Article continues below advertisement
Someone who did not remain cool when she garnered criticism for her choice in baby name? This mom, who canceled her baby shower in a long, ranting Facebook post after some people made fun of her baby's name.
Listen, when you plan to name your kid something "special" and "different" like Trapper or Squire Sebastian Senator, you must know on some level what you're doing. You must recognize that that kid is going to have to answer questions about their name. And that's OK, if you're willing to do that to a sweet, innocent baby. You're allowed to name your kid whatever you want. You just can't control people's reactions. Or be surprised when their eyebrows involuntarily go up when they learn your kid's name. Sorry. That's just the way it is.