"I Am Sick to My Stomach" — Mom Reveals One Year of College Will Cost Her Daughter $100,000
In a viral video, a woman shared the reality of how expensive it is for people, including her daughter, to go to college. Read on for more details.
We don't know about you, but we would be physically sick if we had a 16 percent interest rate for our student loans.
On Aug. 16, TikTok user Stacy (@stacyann370) shared the devastating reality of how expensive it is for her daughter to attend college. Stacy applied to be a cosigner on a Sallie Mae loan, and after noticing the 16 percent interest rate, she was shocked at how much her daughter would have to pay back once she graduated.
Article continues below advertisement
Well, how much would Stacy's daughter have to pay?! Read on for the whole story. Plus, stick around to hear what the internet has to say about college loans and how expensive they are these days.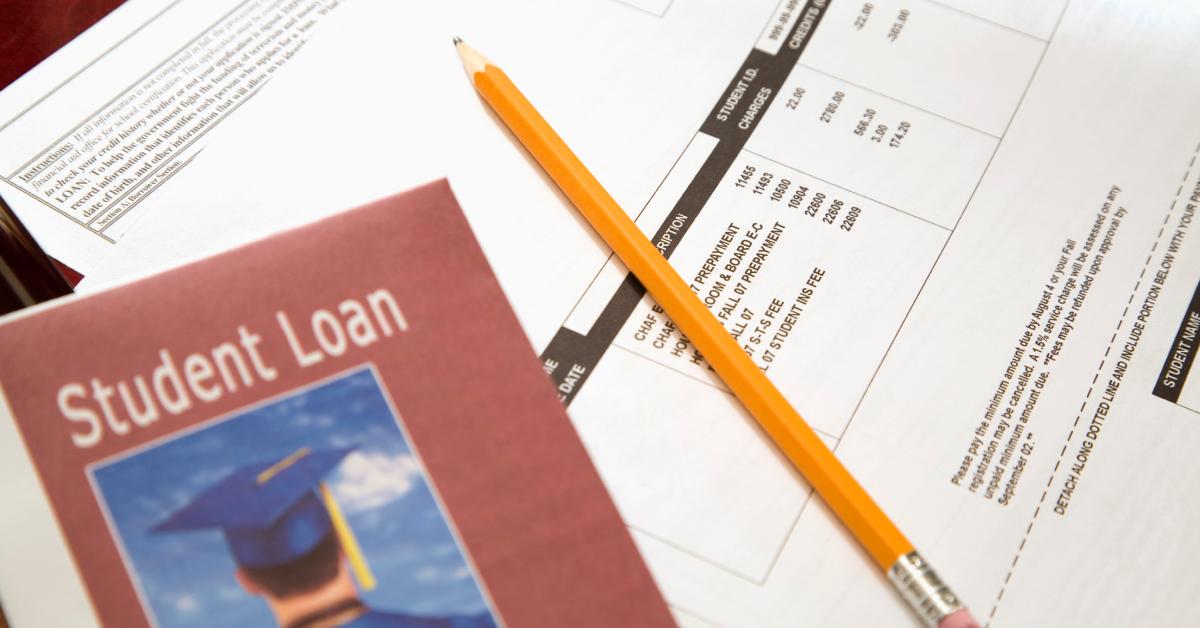 Article continues below advertisement
This mom showed how much college loans actually cost — and it's a lot.
"So my daughter is going into her second year of college. The first year I took the loan out for her, it was a private loan [and] the rates weren't bad," Stacy explained in the video. "This year to be a cosigner for Sallie Mae to borrow $28,355 at 16 percent, the finance charge is $99,422.11."
Stacy continued, stating that when they were done paying back the $28,000 loan, they would also have to pay Sallie Mae a total of $127,777.11. OK, wow — these payments are truly becoming so ridiculous. She said it's "sickening" and "predatory," adding that "this shouldn't even be legal." Preach it, girl!
Article continues below advertisement
Luckily, Stacy read through the loan agreement terms and discovered that she has the right to cancel the loan without penalty within a specific time frame.
"I'm never going to allow my daughter or myself to have to pay Sallie Mae $127,000. We would have to pay $100,000 just to borrow $28,000. That is absolutely ridiculous. I feel so bad for other college kids that have to deal with this."
Article continues below advertisement
Stacy revealed that if she agreed to the loan, her daughter would have to pay a whopping $380,000 for the next three years of college. Stacy added that had taken out loans for her daughter's freshman year, it would've cost her a total of $400,000 just to get a standard bachelor's degree.
"I don't know what we're going to do, but I'm not taking this. I'm not allowing my daughter to take this," she said. "She will end up having to work and give you all of her money for probably her entire life. Things have to change."
Article continues below advertisement
Many fellow TikTokers were outraged over the interest rate.
The three-minute clip racked in thousands of comments, with many fellow TikTokers flocking to the comment section to point out how ridiculous the student loan interest rates have become.
"I've been saying, instead of canceling student loans, regulate the interest rates!" one person wrote. A second TikTok user said, "16 percent? You might as well put it all on a credit card!"

Article continues below advertisement
A third TikToker shared, "It is absolutely ridiculous! Interest rates need to be fixed for student loans. We also need to be aware of college costs when they are young."
"This is a problem! Interest for student loans should be fixed and at around 7 percent, no higher!" someone declared, while another TikTok user said what we're all thinking: "College should be 0 percent interest loans."
Article continues below advertisement

"Oh yeah... this is why millennials are so mad about student loans!" another TikToker added. "I finished with 200k and will pay upwards of 450,000." OK, those numbers are horrifying.
Someone else stated they "feel sorry for this generation" because when they went to college, interest rates were only 0.08 percent, which made it easy for them to pay off their loans. Wow, could you imagine?!