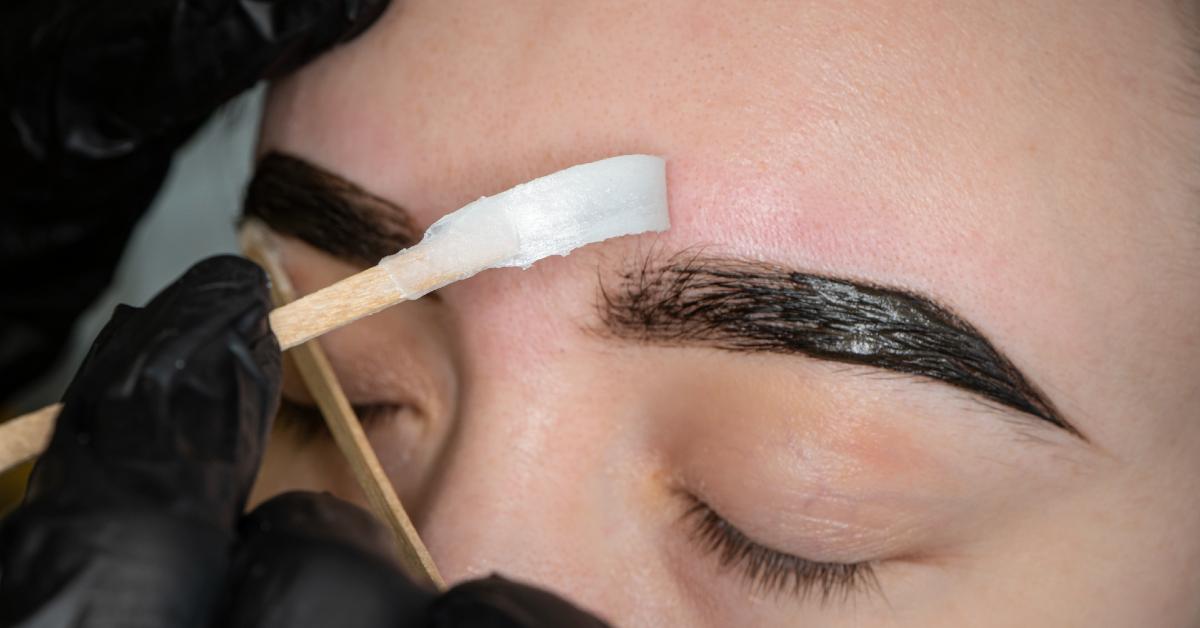 Mom Waxes Toddler's Unibrow on TikTok to Curb Bullying — "Call Me a Bad Mom"
A Texas realtor came under fire for uploading a viral TikTok that shows her waxing her three-year-old daughter's unibrow so she won't be made fun of.
There are memories that stick with us from a young age. Some great ones and some not-so-great, and our adult lives can largely be shaped by these memories. If they're negative or traumatic, addressing the trauma behind them and reconciling it in healthy ways can be a tall order, but it can lead to growth.
Article continues below advertisement
And if you ask any parent, they'll tell you that their own childhood experiences play a part in how they raise their babies. They want to give them as many good memories as they can and spare them of some of the traumas their parents endured in their childhoods.
Texas mom Leah Garcia seemed to want to prevent her daughter from experiencing the bullying she had as a kid over her eyebrows. The TikToker, who posts under the handle @leah_txrealtor seems traumatized by the fact that her parents "let [her] walk around with a unibrow." So she decided to make a change and break the forehead follicle cycle by waxing her toddler's eyebrows.
Article continues below advertisement
She writes in a text overlay of the TikTok that shows her waxing the child's face: "Idc! Idc! I'd rather y'all call me a bad mom before I let my 3-year-old walk around with a unibrow as my parents did!" She penned in a caption for the clip: "My fellow Mexicans, y'all understand."
Article continues below advertisement

A lot of people in the comments section seemed to understand.
"She will thank you someday," said one.
"Girl! You're saving her from years of trauma and teasing," another supporter said.
One viewer recalled getting made fun of for their unibrow as a kid: "I was made fun of in elementary school for having a uno brow."
Article continues below advertisement

Some said they'd leave it up to their kids to decide. "Once my kids ask I will 100 percent let them but before then I don't want to make them insecure on something they haven't noticed."
Another thought that means it's time for intervene on her child' behalf. "My daughter has a stache and wants it gone. This must be my sign that it's ok?"
Article continues below advertisement

Many commenters seemed to support Leah's decision to get rid of her 3 year old's unibrow, and some even offered up suggestions of their own: "You should try the eyebrow shavers, and if she's a wiggler, try doing it safely while she's asleep. I learned this with my daughter when she was 1!"
Article continues below advertisement

The TikTokers who praised Leah seem to be coming from a place of understanding, either mentioning that they were bullied for having thick eyebrows as a child or referencing that children "could be cruel."
Leah tells Yahoo Life that teasing factored heavily in her choice to wax her daughter's eyebrows: "I understand where (critics) are coming from but kids can be cruel. Waxing her unibrow isn't giving in to bullies; it's preventing them from targeting my daughter."
Article continues below advertisement

According to a Mayo Clinic, there is generally no harm in waxing hair a child's facial hair but warned that "some hair removal techniques can be painful," so parents should carefully weigh their options on which method they use to take.
Article continues below advertisement

Article continues below advertisement

Although there is no problem medically with waxing children, some argued that Leah waxing her daughter's eyebrow at such a young agewill make her unnecessarily self-conscious about her body. However, others countered that the potential bullying she could face would be worse for her self-esteem.
Article continues below advertisement

What do you think? Should Leah have tried to let her daughter decide for herself if she liked having a unibrow or not? After all, there are professional models who rock the look, or was she making the right move by getting ahead of any potential bullying, as she experienced in her own life, and not having her daughter rush to remove her brow as a reaction to someone making a rude remark?
Or does none of this matter as Leah is deciding to raise her child as she sees fit?