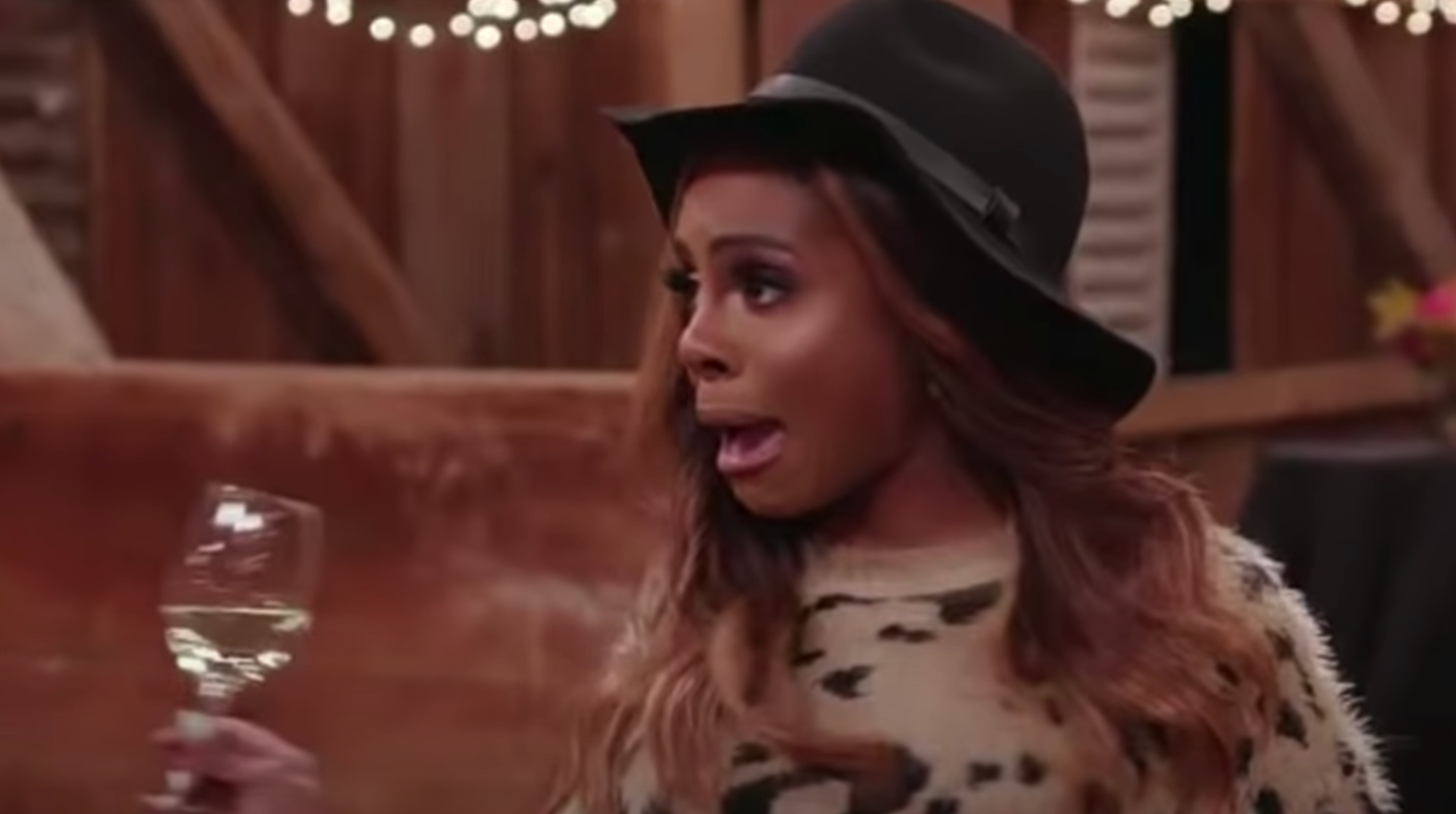 Fans All Agree That Monique Started That Physical Fight With Candiace on 'RHOP'
To say that it's been a dramatic Real Housewives of Potomac season would be an understatement. The ongoing fight between Monique Samuels, Candiace Dillard, and Charisse Jackson has only escalated, with Candiace and Monique literally getting into a physical fight (it looked like Monique put her hands around Candiace's neck during the rolling credits).
Article continues below advertisement
After last weekend's episode, Candiace went on Watch What Happens Live to talk about what was going on behind the scenes. And Candiace claims Monique started the whole thing.
Article continues below advertisement
"I could say that I could have done what I did in the previous week's episode, which is walk alway, but Monique, as you all have seen in the compounding episodes, she tried at every turn to start a fight, to start an argument, to start drama. She was waiting for an opportunity, if you ask me, to have her day, and have her moment, and make up for lost time," Candiace explained.
Is there a video of Monique and Candiace's fight?
As the credits roll, we saw Monique and Candiace physically get into it after Candiace jokingly accused Monique of fake-sleeping every time Candiace left. Monique claimed this wasn't true, and told Candiace she wouldn't understand because Monique is a mom and the subtext here was "and Candiace isn't." So then Candiace responded by saying Monique was now shaming Candiace for not being a mom. Monique seemed to start the altercation by tossing Candiace's hair.
Article continues below advertisement
Article continues below advertisement
Fans have been dissecting the moment on Twitter, trying to determine who actually started it and why. Although it seems clear that Monique was the one who started touching Candiace's hair and went at her neck, Candiace was waving her hands around, which could have provoked Monique (not to excuse any kind of violence). "Both were waiving hands so Mo used that as an excuse to cross the line." one person wrote.
Article continues below advertisement
"Both were waving hands and pointing fingers, but Mo physically touched Candiace first with the hair flick. When Candiace reaches up to try to flick Mo's hair, Mo grabs Candiace's arm as Gizelle is pushing Mo on the left shoulder. Monique initiated the fight and should be fired," another tweeted,
Article continues below advertisement
Some are thinking Gizelle played a part by pushing Monique forward. A Twitter used showed a clip of Candiace holding a broken glass, and someone responded, saying, "All this shows is that it was actually Gizelle who pushed Monique. Since last year, Monique has been on a PR tour, paying bloggers to spin this fight and what initiated it. First it was a thrown wine glass, which never happened; Monique touched Candiace first. Now it's a 'push'."
Article continues below advertisement
Article continues below advertisement
Candiace herself took to Twitter herself ahead of the episode and wrote, "You'll see everything. All of it. They really left little, if anything out. It's raw. It's very traumatic for me. I would be lying if I said I'm okay. I'm not. The level of instability a person has to have to behave the way she did and then double down on it is incomprehensible."
RHOP airs at 9 p.m. EST on Sundays on Bravo.