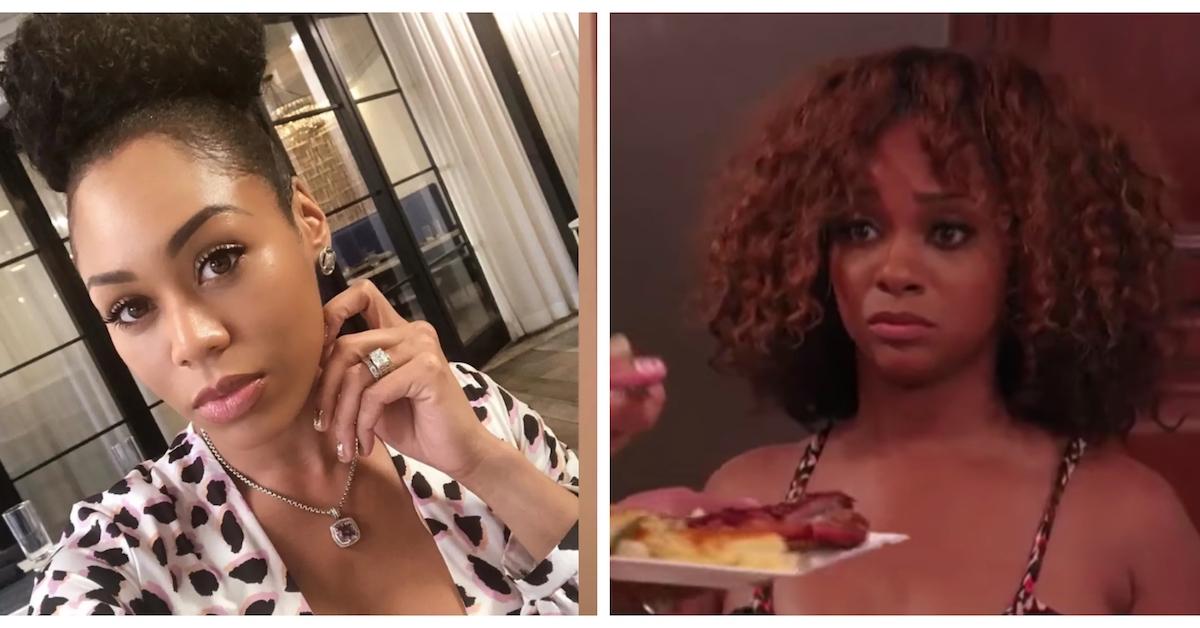 GiGi on 'RHOP' Is the One Who's Really Been Spreading Rumors About Monique
Article continues below advertisement
But first, a quick recap: Last we knew, the "nasty" rumor Charrisse had allegedly spread was about Monique cheating on her husband Chris, a retired NFL player, and that one of their sons isn't actually Chris'. Monique had previously explained, "Charrisse has been facilitating nasty rumors about me and my family. Why would I wanna be around that?"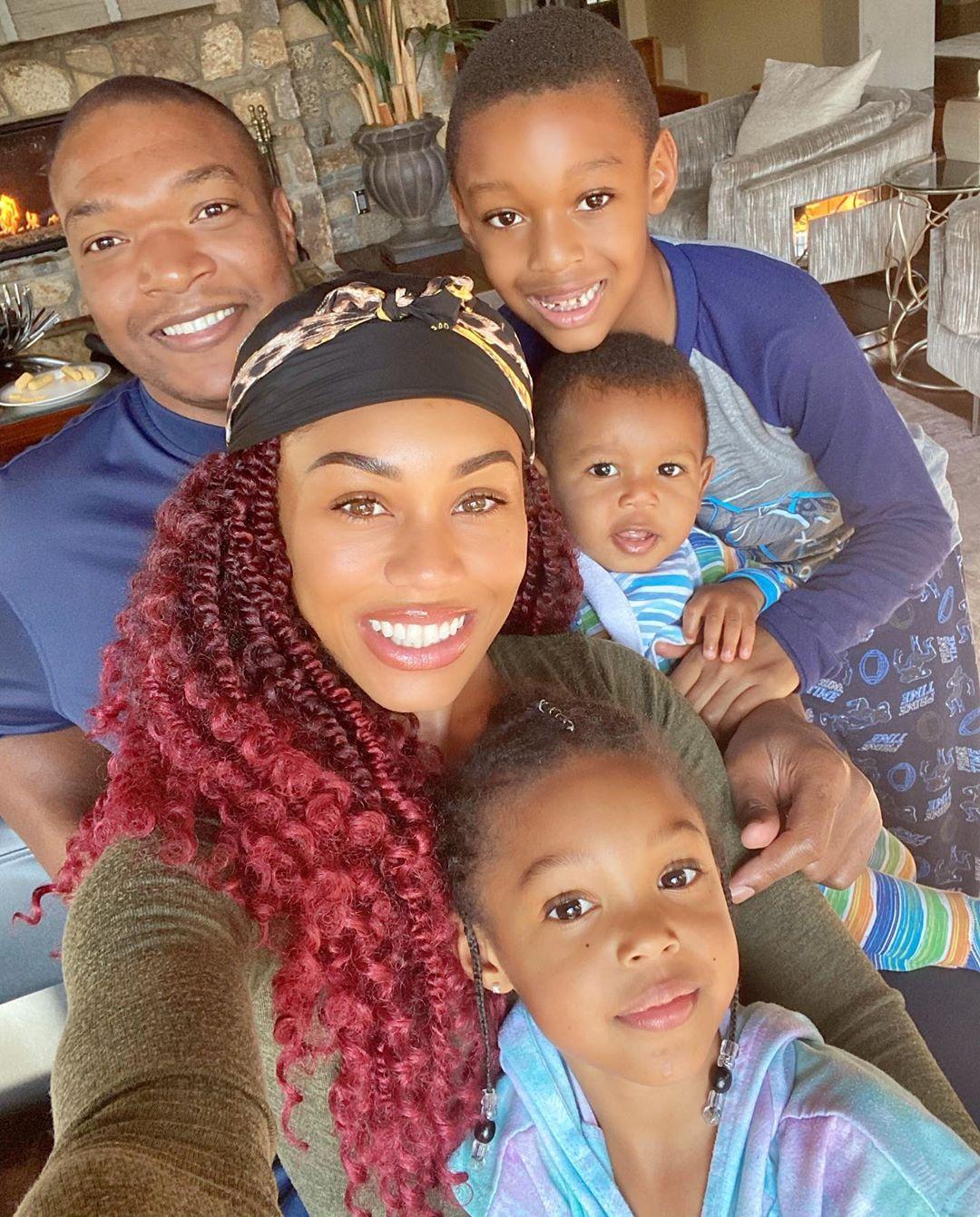 Article continues below advertisement
Who's GiGi on 'Real Housewives of Potomac'?
Candiace claimed, in her Instagram Live, that she "knew that info for years," but that she only talked about Monique's marital issues with her husband, Chris Bassett. However, the information got into the hands of Monique's ex-best friend, GiGi. And it was GiGi who spread the rumors, not Charrisse.
And Monique essentially backed this up in her own Instagram Live, in which she talks about her "former" friend who spread a lot of lies for her own gain. This seems to be GiGi Candiace is talking about. And yes, we've met GiGi before (briefly), but we'll get to that in a few seconds.
Article continues below advertisement
"The information that Charrisse knows that Monique said she was spreading, I already knew that. I've know that information for two years, the bulk of that I have known. GiGi is Monique's ex-best friend. GiGi and I talked, I invited her and her husband to our Christmas party as well as the Samuels' when we were friends," she explained.
Article continues below advertisement
Monique continued, "On occasion we would talk, we would text — there was a particular day I was in my office and GiGi texted me and said, 'Can you give me Charrisse's number? I didn't think anything of it. I gave her Charrisse's number, come to find out GiGi started to spread all his information about Monique — some of which you heard in Gizelle's confessional."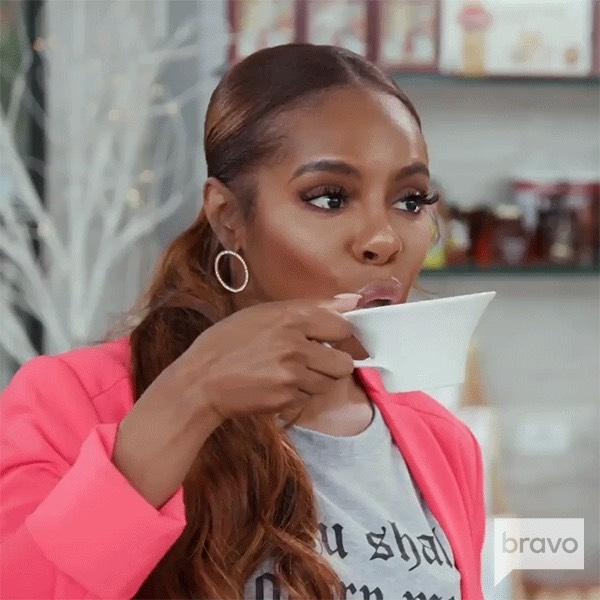 Article continues below advertisement
Candiace adds that GiGi had told the production crew about the Monique rumors, and Monique found out and asked Candiace to write a statement about it so that she could have her lawyers write GiGi an official cease and desist letter.
"We're at the production meeting one day and Monique is telling us that GiGi is spreading information," Candiace explains. "Monique was like, 'OMG you have this information. I need you to get her to stop!' Would you mind writing a statement so I can serve her with a cease and desist, and I said, 'Sure.' I wrote the statement and I'm assuming that Monique was successful with a cease and desist."
Article continues below advertisement
The last time we saw GiGi was in 2017 in Season 2. Monique had a party at her house and GiGi was there, eavesdropping on Ashley and Gizelle.
Article continues below advertisement
Candiace and Ashley were in the kitchen, and it appears that GiGi was grabbing some food for herself, but lingered in the kitchen while Candiace and Ashley talked, referring to Monique as "Ms. I Can't Stop Talking." We then see GiGi walk outside and deliver that information to Monique, who announces she needs to call a pastor, because things are about to get wild. She goes back into the kitchen and confronts Candiace.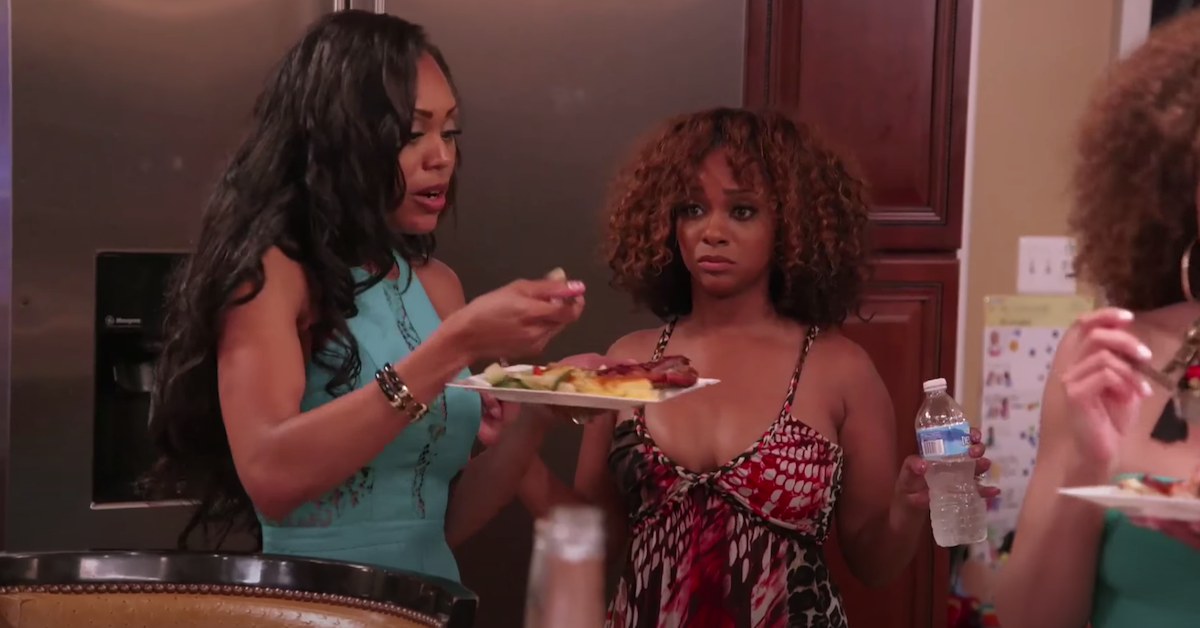 It's unclear whether we'll see GiGi again in Season 5, but we sure would love more answers and scoop. Like, who exactly IS GiGi? How does she know Monique? Catch the newest episode of RHOP on Bravo at 9 p.m. on Sundays.