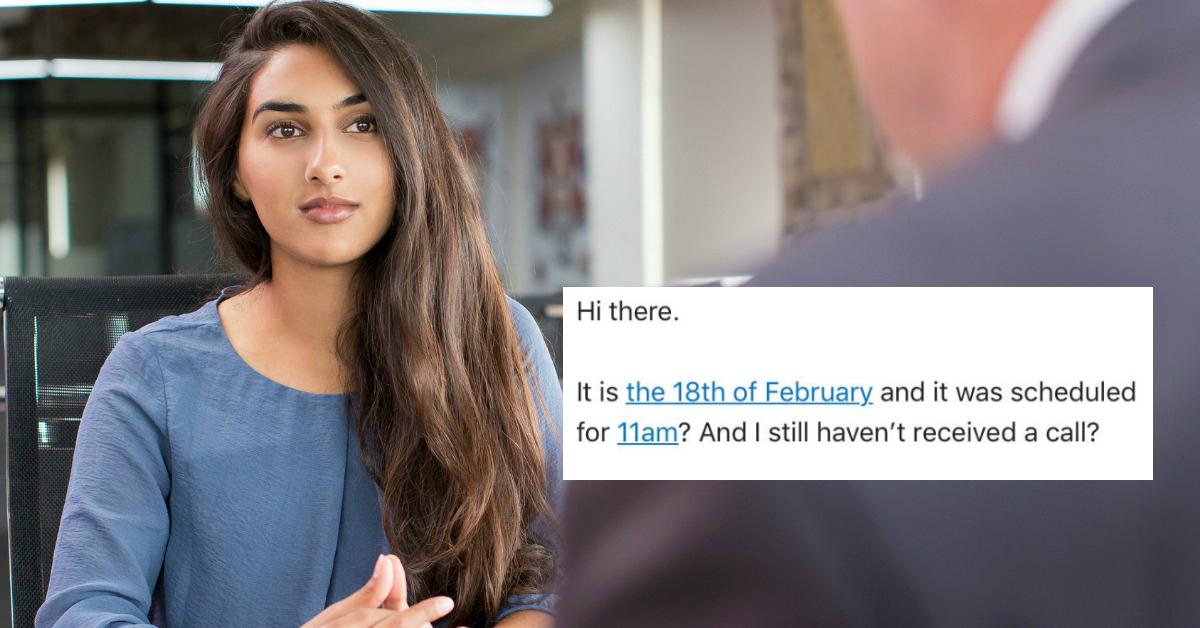 This Woman Was so Excited for Her Job Interview She Showed up a Month Early
A woman is kicking herself in this viral tweet for showing up way too early for a job interview.
It's a great feeling to be excited about a potentially new life-changing opportunity. You get butterflies in your stomach, along with fears of possibly leaving your old way of life behind. You start to question yourself and say things like:
"Is the jump really worth it?"
"Do I really have it so bad?"
"What if they have crappy coffee at this new place?"
Article continues below advertisement
While these are all valid thoughts, if you're applying for a job somewhere, chances are it's a better opportunity for you and you'd be absolutely over the moon if it panned out. So you need to do your due diligence. You run some mock interviews, you look at typical questions people have online for new employees and rehearse your answers. You go over your resume ad-nauseam and think about all of the things you're going to discuss.
You conscientiously prepare your outfit and you make sure you're prepared to make that interview on time. In the case of Laura Maclean, however, she might've been a little too prepared.
Because she showed up for her interview a month in advance.
Article continues below advertisement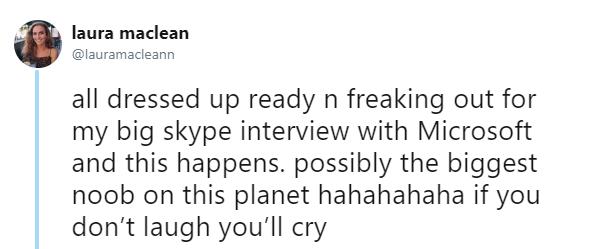 In the past whenever I've gone on big job interviews I always liked to make sure that I arrived there early. Maybe have some peace and quiet and get settled in the situation and be mentally prepared for it.
Laura was, so when she logged into the Skype chat, ready to get down to business, she was worried that her interviewer was more than a few minutes late.
Article continues below advertisement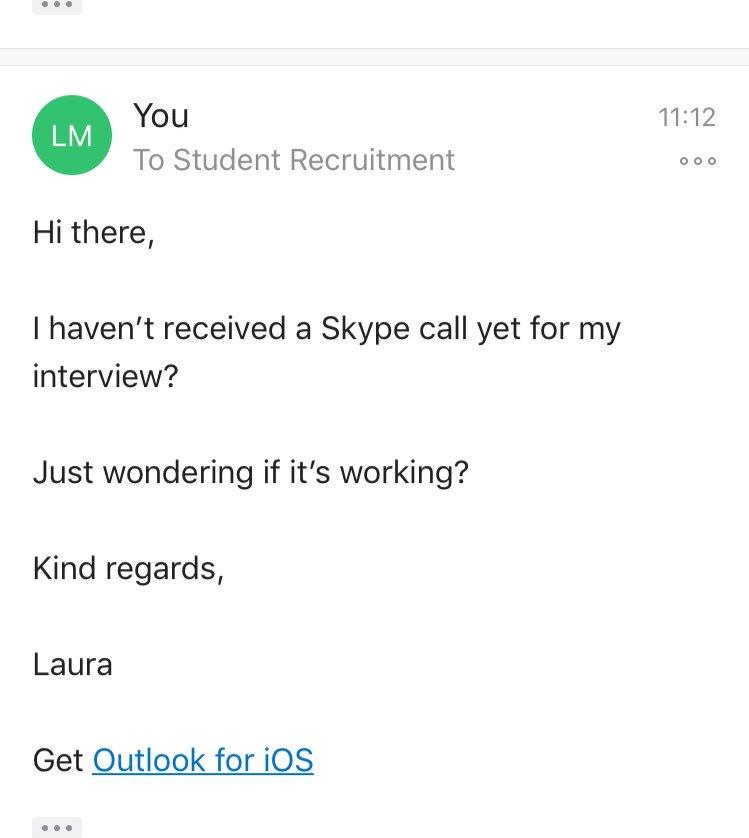 She waited a bit before reaching out to them, and it took (what must've been) an agonizing 14 minutes for their response. They let her know that their interview was still on the books and everything was going according to schedule.
There was only one problem, Laura was on the Skype call at 11am. On the 18th.
Article continues below advertisement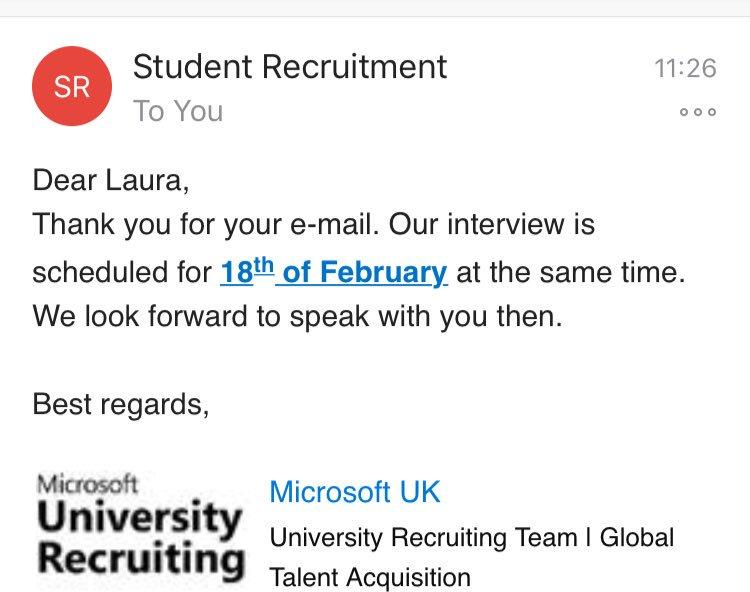 She was baffled by their response and most probably was hesitant to schedule a follow up email. Maybe it was a Central/Pacific/Northeast/Bicoastal timing/zoning issue? She couldn't wrap her head around it. So she fired off a follow-up email.
Article continues below advertisement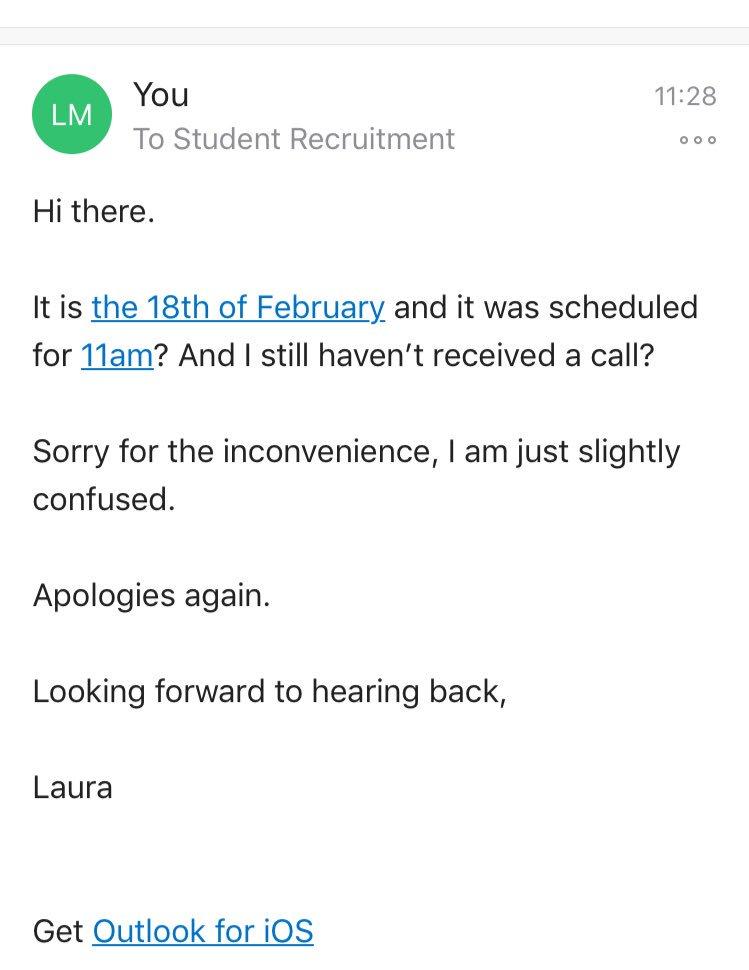 And she quickly discovered that while she got the time and the date correct, she was entirely wrong about the month. Her interview was slated for February 18th, not January 18th. Naturally, she was mortified with her mistake. I would too if I made an error of that magnitude with Microsoft of all companies.
Jake's computer shack? Not so much.
Article continues below advertisement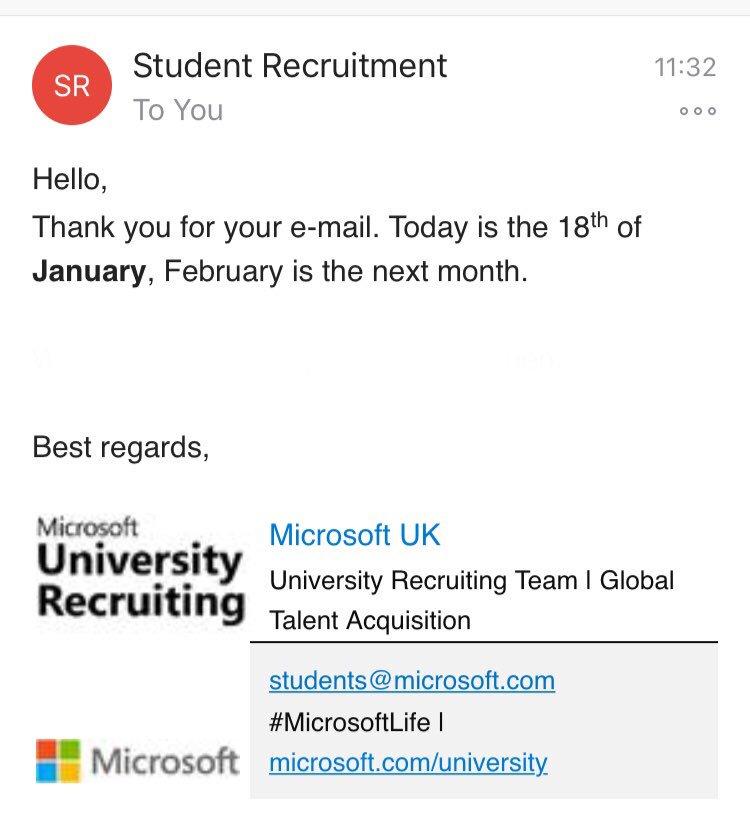 There were some who pointed out that on the young woman in question's calendar it shows that her Birthday is in February, which apparently didn't register with her when she was waiting on Skype and twiddling her thumbs, waiting for the interviewer to start asking her about her greatest strengths and weaknesses.
A fact that Laura's family didn't let her forget either.
Article continues below advertisement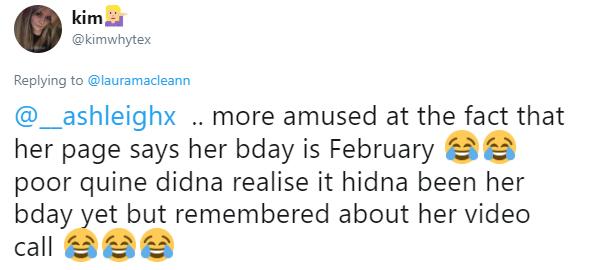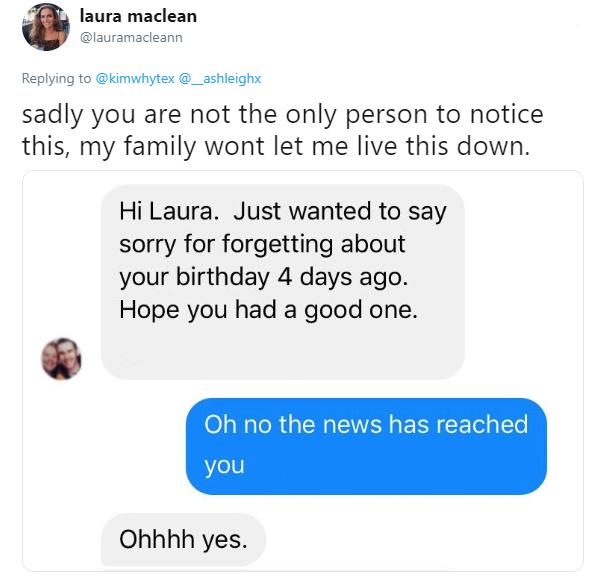 Article continues below advertisement
Then there were those who were a bit more straightforward in their criticism of Laura. And of course, there's never a dearth of individuals who like to make jokes at the expense of others. In this instance, though, it's a darn good one and totally worth it. Plus Laura's making fun of herself so it's fine.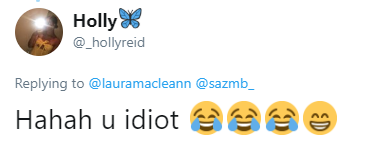 Article continues below advertisement

In case you were wondering if that snafu had any effect on her potential employment with Microsoft, I'm happy to tell you that it did. The Seattle-based tech giant must've been impressed by the fact that Laura was so looking forward to her interview that she attended it thirty days in advance (or maybe she also gave some thought-provoking answers in her first interview) that they invited her to the second round of the process.
Article continues below advertisement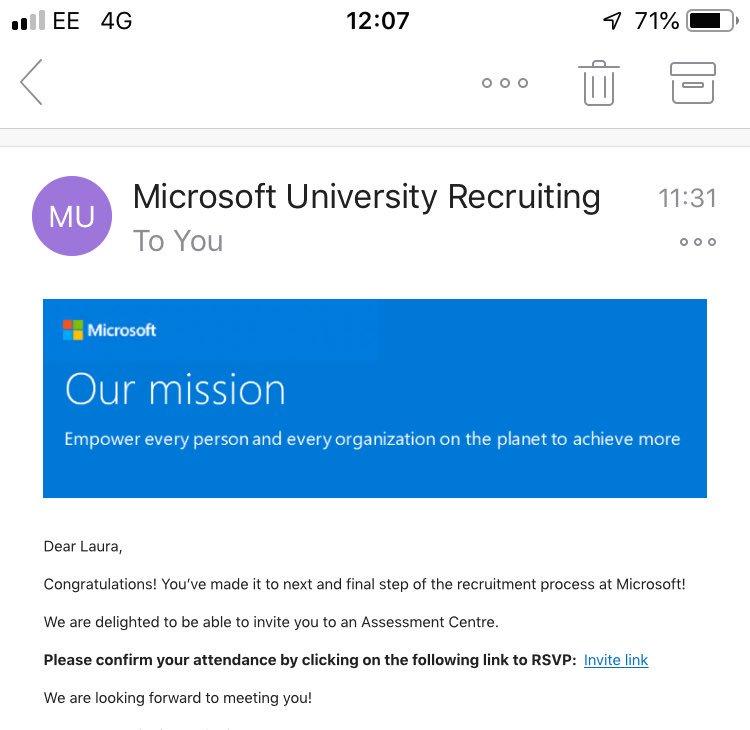 Honestly, while it's embarrassing to get a date mixed up and then ask multiple questions about it, it does show some kind of initiative on her part. Now if she forgot to change her email signature that said, "Microsoft blows!" for whatever reason then yeah, she'd have something to actually worry about.