A Woman Recounts How She Showed up for a Job Interview Without Pants
Getting ready for a job interview is a stressful enough experience, imagine how much worse it is if you made this horrifying realization right before you're supposed to go in for your interview?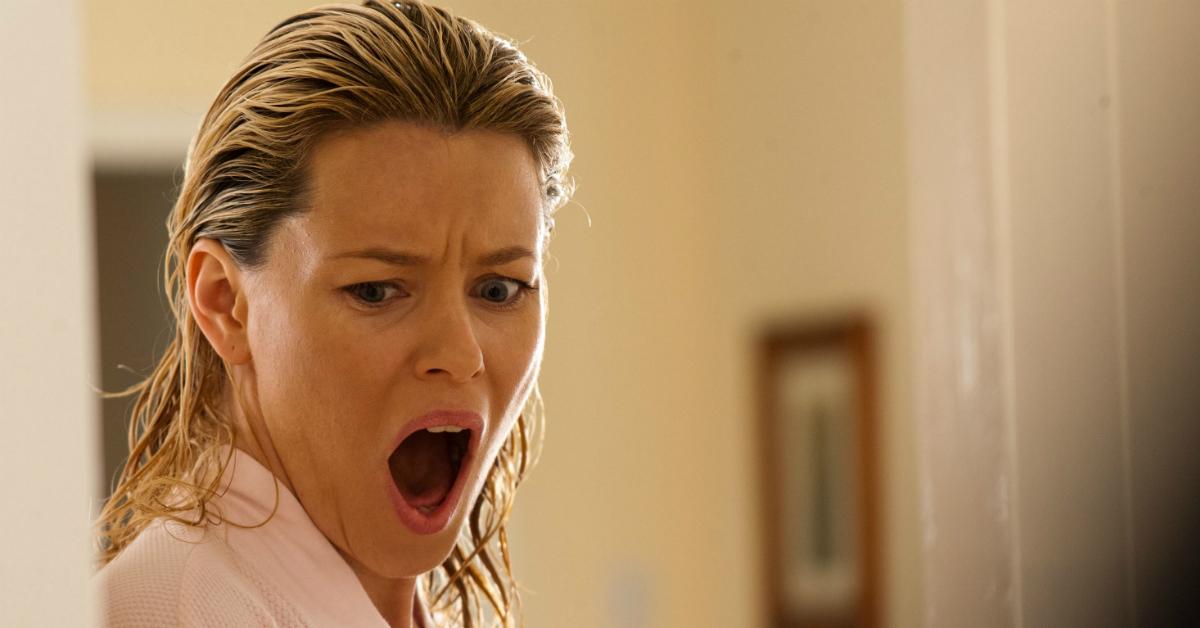 This story on reddit's TIFU page about a woman who forgot a very crucial item of clothing is one that sounds unbelievable, but I can totally relate to it.
A long, lazy summer before my first semester of college meant that waking up to get to my 8:30 a.m. class on time was a a troublesome experience at best. The fact that I'd usually stay up late the night before playing video games and secretly talking on the phone with my girlfriend my parents had no idea about didn't help either.
Article continues below advertisement
So I'd often wake up tired and in a daze before I'd shuffle to my car and drive myself to class to beat morning traffic. One morning I noticed as I was driving that my dangling keychain irritated me. It's a feeling I never felt before so I scratched my bare knee. It didn't help, so I positioned my legs differently, but it still kept brushing against my car's key chain. It wasn't until I pulled over to remove the keychain from my car keys that I realized what was different about this morning than all of the others before it.
I completely forgot to wear pants. I had a t-shirt on. I had my backpack. I had underpants on. I had socks, sneakers, heck, even a watch. But no pants or even shorts to speak of.
I was late for class that day.
It's this experience that makes me totally believe reddit user u/ohokayokayoh's story about an unfortunate job interview.
Article continues below advertisement
The day started off like a normal one. Excited to get to a job interview, our protagonist woke up early and put on her favorite outfit so she could be as comfortable as can be while making the best impression possible.
After getting herself together and donning her coat, she was out the door.
Article continues below advertisement
She managed to get to the job interview 15 minutes early, a great sign for any potential employer. When she was handed a coat hanger to take off her jacket and hang it, the redditor noticed something weird when she started unzipping her coat and looked down.
She thought it was strange her leggings were exposed to the elements and figured her skirt simply rode up under her jacket.
It didn't, because never put the skirt on to begin with. Yikesaroni and cheese!
Article continues below advertisement
Flustered, she high-tailed it out there, but then realized that she still had the coat hanger in her hands. So, still skirtless, she had to take the elevator back upstairs and explain, as she returned the hanger, that a family emergency had come up. The anxiety she was most definitely feeling at that very moment must've been agonizing.
Article continues below advertisement
Luckily for her, the company allowed her to reschedule her interview, and she believes it went well. It also turned out plenty of other redditors had experienced similar clothing fiascos. Like this woman who had some skirt woes of her own, witnessed by the very last person she ever wanted to see her struggling with those woes.
Article continues below advertisement
She ended up getting the job, but had a bunch of other awkward encounters with the same CEO. This totally sounds like a romantic comedy with an awkward lead.
Article continues below advertisement
Some people made the same mistake as kid. But I find it kind of crazy that they were riding a bike without pants, unless that was the most comfortable bike seat in the world.
Article continues below advertisement
Honestly, pants are kind of overrated. Why do human beings needs to wear clothes? Animals don't. Man, we're such a weird species.