Woman Learns the Hard Way to Always Check Ingredients on Bath Bombs
Unwinding in a warm bath is a pretty relaxing way to blow off some steam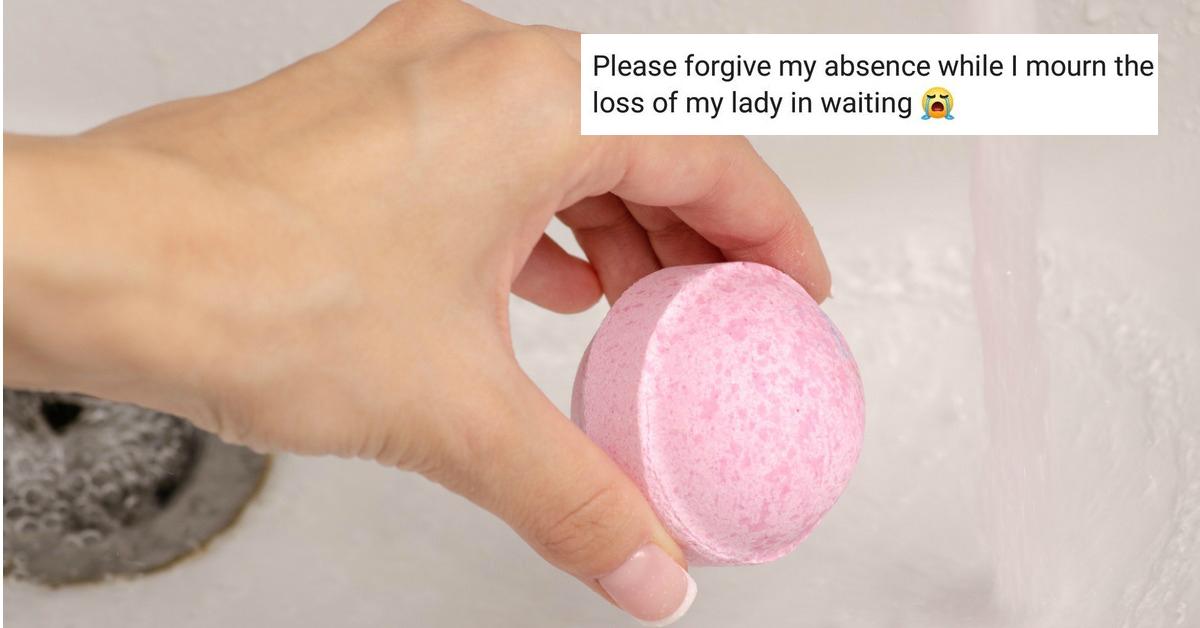 Bath bombs are wonderful inventions. There's something extra special about soaking in bubbly, fizzy, wonderfully-scented water. It's not just relaxing, it's fun, because the act of tossing something into a tub and seeing it fizzle and pop speaks to our inner child's love of whimsy. Of course, if you want to see something fizzle and pop in water, you could always toss a hair dryer or toaster into a bath tub, but I wouldn't recommend doing that.
Article continues below advertisement
That's because baths are all about winding down and chilling out, not recreating a scene from Addams Family Values. Which is why it's so unfortunate these women's attempts at pampering themselves turned into very painful experiences instead. The culprit? Bath bombs.
How could something so innocuous be the source of so much grief? It all comes down to ingredients,.
Reddit user naboo_taboo posted her sad tale to the r/tifu subreddit, where she recounted an instance when she tried a bath bomb for the first time as a teenager. It all started when her friend's mom who was big into "self care" got her a gift card to Lush. She spent it on a bath bomb — a big ole' glittery one, because if you're going to have yourself a special bath, you might as well go all out.
Article continues below advertisement
At first, things were fine. She got home, ran the bath, got inside, and let the bath bomb do its work. For some reason, however, the bath bomb manufacturer really packed in the glitter — so much that the teen had to shower and scrub herself raw to get all of the shiny bits off of her body so she didn't walk around looking like she just did cocaine with a sneezing unicorn.
Article continues below advertisement
This is where things take a turn for the "ouch." Naboo_taboo unfortunately wasn't able to get every single piece of glitter off of her body. Fast forward a few days, and she began experiencing a lot of pain in her pelvic region, so she went to her OBGYN to get checked out.
The glitter had managed to get inside of her. Just how much? In the words of her doctor, it was like a "disco in [t]here."
Article continues below advertisement
She not only rubbed herself raw with glitter from head to toe and inside out, but caught an infection as well. Understandably, she's sworn off bath bombs forever.
This next woman probably isn't eager to use one again either after the unfortunate experience she had trying out a stay-at-home mom's side hustle product.
Article continues below advertisement
It's nice to support local businesses and all, but it's probably a good idea to ask what's in their product before putting it on your skin. I'm not saying I always do that and I think people usually assume that it'd be safe for them, especially if they never experienced a harsh reaction to a product before.
This poor unfortunate soul, however, couldn't check the ingredients list because it wasn't listed on the homemade product.
Article continues below advertisement
It's a mistake she regrets. It turns out one of the ingredients was doTERRA cinnamon oil, which, when applied to the more sensitive areas of the body, doesn't exactly feel so hot. Well, it does feel hot — that's the problem.
People in the comments section shared their own tales of bath bomb sadness. Like mwcraft, who said his wife purchased a special bath bomb once that was supposed to reveal a "surprise" after it foamed all over the place. As luck would have it, the "surprise" was a "urinary tract infection."
Please use bath bombs responsibly, people.