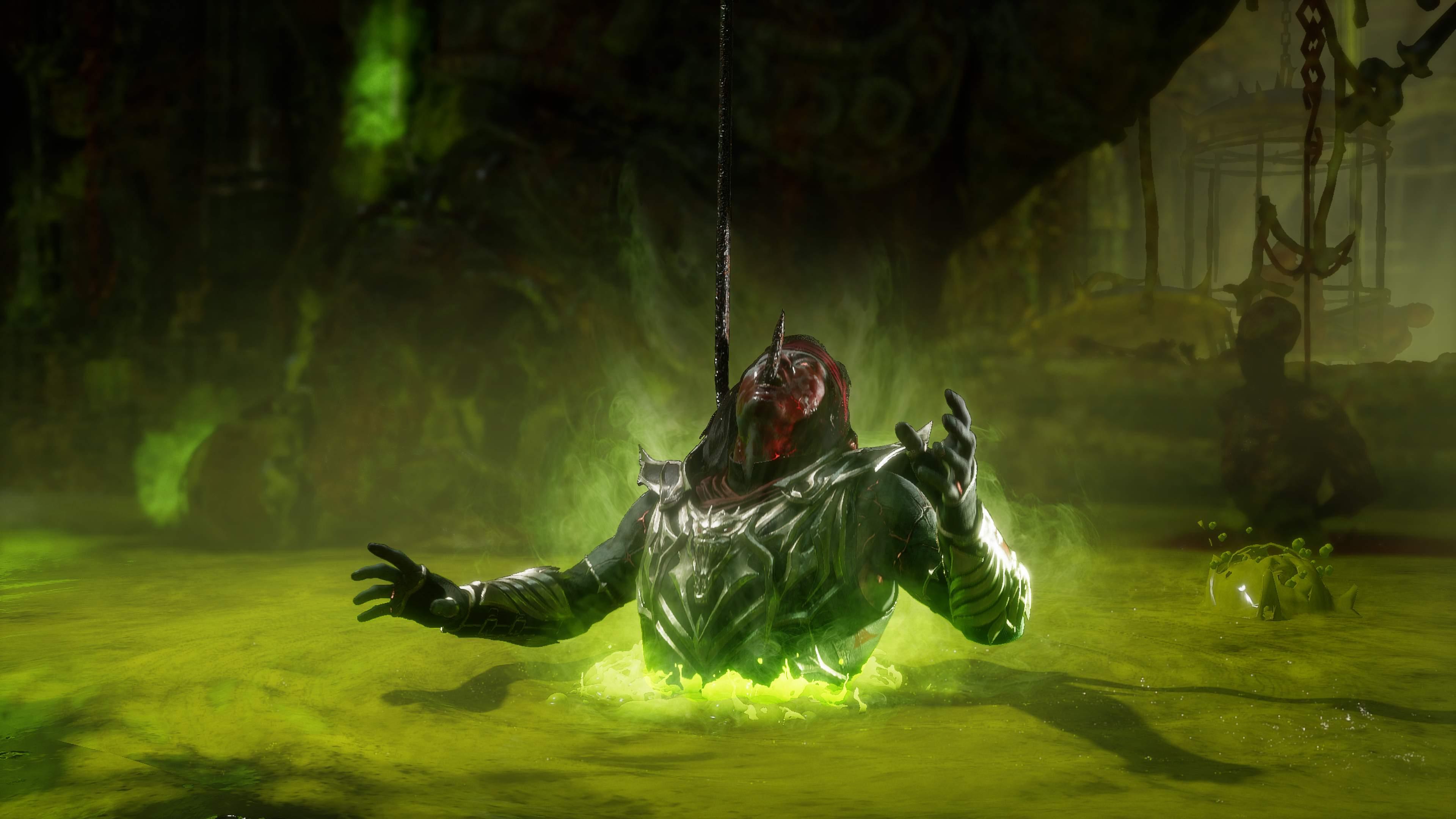 Stage Fatalities in 'Mortal Kombat 11: Aftermath' Are Brutal New Finishers
'Mortal Kombat 11: Aftermath' adds in new violent stage fatalities that you can use as finishers in each match. Here's how you can pull them off.
Mortal Kombat 11's new Aftermath DLC just debuted, and there's plenty of reasons to check it out. In addition to the fact that there's a brand new chunk of story to wade through and one of the coolest action characters ever, RoboCop, joining the roster, there's also some fun new Fatalities to pull off when you emerge victorious from battle. In addition to Friendships that let your fighters make up after their matches, Stage Fatalities have made their triumphant return.
Article continues below advertisement
Not seen since the original Mortal Kombat, Stage Fatalities happen when players utilize part of a stage or map they're currently fighting in to pull off a special killing move. Mortal Kombat 11 has a list of them that you can try to execute at your leisure, but how do you actually go about doing that? We've got everything you need to know about Stage Fatalities in Mortal Kombat 11 and how to implement them. Don't worry, you'll be pulling them off like a pro in no time with our guidance.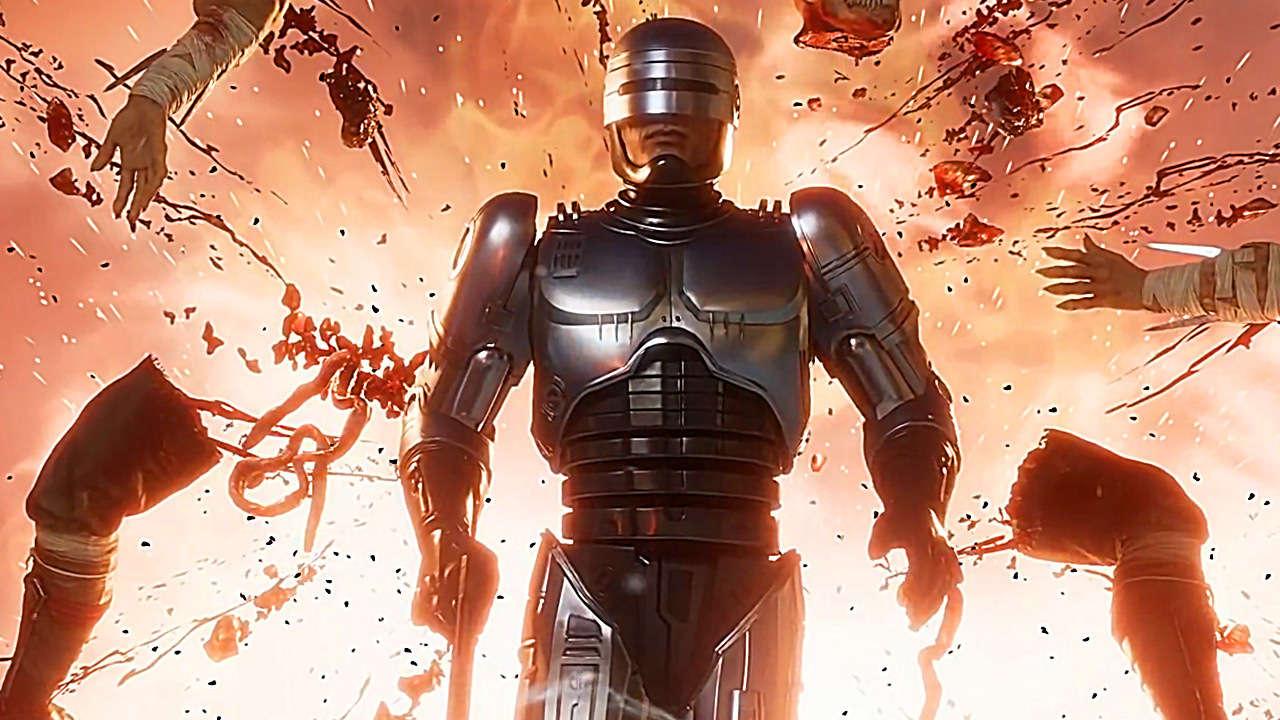 Article continues below advertisement
How to perform Stage Fatalities in 'Mortal Kombat 11: Aftermath'
Stage Fatalities may only be implemented on certain stages in Mortal Kombat 11's Aftermath DLC. These include the Dead Pool, Shaolin Trap Dungeon, and Tournament stages. Each fighter has their own Stage Fatality inputs, so you must quickly key them in at the end of a battle when the opponent is awaiting your finisher to make the Stage Fatality happen. That means there's no one-size-fits-all solution. You'll have to learn the moves for each character you end up using so you can memorize them.
To check out each character's moves, you can consult the in-game novelist by pulling up the menu in the middle of battle. Otherwise, you can check out an online companion resource to get you sorted. From there, you just need to know which stages are possible to let them rip in. There isn't any other special process that you need to go through here. The most difficult part is simply remembering the Stage Fatalities you want to make happen.
Article continues below advertisement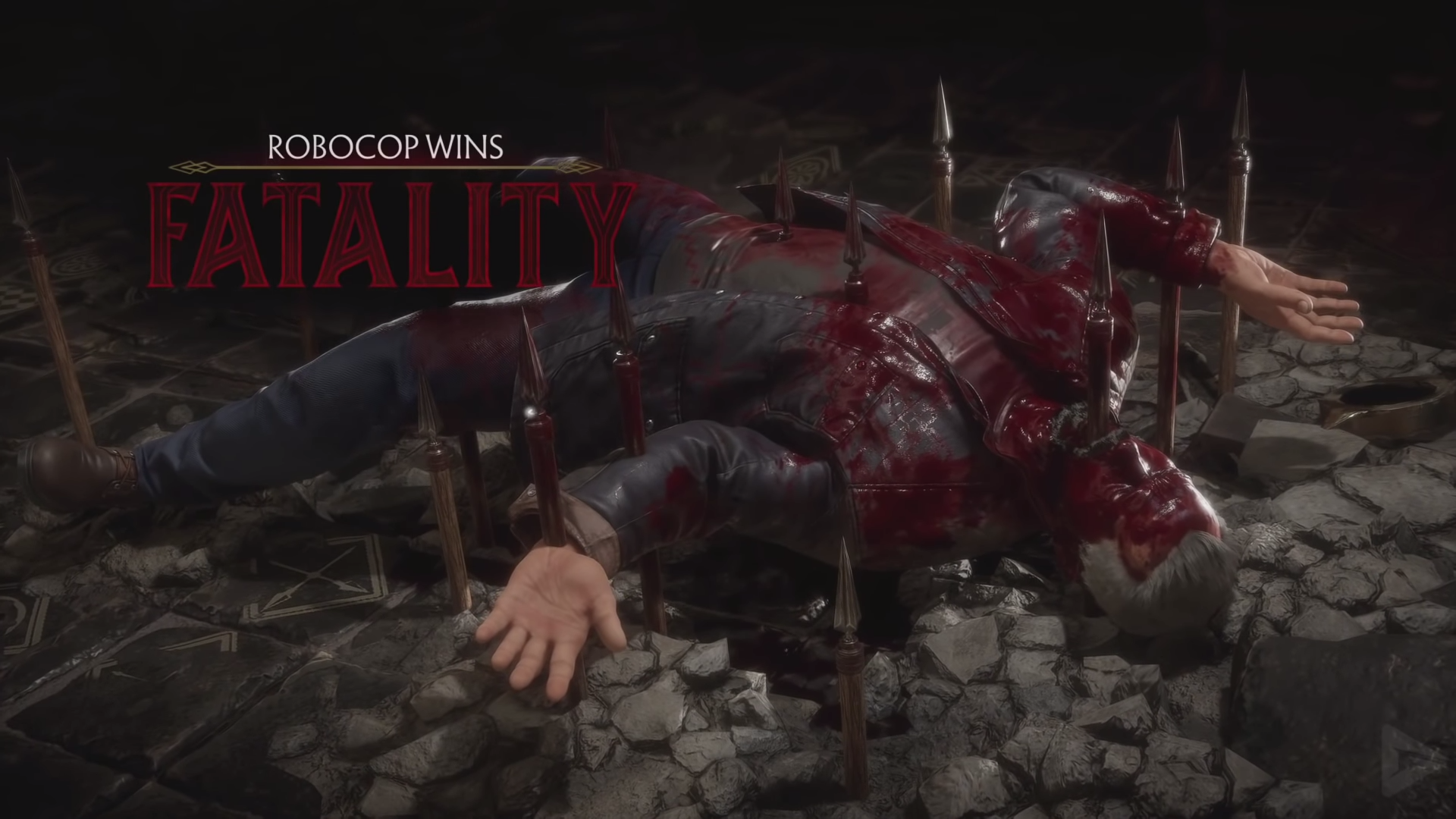 Stage Fatalities are certainly brutal things. You might impale a character on waiting spears at the bottom of a stage, or even force a fighter to hang lifelessly by a hook in a vat of acid. Either way, you can certainly guarantee your opponent is dead with a capital D by the time you get done with them after pulling off a Stage Fatality. You may even find that there are hidden options available in-game if you play long enough.
Mortal Kombat 11: Aftermath is well worth jumping into for the spectacle of Stage Fatalities alone, but it features plenty of reasons why players old and new might want to jump in. If you're interested in trying it out, it's available for all platforms now (Xbox One, PlayStation 4, Nintendo Switch, PC, and Google Stadia) for $39.99. You'll need the base game to play, so make sure you have a copy.