4 Things 'Moving Out 2' Does Better Than its Predecessor
'Moving Out 2' still strikes the balance between funny and infuriating while adding lore to the nonsensical world. Here's our review.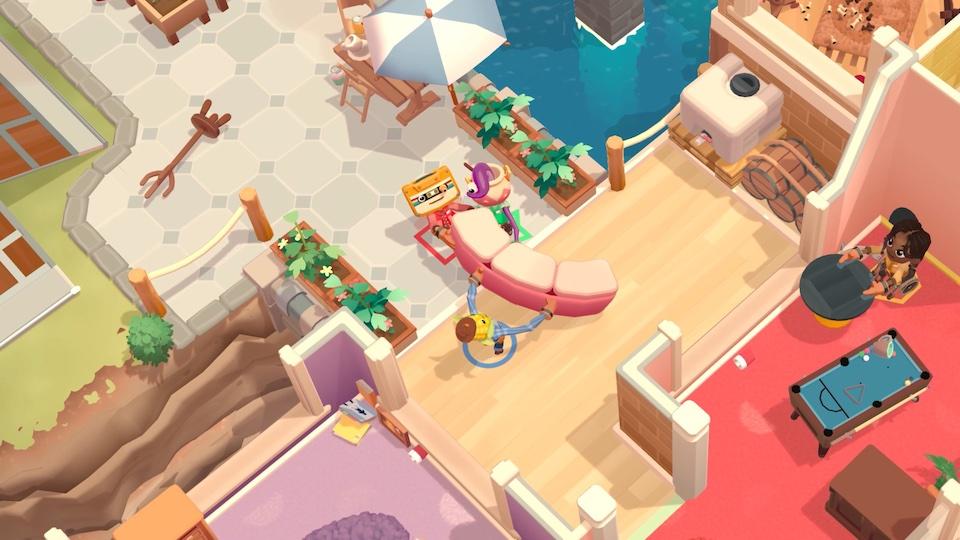 The key to any great multiplayer game is its ability to strike the delicate balance between strengthening and destroying friendships. Playing on a team with your friends requires you to communicate, asking for help when needed and passing the torch to those best suited for the job. But even the best of games can also turn best friends into enemies, and developers of multiplayer video games especially have to toe that line.
Article continues below advertisement
Moving Out 2 is one of those rare co-op games that successfully strikes that balance, offering hair-pulling challenges for seasoned gamers and hours of laughs for those just looking to entertain a few friends on a night in. If you plan on playing with four players, though, you better have a big enough screen to follow everyone's movements in especially hectic moments, or you might find yourself with more enemies than friends by the end of your round.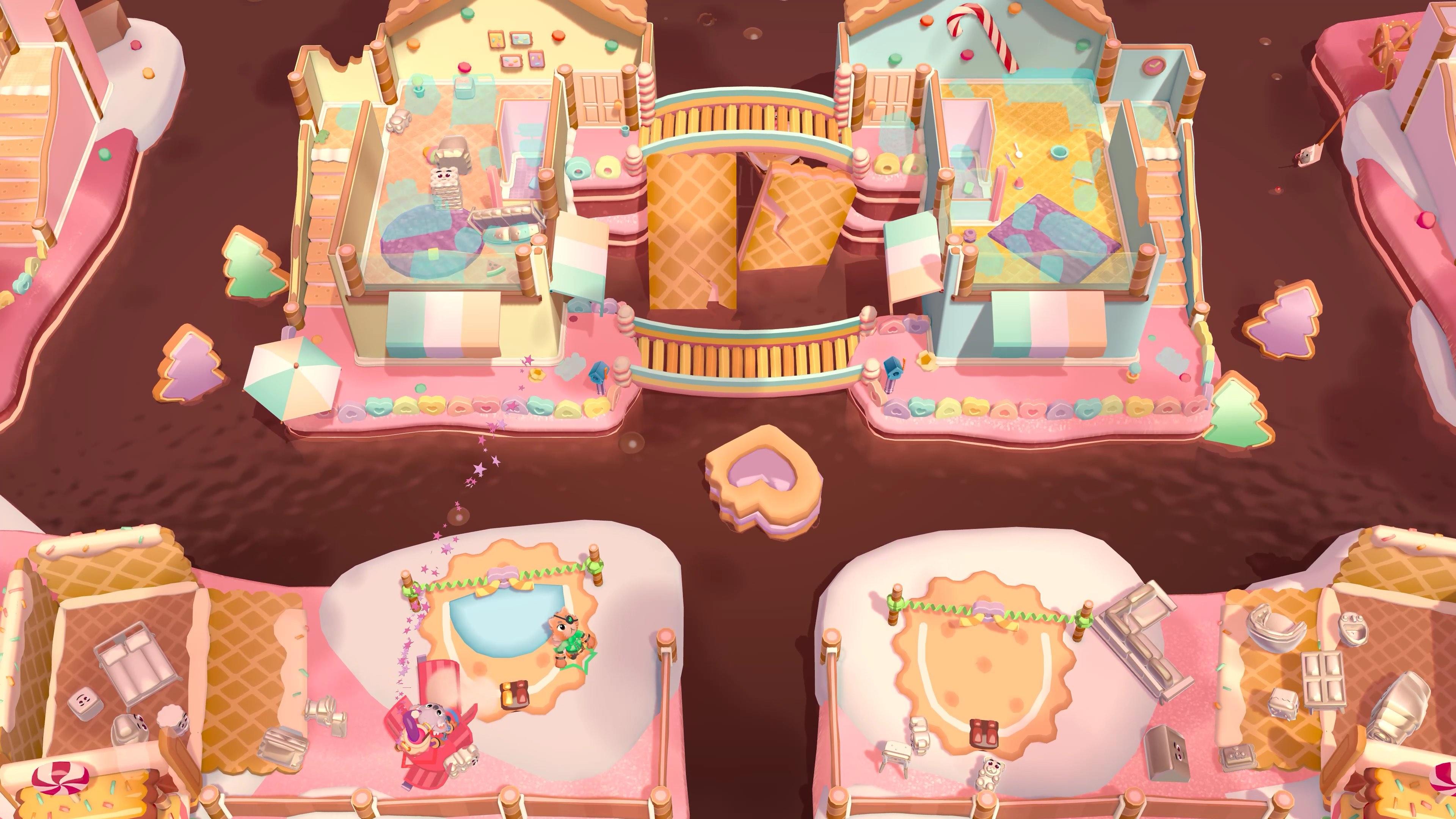 Article continues below advertisement
The title's predecessor is a personal multiplayer favorite, though I found myself reaching for the sequel more often than I ever reached for the first. Even the moments of frustrating physics and maze-like homes had me itching to try again, looking for creative ways to complete the difficult levels and bring more renown to my OSHA-violating boss.
The friends of mine who so graciously volunteered their time to play Moving Out 2 spent the hours wheezing with laughter as we passed controllers around. A roommate slapped one friend off the side of an arcade level while waiting for the others to catch up, earning applauses of cackles in between moments of panicked scrambling. It's a game full of chaos in all the best ways and an indie title you shouldn't pass up — and here are four things the sequel does better than the first to prove it.
Article continues below advertisement
Moving Out 2
Our Rating
A multiplayer title that betters the wacky physics of its predecessor.
Developer: SMG Studio, Devm Games
Publisher: Team17
Platforms: PC, PlayStation, Xbox, Nintendo Switch
Release Date: August 24, 2023
1. 'Moving Out 2's Assist Mode makes it a great game for parties.
Where the first Moving Out game offered enticing challenges for seasoned gamers, the Assist Mode offers plenty of customizable options that make it an easier game for players of all skill levels to partake in. Instead of being something that you activate at the start of the game before logging into your save file, what changes you make to your gameplay experience can be adjusted depending on which players are tapping in for the round.
Article continues below advertisement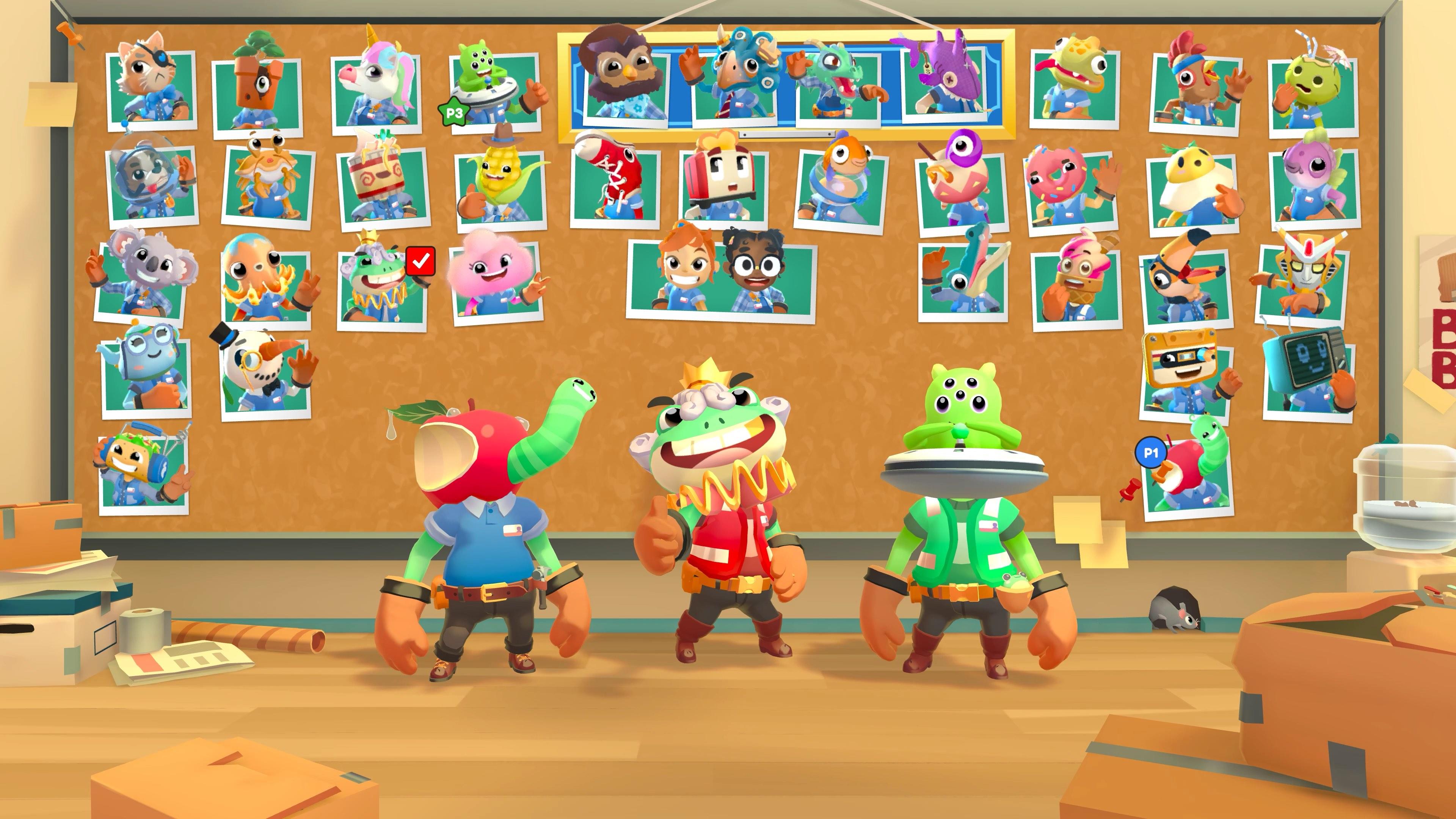 2. There's an even wider selection of character selections in 'Moving Out 2.'
Unlocking new skins and customization options is half the fun of leveled games like Moving Out 2 — and the character selection is significantly bigger, even from the get-go. At the start of the game, though you won't have all of the color options available, you'll start with enough characters to pick from that no one should feel the need to be a character repeater in a party of any size.
Article continues below advertisement
3. 'Moving Out 2' has a multiverse of levels to traverse.
Moving Out 2 takes players beyond Packmore and into other dimensions, giving kooky and wild levels that up the ante for those looking for a challenge — and twice as many laughs for those just looking to have a good time. When the portals officially open up to the different worlds, you can choose whichever one suits your fancy to start with. Each has its own entry-level jobs to get adjusted to the new landscape, while other parts of these new worlds are blocked off until you level up.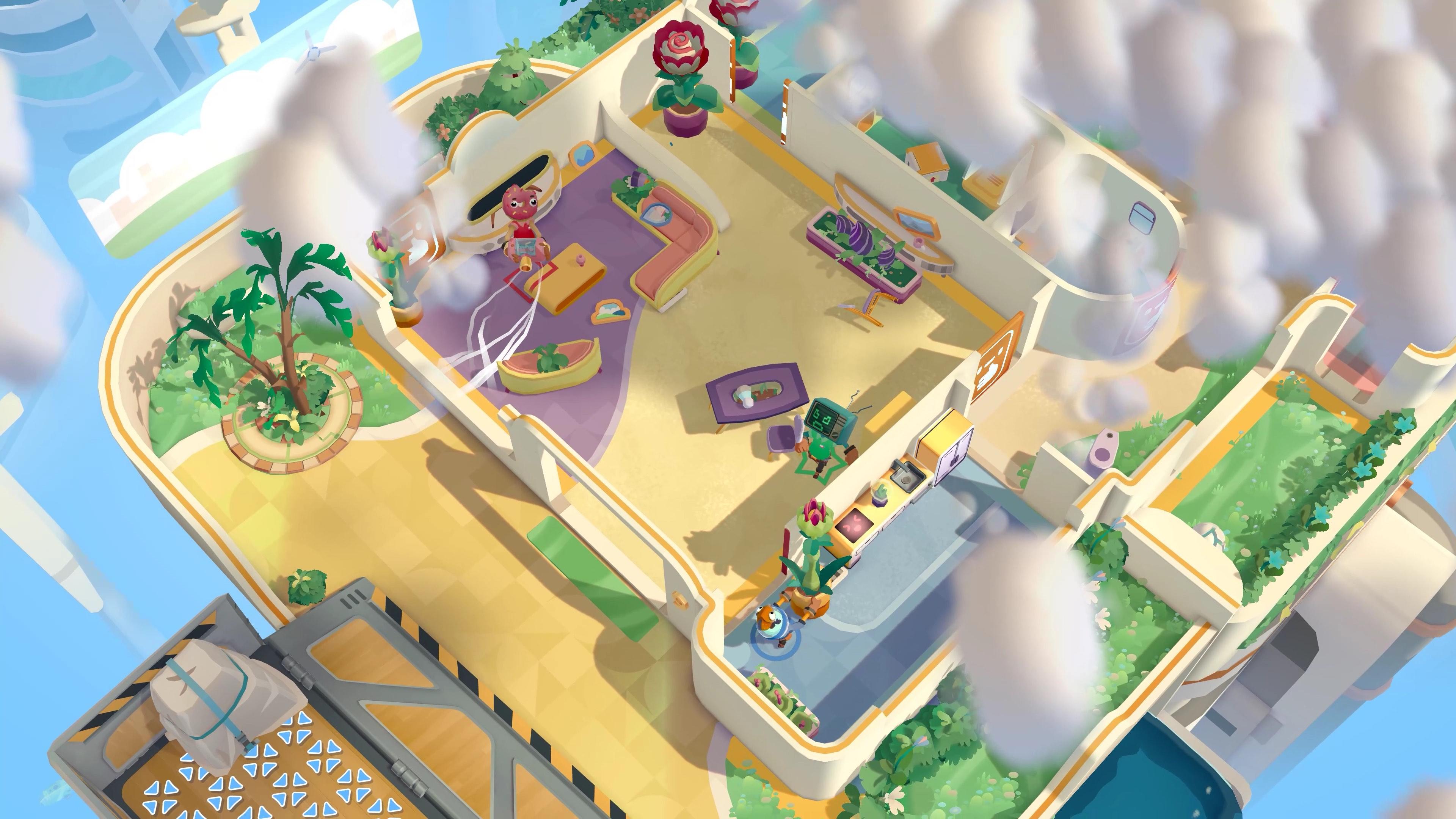 Article continues below advertisement
4. The lore keeps you coming back for more.
While I won't spill the lore built into the world of Packmore, Moving Out 2 establishes a story that is just as wacky as its physics can feel, while still providing a sense of cohesion needed to tie the different realms you'll work in together. Though the dialogue is still filled with far-from-serious quips and comebacks, there's a greater goal to work toward in Moving Out 2 that somehow makes you feel like you're working toward something greater.
With its unserious tone and numerous level selections, those who have a love-hate relationship with similarly topsy-turvy games will find a refreshing take in Moving Out 2 that shouldn't be overlooked.
Moving Out 2 will be available for PC, Xbox One, Xbox Series X/S, PlayStation 4, PlayStation 5, and Nintendo Switch on Aug. 15.