Palium Ore Is One of the Best Resources in 'Palia' — Here's Where to Find It
Palium Ore locations are scattered throughout the world of 'Palia,' but here are the best places to farm this valuable resource.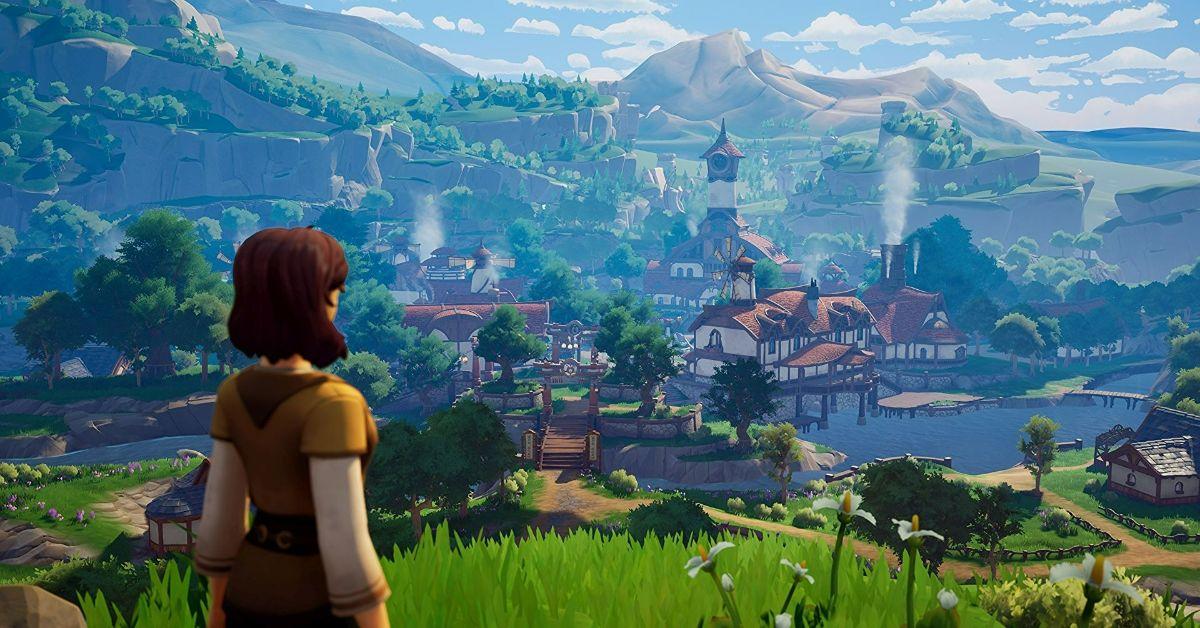 From hunting and fishing to foraging and cooking, there's no shortage of ways to spend your time with Palia. The cozy game is now in open beta, and thousands of new players are flocking to the game. And if you're looking to upgrade some of your gear beyond the basic starting tier, you're going to want to stock up on Palium Ore.
Here's a look at Palium Ore locations in Palia, along with why the resource is among the most valuable in the game.
Article continues below advertisement
'Palia' Palium Ore locations can be found throughout the map.
Palium Ore can be found by mining Palium Nodes, which can be easily spotted in Palia thanks to their blue crystals. One of the best Palium Ore locations is just south of Proudhorn Pass and east of Central Stables. Here, you'll find a nice outcropping of Palium Ore that's ripe for the taking.
Article continues below advertisement
South of Proudhorn Pass isn't the only place you'll find Palium Ore in Palia. There are tons of places you can stumble upon the resource in Bahari Bay, but here are a few of the best spots to hunt for it. Keep in mind that Ore Nodes spawn randomly (that is, what was once a Palium Ore Node might respawn as an Iron Ore Node), but you'll generally find a bit of Palium at these locations.
Inside the Flooded Fortress
Just north of Statue Garden
Near Pulsewater Plains
Between Hideaway Bluffs and Windy Ruins
In Thorny Thicket
Inside the Pavel Mines
A popular Palium Ore farming route starts just west of Hideaway Bluffs, then rolls east until hitting Windy Ruins. From there it veers north into Pulsewater Plains, then skirts north along the edge of the map before curling east and ending at Statue Garden. Considering running this back and forth to maximize your gains.
Article continues below advertisement
Remember — you won't always find Palium Ore at these locations, due to the random nature of Ore Nodes. But if you keep returning and mining every Ore Node you come across, there's a good chance a Palium Ore Node will eventually spawn.
Article continues below advertisement
You'll also want to keep in mind that mining Palium Ore requires an upgraded Pickaxe. Check with Hodari, as you'll want to have at least a Fine Pick before you can mine Palium Nodes. You'll also need a Mining Level of at least six. With those requirements covered, you're free to scavenge for Palium.
Why is Palium Ore important in 'Palia'?
Palia relies heavily on gathering and crafting, and if you want to improve your skills, you'll want to first enhance your gear. Enhancing your gear requires very specific resources — and Palium Bars are almost universally required.
Article continues below advertisement
For example, crafting the Exquisite Axe requires two Palium Bars, while crafting the Exquisite Belt requires a single Palium Bar. Since Palium Bars are crafted from Palium Ore, you'll want to stock up on the resource whenever you can.
Palium Bars can also be used to craft furniture for your home, though you might consider holding off on that until you've upgraded a few of your tools.