MrBeast Is Being Called "Antichrist" on Twitter for Helping Blind People Regain Vision
MrBeast blind video backlash: The YouTuber paid for 1,000 blind people to receive surgery to see again in new video. Why are people mad?
When it comes to popular YouTubers, MrBeast (real name Jimmy Donaldson) definitely makes the list. The longtime creator, who first started posting videos on his namesake channel in 2012, currently has more than 130 million subscribers. He's known for creating videos that feature elaborate stunts, pranks, and challenges. However, MrBeast is also known for using his platform and wealth to help others.
Article continues below advertisement
In his latest video, MrBeast helps blind people see for the first time. However, not all viewers felt this was a genuine philanthropic effort on his part. Here's why MrBeast is currently receiving backlash.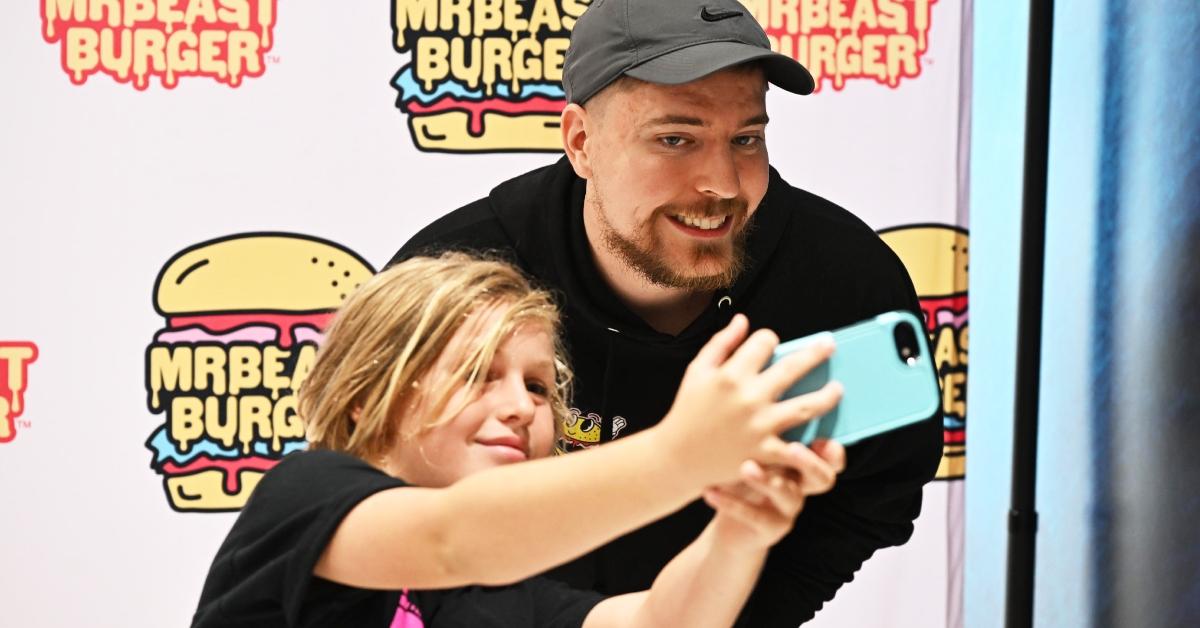 Article continues below advertisement
MrBeast is receiving backlash for helping blind people regain their vision in a new video.
On Jan. 29, 2023, MrBeast shared a video dubbed "1,000 Blind People See for the First Time." The title says it all. In the video, MrBeast pays for 1,000 blind people of all ages to undergo an operation called phacoemulsification to help restore their vision. In phacoemulsification, a cataract (clouding of the normally clear lens of the eye), is vacuumed out and then replaced with a new artificial lens.
Article continues below advertisement
During the eight-minute video, viewers learned many of these patients' compelling stories and watched as they took off the bandages on their eyes post-surgery and saw their reactions.
Emotions ran high. One man who had been blind for 62 years is so grateful for the procedure. Another man who lost his job because of his impaired vision was ecstatic to be able to work again. A teenager who had been blind since birth couldn't wait to drive for the first time. MrBeast's generosity changed their lives.
In addition to the surgery, some patients also received other prizes such as a Tesla, cash prizes up to $50,000, and more. MrBeast also made a $100,000 donation to the optical surgeon's practice where the surgeries took place.
One thousand people between the U.S., Mexico, Namibia, Honduras, Indonesia, Brazil, Vietnam, Kenya, and Jamaica were able to see by the end of the video. "Thank you, MrBeast," exclaimed many happy faces as the video ended.
Article continues below advertisement
But not all viewers of the video were impressed with what MrBeast did. On Twitter, his act of charity began getting ripped apart, with some folks calling it a "gimmick."
Article continues below advertisement
Others even went as far as to call MrBeast "the antichrist."
Article continues below advertisement
Article continues below advertisement
However, many of his supporters, as well as people who had just learned of him from the video, took to the platform to defend MrBeast, claiming that it's ludicrous for people to hate on him for his good deed.
Article continues below advertisement
And some folks even started mocking those who scorned MrBeast — teasing that it was wrong of him not to help more blind people.
Article continues below advertisement
As of this writing, MrBeast has not responded to any of his criticisms. However, the day after sharing the video, he tweeted that the government should step in to help blind people, especially those who are unable to work.