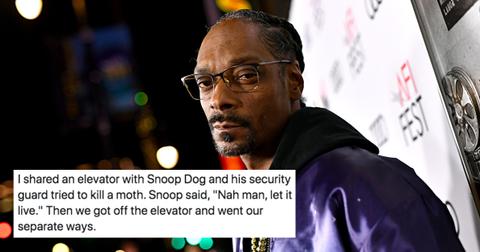 People's Most Mundane Celebrity Encounters Are Still Pretty Exciting
By Robin Zlotnick

Updated
Living in L.A., I have loads of stories about totally mundane celebrity encounters. I saw Sam Rockwell order coffee and gab with friends once. I checked out at Trader Joe's right behind Tony Hale and his family. I watched Jumanji (the new one) in a movie theater with Angelina Jolie and all of her children and also two of her bodyguards.
Article continues below advertisement
Plenty of people have stories just like these, and Twitter user @MaveofHonor decided they wanted to hear them. They kicked off the thread with their own story, and soon, thousands of others chimed in. Here are some of our favorites.