Where Is Paul MacNeill From 'My 600-lb Life' Now? An Update on His Weight Loss Progress
On 'My 600-lb Life,' Paul MacNeill goes for a consultation to get weight loss surgery, but did he get it? An update on his health and journey.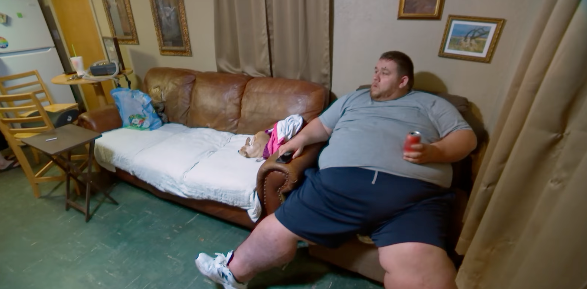 Weight loss is no easy feat, and anyone who has appeared on My 600-lb Life can attest to that. For Paul MacNeill, he's been struggling with his weight his whole life — but he might finally receive a weight loss surgery that could turn his life around.
The show chronicles his journey to the surgery, but where is Paul now? Here's an update on his health.
Article continues below advertisement
Paul's friends were worried about him getting approved for his weight loss surgery.
In a preview clip, shared by People, Paul and two of his friends drive to Texas for his consultation for weight loss surgery — but it's apparent that everyone is a bit stressed out.
After a long day of driving, Paul accidentally sleeps in the next morning, putting them behind on their schedule (and leaving his friend JJ worried they'll miss the appointment).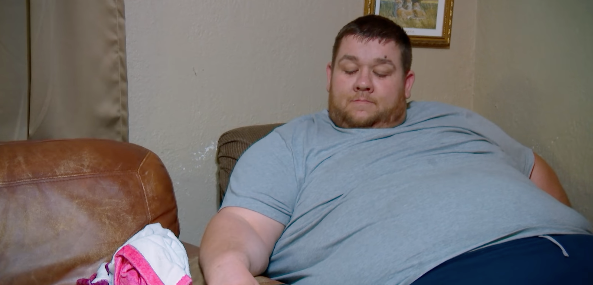 Article continues below advertisement
"The trip has been harder on Paul, I think, than we really expected it to be," JJ said in the clip. "Someone 700 lbs, his size, being crammed in the car, it's hard on his legs and it's really rough and we're all tired, but I know it's taking a toll on him worse. And he slept in this morning, you can just tell his body is tired and hurting and now I'm really concerned we're going to miss this appointment."
JJ, who has had weight loss surgery herself, shared her worries about the consultation, noting that Paul hadn't lost the 100 lbs he'd intended to before the surgery.
"We're on the way to the doctor and I know he really has to start the diet after, but I wish I would see him trying to put in the effort now, ahead of time," she said.
This, of course, made her worry that Dr. Younan Nowzaradan won't approve him for the weight loss surgery.
Article continues below advertisement
"I'm scared, really scared, that Dr. Now isn't going to approve the surgery because he's not seeing what he needs to see from Paul," she said. "Like he wants to see that you're dedicated and ready for this change, and he's not going to want to waste his time on somebody who's not putting in the effort."
The My 600-lb Life episode details the consultation — but where is Paul now?
Article continues below advertisement
Did Paul MacNeill get the weight loss surgery?
Luckily, it seems as though Paul was approved for the weight loss surgery and has been dedicated to losing the weight ever since the procedure. In a Facebook group dedicated to his weight loss journey, friends, family, and others have been offering words of encouragement — and Paul will occasionally pop in for an update himself.
While the process of losing weight hasn't been easy, he went live on Nov. 30 to share a quick update with everyone in the group, informing them that he had, in fact, lost more than 200 pounds.
During the livestream, he said his current weight is 512 lbs — a significant decrease from his original 757 lbs.
While he still has a way to go, it appears that the surgery has helped get him in the right place and he's on the right path.
Watch My 600-lb Life on TLC on Wednesdays at 8 p.m. EST.