We Finally Have a U.S. Release Date For 'My Hero Academia: World Heroes' Mission'
The third movie from the 'My Hero Academia' universe is called 'My Hero Academia The Movie: World Heroes' Mission.' Here's when we can watch it.
The anime and manga for My Hero Academia have become extremely popular around the world. Tons of people wear the merch, argue about which class member of Class 1-A is the best (and why it isn't Mineta), and wonder how all the plot twists and turns will come together in the end.
Article continues below advertisement
When is 'My Hero Academia: World Heroes' Mission' Releasing?
In Japan, the movie released in August 2021. According to the Funimation blog, the movie will hit U.S. theaters on Oct. 29, 2021. That same day it will also be released in Canada, the United Kingdom, and Ireland. It will be released a day earlier in Australia, New Zealand, and South Africa.
Article continues below advertisement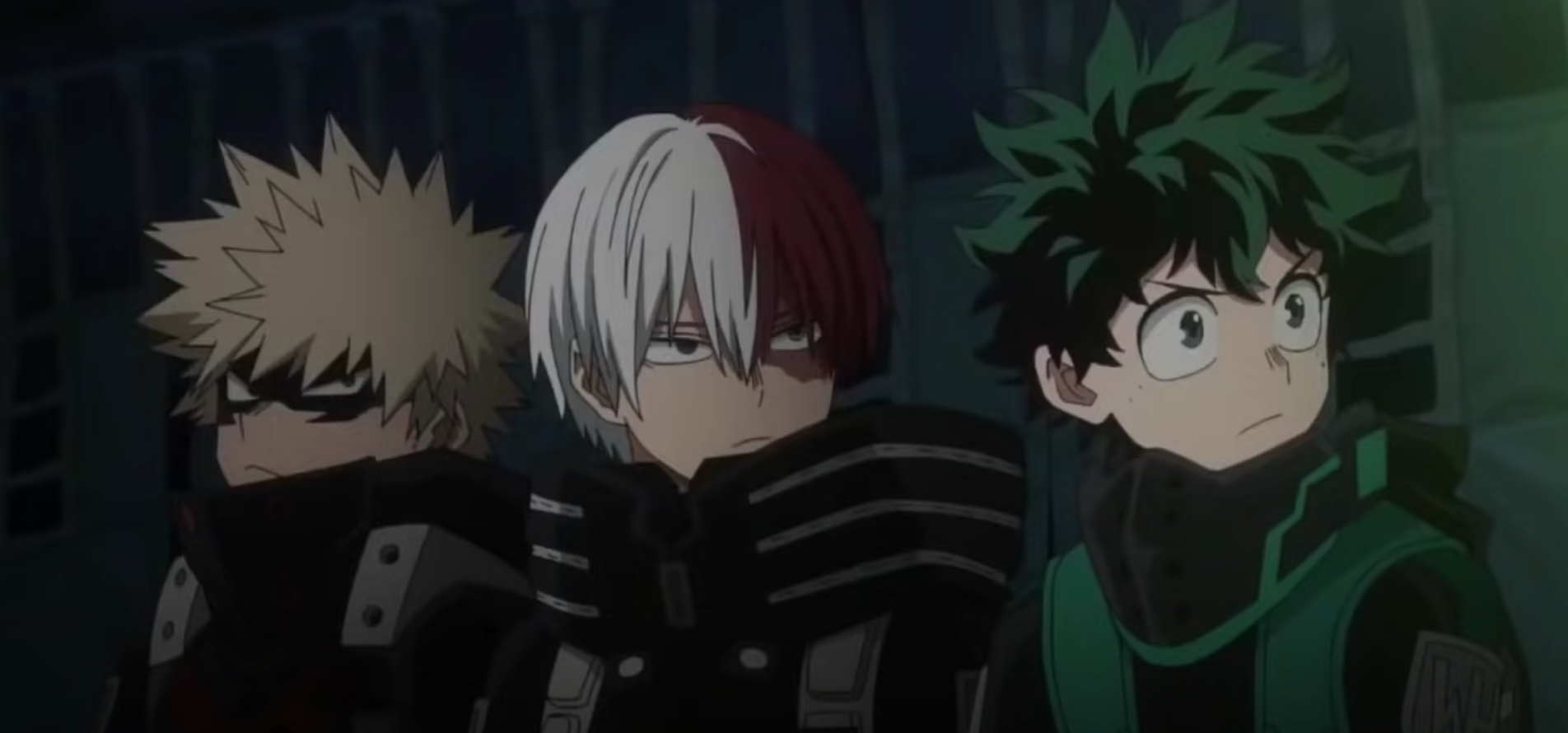 If the movie's success in Japan is any indication of how it will do in the U.S., it will be incredibly popular. According to another post on Funimation's blog, World Heroes' Mission set box office records when it was released. After being in theaters for two weeks, it earned 2.06 billion yen ($18.7 million) at the box office. It's on its way to becoming the highest grossing film in the country.
Article continues below advertisement
Is 'My Hero Academia: World Heroes' Mission' canon?
According to an article in Newsweek, World Heroes' Mission isn't canon. None of the content from this movie is in the manga. In fact, it's not clear yet when exactly the events of this movie take place in the anime's overall timeline. But the film's website, now translated into English, says that everything transpires during winter hero internships.
Article continues below advertisement
During these internships, a new group of bad guys called Humanize are trying to get rid of Quirks. They believe Quirks have had a negative effect on human history and should be eradicated. To stop them, pro heroes from everywhere, including students from U.A. High School's 1-A class, are teaming up to stop them.
Audiences will get to see some of their favorite characters like Izuku Midoriya, Katsuki Bakugo, Shoto Todoroki, and Hawks. They will most likely be accompanied by more seasoned heroes like Shōta Aizawa and maybe even All Might if it makes sense for him to fill in a mentoring role, since he lost his powers.
Article continues below advertisement
Those who followed the fourth season of My Hero Academia know that a villainous group trying to erase Quirks was a key part of that arc. The heroes were victorious in the end, although there were some serious casualties. But this time, the trailer shows our favorite good guys in some cool new gear, so hopefully that helps them go beyond and become plus ultra.