Winner Winner, Lobster Dinner — Who's the Biggest Winner Featured on HGTV's 'My Lottery Dream Home'?
HGTV's 'My Lottery Dream Home' features recent lotto winners looking to purchase their dream homes. Who's the biggest winner featured thus far?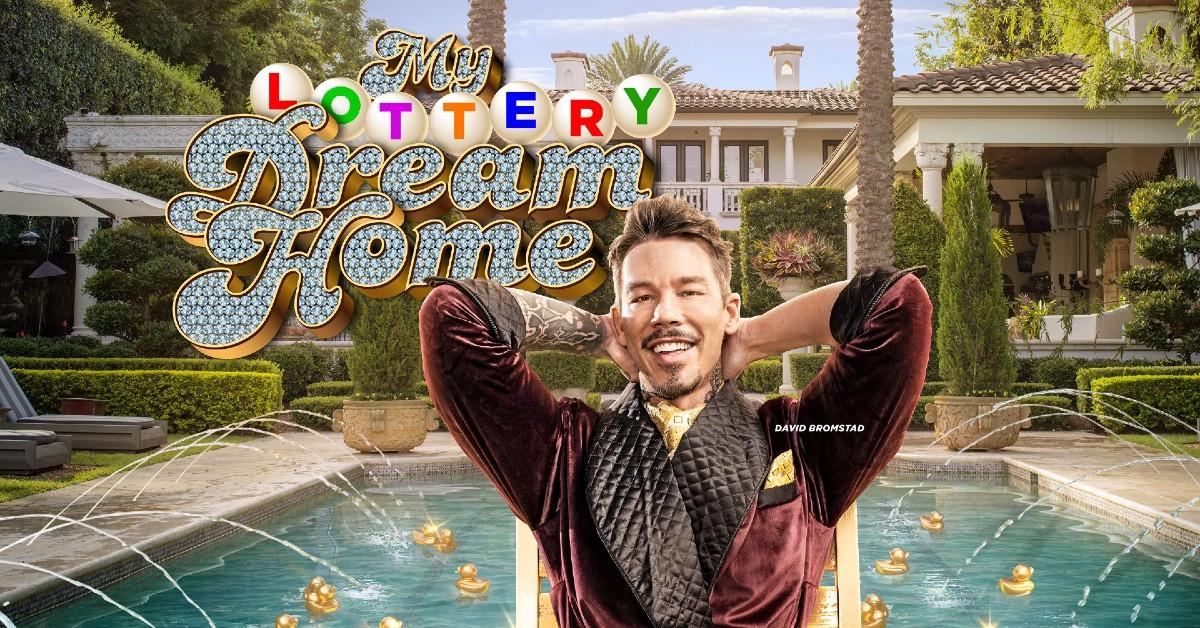 Imagine going to your local 7-Eleven for an iced coffee and a pack of gum — which will solely live in your glove compartment (your purse gum is completely different) — only to buy a lotto ticket on a whim and actually win. This is a very hypothetical situation, but what if the stars and planets aligned and you were just in the right place at the right time?
Article continues below advertisement
What would you do with the money? Would you donate a chunk of it to people or animals in need? Or perhaps you'd finally take your dream vacay all across Europe. More like than not, it'd be time to ditch your sad, tiny shoebox of an apartment and buy a real house. That's essentially the premise of HGTV's long-running reality show, My Lottery Dream Home.
Hosted by artist and designer David Bromstad, the series sees recent lottery winners enlist David's help as they hunt for their dream homes. While some are looking for lavish mansions, others have more modest taste, not to mention budgets. Hey, winning the lottery usually doesn't mean becoming a kajillionaire overnight. So, who's the My Lottery Dream Home's biggest lotto winner thus far?
Article continues below advertisement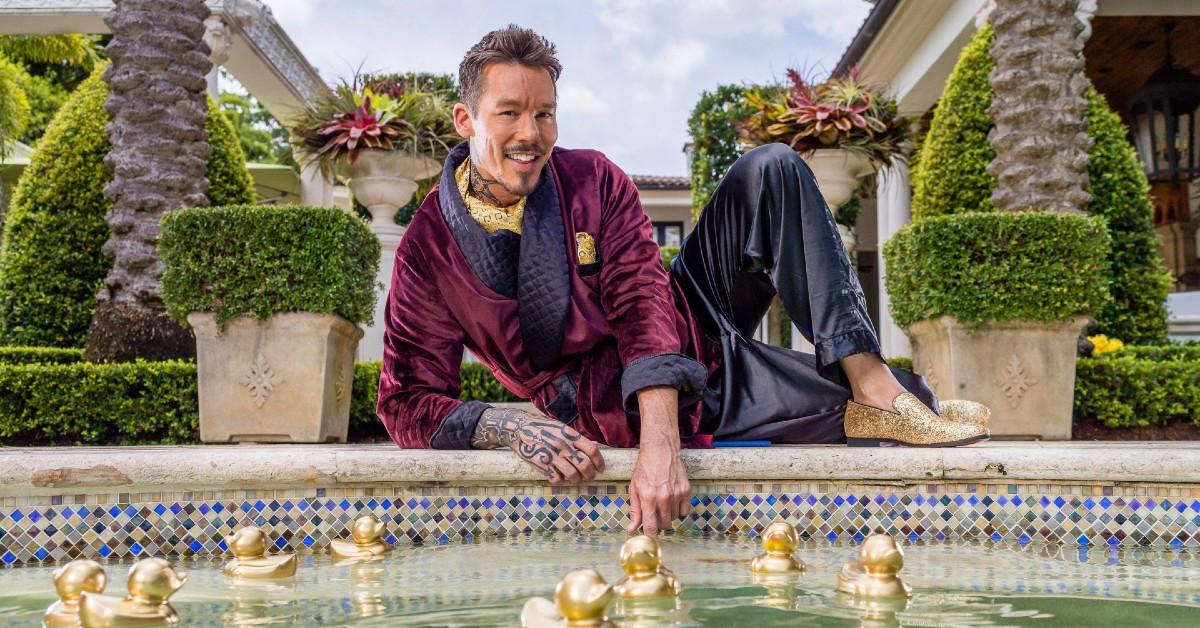 Who is the biggest lotto winner to appear on 'My Lottery Dream Home'?
The show's biggest winners thus far were featured in the very first episode back in 2015. Married couple Rick and Lorie Knudsen won a staggering $180 million in the California Mega Millions lottery. That's, like, 36 million 10-piece Chicken McNuggets orders.
Rick and Lorie relayed to David Bromstad that their budget was about $3 million. Though David is always respectful of buyers' financial decisions, he was well aware that they were being a bit frugal considering how much they won.
Article continues below advertisement
"On the first episode, they had asked for a $3 million or lower limit, and I showed them a $5 million house. I usually don't do that — you know, go millions above their limit. But when you win $180 million in the lottery, it comes with the territory. I pushed it a little bit there," David explained to Aol.
"I look at how much they won, I look at how much they kept after taxes — we don't usually talk about the taxes; it's not something that's very glamorous — and then I have fun with it."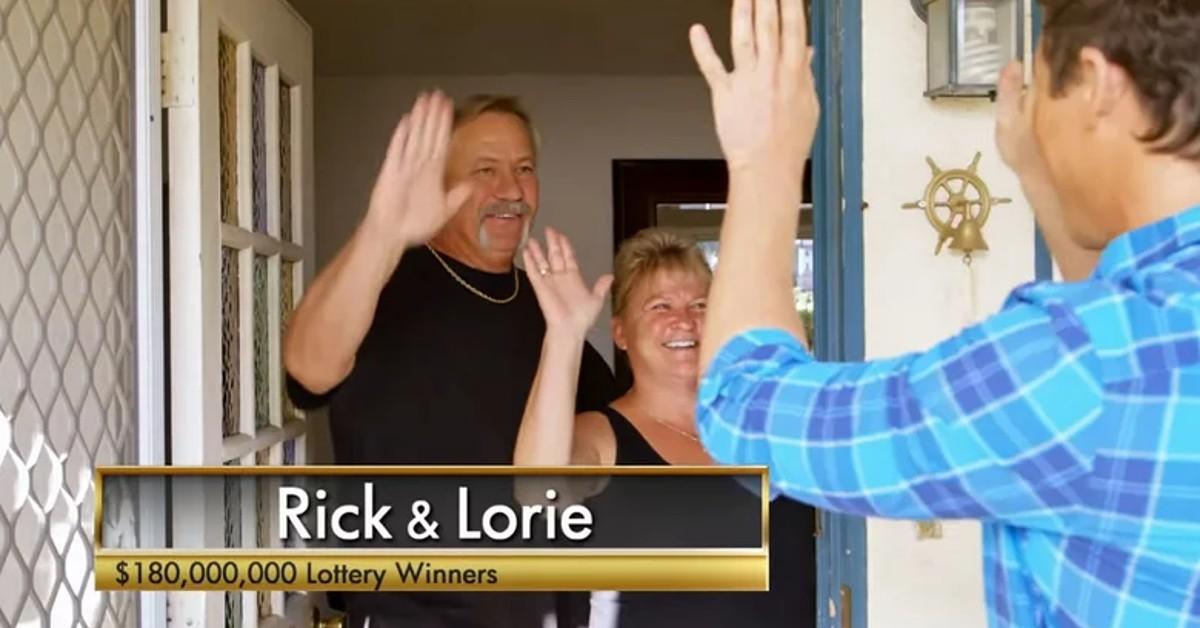 Article continues below advertisement
The Riverside County couple gave in to David's somewhat-subtle nudging, purchasing a 16,000-square-foot home for $5.5 million. The mansion sits on 50 acres of land in Southern Cali on the side of a literal mountain.
"They bought a mountain! The home was magical, very chic; it looked like a ski lodge — breathtaking. But as big as it was, it was very cozy, warm," David told the Los Angeles Times. He detailed that it was listed for approximately $5.8 million.
Ugh, the way living in a ski lodge-esque home on a mountain would fulfill our wildest snow bunny fantasies. We'd just buy cute ski gear, pretend to actually like the sport, and spend all of our precious time inside the ritzy mansion. It's time to buy another lotto ticket.
New episodes of My Lottery Dream Home air Fridays at 9 p.m. EST on HGTV.