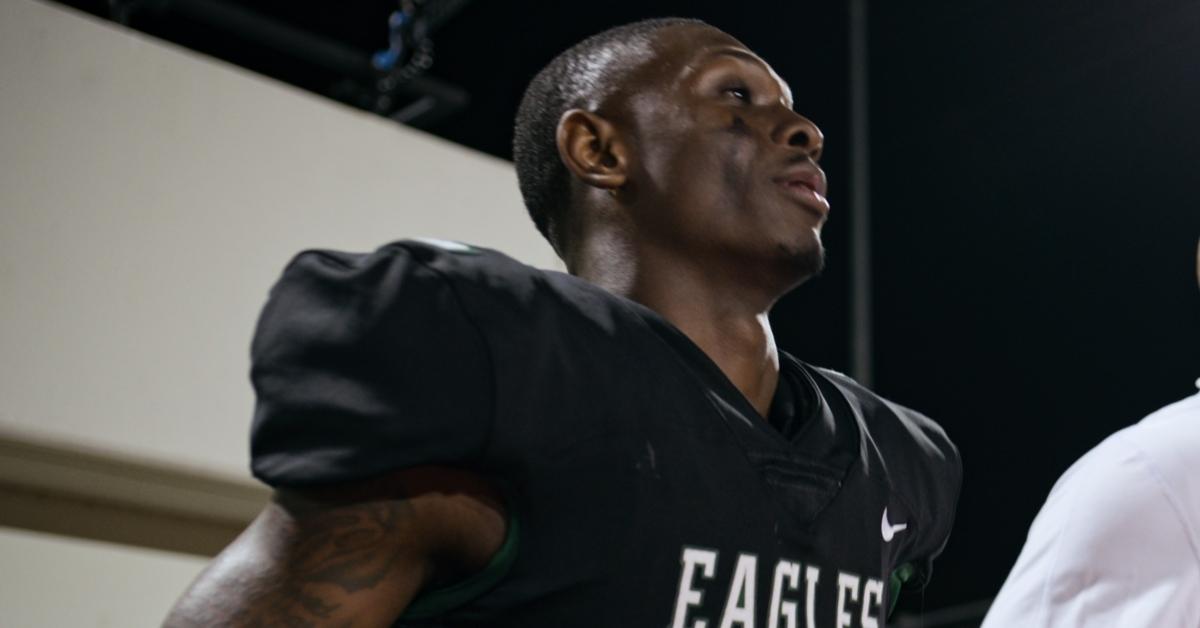 'Last Chance U': Does Rejzohn Wright Follow in His Older Brother's Footsteps?
"They have the weight of the world on their shoulders ..."
Last Chance U follows a group of "elite athletes with difficult pasts [that] turn to junior college football for a last shot at turning their lives around and achieving their dreams." The new season of the Netflix docuseries delves inside the lives of players attending Laney College in Oakland, Calif. and their families, including including Rejzohn and his brother Nahshon Wright.
Article continues below advertisement
In Season 5, head coach John Beam pushes these players so they can lead successful lives, but with tough living situations, such as being underfed, having to meet financial demands, pressures from school, facing injuries, and taking care of their own kids and families, these guys have the odds stacked against them at times.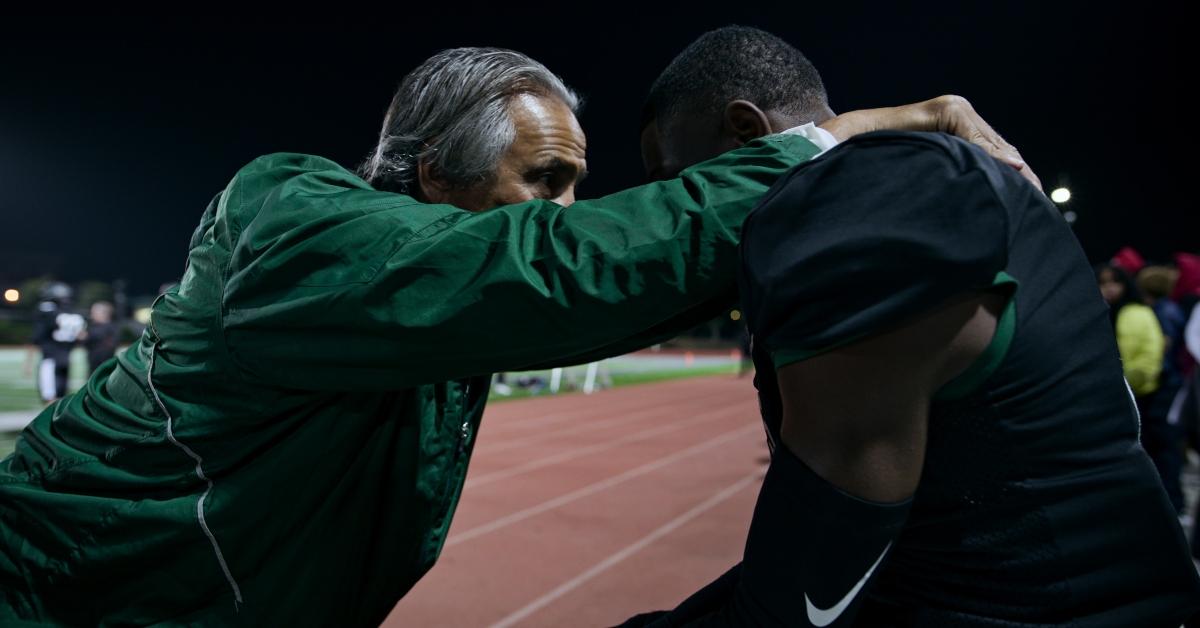 Article continues below advertisement
One standout player from the show is Rejzohn Wright. The "natural cornerback" who only has one plan in life, to play in the NFL, is hoping to follow in his older brother's footsteps and eventually get accepted to a university for the sport. Keep reading to find out more about Last Chance U star Rejzohn and his brother Nahshon Wright.
'Last Chance U': Who is Rejzohn's brother Nahshon?
In the docuseries, Rejzohn's goal is to one day play professional football, but first he needs to make an impression on the field so universities will hopefully recruit him, like Oregon State University did with his brother Nahshon.
Nahson played for Laney College for just one year before he was recruited to the Beavers. Just like his younger brother, the California native also plays cornerback.
Article continues below advertisement
On June 8, 2019, Nahshon tweeted a statement to his followers, officially committing to the Oregon school. "First, I want to thank God for blessing me with all of these opportunities and also want to thank my family for staying behind me in every decision I've made also my dad he's been my reason he's the reason why I go so hard with all that being said I'm 100% committed to Oregon State University [sic]," he tweeted.
Article continues below advertisement
Sadly, the Wright brothers lost their father.
"Don't have a Plan B because it'll take you away from Plan A," the Wright brothers' father used to say. Sadly, after growing up without a dad for a few years, the cornerbacks and their father reconnected in their teenage years. However, after reconciling, Rejzohn's father was tragically shot and killed in 2017 while trying to break up a fight in a club.
The football stars have honored their late father on social media. "Today marks a year since you've been gone the pain I feel is unexplainable, l love you more than I can express. Love you and miss Dad #RestUpSoldier," Nahshon captioned an old picture in 2018.
Rejzohn recently shared a clip of himself making a great defensive play in football. "For everything there is a season, and a time for every purpose under Heaven...It feels good to say it's My time from this moment forward... #restinlovedad," he commented on the clip.
Watch Season 5 of Netflix's Last Chance U to learn more about Rejzohn and Nahson's story.