A List of the Best Football Movies Netflix Has to Offer
What are the best football movies on Netflix? Whether you're looking for a comedy, drama, or documentary, the streaming service has it all.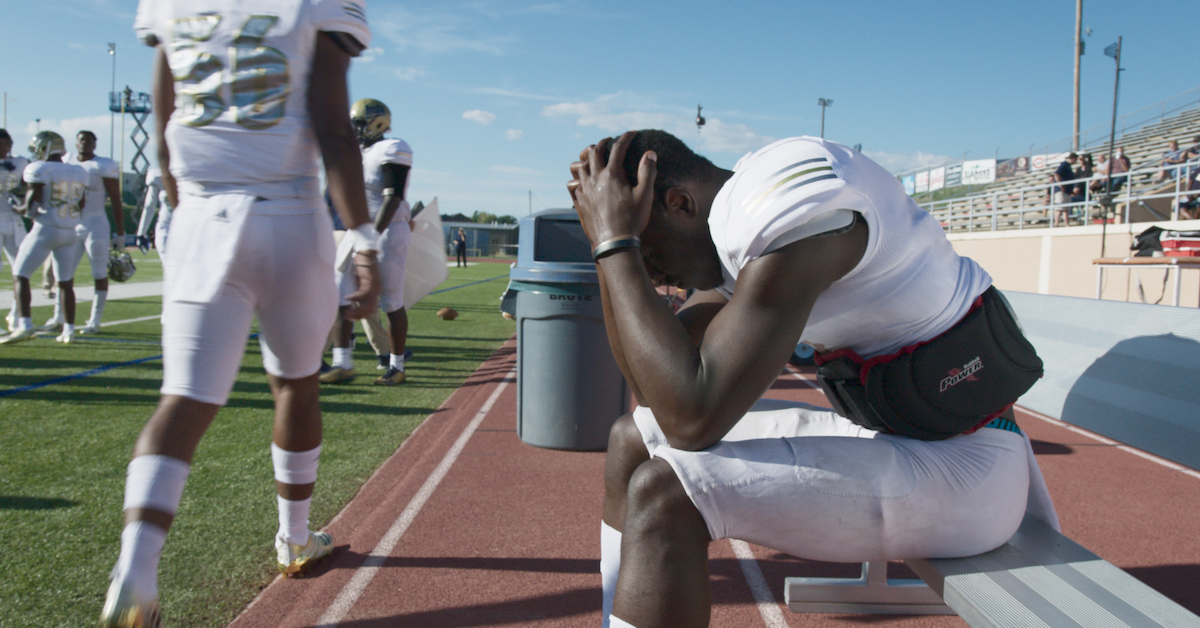 Looking for a movie to watch this weekend? Why not go with a sports-themed feature in honor of the Super Bowl! Lucky for you, Netflix has a handful of entertaining football films that'll get fans psyched for Sunday's big game.
Article continues below advertisement
A guide to the best football movies on Netflix:
Whether you're looking for a comedy, drama, or stirring documentary, these six titles — four films, two series — hit every box on our checklist.
'Undefeated' (2011)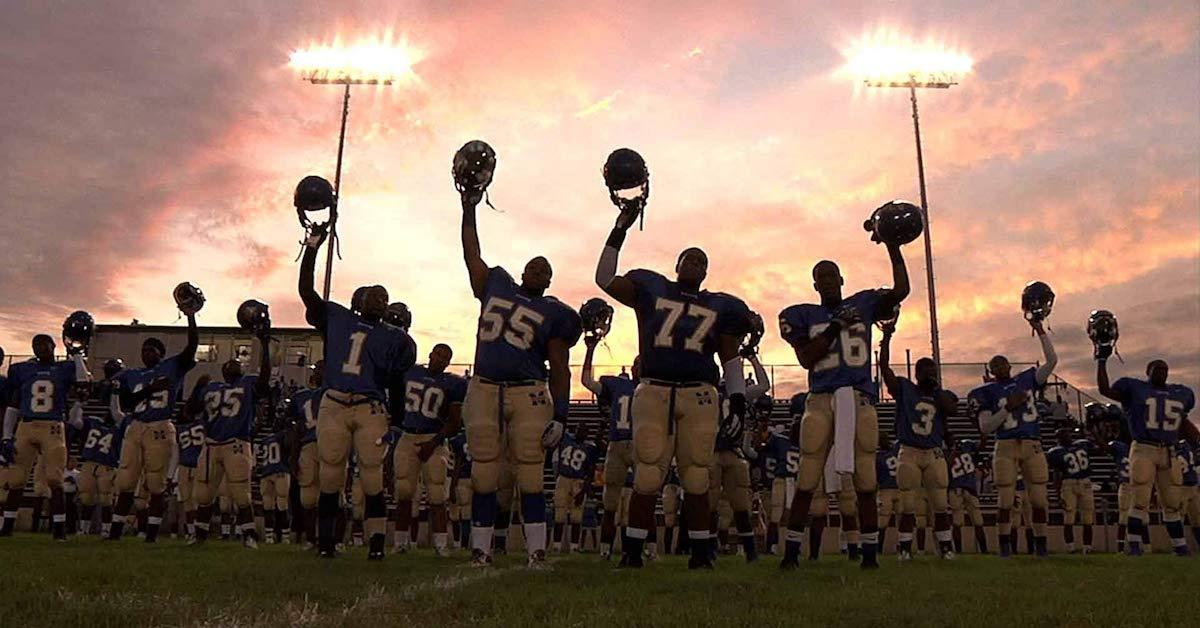 Rated: PG-13
This critically acclaimed motion picture, which rightfully won an Academy Award for Best Documentary Feature, follows the Manassas Tigers — a high school football team from Memphis, Tenn. that had never made it to the playoffs. Co-directors Daniel Lindsay and T.J. Martin spent more than 500 hours filming the group of inner-city kids and their volunteer coach, Bill Courtney, as they fought for a winning season following years and years of defeat.
'The Longshots' (2008)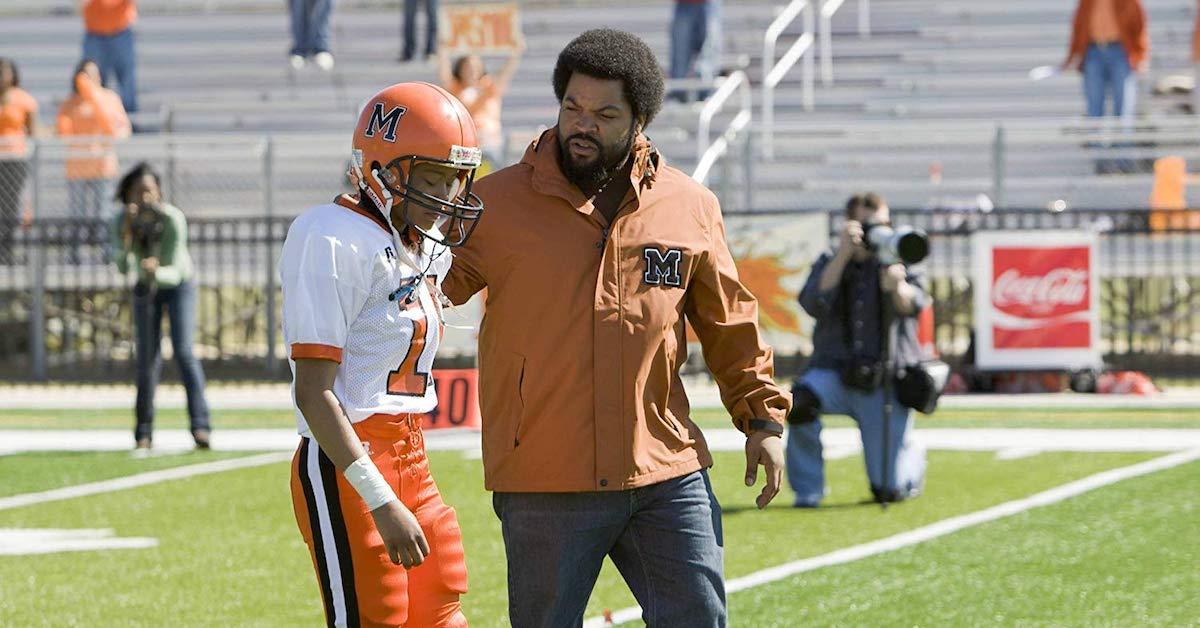 Rated: PG
The comedy, starring Ice Cube and a young Keke Palmer, is based on the true story of Jasmine Plummer, the first female quarterback in the Pop Warner football tournament. In the film, Jasmine learns how to throw from her uncle, Curtis, and secures a spot on her local team, the Minden Browns. When the coach suffers a heart attack, Curtis is asked to help lead the Jr. Pee Wees to victory. Come for the laughs, stay for the emotional conclusion.
Article continues below advertisement
'The Waterboy' (1998)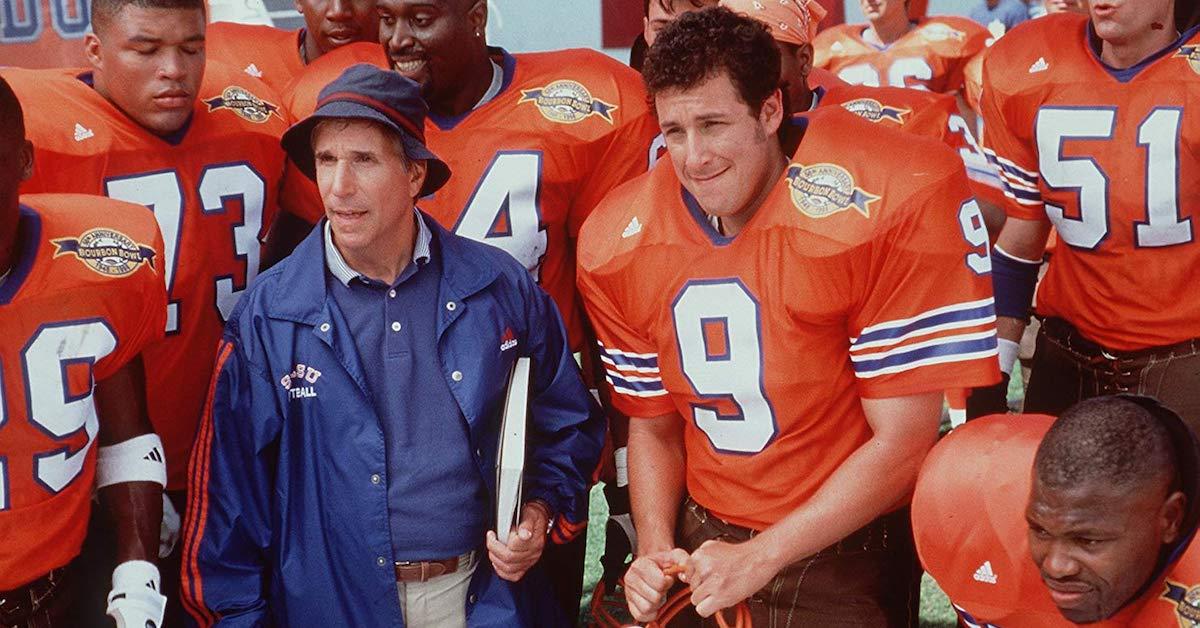 Rated: PG-13
Another underdog story with a healthy dose of humor and a whole lot of heart, this Adam Sandler vehicle is one of his most beloved features. The comedian stars as Bobby Boucher, the longtime water boy for a college football team. After years of bullying, Bobby finally stands up for himself, proving to be one hell of a tackler and catching the eye of a frustrated, down-on-his-luck coach. The hilarious film is still one of the highest grossing sports movies of all time, earning $185 million.
Article continues below advertisement
'The Longest Yard' (1974)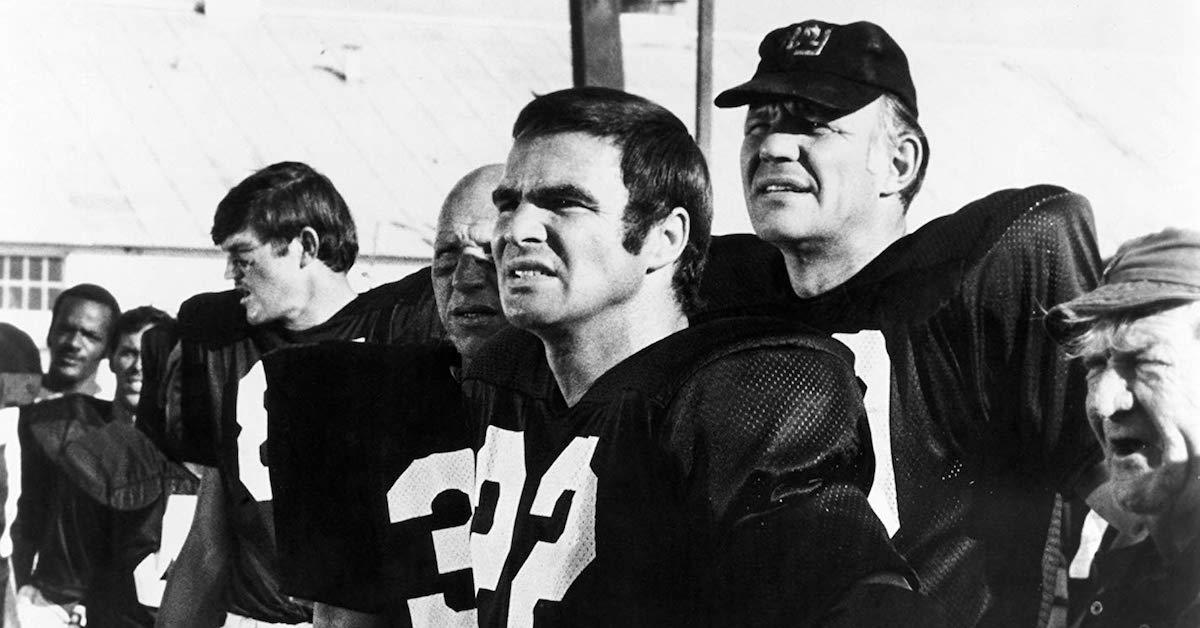 Rated: R
Not to be confused with the 2005 Adam Sandler remake (the actor loves his football), the original features Burt Reynolds as Paul Crewe, an ex-NFL star who winds up in prison. The former quarterback is forced to recruit fellow inmates to play against a team of guards looking for an excuse to beat them up. Crewe is ordered to throw the game or suffer the consequences. If you like a lot of on-field action, this is the film for you. The central game takes up nearly a third of the movie.
Article continues below advertisement
'Last Chance U' (2016-2019)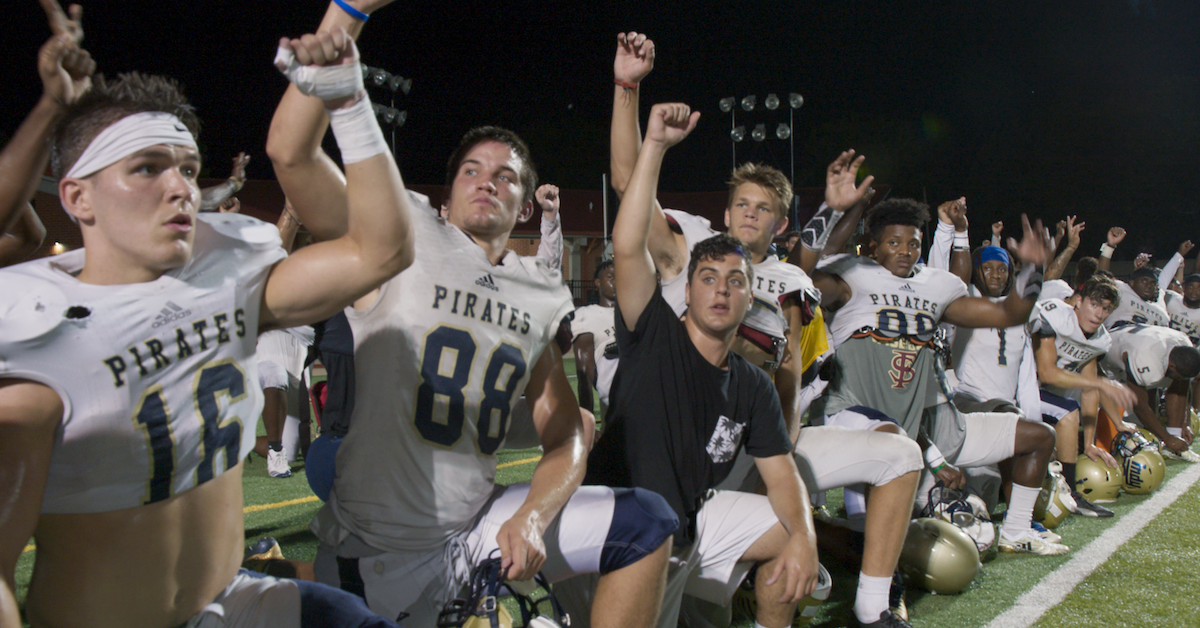 Rated: TV-MA
Technically, it isn't a movie, but the same guy who made Netflix's Cheer also directed this docuseries, so you know it's good. Over the course of four seasons, the Last Chance U crew followed football teams from two junior colleges (East Mississippi Community College in Scooba, Miss. for Seasons 1 & 2, and Independence Community College in Independence, Kan. for Seasons 3 & 4). Like Cheer, the show highlights athletes struggling to find structure amid difficult upbringings.
Article continues below advertisement
'Killer Inside: The Mind of Aaron Hernandez' (2020)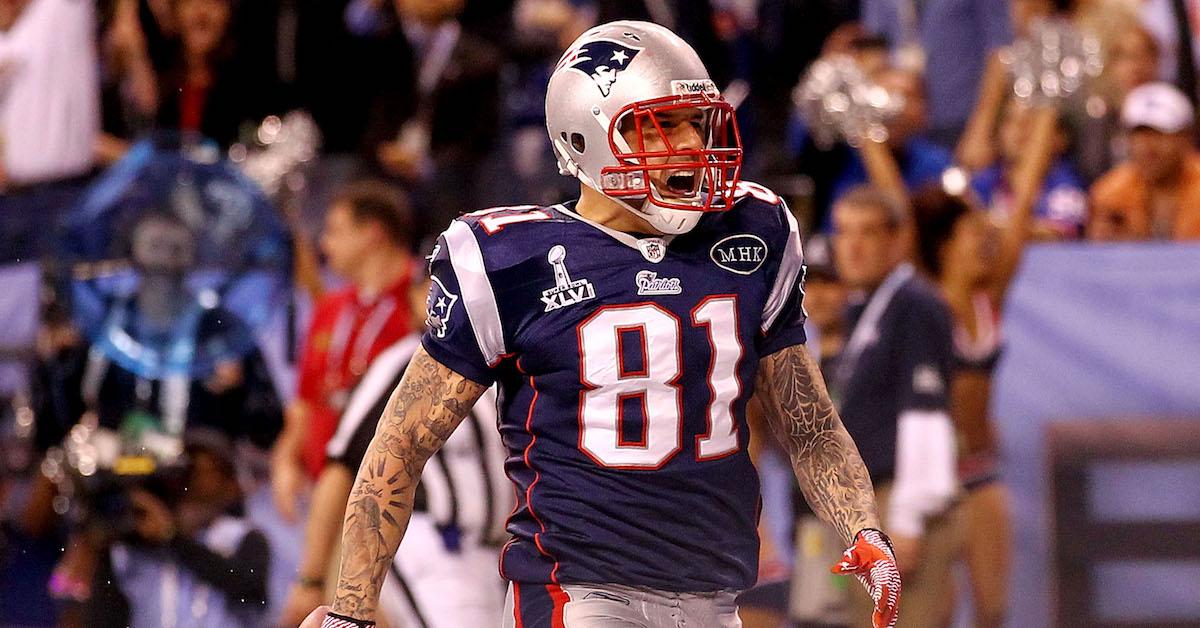 Rated: TV-MA
Again, not a movie, but we had to put this three-part docuseries on the list. Yes, it is true crime, but it also digs deep into Aaron's posthumous CTE diagnosis, the result of repeated head injuries sustained during his career as a tight end. Did extensive damage to the athlete's frontal lobes lead him to become a killer? This is a must-watch if you're at all curious about the impact football can have on a player's brain.