'Nailed It!'s Guest Judges Are the Best Part of Season 3
As any viewers of Netflix's 'Nailed It' already knows, the guest judges are what makes the messy competition so fun to watch. So who are the guest judges for Season 3? Plus, everything you need to know about them and their restaurants.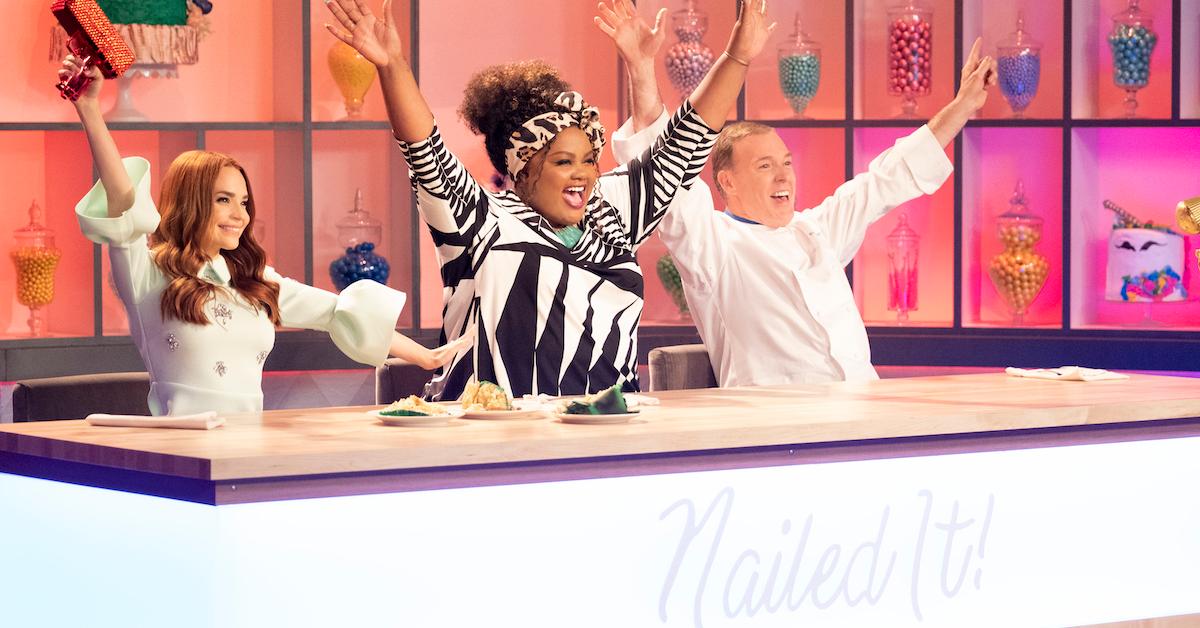 As fans of Netflix's messy cooking competition show Nailed It! already know, it's the guest judges (OK, and cameraman Wes) who make the show worth watching. Now that the show has returned for its much anticipated third season, we can confirm that the guest judges this time around are nothing short of absolutely spectacular.
From actors and gaming icons like Felicia Day to world-renowned pastry chefs like Hubert Keller, you're sure to recognize some of these familiar faces. But who exactly are Season 3's guest judges?
Article continues below advertisement
1. Episode 1: "The Marvel Episode!" — Guest Judge: Felicia Day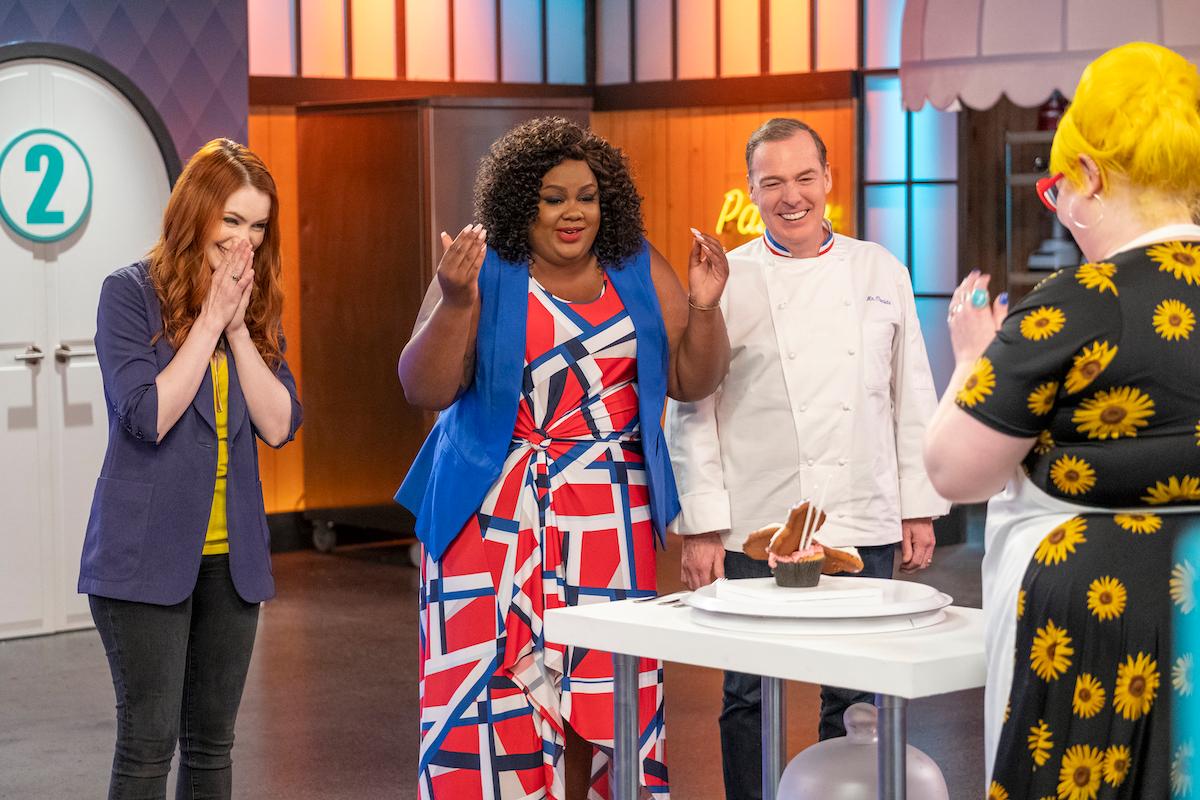 The bakers on Nailed It! are extremely amateur, but they try to muster up some superpowers to create Marvel-themed cupcakes and a Black Panther cake. Actress, writer, gamer, and web series creator Felicia Day joins the judge's panel.
Felicia created, wrote, produced, and starred in the award-winning web series The Guild, which is based on her real-life experience as a gamer and ran for six long seasons. Her other TV roles include playing Vi in Buffy the Vampire Slayer and Charlie Bradbury in Supernatural.
You can catch her series The Guild on Netflix, and follow her on Instagram here.
2. Episode 2: "Cake-O-Phobia" — Guest Judge: Natalie Sideserf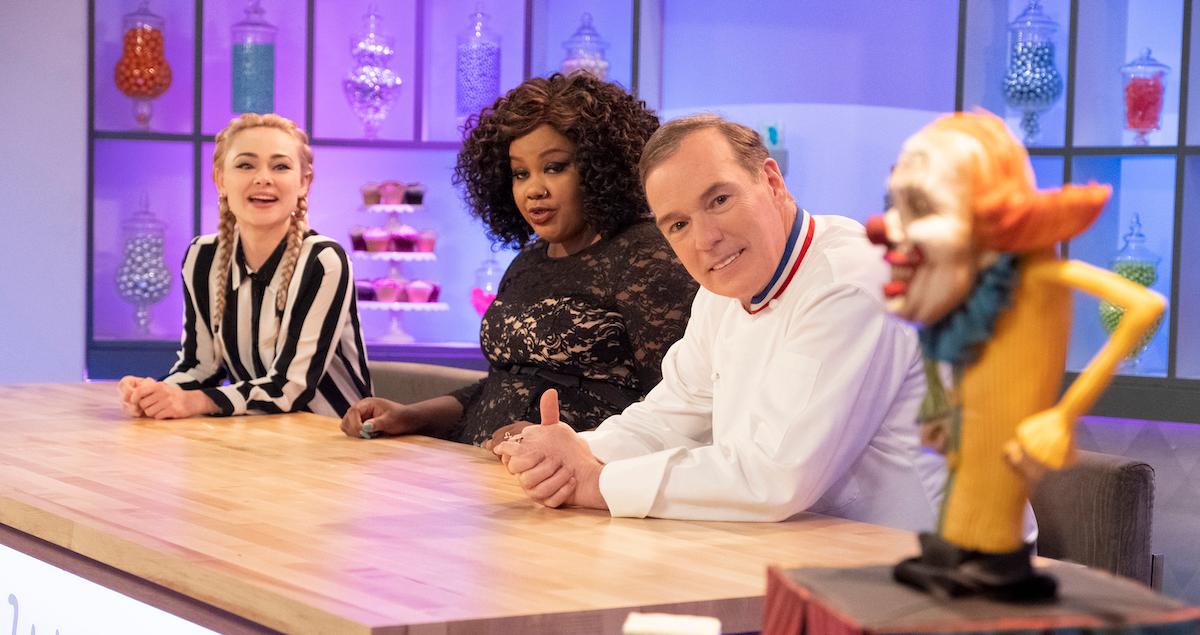 The amateurs need to make some creepy-crawly bug cookies and a clown cake that looks straight-up terrifying in the "Cake-O-Phobia" episode of Nailed It! And they have the perfect person to guest judge their endeavors: baking magician Natalie Sideserf.
Natalie is a celebrity chef who specializes in hyper-realistic cake sculptures. She broke out as a star baker in 2013 when her brother posted a picture of a cake she made, a bust of singer Willie Nelson, to reddit. The post got over 1.2 million views, and although that was her first cake sculpture, she decided to open her own company, Sideserf Cake Studio, soon after.
See her creations and follow her on Instagram here.
Article continues below advertisement
3. Episode 3: "Masterpiece or Disasterpiece?" — Guest Judge: Betsy Sodaro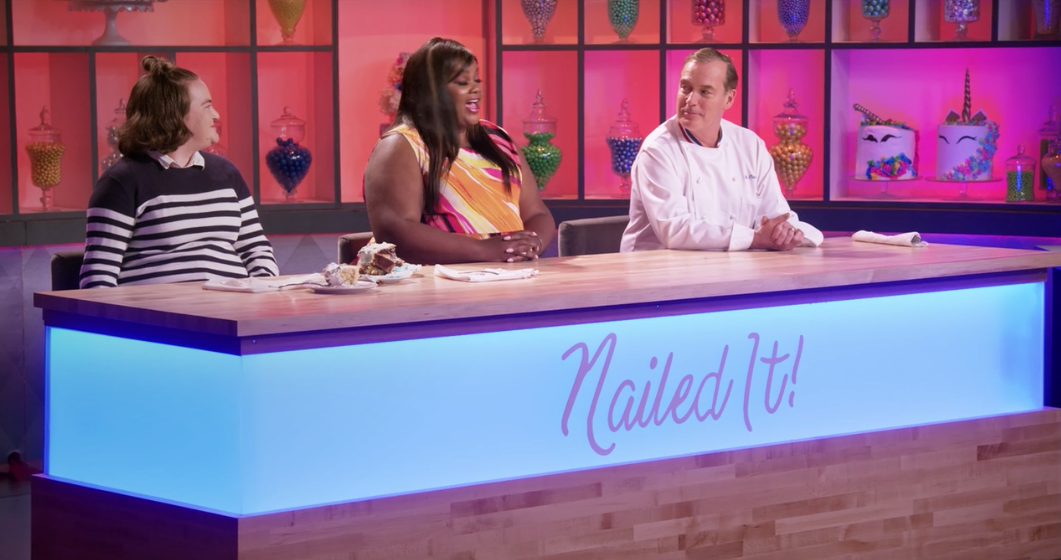 The amateur bakers try their hand at mixing baking with art and attempt gingerbread self-portraits, as well as a sculpted cake replica of Michelangelo's "David." Uh oh. Actress and comedian Betsy Sodaro joins hosts Nicole and Jacques on the judge's panel.
Betsy got her start at Upright Citizens Brigade and starred in Another Period, as well as Animal Practice and Clipped. Betsy is also an accomplished voice actress who has lent her talent to the new Teenage Mutant Ninja Turtles, in which she plays Groundhog, as well as to Bob's Burgers, where she voices some side characters.
You can catch Betsy live every week with Bangarang! at UCB and follow her on Instagram here.
Article continues below advertisement
4. Episode 4: "Prehistoric Bakes" — Guest Judge: Rosanna Pansino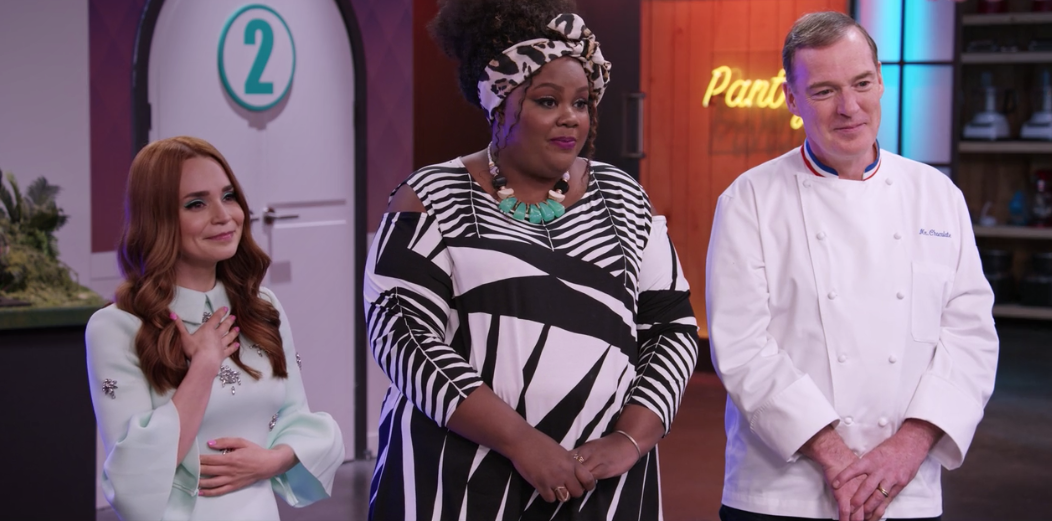 The amateur bakers turn back time in Episode 4 of Nailed It! They have to try and make Neanderthal cupcakes and a tropical-flavored T. rex cake. To be honest, that sounds like it could be a tough challenge even for professionals. YouTube sensation and baker Rosanna Pansino joins Nicole and Jacques on the panel.
Rosanna is a baker, author and YouTuber best known for her series "Nerdy Nummies," in which she makes unique baked goods inspired by her favorite video game, comic book, and sci-fi characters. The show is one of YouTube's best performing baking shows with over 7 million subscribers and 2 billion views since Rosanna launched the channel in 2010.
Recreate some of her yummy creations with her cookbook, The Nerdy Nummies Cookbook: Sweet Treats for the Geek in All of Us, and follow her on Instagram here.
Article continues below advertisement
5. Episode 5: "Oui Can't Bake!" — Guest Judge: Hubert Keller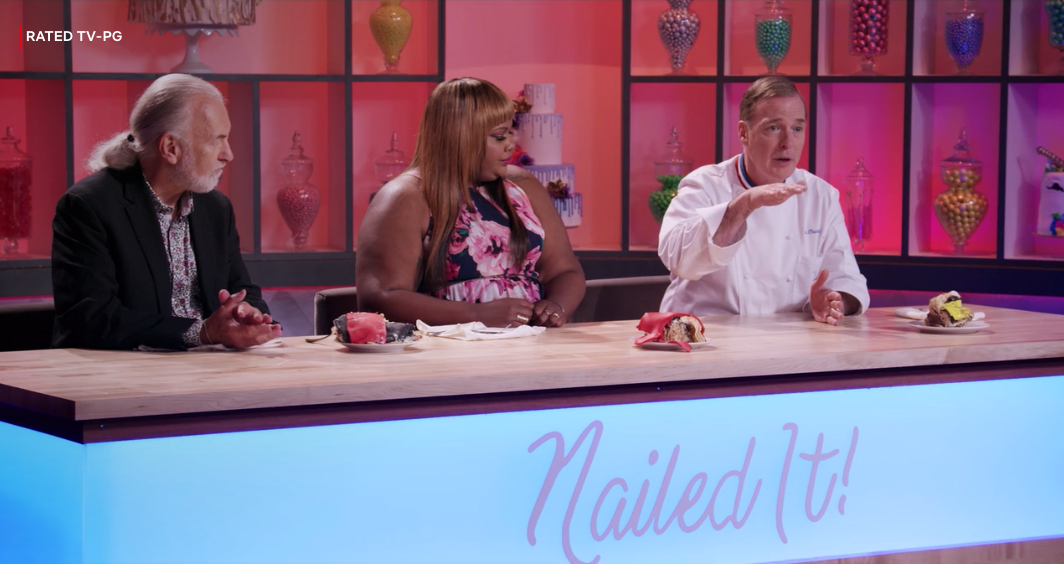 The pressure is on in Season 3's penultimate episode as the amateur bakers have to try and impress two French chefs with their own puffed éclairs and a layered bust of Napoleon Bonaparte. World-famous French chef Hubert Keller joins the judge's table.
You may recognize Chef Hubert from his time as a judge on Top Chef and as a runner-up to Rick Bayless in Season 1 of Top Chef Masters. Trained in classical French cooking techniques, Hubert came to the U.S. in the 1980s and currently heads some of America's most delicious restaurants, such as Fleur at the Mandalay Bay in Las Vegas, and Burger Bar in Vegas and San Francisco. He and his restaurants have won multiple awards including a James Beard Award and a Michelin star.
If you can't afford to go to his restaurants, catch reruns of Hubert's PBC cooking show, Secrets of a Chef, in which he transforms his award-winning dishes into easy-to-make at-home recipes. Or rewatch his season of Top Chef Masters, it's honestly incredible.
Article continues below advertisement
6. Episode 6: "Ready to Wear, Ready to Eat" — Guest Judge: Charles Phoenix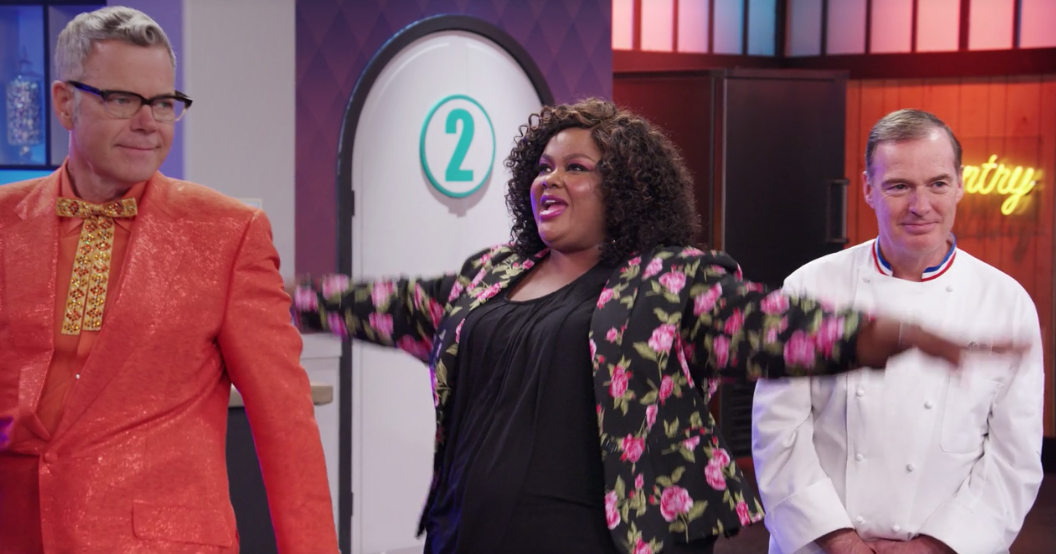 The amateur bakers have to combine fashion and fondant in "Ready to Wear, Ready to Eat" and try their hands at fondant-covered doll cakes as well as an edible headdress decorated in fruit. The guest judge for the last episode of the season is Charles Phoenix.
Charles is a pop culture historian, chef, and author who specializes in 1950s and 1960s Americana. He's known for his live comedy "Retro Slide Shows," which are colorful laugh-out-loud celebrations of retro American pop culture, eccentric test kitchen videos, and colorful coffee table books. And this isn't Charles' first time judging baked goods. He's also appeared as a judge on Cake Wars: Christmas and is often a guest on NPR.
Follow him on Instagram to stay up to date with what he's cooking up next, here.
Stream Season 3 of Nailed It! on Netflix today.