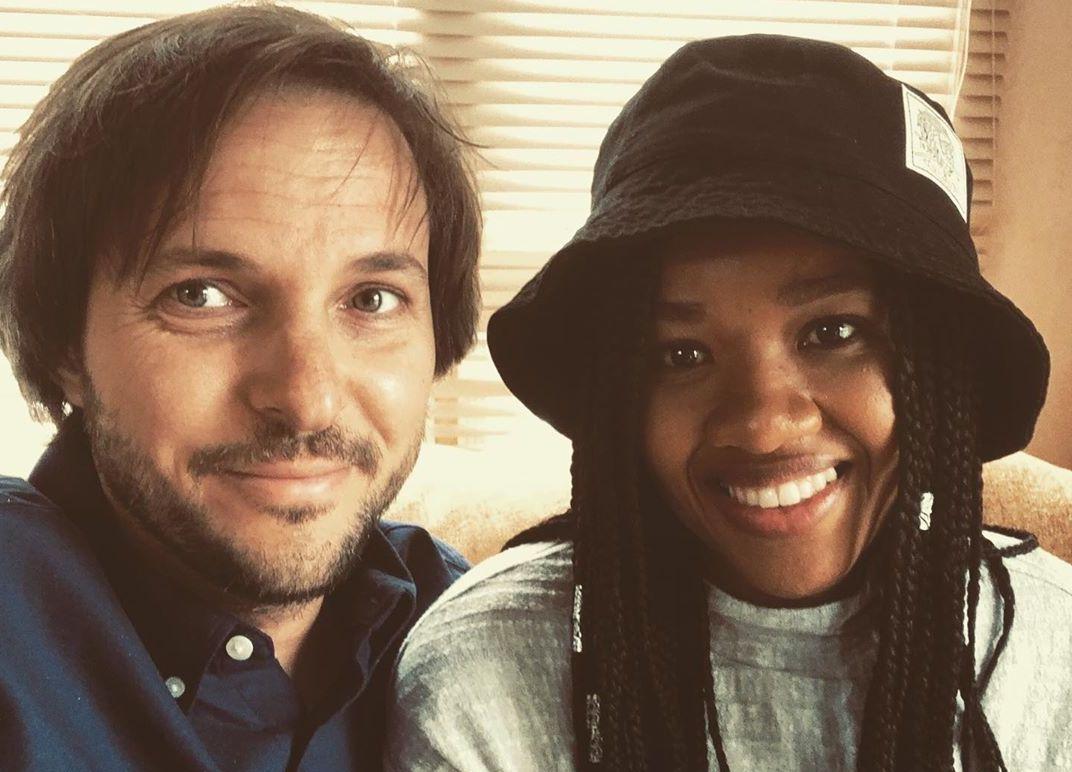 Musical Prodigy Nandi Bushell Has Her Parents' Unconditional Support
It's not every day that you see a ten-year-old girl completely jamming out on a drum set or a guitar. It's especially not every day that you see that young girl drum battling legendary musicians like Dave Grohl. Well, that's everyday life for Nandi Bushell and her family, but make sure to add a bass and keyboard as well, because she truly can play everything.
Article continues below advertisement
Nandi has become somewhat of an Internet sensation lately with the incredible song covers that she posts to her social media channels. Her immense talent at such a young age has gotten a lot of people noticing her and for a ten-year-old, that can be a lot of pressure. Thankfully, she has her parents by her side to help guide her through fame.
Nandi's parents are John and Lungi Bushell.
Nandi's mother, Lungi, hails from Esikhawini in KwaZulu-Natal, a coastal South African province. Her father, John, is British. The two met when Lungi took a gap year in London, and the rest was history.
Article continues below advertisement
According to John, Nandi inherited her musical talent from his side of the family. "I have been in bands since I was 16," John told the Sunday Times in South Africa. "I have met a lot of drummers over the years, really good ones. I can't play the drums but I understand good timing."
Article continues below advertisement
He also recalled the moment when the entire family's life changed — bringing home a toy drum set for Nandi. "When we brought the toy drum kit home when Nandi was five, she instantly kept a beat going with perfect timing. I could not believe what I was hearing. It was beat-perfect and instinctive," he explained.
Article continues below advertisement
Nandi credits her parents for showing her the classic songs she covers in her videos.
There is only one way that a ten-year-old can discover bands like The Beatles and Nirvana. Nandi credits her dad for expanding her wide range of music knowledge at such a young age and showing her videos of drummers, like Ringo Starr. "When I was five I loved listening to 'Hey Jude' by the Beatles," she said. "I like watching Ringo play the drums. That's why I wanted to play the drums. Now I just love playing the drums. I like the way it makes me feel and it's so much fun."
Article continues below advertisement
Nandi enjoys her time with her family, especially her dad, because he introduces her to new music and artists via YouTube. "Every weekend daddy, my brother, and I make pancakes and watch music videos on YouTube," she told the Sunday Times.
Nandi's mother makes sure she knows and embraces her South African heritage.
While the Bushell family lives in Ipswich in Suffolk, England, they make sure to visit South Africa as well, and they attended a wedding there within the past year.
Article continues below advertisement
Her mother said that Nandi and her brother, Thomas, have a great connection with the country where she was born. Nandi has been seen on social media wearing traditional Zulu beads and African print T-shirts. Even some of her drums have African beads and fabric on them. "Nandi always enjoys the traditional Zulu dishes when we visit, most of all my mother's cooking," Lungi explained.