Nat Wolff Fought Hard for His 'Joe vs. Carole' Role as One of Joe Exotic's Husbands
Peacock's 'Joe vs. Carole' will see Nat Wolff play one of "Tiger King" Joe Exotic's husbands, Travis Maldonado.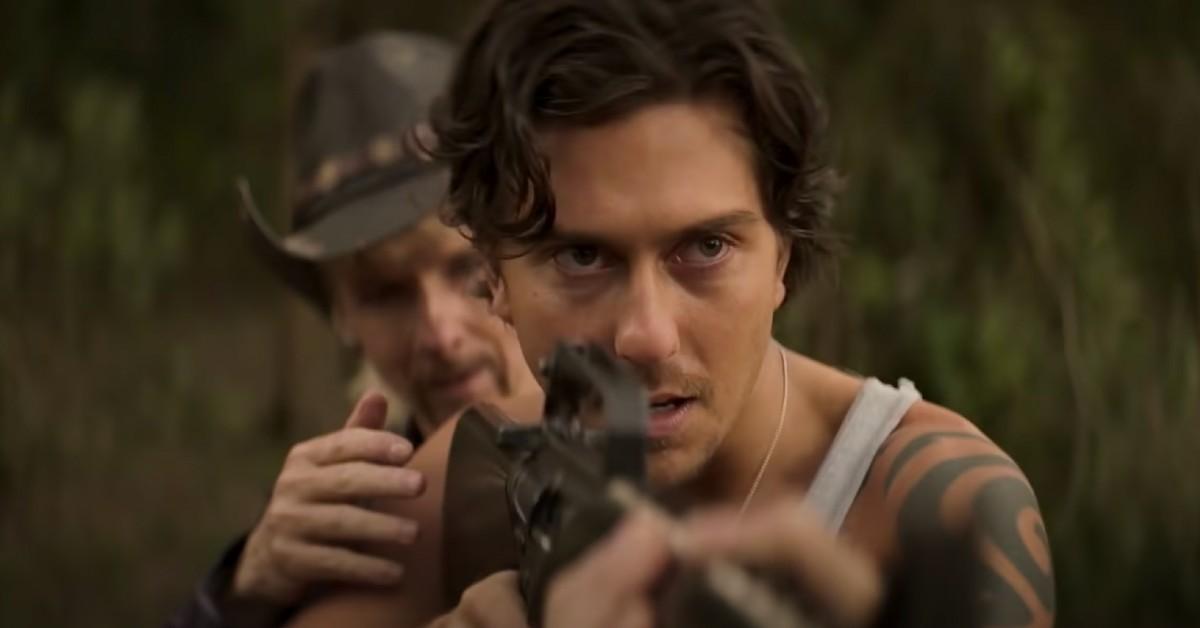 The catty feud between captive tiger zookeeper Joe "The Tiger King" Exotic and CEO of Big Cat Rescue Carole Baskin was the center of the pandemic's first binge-viewing sensation — aka Netflix's Tiger King: Murder, Mayhem and Madness. The rivalry between the eccentric loud-mouthed, mullet-donning polygamist and the quirky "Mother Teresa of cats" came to a head when Joe was convicted of trying to hire two men to kill Carole. He was sentenced to 22 years in federal prison in January 2020, a sentence that was lessened to 21 years in January 2022.
Article continues below advertisement
While the murder-for-hire case was arguably the wildest thing about the viral true crime docuseries, cult-like behaviors, Carole's missing husband (who has supposedly been living his best life in Costa Rica), and Joe Exotic's multiple husbands certainly added to the bonkers storyline.
In Peacock's highly anticipated scripted miniseries Joe vs. Carole, Kate McKinnon (Saturday Night Live) plays Carole Baskin, John Cameron Mitchell (Hedwig and the Angry Inch) plays Joe Exotic, and Nat Wolff (Paper Towns) plays Travis Maldonado, one of Joe's husbands. Let's delve into the short-lived marriage between Joe and Travis as well as the tragedy that ended Travis's life.
Article continues below advertisement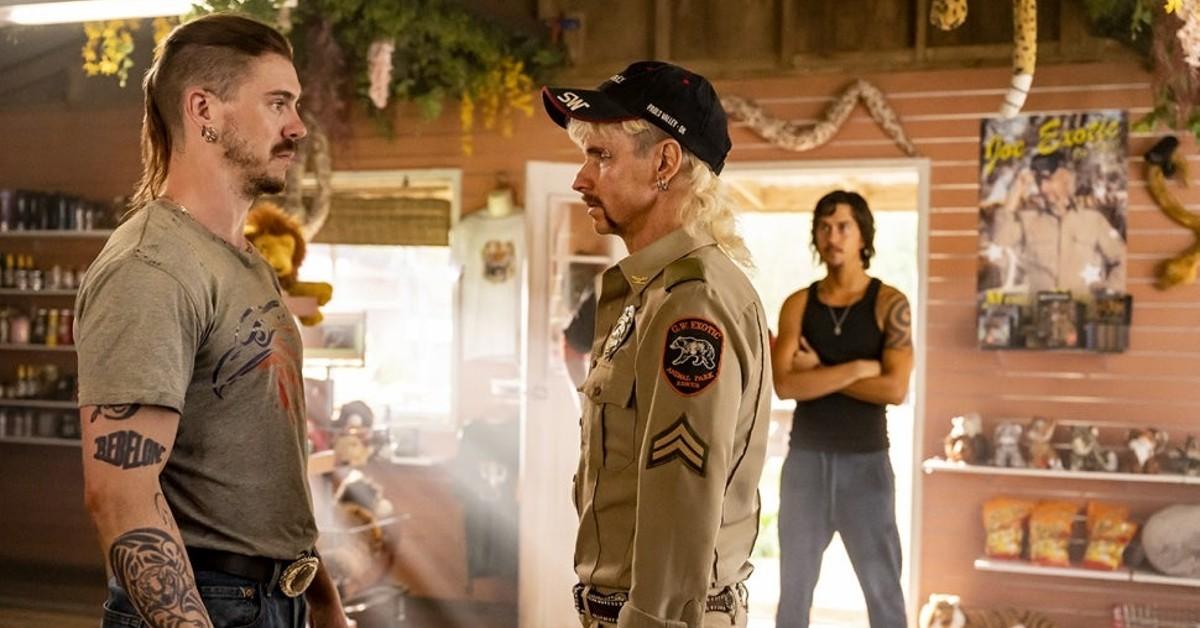 Travis Maldonado first arrived at Joe Exotic's zoo — the Greater Wynnewood Exotic Animal Park — in 2013.
According to Men's Health, 19-year-old Travis married Joe and Joe's longtime partner John Finlay (yes, and) less than one measly month after arriving at Joe's zoo. See, Travis was a troubled man with a history of meth addiction; he hoped working with animals would soothe some of his mental torment and aid in his battle with addiction.
Article continues below advertisement
It's not exactly clear as to how Joe got Travis and John to wed him, as they both identified as straight! "I fell in love with straight guys," Joe Exotic says in an episode of Tiger King. But it was clear that Travis — who reportedly had affairs with several zoo employees — wasn't happy in the slightest. He was a tortured soul.
On Oct. 6, 2017, Travis fatally shot himself in the head in what can only be described as a horrible accident. Though Travis did in fact point a loaded gun at his own skull while in the zoo's gift shop, he confidently stated that the gun wouldn't go off without a magazine inside it. He pulled the trigger and was devastatingly proved wrong.
"My entire soul died," Joe said of Travis's death, as reported by Texas Monthly.
Article continues below advertisement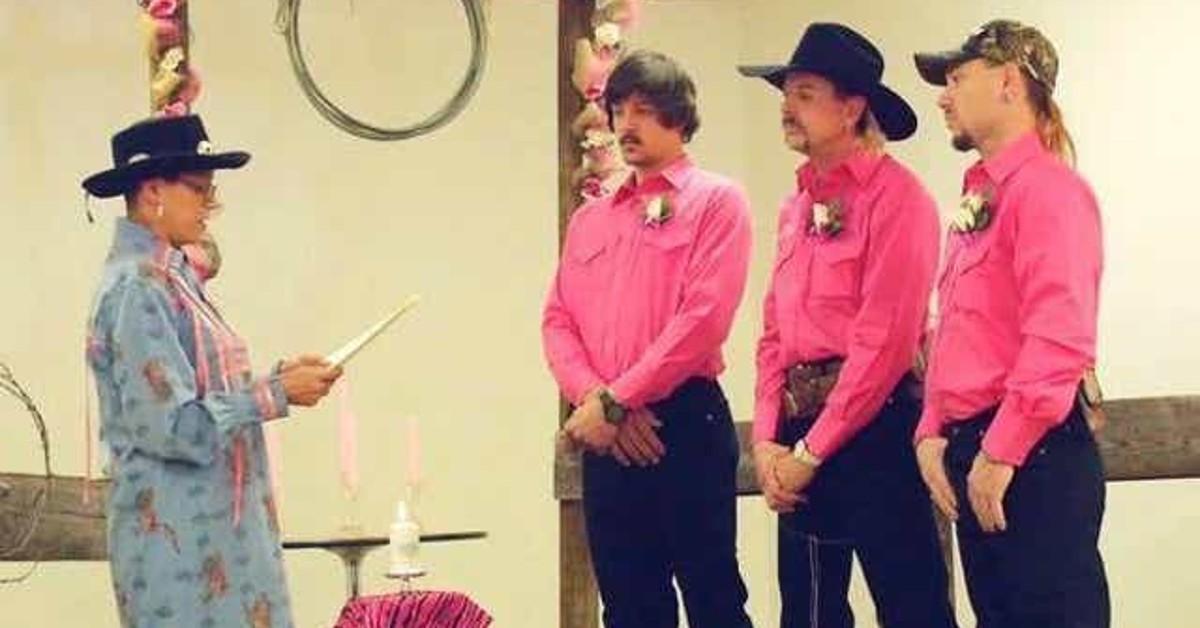 Nat Wolff felt an instant connection with Travis while watching 'Tiger King' on Netflix.
"I really fought for the Joe vs. Carole role because they said, 'We like Nat, but we like him for the other husband part.' I just didn't feel right for that part. There was something about Travis on the documentary series that I connected with immediately," the Naked Brothers Band star told Backstage in an interview.
Article continues below advertisement
"I sent an email to my agents a year before the audition process even happened, and I said, 'If they ever make a version of Tiger King, I have to play this guy.' I fought to audition for that part when they wouldn't see me. I came into my audition for Travis as Travis. I worked on the physicality and the voice and spent hours watching footage of him and listening to him. I tried to treat it like I had the part already," Nat continued, clearly passionate about Travis's story.
Travis Maldonado's story is equally baffling and tragic, and we know Nat Wolff will handle the role with care and compassion.
All eight episodes of Joe vs. Carole will be available to stream via Peacock on March 3, 2022.