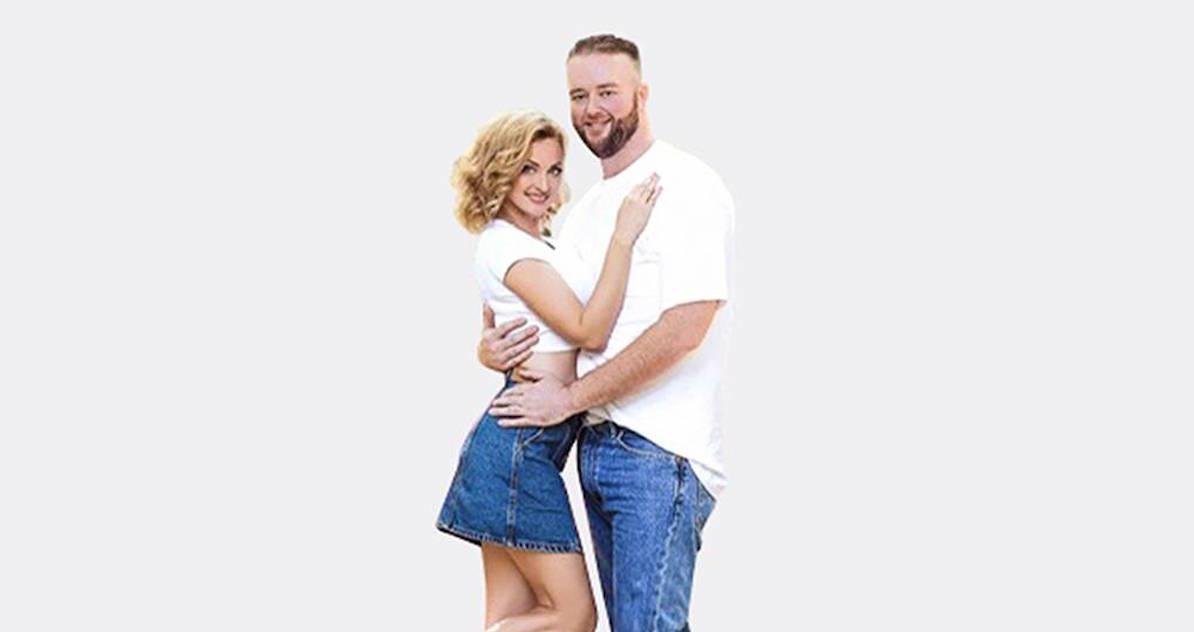 This '90 Day Fiancé' Season 7 Couple Got Engaged on Their Second Date
Natalie and Michael from '90 Day Fiancé' are one of the couples on the new season. We've got the scoop on who they are ahead of the premiere.
While it's normal for some friends to do certain things at the same time, we've never quite seen a couple get engaged on 90 Day Fiancé because the groom-to-be's best friend also got engaged to an overseas bride. Mike, from Washington, and Natalie, from Ukraine, are one of the couples on Season 7 of the hit TLC show, and they were set up by Mike's best friend, who also got engaged to a woman in Ukraine.
Article continues below advertisement
Mike has battled extreme heartbreak before, and the couple is banking on the age-old adage that opposites really do attract in order to make their relationship work. Who are Natalie and Michael from 90 Day Fiancé? We're breaking down all that we know about the unlikely couple ahead of the Season 7 premiere.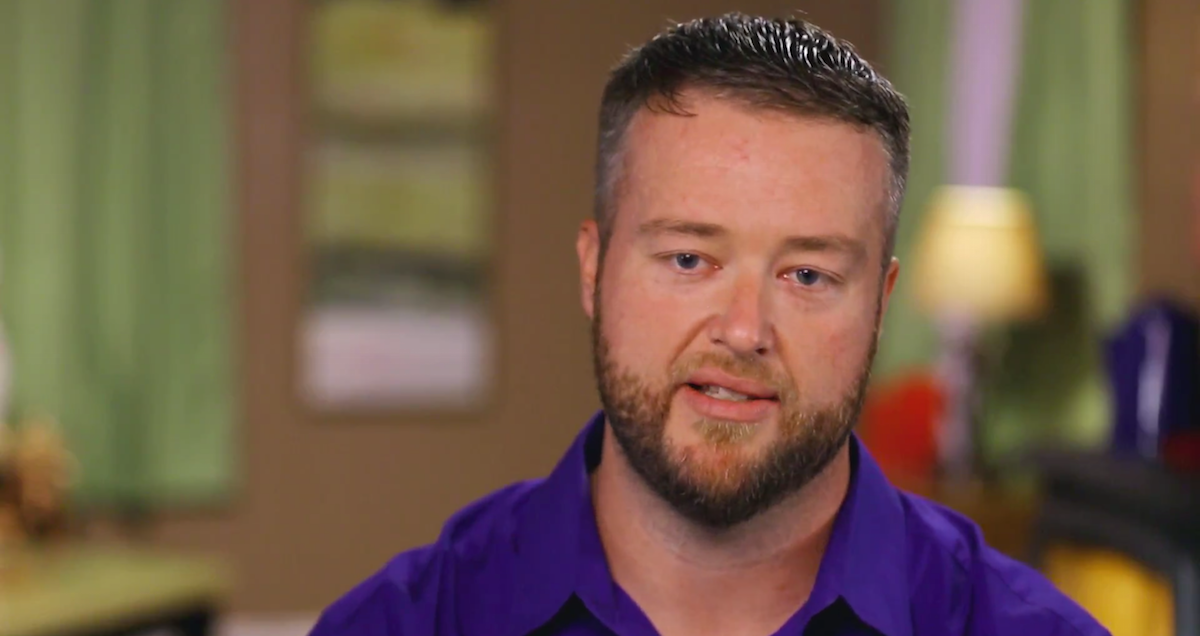 Article continues below advertisement
Who are Natalie and Michael from 90 Day Fiancé?
The distance between Seattle and Ukraine adds a whole new meaning to the term "long distance relationship," but that's what Michael (34) and Natalie (35) are doing on the show. The couple first met when Mike's best friend, Matt, got married to a woman named Svetlana from the Ukraine. Matt wanted to set his buddy up with one of Svetlana's friends, and Mike was instantly attracted to the blonde beauty.
"I've got lots of positive energy, and I think people just feed off it," Mike says in the teaser trailer. "I have been married one time. She ended up leaving me for another woman. After my divorce, I was hesitant at first, but when I first laid eyes on Natalie, I was just like in shock."
Article continues below advertisement
Mike eventually flew to Ukraine to meet his online love, and he felt a further connection. After going to Paris together — which was their second in-person meeting — Mike popped the question at the Eiffel Tower. On the show, Natalie is making her way to Seattle to begin the wedding process.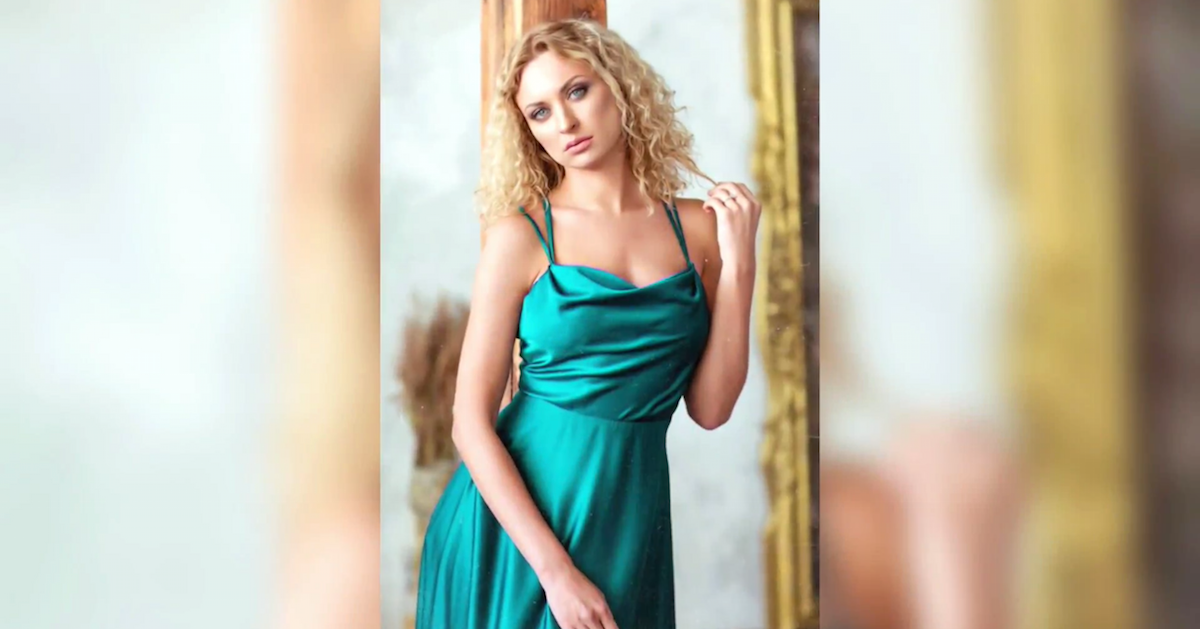 Article continues below advertisement
The couple is certainly aware that they are not a perfect match on paper. Mike admitted that he's hopeful that their differences will compensate each other, instead of proving to be the straw that breaks the camel's back.
"They say opposites attract, he said. "She's a vegetarian, I love my meat. She's religious, I'm non-religious. She's very elegant and I am kind of a big ogre. She's a beauty and I'm the beast." What a lovely self-description, Mike.
Mike has a big secret that he's nervous to tell Natalie.
The drama between the two will be over their differences, according to the teaser. Though Mike lives near Seattle, his home base is definitely more rustic and isolated than Natalie is used to. Her devout religious beliefs will also pose an issue to Mike, as he is apathetic on religion and doesn't feel a need to attend church, while it's a big part of Natalie's life.
There's also an issue hinted at on the trailer that we're not privy to yet. But, it looks like it'll be a doozy
"I've gotten myself into a bit of a pickle," he says. "I will ultimately tell her the truth."
Whether this secret has to do with his ex-wife, his finances, or things he's told Natalie to encourage her to move to the U.S., we know it'll be juicy because that's the nature of the show.
90 Day Fiancé airs on Sundays at 8 p.m. on TLC.