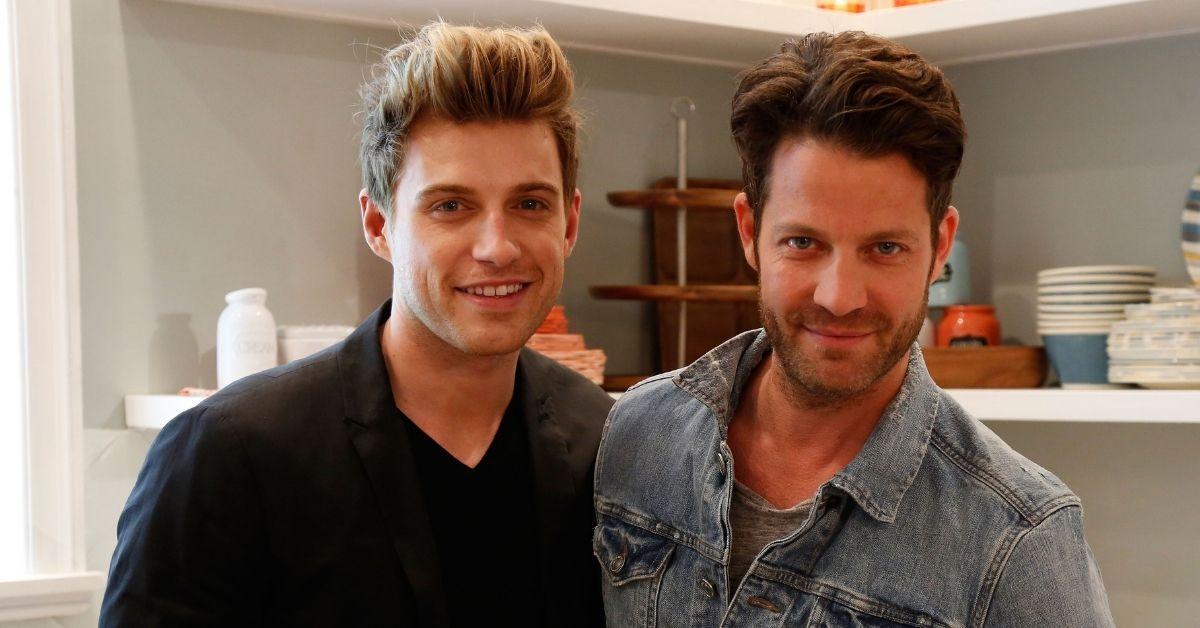 HGTV's Nate Berkus and Jeremiah Brent's Son Was Named After Nate's Ex-Partner
By Kelly Corbett

Oct. 5 2021, Published 1:24 p.m. ET
On Oct. 5, The Nate & Jeremiah Home Project, which stars designers Nate Berkus and Jeremiah Brent will premiere on HGTV and Discovery Plus. This six-episode docu-series follows the couple-turned-business partners to meeting with families. Once the deal is done, they sort family heirlooms and then, Nate and Jeremiah work their design magic and give each home a major facelift.
Article continues below advertisement
If you're not familiar with these seasoned designers, who previously headlined TLC's Nate and Jeremiah by Design, keep reading. Nate Berkus and Jeremiah Brent are the ultimate power duo when it comes to revamping dull interiors and raising their two children, Poppy and Oscar. Here's everything we know about their relationship.
Nate Berkus and Jeremiah Brent have been married since 2014.
Nate Berkus and Jeremiah Brent initially crossed paths in the late 2000s. Nate was an interior designer in New York City, while Jeremiah worked in the fashion industry in Los Angeles. As Jeremiah previously told Oprah.com, "We were friends for years and then we randomly ran into each other at a mutual friend's birthday party. He said, 'We should go out antique shopping,' because I was in New York for the weekend," Jeremiah explained.
Article continues below advertisement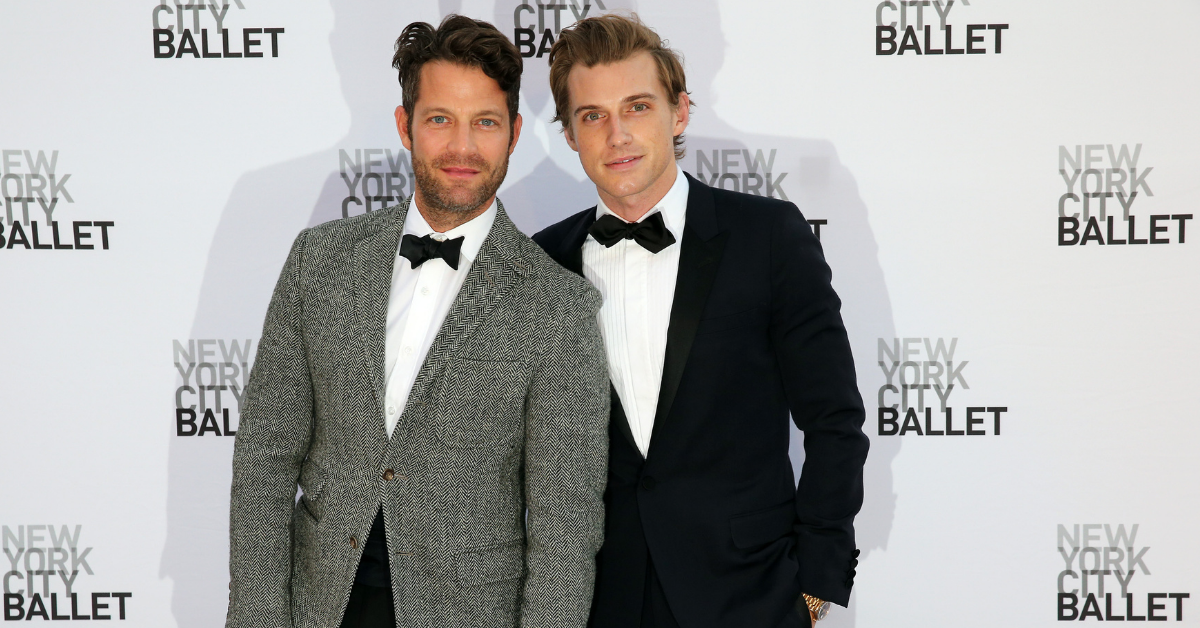 While Jeremiah wasn't wildly enthusiastic about going antiquing, he has no regrets about their first date. In fact, it went so well that he never returned to L.A. "I literally never left. It actually sounds scary when I say it out loud. It worked out," he told the outlet. "I definitely never really believed in true love because I didn't understand it but now I've experienced it so ... he's pretty good. He happens to be a really good guy, too, which helps," he continued.
Article continues below advertisement
After one year of dating, Nate and Brett got engaged in April 2013, in Peru. They tied the knot at the New York Public Library in May 2014.
Article continues below advertisement
Nate Berkus and Jeremiah Brent have two children together.
Nate and Jeremiah currently have one daughter and one son: Poppy and Oskar, respectively. In March 2015, Nate and Jeremiah welcomed Poppy into the family via a surrogate.
Article continues below advertisement
In 2018, they welcomed Oskar Michael Brent-Berkus into the family. Oskar's name actually holds a very special meaning to the couple.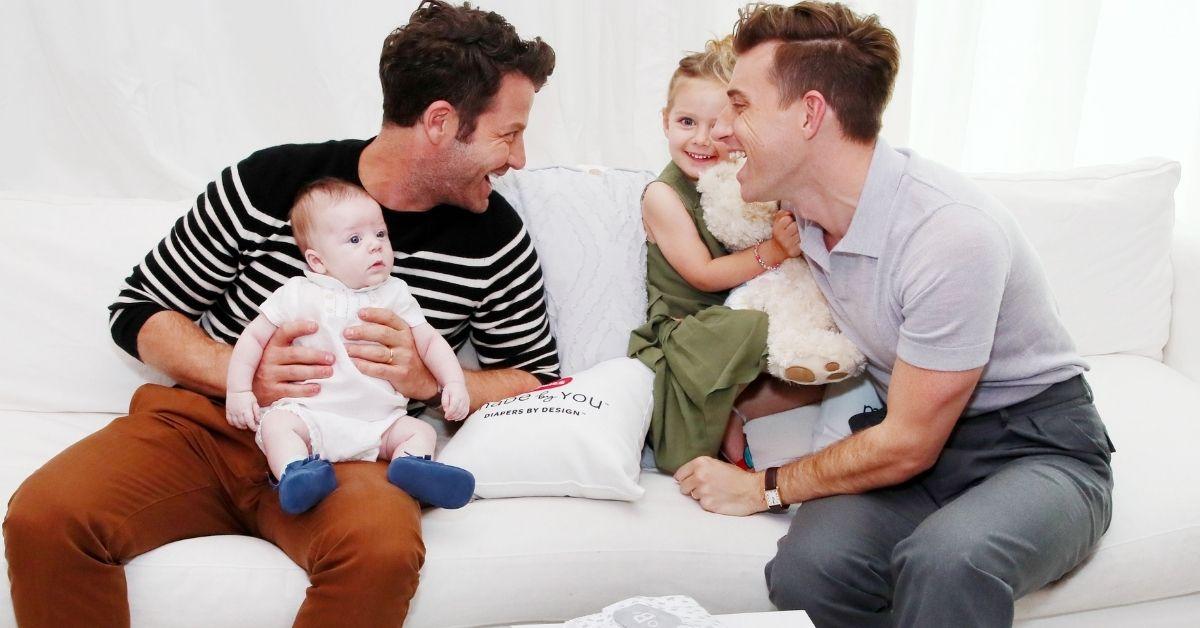 Article continues below advertisement
Before meeting Jeremiah, Nate was dating photographer Fernando Bengoechea. But in 2004 during a Tsunami in Sri Lanka, Fernando tragically passed away
Oskar was Fernando's middle name. In order to honor Nate's late ex, Jeremiah suggested that they name their second child Oskar. While it may be awkward to name your son after your husband's ex, Jeremiah explained to Oprah that he felt connected to Fernando. "That's a part of our love story, there's no two ways about it," he said.
Nate Berkus and Jeremiah Brent currently live in New York City with their two children.
After meeting and falling in love in New York City, Nate and Jeremiah packed their bags and headed to Los Angeles. In 2017, they gave Architectural Digest a tour of their new family home, which seemed perfect for accomodating their growing family. However, by 2020, Nate and Jeremiah had a change of heart and headed back to New York, claiming they missed the energy of the Big Apple. Currently, they live in a townhouse in the West Village neighborhood of New York City.