Celebrate National Bacon Day With These Mouth-Watering Deals
National Bacon Day is coming up on Monday, Dec. 30, so make sure to celebrate with each of these delicious deals — your wallet will thank you.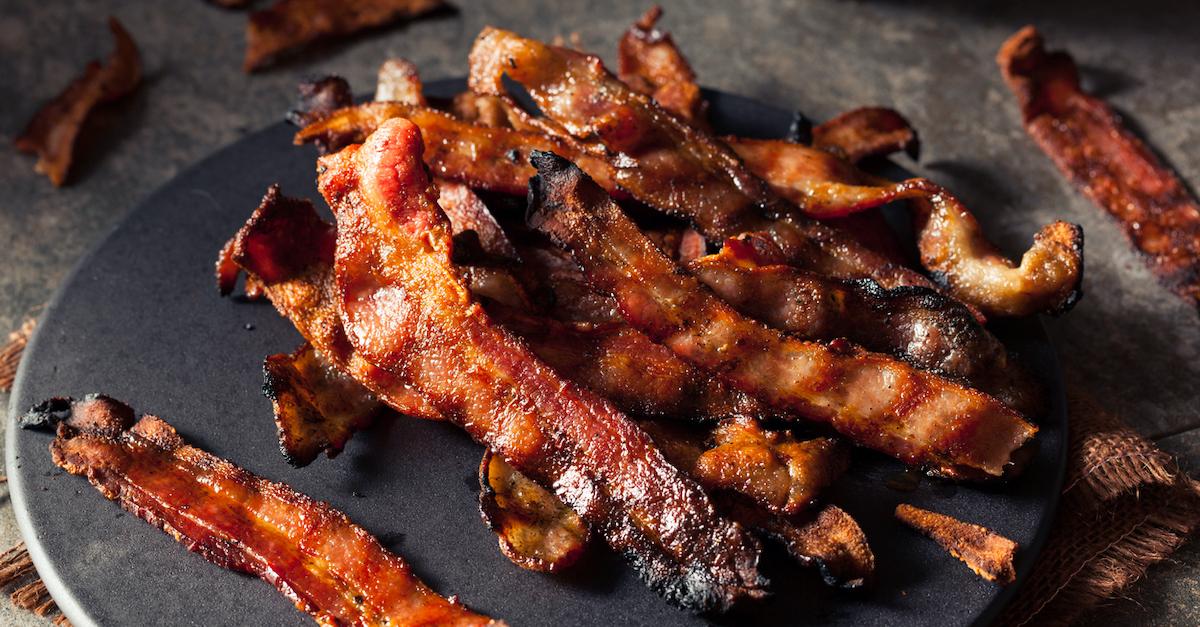 Every carnivore and bacon aficionado out there has most likely already planned out their eating itinerary for National Bacon Day, which falls on Monday, Dec. 30. Since bacon is one of life's greatest gifts, a number of restaurants, butchers, and grocery stores out there are doling the sacred meat out for cheap, ultimately making sure everyone gets a chance to celebrate.
National Bacon Day deals you won't want to miss:
So make sure to get in on any of these tantalizing National Bacon Day deals... your wallet and stomach will definitely thank you.
Article continues below advertisement
1. 16 Ounces of Smithfield Bacon for $2.99 at Food Lion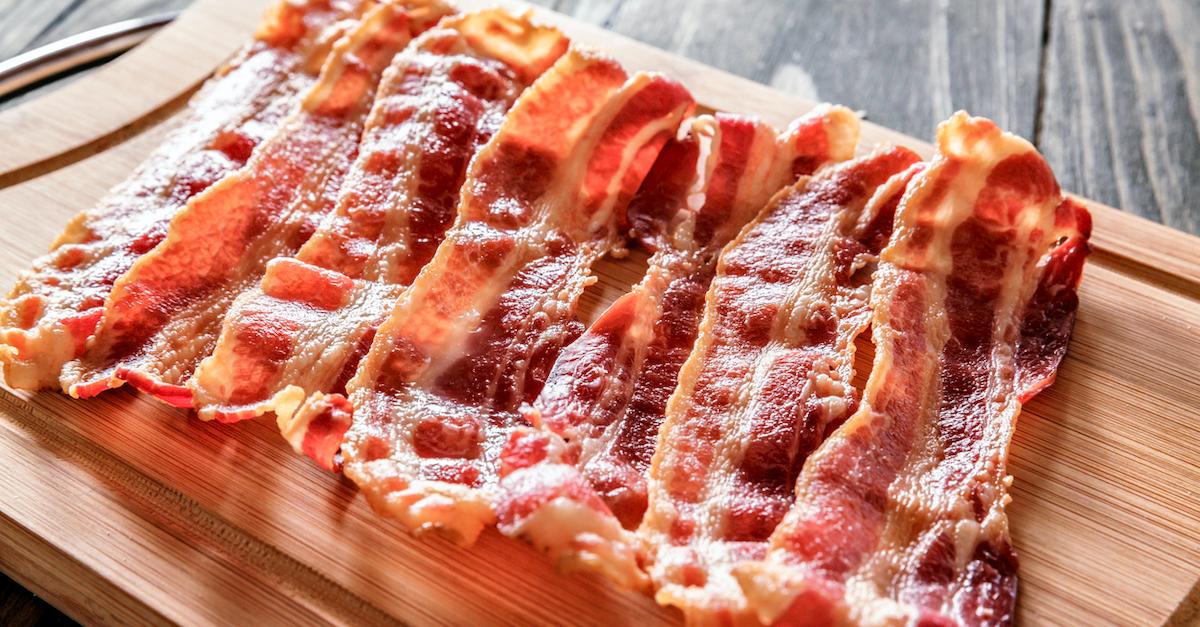 Leading up to National Bacon Day, from Friday, Dec. 27 through Sunday, Dec. 29, Mid-Atlantic and Southeast-based grocery chain, Food Lion, will be selling 16 ounces of Smithfield bacon for only $2.99, according to WRAL. So prepare for a full-blown grease fest on actual Bacon Day — things are about to get real meaty up in here.
2. Specialty Bacon at S&P Artisan Butcher Shop
For the entire weekend leading up to National Bacon Day, Pennsylvania-based butcher, S&P Artisan Butcher Shop, is offering all kinds of bacon imaginable — House Bacon, Pepper Bacon, Hot Pepper Bacon, Honey Garlic Bacon, Bourbon & Brown Sugar Bacon, and Beef Bacon. Is your stomach rumbling yet? All of it officially became available on Thursday, and will be around until they sell out, so get there ASAP.
Article continues below advertisement
3. $5 Bacon Double Stack or $4 for 4 Jr. Bacon Cheeseburger at Wendy's
If you navigate to "Meal Deals" on the Wendy's website, you'll notice the burger chain praised for its square patties is currently offering $5 Bacon Double Stacks, as well as a $4 for 4 Jr. Bacon Cheeseburgers, if you're feeding multiple hungry bacon lovers. Both of these sammies are bound to fulfill any and all of your grease-lovin' cravings.
Article continues below advertisement
4. Free Bacon at Ike's Love & Sandwiches
For the entire day on Monday, Dec. 30, San Francisco-based sandwich chain, Ike's Love & Sandwiches, is allowing hungry customers to add bacon to any sandwich for free, upon simply following the company on Instagram. So if you happen to be West Coast-based, this isn't an offer you'll want to pass up on.
Article continues below advertisement
5. Bacon & Beer Flights at The Beer Growler
Salem-based brewery, the Beer Growler, is celebrating Bacon Day by offering beer flights with bacon pairings on Monday, Dec. 30. The flight of specialty bacon will be prepared by none other than Chef Telford of River Birch Lodge, according to Journal Now, and each will be paired with three curated craft beers.
Article continues below advertisement
6.
It should come as no surprise that National Bacon Day happens to be one of my favorite holidays out there, so celebrating is a total must. Buy a few ounces of bacon to fry up at home, pair your bacon with beer, or indulge on the culinary staple in sandwich form. Either way, you're bound to have a glorious (and undeniably greasy) day on Monday, so prepare your palate for a day unlike any other. TBH, my stomach is already grumbling in anticipation.