Cheers to These Hilarious National Beer Day Memes
Tuesday, April 7 happens to be National Beer Day, so raise a glass (or three) to these hilarious memes which commemorate the beloved beverage.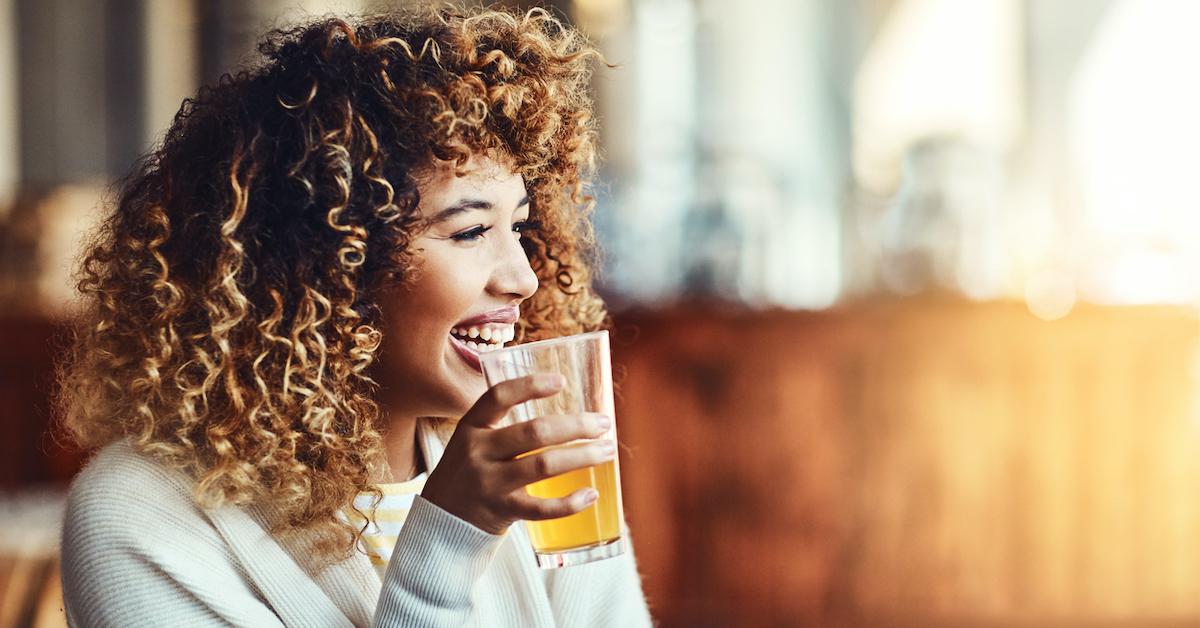 National Beer Day is coming up on Tuesday, April 7, and although we'll unfortunately be celebrating holiday from the comfort of our homes — without a bar or brewery open in sight — honoring the beloved hoppy beverage is still entirely possible, and quite honestly mandatory. So enjoy these National Beer Day memes while you're sipping from your favorite six pack. We'll be cracking open a cold one with you, in spirit.
Article continues below advertisement
Picking the right beer to celebrate with tomorrow is absolutely VITAL.
Beware: if you decide to crack open a can of Bud Light, Miller High Life, or Pabst Blue Ribbon tomorrow, your friends and family may be convinced your taste buds are gone due to a nasty case of COVID-19... choose wisely, friends.
Dads worldwide are absolutely slaying in preparation for National Beer Day.
With no bars or breweries open for business right now, these dads were definitely onto something when they came up with the genius concept of "social distancing beers" — we may have to copy this idea for National Beer Day, TBH.
Article continues below advertisement
But these gals are nailing the quarantine game, too.
Karen and Nance are truly the BFFs you need in your life, on National Beer Day and quite honestly, every single day of the year.
Article continues below advertisement
Dreams of going back to reality be like:
Many of us are starting to realize that, although bars aren't deemed "essential businesses," they are — without question — essential in our hearts.
Article continues below advertisement
Really, who needs a boyfriend when there's beer?
While having a drinking buddy by your side is always ideal, the only drinking buddy you'll ever really need is a cold, crisp pint of beer... especially when the foam creates an adorable freaking face like this one.
Article continues below advertisement
National Beer Day might set off your inner Joe.
Not saying we'd go full Joe Goldberg on someone drinking Bud Light, but this may require locking someone in my glass cage. Hold on, let me get my baseball cap so nobody notices me lurking.
Article continues below advertisement
Start preparing your New Beer's Eve shopping list.
Expectations: we'd better stock up on healthy foods to snack on while we're drinking during National Beer Day tomorrow.
Reality: OK really, all we need is beer, chips, and peanut butter. All good.
Article continues below advertisement
A lot of us can relate to this these days.
Cracking open a few cold ones and binge-watching an entire season of The Office truly never sounded so enticing.
Article continues below advertisement
All we know is that National Beer Day might be a little different this year.
A lot of dogs out there will be diligently fulfilling the role of resident drinking buddy tomorrow, and we expect a lot of photos from that incredible hangout sesh. Either way, it's going to be great.
Article continues below advertisement
There's definitely no denying that your 2020 National Beer Day festivities will be far different from years past, but as long as you have a six pack (that preferably isn't Bud Light), your festivities are bound to be incredible. Zoom chats are going to pop off this year.