Pucker Up Because It's National Lipstick Day — Here Are the Best Deals
National Lipstick Day offers are the perfect way to improve your pout this summer. Find the right shade and sales on your favorite products.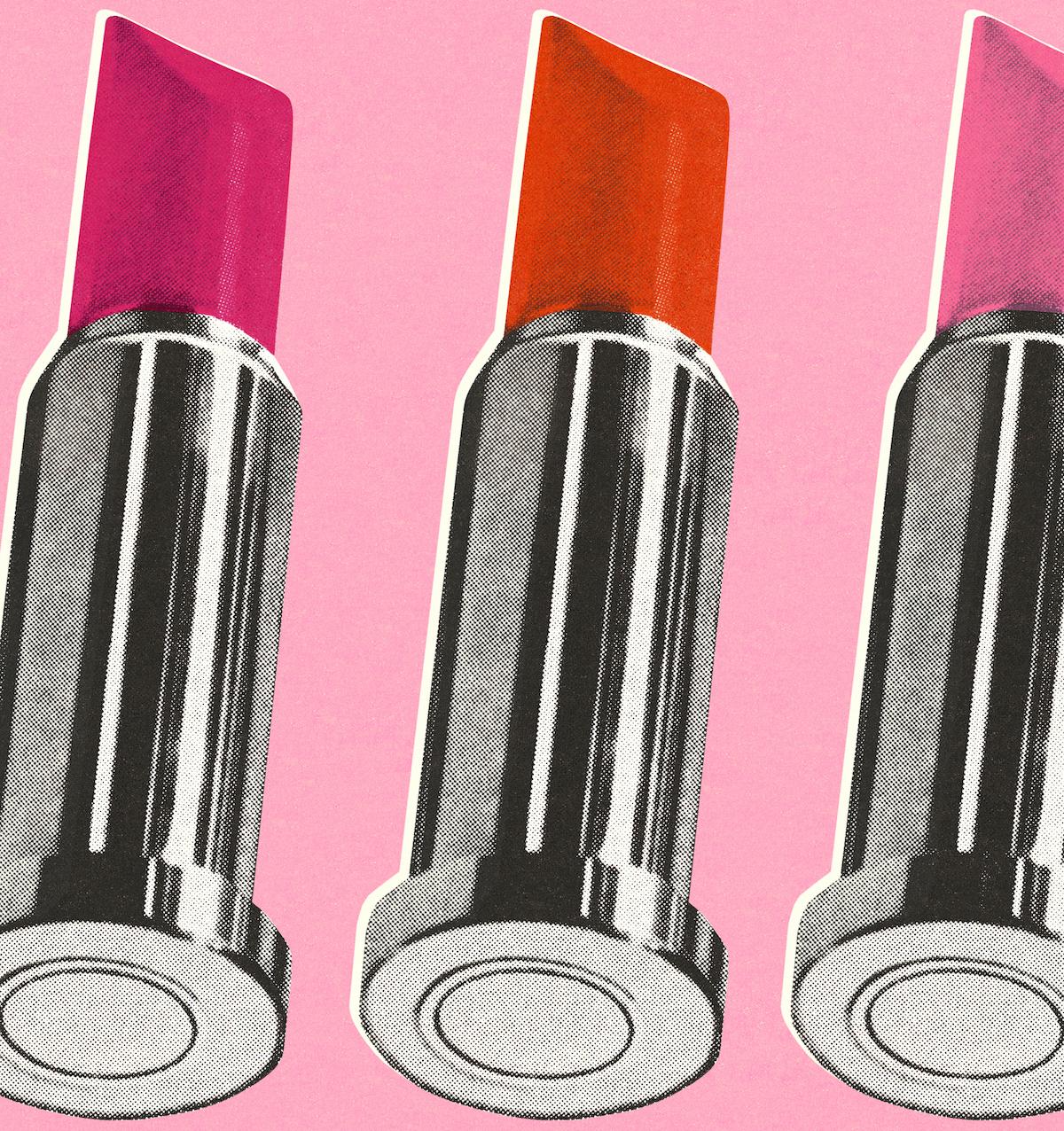 If you fancy yourself a makeup expert or you even just enjoy trying out new looks, then today might just be better than Christmas or your birthday. July 29 marks National Lipstick Day and the best makeup brands and stores out there are celebrating by offering hot deals on colorful shades and subtle staples.
Interested in trying out a new look for summer or have you been looking for an excuse to buy that bold new shade?
Article continues below advertisement
Check out these National Lipstick Day offers!
Even if you're more of a chapstick person, lipstick is always a fun way to elevate and complete a look. Whatever your reason is for indulging in a new lipstick, there are plenty of places you can get a smokin' deal. Here are the best National Lipstick Day offers for 2019!
Ulta Beauty
Ulta's National Lipstick Day offering rewards both online and in-store buyers. With free shipping on online orders and free online lipstick gifts with orders above $25, it's almost like Ulta is giving away their best lip products.
Plus, the store carries many of the brands that are included on this list (meaning you can get almost all the different deals in one place).
Article continues below advertisement
Anastasia Beverly Hills
If you only know this brand for being one of the prizes on Rupaul's Drag Race, then you might not understand how crazy this deal is. Until August 3, customers get a Buy One Get One deal with a choice of glosses ($16), matte lipsticks ($18), and liquid lipsticks ($20).
These lip products are vegan, so you can be assured that there is no animal cruelty or animal products involved in the manufacturing process. The colors range from simple nudes to a bold turquoise.
Article continues below advertisement
M.A.C.
M.A.C. is one of the most reliable and long-lasting brands on this list, and there's a reason for that. Though you can't expect a huge price cut on their products, there is a gift for those who spend $25 on any M.A.C. products.
A full-size lipstick is the reward for meeting that minimum purchase price, but buyers must be in the store to get the deal. There are eight shades to choose from, and they usually retail for $18.50. Those who spend more than $50 also get a lipstick case to store their shades.
Article continues below advertisement
Target
For those looking for more affordable lipstick options, Target has the perfect deal. All of their lipsticks are 25% off on July 29. Those who are interested should use the code LIPSTICKDAY online to get the sale.
This sale includes brands like Maybelline, e.l.f., Rimmel, Covergirl, and L'Oreal Paris.
Huda Beauty
If you're interested in a deal that lasts after the craziness of National Lipstick Day, Huda Beauty lets buyers have until August 4 to save. With the purchase of any full-price lip product, you can grab another one for free. Sounds like a BOGO deal we can get behind!
The lip products include matte lipsticks ($25) and lip sets ($25.)
Article continues below advertisement
Clinique
This deal isn't exactly a BOGO, but it's pretty close. Buy two shades at Clinique and get one free (as long as it's $19.50 or under). Lip balms, matte gloss, and traditional lipstick are all a part of this amazing deal.
Tarte
Tarte is a beloved luxury makeup brand, and many users say it's worth the splurge. There's no need for a splurge on National Lipstick Day, though. Every lip product is on sale for 50% off, including their famed quick dry matte lip paints (which are originally $20).
Article continues below advertisement
Smashbox
Smashbox is just as excited about celebrating National Lipstick Day as you are, and every lip product is $5 off. The brand is also tossing in a free gift with every lip product purchase, so use the code KISSME online.
Matte and creme lipsticks are also 40% off (they range from $21-$24 originally).
Urban Decay
Famous for their Naked palettes, Urban Decay is also offering a strong National Lipstick Day deal with a free Vice Lipstick with any purchase of a Vice Lip Chemistry or Vice Lipstick product. The Vice Lipsticks (normally $19) come in a whopping 103 shades, so you'll be sure to find one that fits you perfectly.
You can also virtually try the shades on, which helps those who never know what color is right for them. The code to get this deal is LIPSTICKDAY. You're welcome.
Article continues below advertisement
Burt's Bees
Some people steer away from lipstick in favor of simple lip balms. Burt's Bees has a ton of tinted balms that are perfect for everyday looks, and they're even a part of National Lipstick Day.
Through Ulta, buy any tinted lip balm, lip shine, lip gloss, or lip shimmer at 50% off normal prices. The already reasonably priced products are now all $5 and under. And a free gift comes with these buys too.
Happy National Lipstick Day! Hopefully these offers serve as some inspiration to try out a new look or to make a splurge you normally wouldn't.