"Karen" Neighbor Threatens to Call Police on Mom Who Lets Her Kids Play Outside
This mom's angry neighbor threatened to call the cops if she didn't restrict her child's backyard playtime.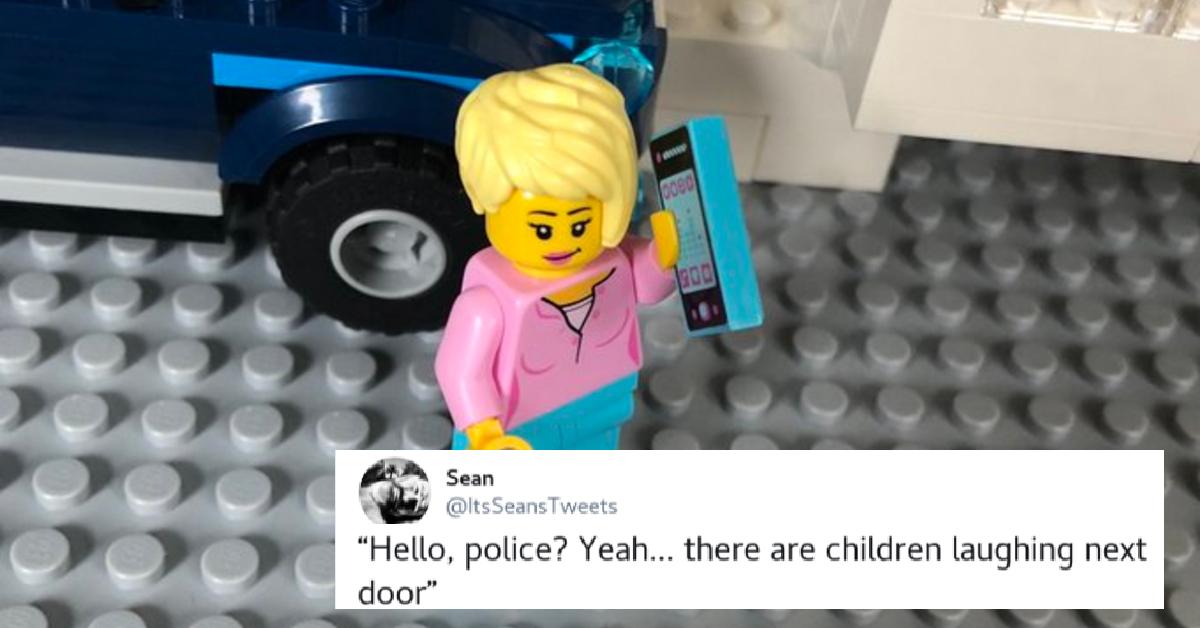 Buying a house is a pain in the butt. In my area, for example, they're grossly overpriced, come packaged with exorbitantly high property taxes, are horribly outdated, and, for the most part, look like garbage. But at least they're close to NYC, which, depending on how scared you are of contracting COVID-19, may be a drawback at this point.
Then there's the nightmare of securing financing, the realtor going back and forth on pricing, closing fees, and moving headaches until you're finally home.
Article continues below advertisement
And while you can inspect the house to make sure you aren't hit with any nasty and costly surprises when you move in, the one thing that's difficult to prepare for is annoying neighbors.
Neighbors who call the cops on you for "noise disturbances". Neighbors who snoop on your comings and goings. Neighbors who have strict guidelines on what exactly constitutes a "presentable" backyard and will call their home owner's association or county office to rat you out.
While I'm very much of the "my yard, my business" and "snitches get stitches" mentality, I could almost understand how some loser who has nothing better to do all day than pry into the personal business of adjacent homeowners would feel so passionately about maintaining a "uniform beauty" on their block to up property values, improve neighborhood perception etc.
But this letter Bobbie Hineman posted on Twitter is a new level of extra.
Article continues below advertisement
All she had to post was the caption, "Yes it's real." because the letter speaks volumes about the type of individual who would think that sending this letter was warranted and in no way entitled or narcissistic.
My favorite part of the entire letter is that it starts by addressing the mom as a "Neighbor" in quotation marks. You gotta love the extra levels of pettiness in this document:
Article continues below advertisement
"Dear 'Neighbor',
You just moved into this neighborhood a year ago, and I wanted to give you time to correct this problem on your own, but you are apparently too inconsiderate to do so. Every day this week, when weather has been nice and windows are open, you proceed to let your small child run free in your backyard and laugh and giggle and carry on without end. This is very disruptive for my two dogs and my bird who sits next to the window and like to look into your yard."
Article continues below advertisement
"Perhaps you could ask him to tone it down a bit, or at least limit his outside time to 15-20 minutes a day so my dogs can be outside without seeing him running around. If this kind of behavior persists, I WILL CALL THE POLICE!"
Sorry, I need to take a shower to wash the idiocy off of my body for a second. First of all, it's not like the kid's in the backyard lighting fireworks and using power tools at all hours of the day: they're laughing and giggling. Is her neighbor the Trunchbull?
Secondly, and, I hate to break it to this neighbor, but if your pets are making noises whenever this kid goes into the backyard, it's probably because they're sadly watching someone have fun outdoors and living it up and wanna get in on the action. This little kid sounds like they're having the time of their life and their existence must be a stark contrast to the miserable, noiseless, and joyless hellscape the neighbor presumably exists in.
Article continues below advertisement
Plus, it's not like the kid is torturing their animals or trying to provoke them in any way. It seems kind of insane and heartless to want to limit a child's outdoor playtime, on their own property no less, just because you don't want your pets to get all riled up because they enjoy looking into someone else's yard.
Bobbie's tweet with the photo of the note quickly made the rounds on Twitter, racking up nearly 19,000 retweets and over 175,000 likes.
Article continues below advertisement
Article continues below advertisement
People generally couldn't believe the nerve of the neighbor, and wished that they would actually call the police as she'd be the one getting in trouble for basically wasting their time.
Others offered up some helpful suggestions to Bobbie, saying she should get her child some loud musical instruments so they could practice outdoors.
Article continues below advertisement
And then there were folks who shared their own terrible neighbor stories that ranged from whimsical to downright terrifying, along with a ton of other people who just couldn't believe the pettiness of the neighbor who lived next door to Bobbie.
Article continues below advertisement
Article continues below advertisement
But there were some people who pointed out that the note was actually taken from a Reddit post from 5 years ago, and that it wasn't Bobbie's note at all.
How would you react to a "Karen" interaction of this magnitude? Or do you think that this letter is just too insane to be actually real?