When This Woman's Neighbor Intentionally Threw out Her Diabetes Supplies, She Got Petty
This neighbor needs to catch up on old episodes of 'Mister Rogers' Neighborhood' because throwing out someone's diabetes supplies isn't neighborly.
One of the best neighbors to ever grace this world, and the small screen, was Fred Rogers. More commonly known as Mister Rogers, he taught generations of children how to be kind and respectful. He also showed them how to process difficult feelings and situations such as anger, death, and divorce. In Mister Rogers' Neighborhood, no topic was taboo.
Article continues below advertisement
I wonder what Mister Rogers would say about a woman who threw away her neighbor's diabetes supplies simply because she couldn't stand to see boxes in the hallway of their building. He once said, "Real strength has to do with helping others," and I daresay sneakily tossing out packages because they are visually unappealing is rather weak. So, what did Nikki do? She got a little petty. I think in this case, Mister Rogers would approve.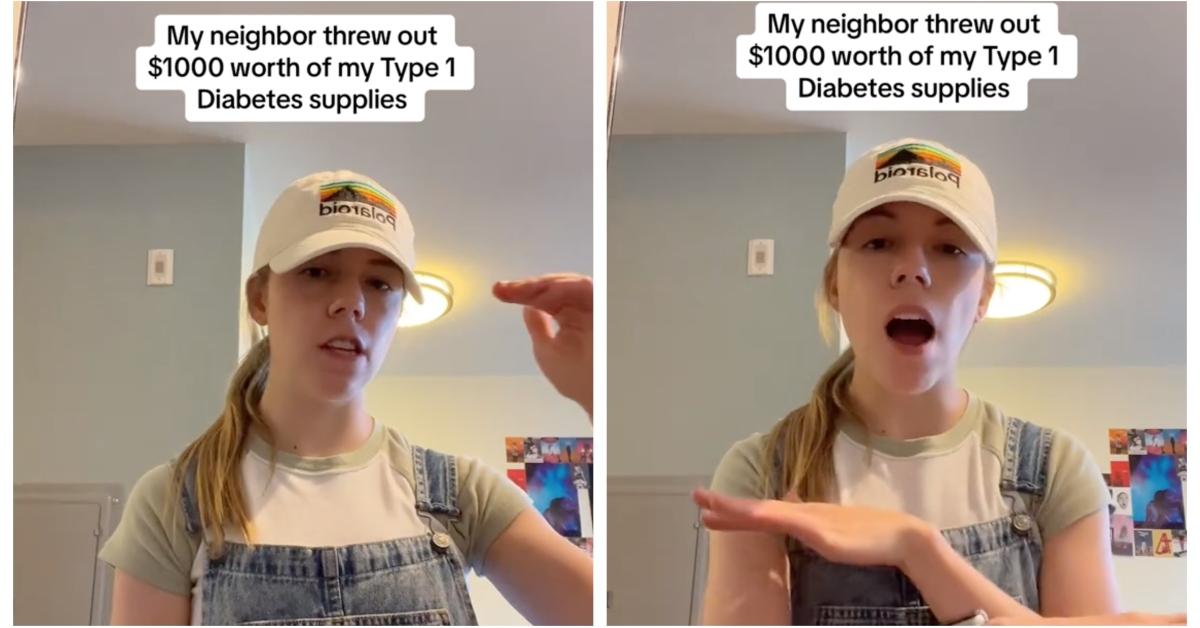 Article continues below advertisement
Won't you be gone, my neighbor?
Nikki, who goes by @nroc43 on TikTok, is in the midst of a battle. Her passive-aggressive neighbor became aggressive after throwing out a box of Nikki's diabetes supplies valued at $1,000. In a TikTok filled with righteous anger, Nikki goes into exactly what went down.
A week before Nikki's medical supplies went missing, she got a different package from a company that told her they would happily recycle the empty box if she left it outside her door. What a great organization! They gave her a three-hour window to let them know the box was ready.
Article continues below advertisement
After contacting the company, Nikki ran errands that took roughly five or six hours. "When I got back the package was gone; however, I had a note on my front door." Right away Nikki figured out this was from a particularly nosey neighbor who has left notes on other people's doors in the past. This was Nikki's first note.
Article continues below advertisement
"This belongs in the recycling," it said. "If I see another package or box at your front door, I will throw it away." You can kind of see where this is going.
"It made me a little nervous because I get medical supplies directly to my front door," Nikki shared. Instead of engaging with an irrational person, Nikki chose to ignore the note.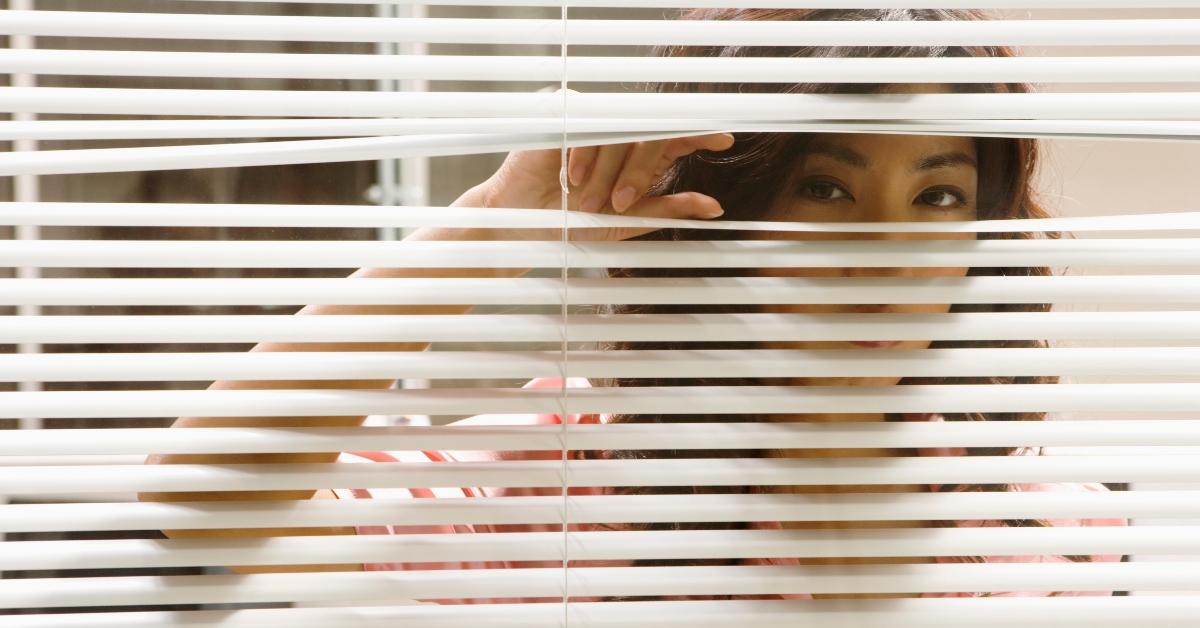 Article continues below advertisement
Two days later Nikki ran into her neighbor on the elevator and it did not go well. Nikki had earbuds in, because she's a woman in the world, when the neighbor tapped her on the shoulder. "Hey, I hope you saw my note," she said to Nikki. "I am being serious. It looks ugly to have packages in our hallway." Who is scrutinizing hallways in such an intense way? No one spends more than a few moments in a hallway. I wouldn't notice if Bigfoot was in my hallway.
After realizing she couldn't make her neighbor understand how ridiculous she's being, Nikki tried to reason with her about another package-related issue. She asked her not to throw away any other packages because they could be medical supplies. "I have diabetes supplies all the time," Nikki said. The woman did not respond.
Article continues below advertisement
A mere 48 hours after this exchange, Nikki was notified via email that her diabetes supplies had arrived to her home. Nikki was out, but was sent a picture of the box sitting at her door. It did not stay there for long. Trying not to panic, Nikki knocked on her neighbor's door and asked if she had the box. "Yeah I had the box," said the neighbor. "What did I tell you about recycling?"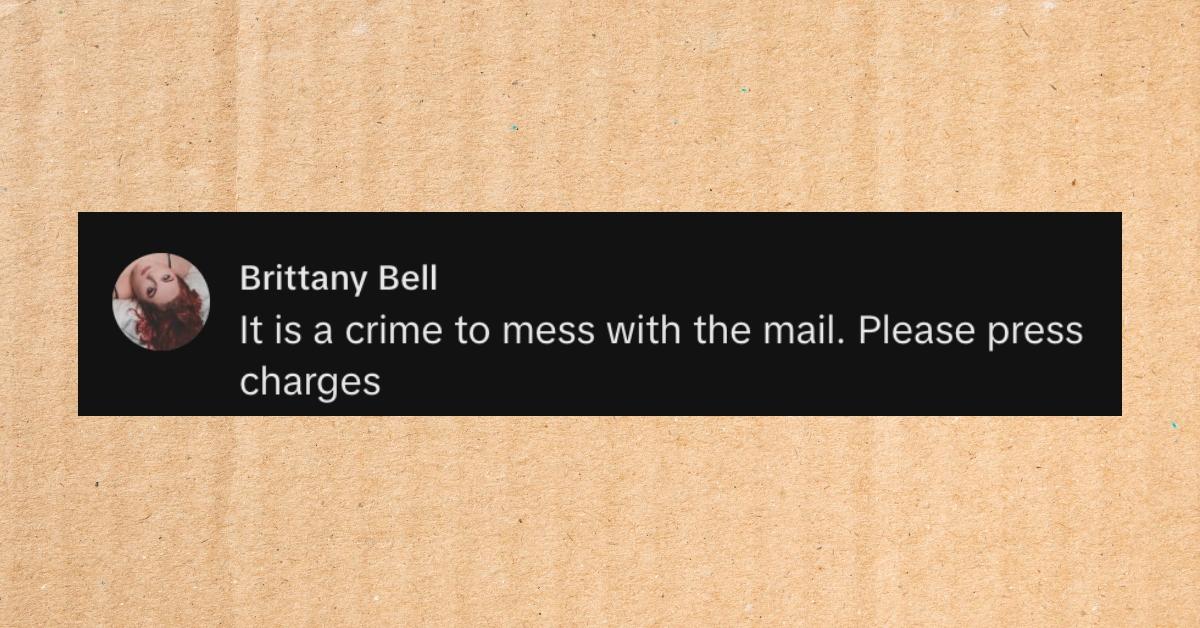 Article continues below advertisement
The box was taped and was clearly not recycling. The neighbor claimed it felt empty. "That was not empty," explained Nikki. "It had over two or three months' worth of medical supplies." After getting a big "I told you so," from the neighbor, Nikki visited her building manager. When management had a chat with the neighbor, she lied. Because the cameras in the hall aren't working, Nikki couldn't do a thing about it — or could she?
Nikki filed a police report.
In a follow-up TikTok, Nikki said she took everyone's suggestion and filed a police report . She assumed the building management would sit on their a---- because Nikki always sees them laughing and joking with her neighbor. They told her there was nothing they could do. "I'm still filing a police report," she said. "Do you know that could ruin someone's life," they asked her. Fingers crossed it does!
Article continues below advertisement
Even thought police told Nikki there was nothing they could do, she must have scared someone. After going to work she returned home to find three things at her front door: flowers from no one, some of her medical supplies, and a Christmas tree she bought in October that was stolen from the mailroom.
"What I assumed happened is, one of those two [management] told her what I was about to do, and she gave it back," Nikki said in her TikTok. Now, Nikki didn't get all of her diabetes medication back, but she was "grateful some of it was returned." When her lease is up, Nikki plans on moving. Hopefully she'll find a better neighbor. Like Mister Rogers said, listening is where love begins: listening to ourselves and then to our neighbors.