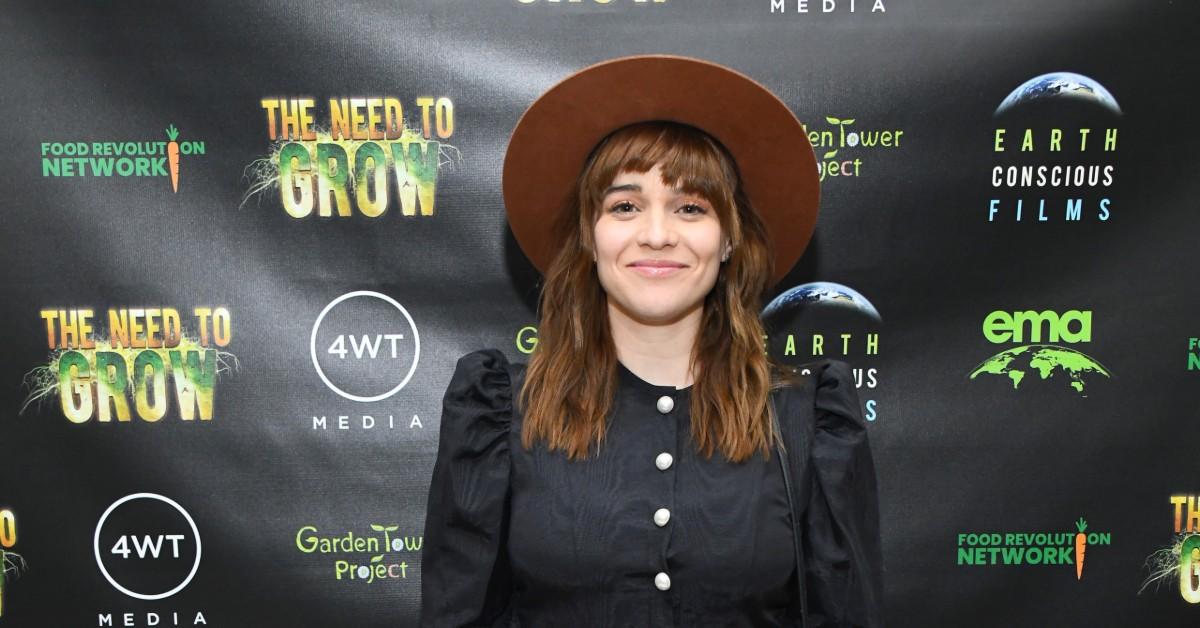 'NCIS: Los Angeles' Fans Would Like to Know Whether Nell Jones Is Pregnant
Is the actress who plays Nell on 'NCIS' pregnant? According to Twitter users, yes. According to the creators of the show, the answer is a firm no.
Renée Felice Smith, the actress playing Nell Jones on NCIS: Los Angeles, has an immediately recognizable style. Just like her on-screen character, the New York University graduate-turned-star prefers loose-hanging, comfortable garments, chunky knits, and laid-back looks. This has always been the case.
Renée can be spotted in an avant-garde item on-screen and in real life, which means nosy fans are always speculating: Is the actress who plays Nell on NCIS pregnant?
Article continues below advertisement
Is the actress who plays Nell on NCIS pregnant? Fans will never stop speculating.
However, fans did make attempts to put an end to this dilemma as early as Season 4 of the ever-popular show. What will happen if she does become pregnant? We don't know.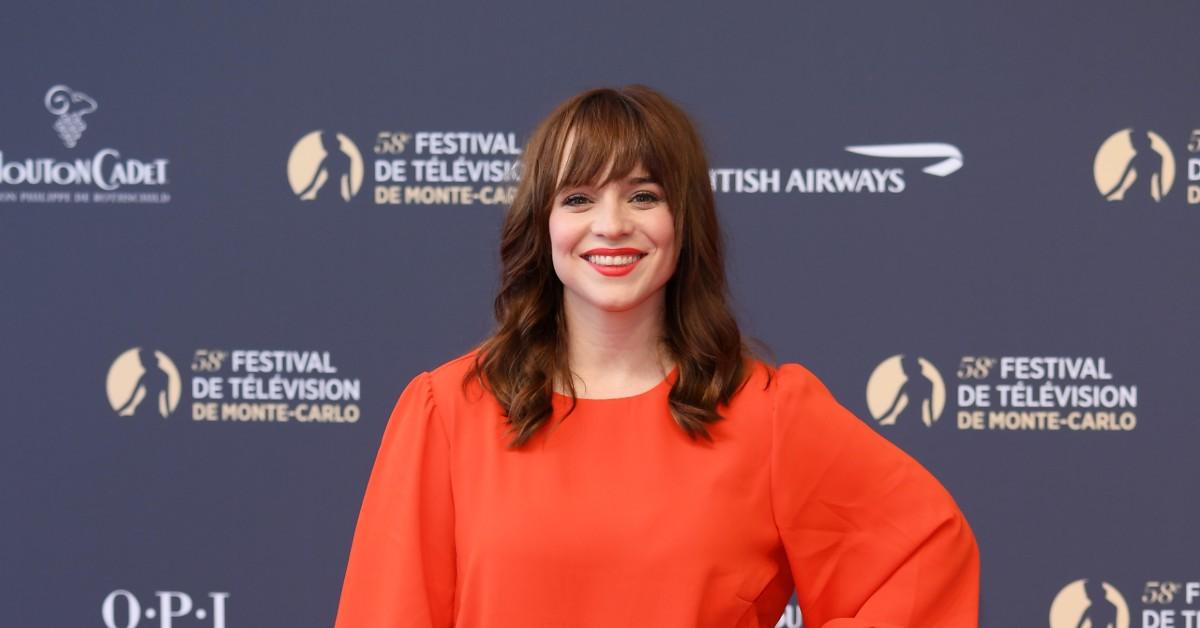 Article continues below advertisement
"Is the actress who plays Nell on NCIS LA pregnant? It looks like she's been wearing baggy clothes this season," wrote another a year later.
In other words: The rumor has been persistent, with many posing the same question for around the same time as the character was on the show.
According to the script, Nell has been in a long-term relationship with technical operator Eric Beale for a while, ever since the two shared a kiss under the mistletoe in the Season 4 episode titled "Free Ride." Their relationship added another layer to the constant stream of speculations, with many wondering about whether they have any plans to start a family.
Article continues below advertisement
This tendency reached a new peak with the Season 11 episode titled "Decoy," which saw Nell share a bottle of wine with another co-worker, Kensi Blye (played by Daniela Ruah). This caused a stir among fans because alcohol and pregnant women hardly go hand in hand.
Ironically enough, Daniela Ruah is pregnant.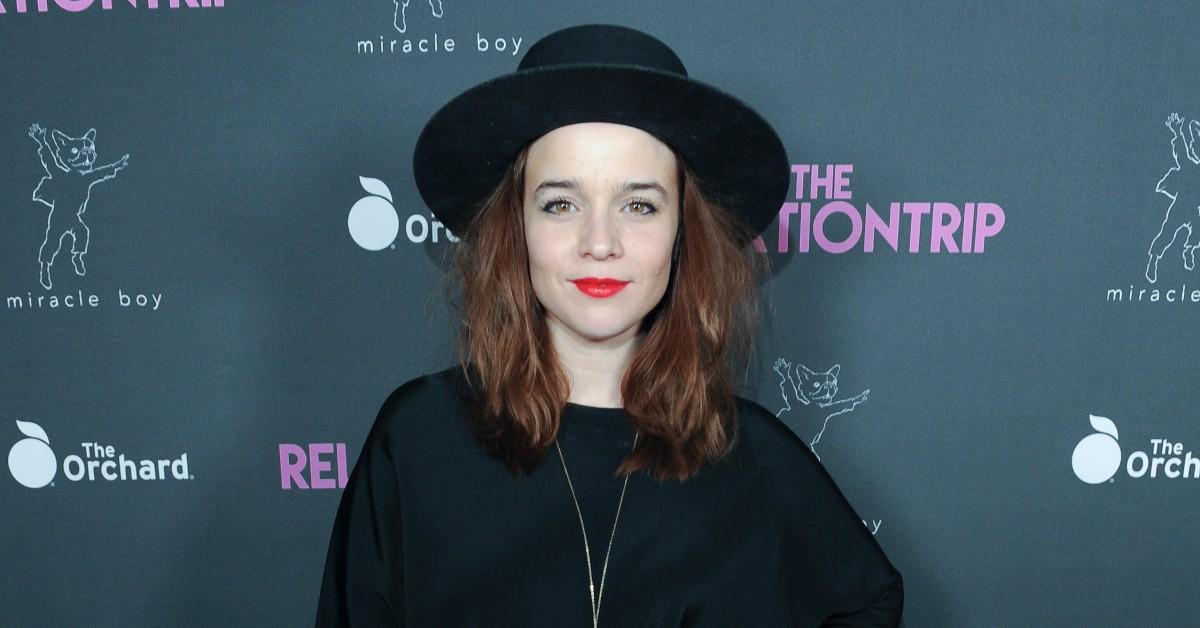 Article continues below advertisement
Why does Nell on 'NCIS' dress so frumpy?
It's in the DNA of the character. Nell — or the Nellverine — is known for her unparalleled talents for tackling opponents twice her size, her quick-witted comebacks and her eye for broad-shouldered frocks.
In real life, Renée Felice makes similar sartorial choices. She made several public appearances in less form-fitting items. Notably, she opted for a Cousin Itt ensemble for Halloween.
While neither she nor her on-screen character are pregnant, this piece of information didn't have much impact on the ever-proliferating wave of gossip.
Article continues below advertisement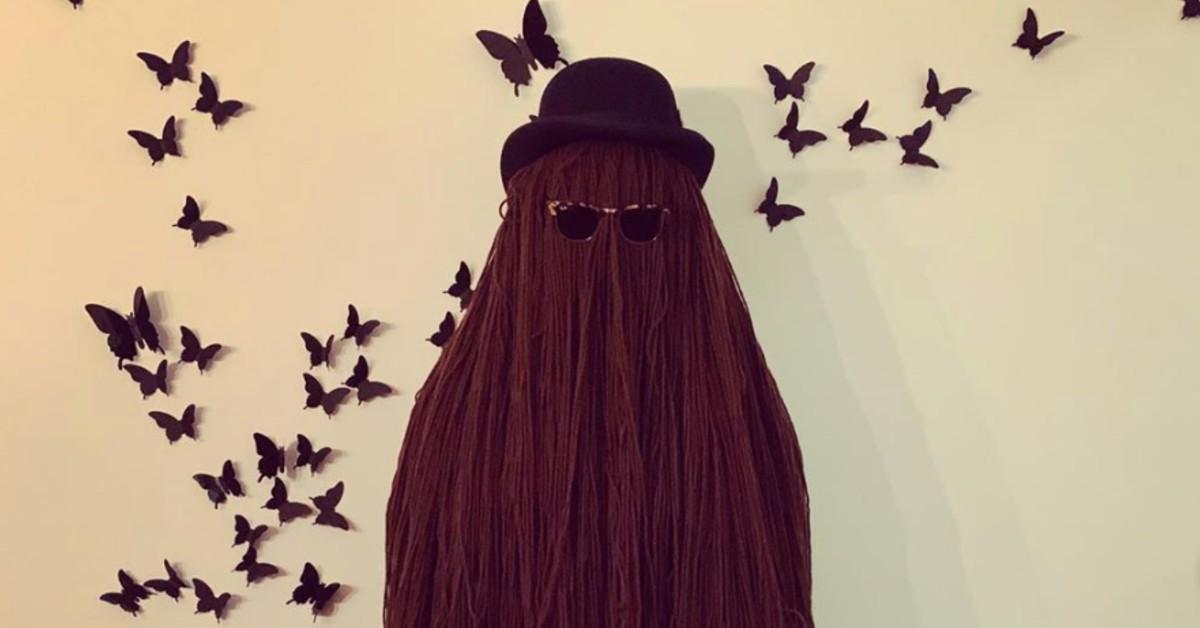 Those closely following the social media discussion about NCIS: Los Angeles have taken to caricature the ever-persistent theorem.
"NCIS: LA drinking game. Take a drink when you see the following comments:
Where's Hetty Deeks needs to cut his hair/looks old
They can't fathom how Eric's wife & Dani's husband aren't jealous during their kissing scenes [...]
You'll be drunk in no time! #NCISLA," wrote a user.
Article continues below advertisement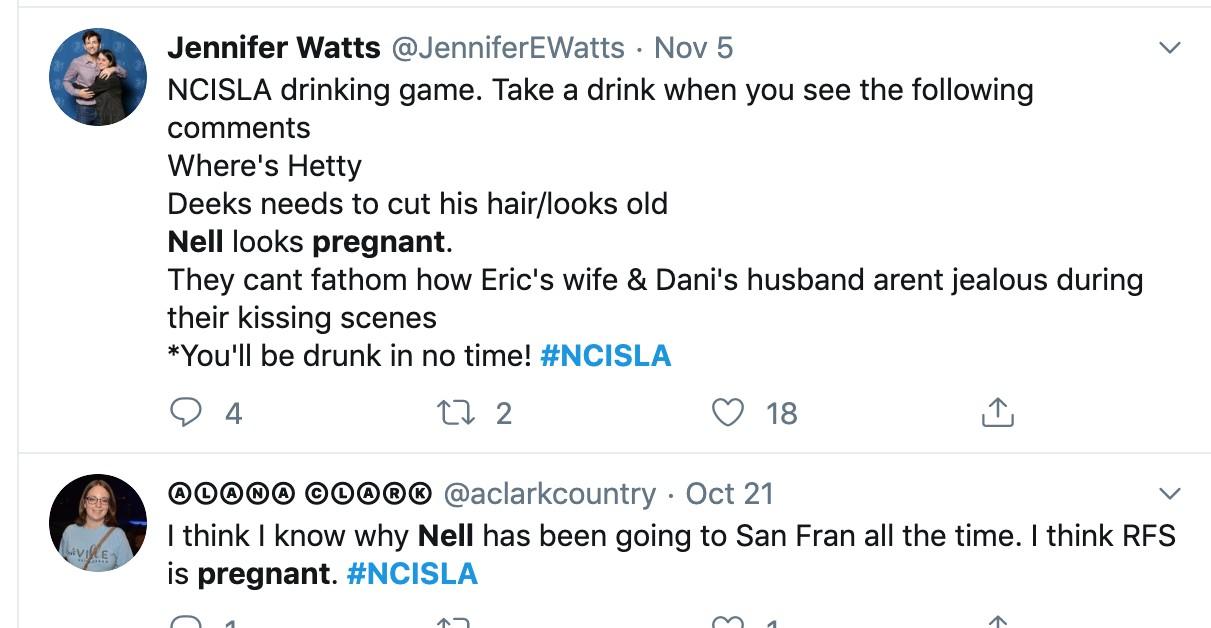 Nell's sense of style gave rise to a social media phenomenon in its own right – and we can't wait to see how fans will react to the sassy garments she will wear in the next episodes.
Article continues below advertisement
Some viewers are attributing Nell's loose-fitting clothing to weight gain.
It's not uncommon for producers to adjust the wardrobe of actresses who've gotten pregnant during filming to comfier wardrobe that is more flowing and covers up any obvious changes to their bodies. But this isn't the case with Renée Felice Smith. She's clearly not with child, nor does it seem like there's a storyline for Nell that indicates she's going to have a kid in the show, either.
Article continues below advertisement
The COVID-19 pandemic has seen filming of a lot of shows halted, with many studios still trying to figure out how in the world they're going to conduct business as usual. Renée, her co-stars, and the production team behind NCIS LA should return for a Season 13 as per Deadline. However, there haven't been any reports as to when the next batch of episodes are going to shoot or even air.
What's more is that the show's IMDb page doesn't indicate any pre-production or filming dates for the show's 13th season. Seeing as all NCIS programs usually secure stellar ratings, it's hard to imagine CBS is going to cancel the series.
Article continues below advertisement
Is Nell leaving 'NCIS'?
Express UK has reported that Nell departed the show in order to pursue other creative projects, and her IMDb page lists a short film called Someone to Carry You, without any future projects listed. It could just be after starring in 238 episodes as the same character in a show many would call "predictable," Renée just wanted a change of pace. What do you think? Will Nell return? Or will her character make a permanent exit from the popular crime drama?