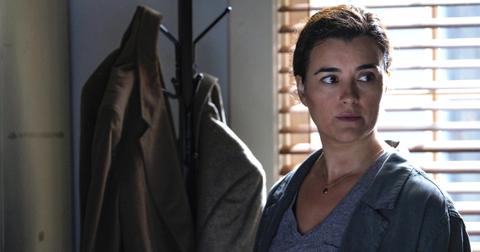 Sorry, 'NCIS' Fans, but Ziva Will Only Appear in a Handful of Season 17 Episodes
By Allison Cacich
When Cote de Pablo first appeared on screen in the Season 17 premiere of NCIS, it felt like an old friend had finally returned home after a long absence.
The actress originally left the show in 2013 after her beloved character, Ziva David, supposedly died in a mortar attack. But as fans saw in the Season 16 finale last May, the special agent is still very much alive… and in grave danger.
What happened to Ziva on NCIS?
In the first two episodes of Season 17, pieces of the puzzle pertaining to Ziva's whereabouts over the past six years began to fall into place. The Israeli citizen revealed that she had faked her own death in order to protect her family after the targeted explosion at her father's farmhouse.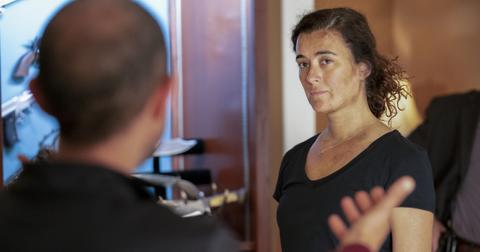 Since then, she's been living undercover in the hopes of finding the person (or people) who wanted her dead. But the big question on everybody's mind remains: How much does Tony — aka the father of her child and, in our opinion, her soulmate — know?
One of the first co-workers to come out and ask was Ducky, who received a rather cryptic answer from the former Mossad operative. "It's complicated," she stated before adding, "The less Tony knows, the better."
Ziva also told the retired chief medical examiner that she's keeping an eye on her daughter Tali, who's been living with Tony ever since her apparent death in Season 13. While showing Ducky a photo of the little girl, Ziva said it was taken from "as close as I dared to get."
Episode 2 of Season 17, titled "Into the Light," teased a possible reunion between Ziva and Tony when Gibbs admitted that he had called and left a message for the former police detective after Ziva disappeared earlier in the episode.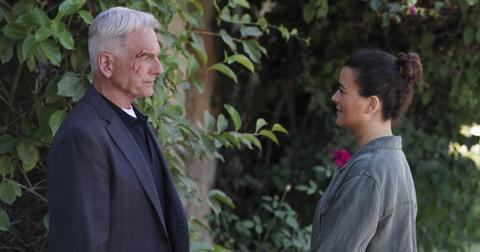 He assured Ziva that he did not expose her secret because Tony "should hear it from" her. "And he will," the brunette beauty responded before she went on the run again. Here's hoping that conversation takes place on camera because we're really craving a Michael Weatherly cameo.
Cote, who's currently listed as a recurring cast member, is reportedly scheduled to star in at least two more episodes this year, though we'd really love her to grace our television screens into 2020 as well.
Cote de Pablo never expected to return to the role of Ziva.
Back in 2016, the 39-year-old opened up about her somewhat tense exit from the police procedural. "Unfortunately, because of political things and the scripts not being good enough, I chose not to [stay]," she explained at the time.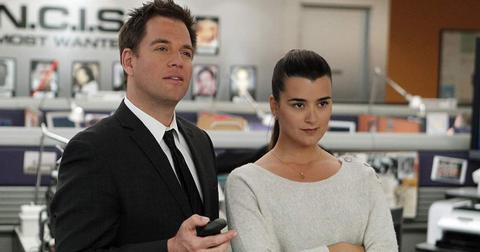 "I love this character. I worked eight years in crafting this character and loving her, so when I felt or I perceived the character was not being treated with the respect that she deserved, all the money in the world couldn't buy [me]."
In another interview, Cote confessed, "When I walked out, I thought it was over and that was it."
Thankfully, the showrunners had a different idea. Executive producer Frank Cardea revealed that they reached out to Cote while writing the Season 16 finale.
"She decided to come out and actually meet with us," he recalled. "We had a clandestine meeting with [executive producer Steven Binder] and I and Mark Harmon. It was like she had never left."
New episodes of NCIS air Tuesdays at 8 p.m. ET on CBS.