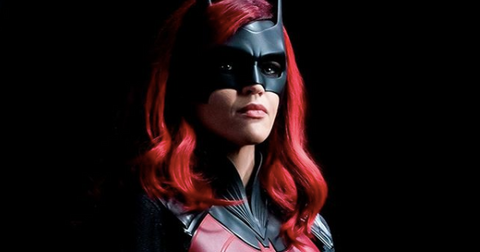 Ruby Rose Is out as Batwoman — Who's Taking Over the Role?
By Jacqueline Gualtieri

Updated
After just one season (and a few crossover episodes), Ruby Rose has opted not to continue in the titular role of The CW's Batwoman.
Ruby released a statement on May 19, saying, "I have made the very difficult decision to not return to Batwoman next season. This was not a decision I made lightly as I have the utmost respect for the cast, crew and everyone involved with the show in both Vancouver and in Los Angeles."
Neither Ruby nor the Batwoman producers would speak to why she did decide to leave. Although fans suggested it was because Ruby experienced a back injury while filming the series, which was so bad that she had to undergo emergency surgery and many feared she would be paralyzed, sources told Deadline that the injury wasn't related to her decision.
But the producers did, however, speak to how they planned on re-casting Ruby's abandoned role for Season 2.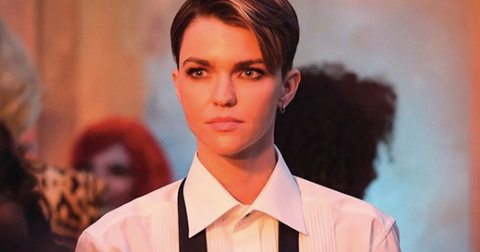 The 'Batwoman' producers are adamant about casting a member of the LGBTQ community.
Ruby's Batwoman was the first gay lead character of a live-action superhero series. And Ruby herself identifies as a lesbian. With Ruby out as the title hero, the producers let fans know that they intended to fill her spot with another LGBTQ actress.
"Warner Bros. Television, The CW and Berlanti Productions thank Ruby for her contributions to the success of our first season and wish her all the best," Berlanti Prods. and WBTV said in a joint statement. "The studio and network are firmly committed to Batwoman's second season and long-term future, and we — along with the show's talented creative team — look forward to sharing its new direction, including the casting of a new lead actress and member of the LGBTQ community, in the coming months."
So, who is taking over as Batwoman?
As of now, there hasn't been any official confirmation of who is taking over the title role. A parody news Twitter account, DiscussingMovies, put out the report that Amber Heard was in talks to become the superhero and some mistook it as real news, but as of now Amber is not in any talks with The CW about becoming the new lead.
Fans of the show had a number of ideas of who could take over, though.
Kristen Stewart was a name thrown around quite a bit on Twitter, as well as Cara Delevingne. Cara identifies as bisexual and Kristen identifies as queer. It's pretty fitting for Kristen to be cast as Batwoman, though, since she revealed that she would like to play a gay superhero to Variety late last year.
Or perhaps we may be meeting a brand new actress altogether. We'll have to wait and see who ends up behind the mask.
Ruby addressed 'Batwoman' fans and the cast and crew in a May 27 Instagram post.
Although Ruby revealed that she would be leaving the show on May 19, she took to Instagram on May 27 for a more personal goodbye. The actress shared a fan edit of her work on Batwoman, made by mysmarvel.
She captioned the post saying, "Thank you everyone for coming on this journey. If I mentioned everyone it would be 1000 tags.. but Thank you to the cast, crew, producers and studio. It wasn't an easy decision but those who know, know.. I didn't want to not acknowledge everyone involved and how big this was for TV and for our community."
"I have stayed silent because that's my choice for now but know I adore you all. I'm sure next season will be amazing also. Xxx *hangs up cowl and cape," she concluded, before tagging mysmarvel for her fan edit.