Charli D'Amelio Is Back With a New Dunkin' Drink to Try — and It Has Cold Foam
TikTok star and internet legend Charli D'Amelio is once again crafting coffee genius in a collaboration with Dunkin'. What is her new drink?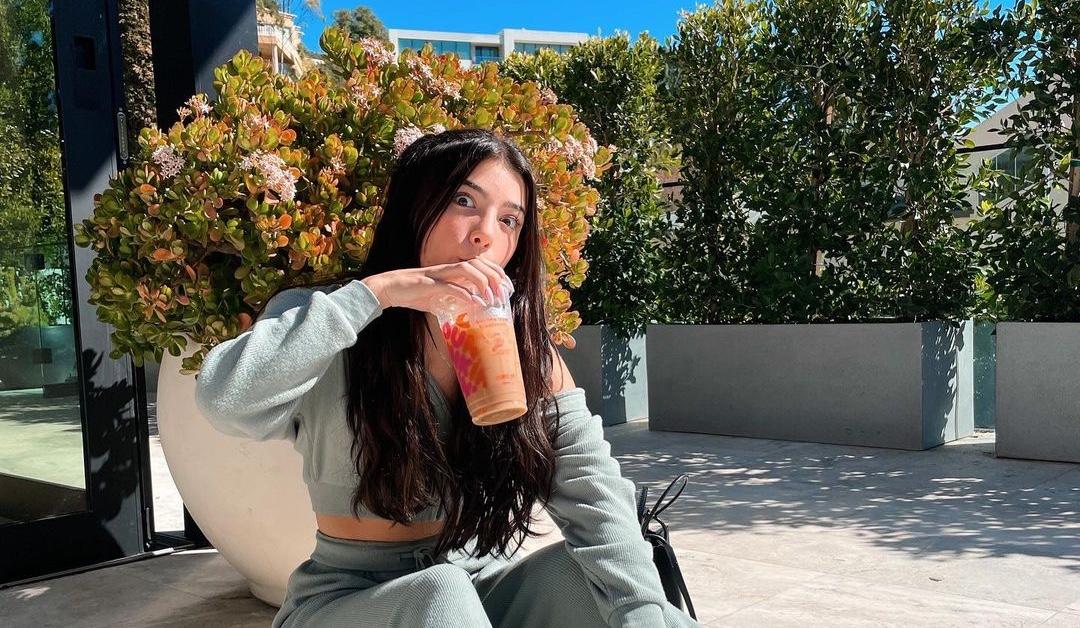 You might remember TikTok superstar Charli D'Amelio did a collaboration with Dunkin' in September 2020 to craft a coffee drink known as "The Charli." You may have even purchased the drink, told all your friends, and went back for seconds. If you, like many of us, need coffee for survival, consider this new taste on the menu: the Charli Cold Brew at Dunkin'.
Article continues below advertisement
Charli's new drink is a remix of her first with a surprisingly heartfelt twist.
According to the Dunkin' Newsroom, Charli's latest creation takes the classic Charli drink and turns it into, "a Dunkin' Cold Brew with three pumps of caramel – now with Sweet Cold Foam and cinnamon sugar on top." Dunkin' is offering another way for fans to be a part of this latest collaborative experience, and the solution is grounded in charity.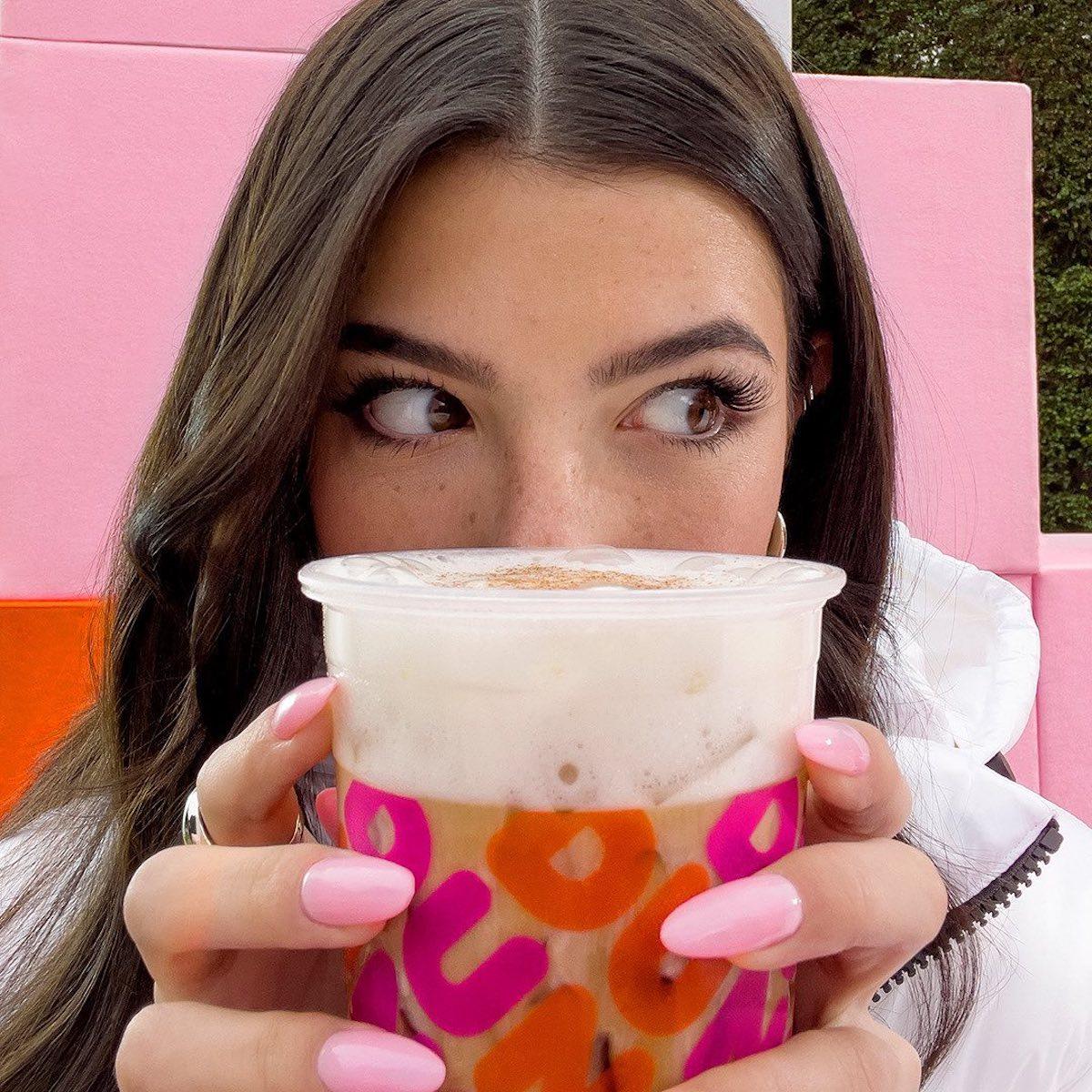 Article continues below advertisement
First, for every Charli Cold Foam purchased via the Dunkin' app from Feb. 24, 2021 through Feb. 26, 2021, "Dunkin' will donate $0.50 to the Dunkin' Joy in Childhood Foundation, with a total donation of up to $25,000. Funds will support the Foundation's Teen Prom Program, which provides grants to children's hospitals to host proms – in-person or virtual – for teen patients who are unable to attend their own prom due to hospitalization or illness."
Then, for those looking to craft their own Dunkin' innovations, Dunkin' Newsroom says that for 10 fans, "From March 3 through March 10, fans can enter for the chance to win their own signature drink on the menu at their local Dunkin', along with a personalized video shoutout from Charli, by posting a video describing their go-to Dunkin' drink on TikTok using #DunkinMenuContest and tagging Dunkin."
Article continues below advertisement
Charli's new drink hits Dunkin' later this month, in addition to two other brand-new coffee flavors just in time for spring. First, the Chocolate Stout Cold Brew with Sweet Cold Cream has flavors of malt molasses and hot chocolate. Then, the Cold Brew with Sweet Cold Cream is very similar to the Charli taste, just without the caramel pumps.
Article continues below advertisement
Charli has been a Dunkin' fan before her TikTok days.
In an interview with People Magazine celebrating the launch of her new Dunkin' order, she gushes about spending family time with her father and sister at Dunkin'. Charli says, "We always used to go on donut dates – my favorite was and still is Chocolate Frosted with Sprinkles!" She also explains that the cinnamon sugar in her new drink "adds a little extra sparkle," and that changing it up is always a good thing!
Sometimes, the best things in life are a good cup of coffee. We'll have to join Charli in indulging in a donut too — for every holiday right around the corner brings a new speciality item.
For anyone looking to get in on those sweepstakes (has anyone considered a cannoli flavored coffee? Just us?) or check out Charli's drink for themselves, be sure to check out dunkincontest.com/menucontest. The Charli Cold Brew will be available starting Feb. 24, 2021.