Woman Reveals "Fascinating" Way Her New Roommate Set up Her Bedroom
In a now-viral social media post, a woman revealed the strange way her new roommate set up her bedroom. Read on for the full story.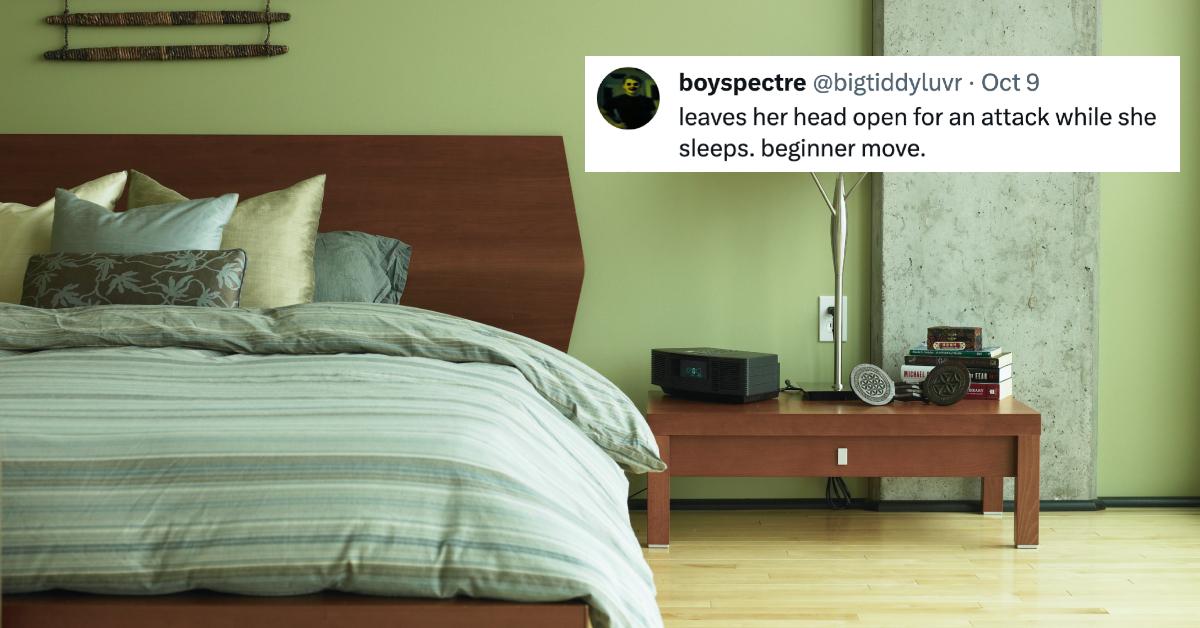 When it comes to rearranging a home, most people fail to put effort into their bedrooms. We understand it's a private space, but wouldn't you want to make it feel cozy and safe? We know we would! It's the perfect place to escape from all the chaos in your life, but many individuals, including this one woman on social media, don't see it that way.
Article continues below advertisement
On Oct. 9, 2023, a woman named Hazel (@withhumanhands) took to the social media platform X (formerly known as Twitter) and shared the strange way her new roommate set up her bedroom. It's very strange, by the way.
Keep scrolling to find out more, including what the internet had to say about the roommate's bed configuration.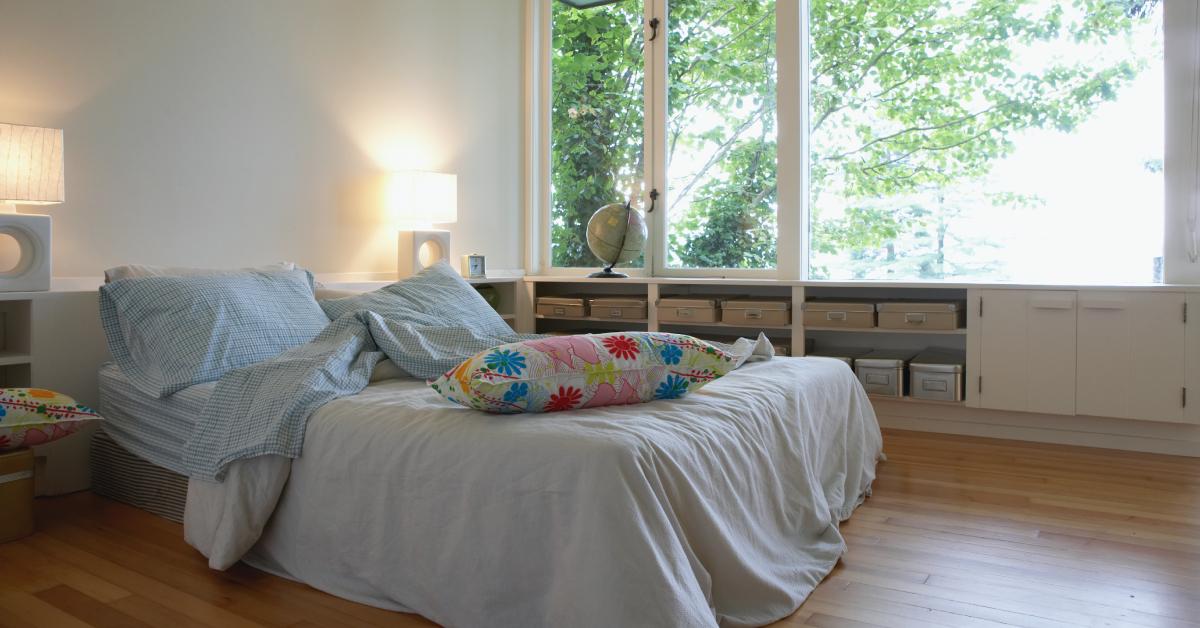 Article continues below advertisement
This woman revealed her new roommate's "fascinating" bed configuration.
In her post, Hazel revealed that a couple of new roommates moved into her apartment on Oct. 1. She added that one of them has an "absolutely fascinating" bedroom set up, and we couldn't agree more.
Hazel included a sketch in her post, detailing her new roommate's bedroom. The bed is in the corner, right next to a window — seems pretty normal, right? Well, her pillows are placed toward the end of the mattress; this means that when she sleeps, her feet will directly face the window instead of the door.
Article continues below advertisement
That arrangement completely freaks us out, and thankfully, we're not alone! Hazel's post racked in 13.6 million views and garnered over 1,900 comments from fellow X users who disapprove of the roommate's bedroom.
"Strategically, this set up is a nightmare, and personally, it is an insult," one user replied to the post.
Article continues below advertisement
A second X user wrote, "Well, that person fears absolutely nothing. That goes against human nature, and I'm 10000% impressed and concerned. Wow."
"Not being able to see the door would make me so uncomfortable," someone else commented. "Their head should be in the corner, that's the sweet spot."
A third person added, "Ain't no way I'd be sleeping not being able to see my door when my eyes open." Another user agreed, writing, "Yeah, that is odd. I wouldn't be able to sleep with the back of my head facing the door."
We're the same way; the door must be in our line of sight — not directly in front of us, though — or else our childhood fears will come back to haunt us throughout the night.
Article continues below advertisement
Others cracked jokes about the roommate's odd bedroom set up, with one X user claiming, "She expects more attacks from the window than from the doorway."
"Leaves her head open for an attack while she sleeps. Beginner move," someone else jokingly pointed out, but one X user replied, "Not if she's a ninja and can hear attacks coming and plans to backflip out of bed."
Article continues below advertisement
Another person quipped, "They are not afraid of the killer coming in the door because they are the killer."
"Your roommate is responsible for everything wrong in the world [right now]," an X user joked.
Article continues below advertisement
Some people tried to justify the roommate's room, including this person who argued that the roommate chose to face the window "because the sunlight directly hits them in the face to wake them up. They likely don't use an alarm."
It's a decent theory, but in the end, most social media users told Hazel to move out of her apartment ASAP.
What do you think? Would you set up your bedroom like this? Let us know!