SJP Wore a New York Monopoly Sweatshirt in 'And Just Like That' — Where to Buy It
One of the best parts of 'And Just Like That' is the fashion. SJP rocked a New York Monopoly sweatshirt in an episode. Here's where to buy it..
For years, Sex and the City, and now And Just Like That, has always been a north star when it comes to what's next in fashion. It's so integral to the franchise, that the first movie worked in a montage of Carrie's most iconic outfits through the years, including the tutu she dons in the opening credits for the original series.
Article continues below advertisement
On numerous occasions, an outfit or specific piece of clothing dominates the conversation when discussing an episode of either show. In Season 3 of And Just Like That, Carrie casually throws on a Monopoly-themed New York sweatshirt that had us passing Go in order to find it. Where we can buy this pop culture necessity? Maybe it's somewhere on Park Place.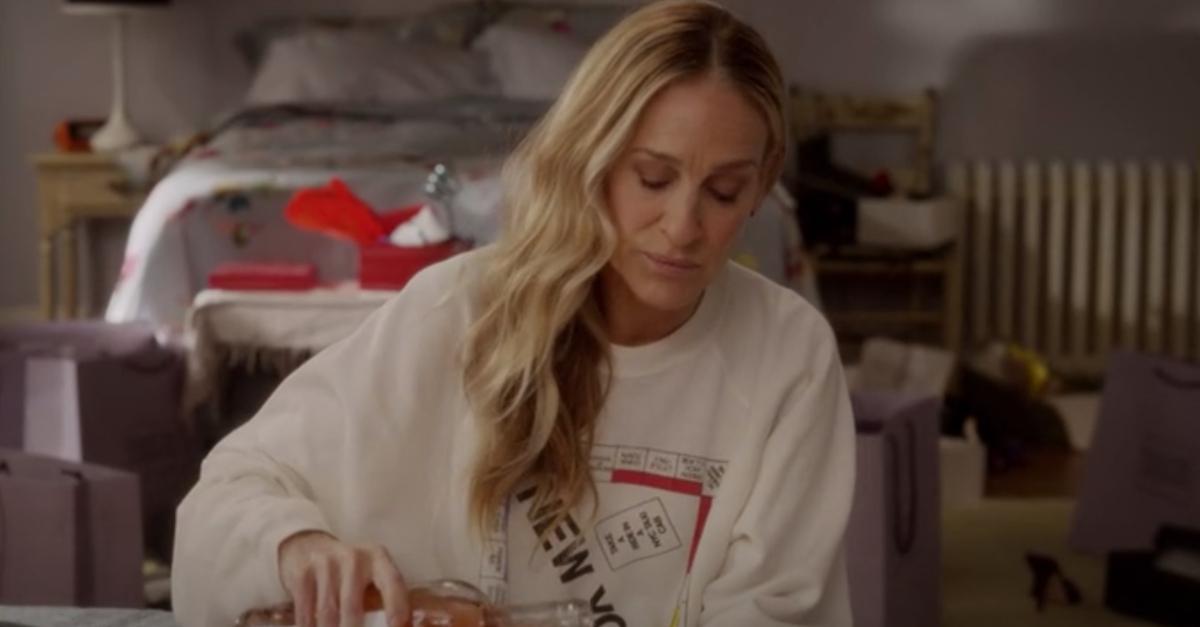 Article continues below advertisement
Fashion is once again taking center stage with this Monopoly-themed New York sweatshirt.
Episode 3 of And Just Like That finds Carrie recording her audiobook, which focuses on Big's death. In the studio, Carrie repeatedly stumbles over the moment she finds him in shower after his heart attack. It's incredibly painful to watch as every time she attempts to retell the story, Carrie is emotionally transported back to that night.
Due to the sensitive nature of this particular book, Carrie's publisher insists she be the one to record the audio version. However, she simply isn't ready to relive Big's death. So, Carrie fakes having COVID-19 to get out of it. While playing sick at home, Seema drops by with food and friendship. As Carrie opens the door, we are greeted by this delightful New York sweatshirt repurposed to look like a monopoly board. We simply must have it.
Article continues below advertisement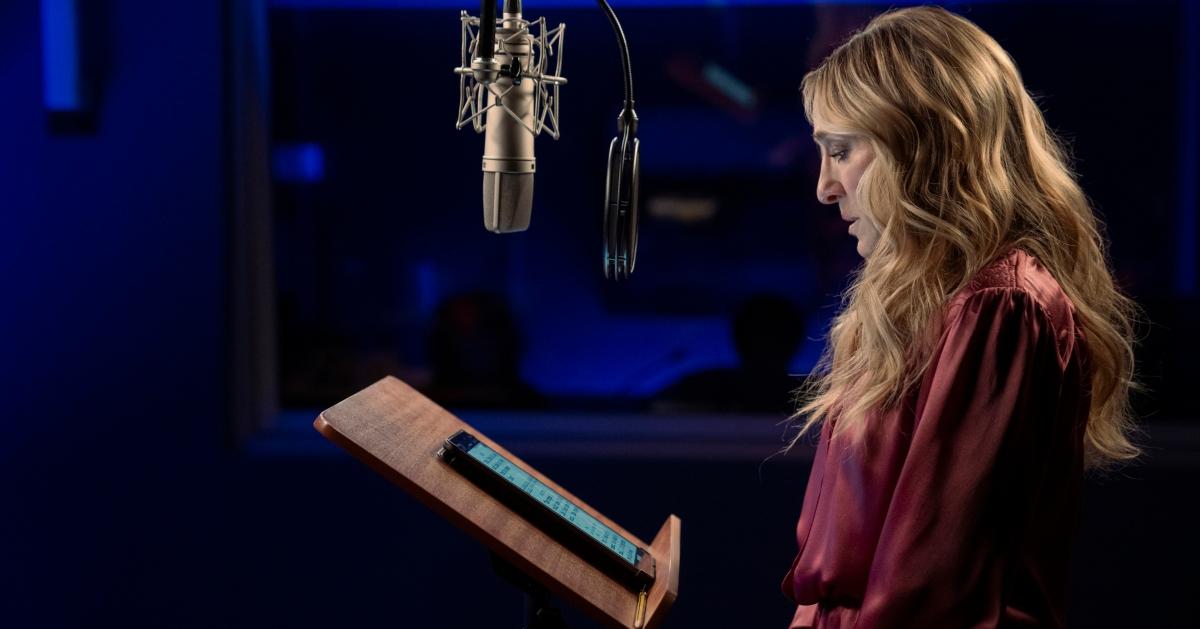 Here's where you can buy the Monopoly-themed New York sweatshirt of your dreams!
An exhaustive Google search yields zero results for this incredible sweatshirt so we headed to the @andjustlikethatcostumes Instagram in search of answers. A video posted of Carrie's entire outfit, including the sweatshirt, was met with folks in the replies desperate for answers. You could say this show has a Monopoly over this shirt!
Article continues below advertisement
"Please tell me where I can get that Monopoly sweatshirt! Pretty please!!!" asked @andrea_loren. "I am here for the answer to this! Google gives me nothing!" said @krh7719 in response to this very reasonable demand. "You know us," said @andjustlikethatcostumes, "vintage sweatshirt!"
Just when it looked like all hope was lost, someone else jumped into the thread and directed folks to Etsy where the LegacyVintage store was selling a Monopoly-style Chicago sweatshirt. That was long sold out, but this means Etsy or perhaps eBay are the places to look for its NYC counterpart. Good luck!